Expo / Tel Aviv
Expo 65 – Part 03: Tel Aviv
As club culture gives way to café culture and more technology start-ups take root, Tel Avivians are beginning to take a new pride in their city and its unique place as a vibrant, open and tolerant oasis in the Middle East.
When Tel Aviv got its reputation as a party city on the Med, Israel was a very different country. Political violence flavoured how Israelis interacted with their urban environments. Instead of a relaxed engagement with the city, one that breeds quaint restaurants and demands leisurely walks, Tel Aviv was moulded into a comfortable bubble ideal for sustained outbursts of brittle hedonism. For the visitor, the city's pace and vibrancy was intoxicating. But it wasn't sustainable for the city's residents.
Today, Tel Aviv is coming into its own as a serious business city with an unusually casual outlook. As if maturing from earlier adolescent years, locals spend more time in cafés than nightclubs. Endless conversation about conflict has been replaced with some optimism. Small restaurants and cafés, which can feel like incubators for technology entrepreneurs, dot the alleyways between derelict masterpieces of Bauhaus architecture.
Fuelling Tel Aviv's urban transformation is a burgeoning technology sector and smart city leaders who seek to encourage entrepreneurship through international partnership. It's still vibrant but the city has moved beyond its sun-and-sex brand. As Israel's international reputation has taken a beating in recent years, Tel Aviv's stock as an attractive destination for business and tourism has been steadily rising.
Nestled on the edge of a leafy park in central Tel Aviv amidst a jumble of Bauhaus buildings, a tiny café named after the 19th-century French lawyer Adolphe Cremieux embodies Tel Aviv's increasingly refined outlook on life. While the regional staple of salad for breakfast remains a favourite, the café's coffee quality has moved to previously unimaginable levels. Pavement tables are draped with the afternoon shade from large oak trees lining the street. A feeling of intimacy pervades the ambiance. People take an interest in the business of their neighbour and it is not uncommon to hear their perspective on the day's political events before your coffee has arrived.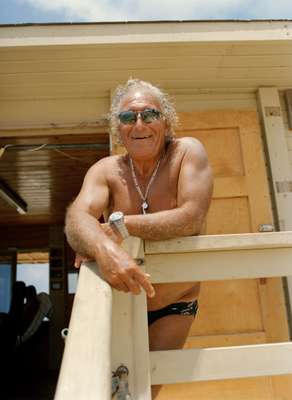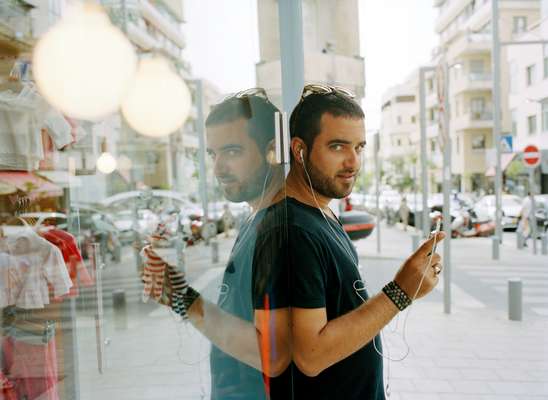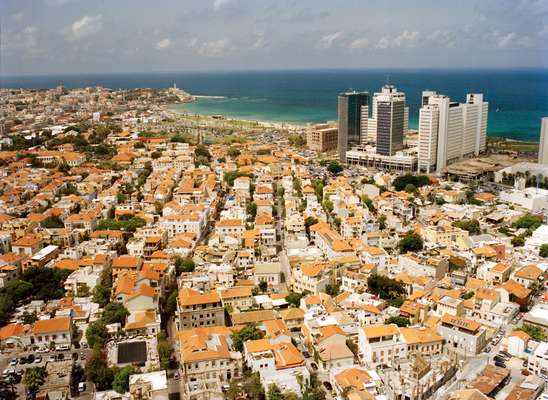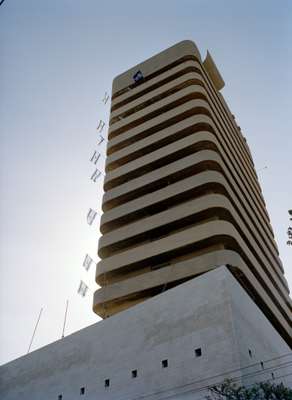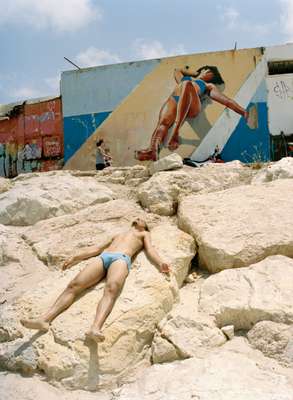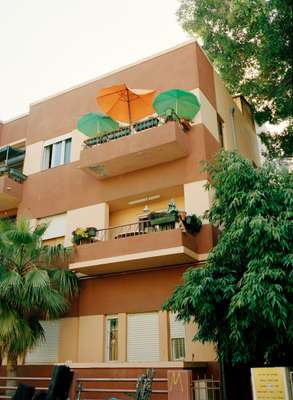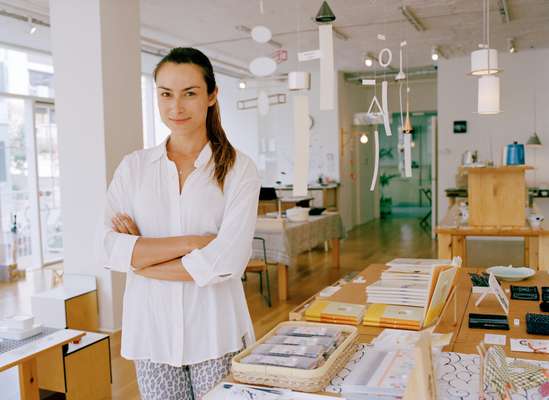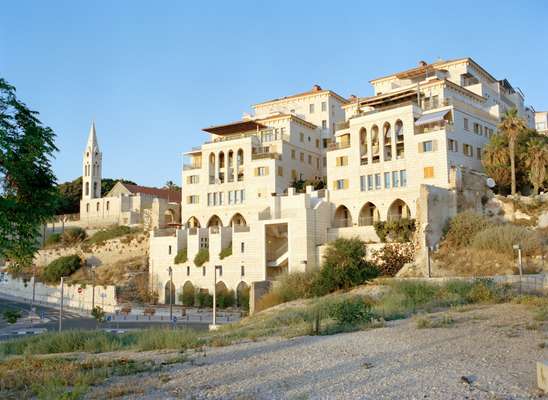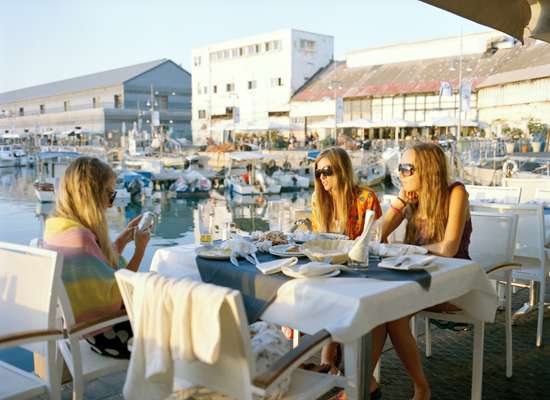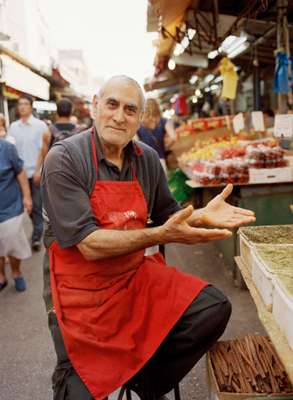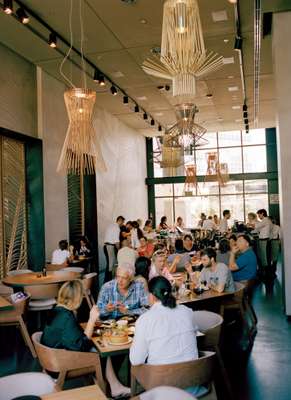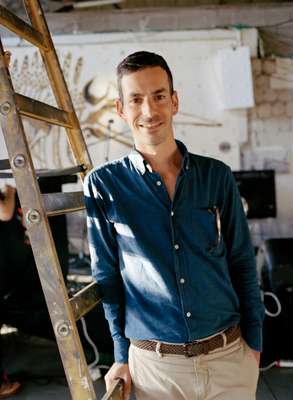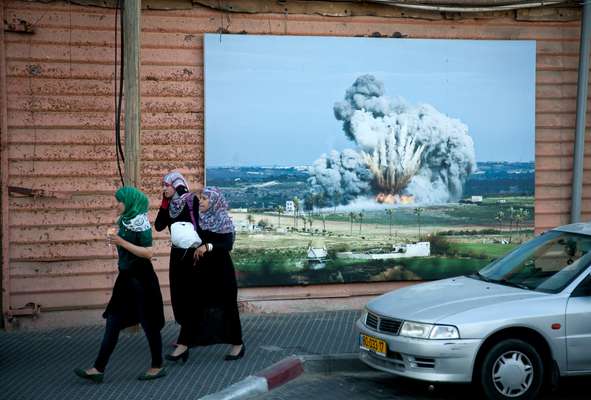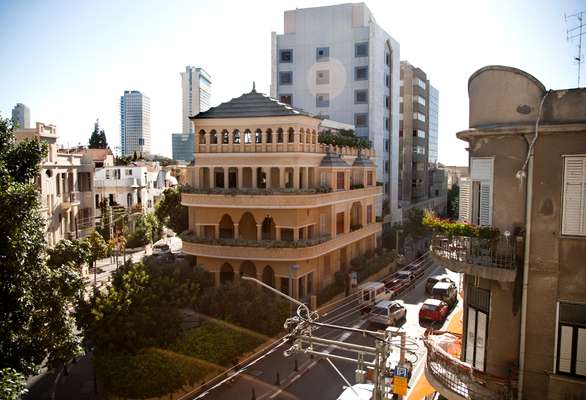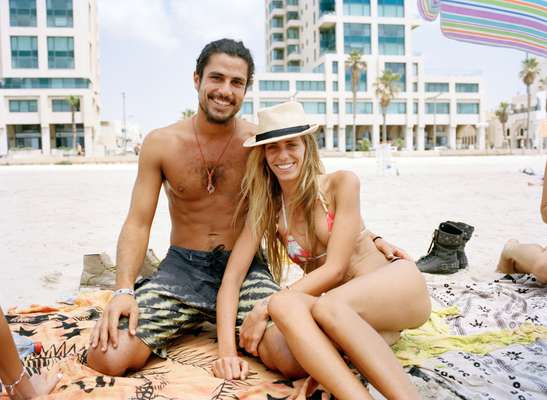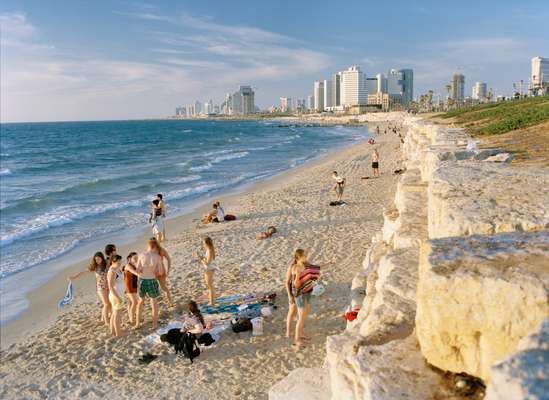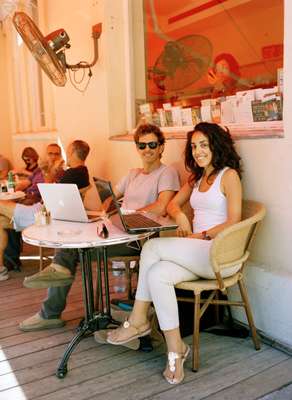 Reflecting Israel's tight-knit social composition; the city's layout is open. Intimate public squares are lined with flats featuring large windows that often open to balconies, providing much needed respite from the humidity. The roots of this style of architecture can be traced to Tel Aviv's initial design, which envisioned an inclusive urban plan, a refuge for waves of immigrants pouring into the city from around the world at the time of Israel's founding.
One unforeseen consequence of this inclusive city planning is the success of the city's recent start ups. "Tel Aviv feels a lot like Silicon Valley these days. Everyone knows everyone in a close way which, of course, is a good ingredient for creative evolution," says Guy Rosen, ceo of Onovo and an Israeli tech pioneer.
With the newfound prosperity, rents have skyrocketed, forcing residents on gentrifying treks to neglected corners of the city. A stroll through south Tel Aviv, once a dystopic collection of textile buildings, reveals some of the city's most vibrant areas. In the Florentine neighbourhood, which Tel Avivians like to compare to Brooklyn, tiny boutiques are popping up next to wholesale furniture warehouses and hummus restaurants now share walls with establishments set up by Israel's most talented chefs.
It is in the mix of European and Middle Eastern culture that the city's impossible pedigree as a liberal enclave in an increasingly radical Middle East is most readily observed. Fuelled by a prosperous property market and rising capital investment, Tel Avivians exude a quiet satisfaction at the security of their bubble, as many still like to refer to the city. "There is an air of creativity, freedom and culture infusing all aspects of life in Tel Aviv now," says Jacob Peres, the founder of the Tel Aviv-based international communications agency Jacob Peres Office. "We don't know where the changes are leading but positive change is in the air."
Tel Aviv, like Berlin, is a city that has a tense relationship with history. It can be felt on the city's young streets, built just 100 years ago on what used to be sand dunes surrounding the ancient seaport of Jaffa. Many of the city's residents are just out of the military or still struggling to find their own life path. Yet the air of possibility to start a company, the near constant sound of construction and electric café culture certainly adds to the unlikely bonds between the two cities.
The gravity of Israeli politics still lurk under the surface of life. Two years ago, hundreds of thousands of Israelis poured into the streets of Tel Aviv to protest over the country's economic direction. The movement, which saw encampments pop up throughout the city, ironically reflected Israelis' new relationship with their city. Rothschild Boulevard, a trendy street lined with trees imported by the British during the Mandate period, was the epicentre of this uniquely Tel Aviv movement.
Instead of violent standoffs between police and citizens, like those that happened in Spain or Greece, Tel Aviv's economic protest was a celebration of the communal bonds that have long united the city. "The younger generation in Israel have long felt powerless but the protests, which could have only started in Tel Aviv, show that the positive changes happening in the city are starting to take hold in the country," says Stav Shaffir, one of the first Tel Aviv residents to take to the streets and now Israel's youngest Member of Parliament.
As much as Israelis want to believe that Tel Aviv is just another Mediterranean beach city, it is not. Contrary to the popular idea that Tel Aviv should be an apolitical space in a violently political country, there is nothing wrong with embracing Tel Aviv's position as a progressive and secular enclave in an often militant and closed country. To entrench its position as a global city of innovation, the city must accept that politics is not always willing to wait at the gates of a city.
Tel Aviv's creative energy emanates on the city's streets and in conversation with locals.   
Some of the continent's finest Baroque architecture sits next to modernist masters.  
Café culture is a happy blend of Middle Eastern and European traditions.   
Few other Middle Eastern cities can top Tel Aviv's progressive attitude to gay culture.   
Sun and sea: the lively coastline is still one of its strongest selling points.   


---

What we'd fix: A few more friendly smiles would help to upgrade the city's service culture.