Report / Bandung
Local talent
In Bandung, the capital of West Java, a growing hub of creative businesses are choosing to stay put and build an arts and crafts industry. Suddenly, 'Made in Indonesia' has become a phrase with a reputation behind it.
Walking around Bandung, it's not hard to imagine what this West Javanese city would have looked like had it been made Indonesia's capital 80 years ago. Although the Dutch colonialists' plan to move the seat of government from Batavia (or modern-day Jakarta) to Bandung was interrupted by the outbreak of the Second World War, the impressive official buildings, solid transport connections and well-designed university campus they constructed in preparation still remain.
Bandung today is a bustling Southeast Asian city that's known as a centre for clothing manufacturing, with visitors from across the region arriving in droves at weekends to shop in one of the city's many outlet stores. It is nestled between forest-covered mountains, where its cool climate and outdoor-recreation opportunites attract everyone from hikers to golfers. But this city of nearly three million people has much more to offer than discount shopping and balmy weekend breaks. Home to one of the best and most creative universities in Indonesia, Bandung is convincing a young artistic class to stay put to set up small businesses that capitalise on the manufacturing know-how that built the city. Making everything from clothing to furniture and ceramics, these Indonesians are turning Bandung into a hub for the country's burgeoning creative economy, changing the perception of the Made in Indonesia label.
At street level, Bandung looks like many cities across the Indonesian archipelago. Scooters weave through unruly traffic and street vendors sell snacks – and replacement wing mirrors. However, the pace of life is decidedly relaxed. With more than 50 universities in town, it's a place with a youthful feel.
While it's easy to overlook, residents say the climate, which is cooler than most Indonesian cities, has a big effect on the city's creative attitude. "Weather is a really important factor," explains archi-tect and urban planner Ridwan Kamil from a terrace at his studio overlooking Bandung's hills. Kamil is one of Bandung's most successful and recognisable creative exports. When monocle visits, his face is plastered all over the city as part of his campaign to become mayor.
"The Dutch founded Bandung because of the cool weather – it creates groups of thinkers, musicians and creative people because it allows for more contemplative situations. We like to hang out and this is a mid-sized city so there's an easiness to moving around and meeting people."
Despite being second to Jakarta in terms of square kilometres, Bandung maintains a small-town feel. Its art deco old town – a visual hangover of colonial times – is surrounded by residential and commercial districts that climb the surrounding hills to meet smaller villages that sit perched above the busy city. It's an urban fabric that is in need of an infrastructural update (especially when the tourists arrive at the weekend) but still one that lends a more peaceful quality of life than that found in Jakarta.
While this relatively tranquil existence is part of what makes small creative businesses set up shop in Bandung, it's often one of the city's many universities that initially attracts them. The city is a magnet for bright young Indonesians and companies big and small are in place to capitalise on the supply of eager talent.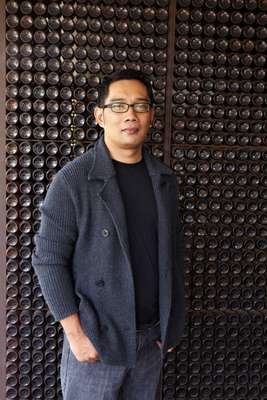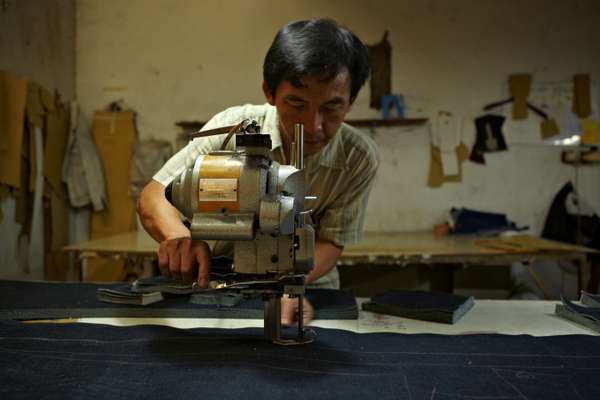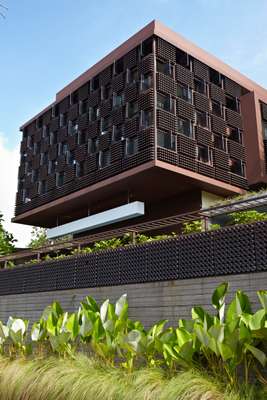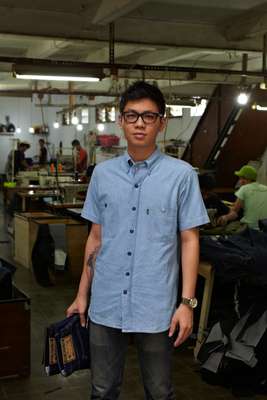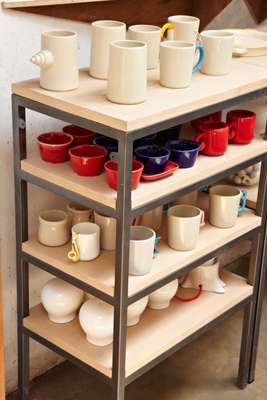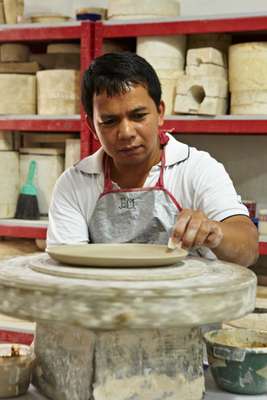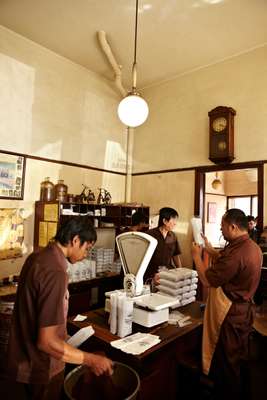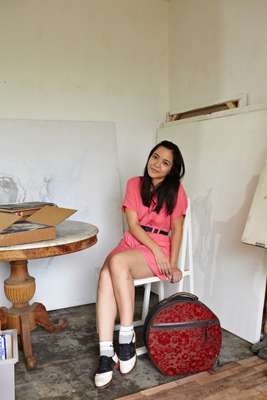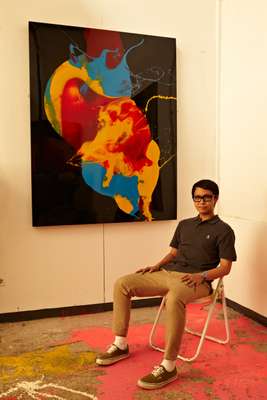 From national post service Pos Indonesia to ptpn – a conglomerate that operates the country's plantations – over 10 large state-owned companies have their headquarters here. "Bandung doesn't have natural resources," says Syahrizal Mustafa, a member of the board of Bandung's Chamber of Commerce, "but it's a centre for education, tourism and culinary arts."
The most prestigious university in town is the Bandung Institute of Technology (itb), occupying a leafy Dutch colonial campus just north of the city centre. With around 20,000 students studying everything from fine art to civil engineering, itb's graduates help to shape their country. In 2004, the university opened its School of Business and Management (sbm). Housed in a colourful building at the edge of the campus, it's become a thriving centre for entrepreneurship.
Dr Dwi Larso is one of the school's lecturers and the pioneer of its entrepreneurship programme. For him, getting small creative businesses to flourish in Bandung is about changing an attitude. "In Indonesia we have a large number of necessity-based entrepreneurs who are making just enough to get by but we need to support the opportunity-based ones if we want our country to be rich," he says. "At the moment, around 70 per cent of the country's workers are employed in informal businesses that amount to only Rp1m [€80] per employee each month." Larso and his team see creative entrepreneurship as a good way out of this situation.
Having been inspired by London's Goldsmiths college, which started its mba in creative and cultural entrepreneurship in 2011, Larso emphasises that the start-up capital in creative businesses is natural talent and not expensive overheads. "Every creative city has a good creative institution. One of the reasons Bandung is a creative city is because we have a pool of talent produced by art, design and cultural institutions. But it's also key for us at sbm to co-operate with our creative faculties in order to change the mindset of students and encourage them to become entrepreneurs. I can build a curriculum but what we need is a new ecosystem."
Bandung feels like a town where this kind of ecosystem could flourish. It is full of small creative businesses that pride themselves on promoting the sentiment of gotong royong, which translates to "mutual assistance" or "community support" (many of Bandung's creative entrepreneurs rely on one another for advice and custom). For example, there's Kineruku, a small community bookshop and library occupying the ground floor of a house on a leafy street, and Kopi Aroma, a family-run coffee roaster.
One of the most well-known local creative firms is unkl347. Founded in 1996 as a local T-shirt brand, the business has now expanded to include a furniture showroom and a small property company alongside the clothing line that sells across Indonesia as well as in Malaysia, Singapore and Australia. For the unkl team, supporting their friends and other creative entrepreneurs is key to their success. "We started out because our friends needed well-made T-shirts," says Arifin Windarman, one of the company's founders. "Ten years later they needed furniture and now they can afford to buy their own houses. Our business has grown by working with our community." The company's approach has been so influential that its flagship shop on Jalan Trunojoyo paved the way for dozens of smaller local brands to open up around them. "All the resources are here," says Edi Brokoli, also part of the unkl team. "If you want to start a furniture brand tomorrow you'll find someone who has the skills to make what you need."
Just around the corner from the unkl store is Pot Meets Pop (pmp), a denim label started by Hendry Sasmitapura in 2009 using the denim workshop that his father has operated since 1998. Later this year, pmp will open its second outpost in Jakarta. Key to the brand's strategy is emphasising the fact that high-quality production can come out of small-scale manufacturing in Bandung.
While the centre of town is where much of Bandung's local commerce can be seen in action, it's in the city's hilltop villages where much of the creativity takes place. One of the most dynamic neighbourhoods is Cigadung, which is just a 20-minute drive north of the centre. It's home to Ridwan Kamil's new studio, the workshop of Kandura Ceramic and the studios of Arin Dwihartanto Sunaryo and Syagini Ratna Wulan, two of Indonesia's most successful young artists. Despite working in different fields, this group of creative entrepreneurs have one thing in common: they all studied at itb.
One of the best examples of creative entrepreneurship in Bandung can be seen in Kandura's studio. The four-strong team behind it – Bathsebha Satyaalangghya, Fauzy Prasetya Kamal, Nuri Fatima and Tisa Granicia – work with craftsmen from Kiara Condong, a village known for its specialist ceramics. With 12 employees designing and making everything from amenities sets for the Le Meridien hotel in Bali to coffee cups for cafés in Jakarta, Kandura is a small business that is helping to expand Bandung's creative economy. "We thought we would graduate itb and end up working for someone else but the entrepreneurial spirit in Bandung is really strong," says Granicia. "From the schools to other small creative businesses, there's a buzz here to start something of your own that you can't ignore."
It's a buzz that is spreading beyond Bandung. While lots of tourists still flock to the city to get a deal at an outlet shop, there are many who go to experience its unique art and design scene. For Ridwan Kamil it's something that the city should foster and eventually export. "My dream is to have a Bandung Inc., one shop selling Bandung products in every great city of the world," he says. "In five years' time, Bandung will look a little like Istanbul, a bit like Singapore and a bit like Shanghai. It will be ordered chaos but held together by the strong bond and creativity of Bandung people."
---
In typical Bandung fashion, a design district is being carved out on one of the city's hilltops not at the behest of local government but by locals on a mission. Leading the charge to make Cigadung an arts hub is Arin Dwithartanto Sunaryo, a Bandung artist whose work sits in the permanent collection of New York's Guggenheim museum. "When I came back in 2009 it was boring because my friends were scattered around town," he says. "There are art communities in Yogyakarta so I thought we could create one in Bandung, too."
Today, Ridwan Kamil's architecture practice is next door, Kandura Ceramic's workshop is down the road and Syagini Ratna Wulan works from her nearby studio, adjacent to her father's restaurant where the group of creatives regularly congregate.
---
Kopi Aroma: the coffee roaster and shop is a Bandung institution.
Kineruku: a relaxing bookshop and lending library tucked away in residential north Bandung.
UNKL347: no longer just a clothing shop, UNKL's furniture showroom showcases the best of Bandung design.
Kandura Ceramic: all handmade, pieces range from simple side dishes to jewellery.
Nordhen Basic: pieces include embroidered T-shirts and Scandinavian-inspired clothing.
Pot Meets Pop: this shop stocks jeans and a selection of international magazines.