Oceania / Global
Oceania
Briefing
Motorbike gangs in Melbourne, kicking the habit in Australia and an interview with Brisbane's mayor.
Underground movement
Australia
Perth may be a city on the up but it's also going down. It's spending €456m on a new 600-metre underground rail tunnel and subterranean bus station
---
Melbourne's biker blues
Australia
[CORRUPTION]
Ken Lay, Melbourne's top cop, must have hoped that the city had left its bloody days of gangland crime and corruption in the past. When the chief commissioner reluctantly announced the discovery of an officer leaking unprecedented volumes of police records to motorcycle gangs, it seemed like an old songbook was being dusted off. He called the revelations, which have so far led to the suspension of three officers, "damaging and horrible", not least for the informants exposed by the leaks. "How can I or any police officer ask people to assist us in solving crime," he asked, "unless they trust the information they provide will remain confidential?"
The city's previous organised-crime troubles came to a head in the past decade with a series of brutal slayings. But unlike previous violence involving gangs with mafia-like structures, the "bikies" are something new. The police response – Taskforce Echo – has its work cut out with an estimated 1,200 to 1,400 gang members in the state.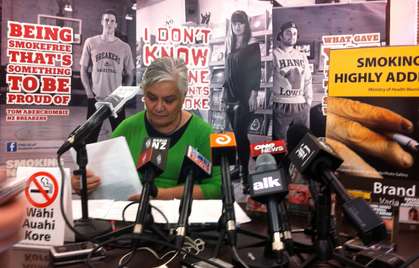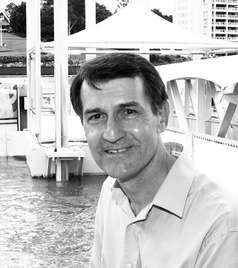 "Compared to groups that prefer to keep a low profile, bikies are relatively open about their membership," says Dr Mike Pottenger, a lecturer at the University of Melbourne. "There are some rough parallels with the Japanese Yakuza, who present themselves as community groups and have their own offices. There will always be those who are willing to pay for protection from the police."
When acknowledging the leaks, Lay said they serve to highlight how difficult it can be to protect the community against people "hell-bent on acting corruptly". Pottenger agrees. "What's important is ensuring that it doesn't take root and spread," he says. "Corruption spreads not just with carrots, but with sticks. Tackling broader issues like bullying is vital to shoring up a force against the spread of corruption."
---
Packing it in
New Zealand
[TOBACCO]
New Zealand's ambition to become the world's first smoke-free country continues. Its government will follow Australia's lead and introduce legislation later this year enforcing plain packaging on all tobacco products. "We cannot continue to allow tobacco companies to use sophisticated packaging designs to promote their products as if they were ordinary, everyday consumer goods," says associate health minister Tariana Turia (above).The government has pledged to stop the selling of tobacco in any form by 2025.
---
Q&A
Graham Quirk
Brisbane Lord mayor
Australia
After a big federal push and a compelling Choose Brisbane campaign, Queensland's capital won the bid to host the G20 summit in 2014. Recent floods and difficult state finances mean all hands are on deck to prepare the city to host the jamboree of finance ministers.
What will hosting the G20 mean for Brisbane?
It presents an opportunity to get our city better identified within the international market. I think we have a very significant offering here but we still have a job to do in getting that seen. We call ourselves Australia's new world city because we are very much an emerging city. The event itself will create some challenges with lockdowns and the like but it's more about the opportunity to get out there.
You held an Ideas Fiesta last month to gather inspiration from residents for your City Centre Master Plan. Does community consultation work better if you throw a party?
Over the 20-year horizon we are expecting to see at least 50 new buildings established in our CBD and we want to make sure that we get into the game of place making along with that development. The fiesta has been throwing the net out to give us ideas in terms of where we need to be. It's really about getting creative juices flowing – we've had ideas come through from the very exciting to the absolute wacko! That's all good because it gets people talking and it gets us thinking about the creative opportunities that our city has.
For you, what makes an emerging city like Brisbane successful beyond a focus on infrastructure?
It's about the attraction of the offering that a city has. That's about the built environment and the friendly and caring nature of the city. That's the hidden component of what's driving me from a long term economic development perspective.