Perfect day in media / Global
Sound and vision
The words, noises and images that we ingest from the moment we wake up help shape our thoughts and moods throughout the day. Here, we present a 24-hour itinerary of our favourite sources of deep thought and distraction.
Starting the day tuned into your favourite TV or radio show, heading to work or play with your trusted newspaper tucked under your arm and the best-picked tunes ringing in your ears is a pleasure we can enjoy every day, our interaction with the best the media can offer should be part of the rhythm of all our days.
Of course, sometimes things slip a wee bit and we'll indulge in the gaudiest of gossip websites and turn the dial on the radio to play our guilty pleasures but generally this little list is what we'd recommend to educate, enlighten and entertain from dawn to dusk and across the time zones, too. There's something magical, a little Proustian rush of time travel about listening to, for example, the last overs of the day in Test match cricket while at breakfast in Los Angeles or Radio Liban's fiery Friday night mix when you're tapping away at work in London, making plans in your head.
We hardly need to riff once again on the crowded media landscape and the reason for TV networks, radio stations, publishers and the outlets where our preferred magazines and books are sold to show themselves at the top of their game all the time. What a pleasure it is to spin the globe and stick these pins in it, signposting our favourites. It's such a perfect day, you'll be glad you spent it with them.
---
01
Breakfast TV
Today and Sunrise, Sydney
It might be the toughest TV nut to crack – how do you wake people up, news them up and stick some lead in their pencil first thing? The trick is pulled off best by competing Australian channels Seven and Nine and their Sunrise and Today morning shows that mix news, features and genuine on-screen chemistry.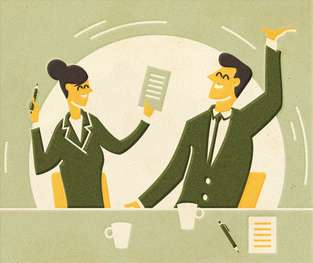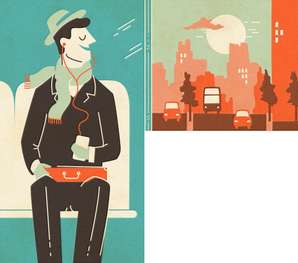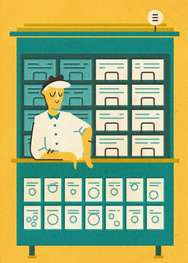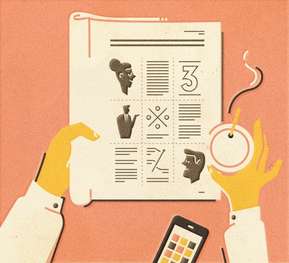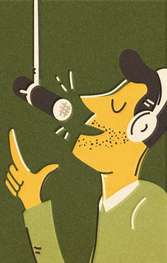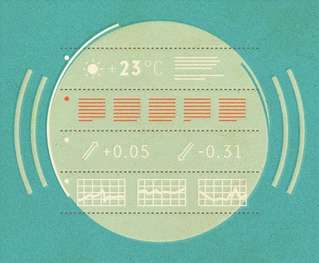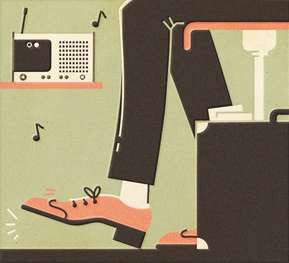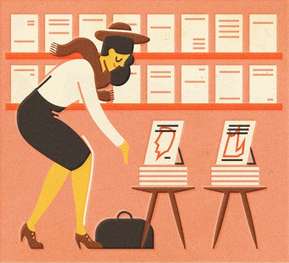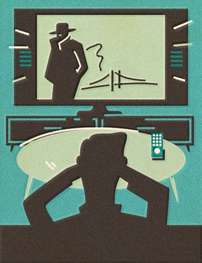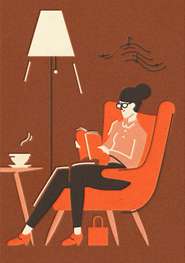 02
The Music Mix
Radio Nova, Paris
The way to work can be negotiated on foot, horseback, taxi or tube – what's essential is the soundtrack to your journey into town. We're heading back to Europe for Le Grand Mix Matin with Mathilde Serrel from Paris's smooth, sexy and seditious Radio Nova, a show that sticks up a playlist swirling with soul, hip-hop, electro and chanson (sometimes). Don't be afraid to sway a little on the commute, cats.
---
03
The Kiosk
Fabrizio Prestinari, Milan
On the way to pick up your morning coffee, you'll be distracted by the bright mastheads, beguiling coverlines and beautiful photography and typography on offer at your local newspaper kiosk, because you're the kind of person that didn't buy sweets to save an extra week's pocket money for magazines when you were a kid.
On Largo Claudio Traves in the centre of Milan sits Fabrizio's colourful kasbah, bedecked with one of the world's finest selections of titles. It is edited by area of interest and hung like a gallery, stacked like a depot, organised like a library, of sorts. Art, photography, food, fashion, yachts, football (especially if you're an AC Milan fan) – all are catered for, all are welcome (unless you're an Inter fan, I guess). Roll up!
---
04
The Journal
The Believer, San Francisco
Still giving writers and books "the benefit of the doubt", the Believer's the one to dip into during the day and enjoy a longer read later. This optimistic and multi-disciplined monthly is the best bet for long reads and beautiful illustration.
---
05
…And You're Tuned To
Flux FM, Berlin
You want a steady stream of music, shows, features and news to lend you a rhythm and tell you what's going on. Flux is a well-programmed mix and a dash more. What exactly? German electro, experimental flourishes, pure pop and some beautifully dark recesses. Ein, zwei, drei!
---
06
News Bulletin
Deutsche Welle, Germany; The Briefing, Monocle24, International
For a balanced news diet that avoids the stodge of too much home news and the sugar-rush of celebrity, Germany's state-made Deutsche Welle is an all-purpose briefing where unfussy thoroughness is the order of the day. Monocle24's own Briefing is easily the equal, and often the better, of anything other broadcasters can offer.
---
07
A Shot of Musical Sun
KDAY, Los Angeles
The West Coast's best hip-hop radio station is your one-stop shop to catch the vibe of driving your Mustang down Sunset at sunset. It's almost an art form, programming a station like this – balancing the new, the edgy, the remixes and the classics in a format that, naff ads aside, is just about perfect and, wherever in the world you tune in will make you want to burn one in the yard.
---
08
The Magazine Shop
Papercup, Beirut; Athaeneum, Amsterdam
A kiosk is one thing, best for your morning fix of newsprint, the place for grabbing your Seudeutsche, Il Sole or Sydney Morning Herald, but for the journey home you'll need a place that supports a longer read; a joint for paper-fanciers and ink-sniffers. We've a list as long as our arm, of course, but Beirut's finest is an oasis in paper and our Dutch pals haven't put a foot wrong since the 1960s.
---
09
The TV Series
Danmarks Radio, Denmark
You saw it coming but who else are you going to trust to provide something to settle down in front of for an evening's elegant, nerve-shredding, subtitled entertainment? The producers and broadcasters of The Killing, Borgen and The Bridge have constructed their own powerhouse, their own golden age of intelligent, gripping drama that relies on plot, character and subtlety as much as thrills and spills to get its story across. DR's investment in young talent sees them teaming up with the Danish Film School to nurture talent, which you'll see on your screens next as Follow The Money, with that rare thing recently up Copenhagen way: a male detective.
---
The small-but-mighty Japanese book and media chain is the finest place to browse, buy and get sidetracked that we know of. The Daikanyama spot is the firms's most complete rendering of founder Muneaki Masuda's intention to make a tight edit of essentials and then go bananas on the breadth and eclecticism of what surrounds it. It's late opening hours mean civilised-but-deadly post-dinner shopping; what a wonderful place to get in debt to the smell of print.