Top city minds / Global
The dream team
Let's play fantasy city hall. If you were mayor, which urban innovators would you want in your far-sighted crew to make sure it's the best place to live, visit and keep coming back to? Meet Monocle's top team.
Mayors are more than stewards: as cities increasingly step up to compete directly with one another, they're skipping country or region and taking on the world on their own. Heading up City Hall means not only making sure potholes are filled but also championing your city's assets abroad, so mayors need to be diplomats and ceos; and a big show needs a crack team to back it up.
The best mayors have a press officer au fait not only with local and national media but also with the niche magazines several time zones away that can boost international brand power. City Hall needs to be ready to entertain: showcasing your city can often be done over an intimate dinner rather than a whistle-stop tour of freshly inaugurated industrial parks and fledgling farmers' markets. A good chef can sell your city and its culture.
The team behind Mr or Ms Mayor should be fine-tuning everything from infrastructure to animal populations. The perfect city doesn't neglect detail: mega-projects and balanced books are important, but so is getting the right voice for announcements on the metro.
monocle has assembled 10 people to help run our ideal city, from the man remaking Helsinki's harbour front to the octogenarian designer we think would give us the freshest branding.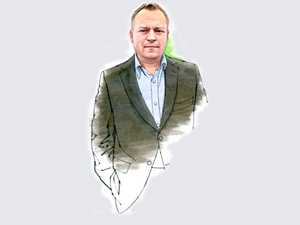 01
Tuomas Hakala
Planning commissioner
Tuomas Hakala has been responsible for one of the biggest infrastructure projects in Helsinki for over a century. The redevelopment of the former industrial harbour area of Kalasatama will create a new cultural, commercial and residential centre in one of Europe's most creative cities. Although the project will run into the 2030s, the charm of the future Kalasatama can already be seen. Hakala understands that the benefits of new developments should be felt early on and has set up a steady, flexible trajectory for the coming decades.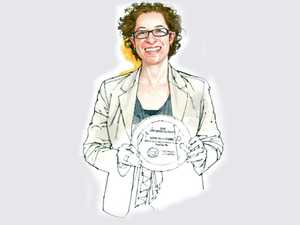 02
Laura Spanjian
Sustainability director
When Houston Mayor Annise Parker was elected in 2010 she hired a sustainability director, Laura Spanjian, whose previous work included directing the creation of San Francisco's alternative-fuel bus fleet and a solar-panel incentive programme. Houston gets a third of its energy from renewable sources but the oil-and-gas capital of the US still loves the car. Spanjian's projects such as the bike-sharing programme and popularising community allotments by leasing public land for token rents are getting Houston noticed for its environmental efforts.
03
Harumi Kurihara
Head chef
If mayors are becoming diplomats, they should be able to entertain, so an in-house chef is a new must for City Hall. To oversee all matters culinary we'd turn to Japanese super-housewife Harumi Kurihara, whose down-to-earth cooking is based on simple techniques and fresh ingredients. She doesn't bother with obscure produce or unrealistically complicated recipes.
With Kurihara's guidance, eating at City Hall is unfussy yet charming; her kitchen takes a lead from Tokyo where roof gardens multiply the potential for food production. With even rice and leafy vegetables grown on top of buildings, Kurihara's remit would encourage city residents to fill their plates with locally produced food.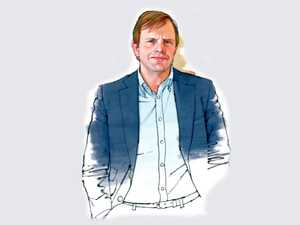 When, in 2011, a coalition of residents in Torrelodones, Spain, swept to power in their heavily indebted town of 22,000, they faced overblown budgets and the legacy of a mayor who had been accused of acting more like a king than a small-town leader. Tasked with cleaning up the mess, Luís Collado has taken a fresh approach to austerity: reducing government staffing (the mayor's bodyguards were among the first to go), eliminating perks (no more chauffeurs for councillors) but investing in education, training and infrastructure. The secrecy that obscured town finances has gone and Collado's farsighted approach is something his counterparts in bigger cities would do well to heed.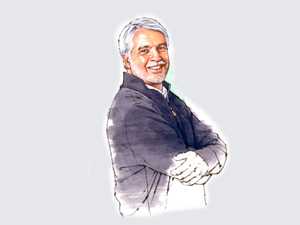 05
Enrique Peñalosa
Transport commissioner
Peñalosa wrapped up three years as mayor of Bogotá over a decade ago, but his impact on the way the capital's residents get around the city is still hailed as revolutionary at urbanism conferences. For a city once incapacitated by car traffic, over half of all trips in Colombia's capital are now made by public transport after Peñalosa introduced new bus lanes. It's not just about sustainability, however: it's also a matter of keeping the city human. Mobility is a political issue, too. Cities run better when getting from A to B is fast, simple and inexpensive. And, as Peñalosa proved, you don't have to be as wealthy as Zürich to achieve it.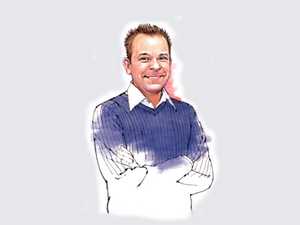 06
Eytan Schwartz
Head of international press
With the negative media attention Israel gets, Eytan Schwartz may well have one of the most difficult PR jobs in the world. As a senior advisor for international affairs to Tel Aviv mayor Ron Huldai, Schwartz has harnessed the media glare to show a side of Israel that isn't about conflict: the Tel Aviv he promotes has a booming cultural and business scene noticed around the world. Negotiating the murky waters of Middle Eastern media comes naturally to Schwartz. From global branding events to celebrating the city's Bauhaus architecture, he has shown a thriving Tel Aviv seemingly rising above regional conflict.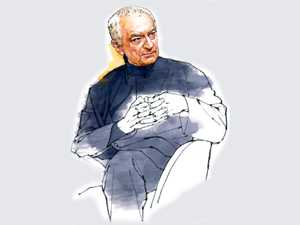 07
Massimo Vignelli
Head of design and identity
New York has its failings but clarity of graphic identity is not one of them. No man has had greater input into the city's visual language than Massimo Vignelli who, like many great designers, cut his teeth in post-war Italy. In the 1960s he moved to New York to co-found Unimark; in the modern city his work still beams from the billboards and at street level we have Vignelli to thank for the subway design and map, arguably his crowning glory. Cities are visually cluttered but the best have a singular thread that cuts through the noise to become an identity. Vignelli still works today at the age of 83; if we want to read our city like a book, he's the only man for the job.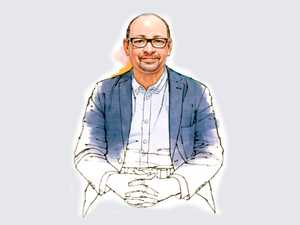 08
Mark Major
City lighting expert
Lighting literally changes the way a city is seen. It can make you feel safe, encourage you to stay out after dark, even influence your mood. Mark Major, co-founder of London-based Speirs + Major, is an expert in illuminating streets, bridges and landmarks. Public lighting can be other than cool white LED and still be to be effective and future-ready. "Lots of effort goes into planning and revealing our cities by day," says Major. "At night somehow the wheels come off the process." After dark cities still need layers, narrative and legibility; in our city, the after-hours trek home is just as enjoyable as what preceded it.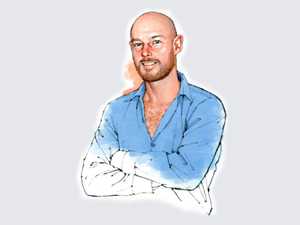 09
John Martin 
Head of conservation
"It is pretty incredible that right here, where Europeans first settled, we still have native animals roaming." John Martin's "office" is the Royal Botanic Gardens. With the CBD to the west, the Sydney Opera House to the west and the harbour to the north, the gardens are central to Sydney and its native wildlife. Martin manages the gardens' water dragons, blue tongue lizards, brush tail, ringtail possums, cockatoo and Australian white ibis.
A good city needs a diverse range and a healthy number of critters. Martin's 13 years overseeing the animals and habitats at the centre of Sydney make him the perfect addition to keep our city wild(ish) at heart.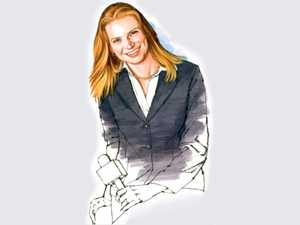 10
Simone Kliass
The voice of the city
On your daily commute a fine, soft voice inviting you to "mind the gap" is a far more comforting start to the day than a robotic command. Brazilian voiceover actress and former TV presenter Simone Kliass brings the human touch to São Paulo's Guarulhos International airport, announcing gate numbers, arrivals and departures with familiar warmth.
"When I record I try to transmit optimism, a voice that would be nice to hear," she says. In today's urban public sphere we hear real voices less and less, she adds. We would happily have her cheery tones all over the transport system of our city.