Ewo lighting / South Tyrol
The light thing
The lamps that light up our streets, shopping malls and car parks are often boring and unimaginative. But one firm has turned it into a mission to create something more original. Monocle heads to the hills.
Visitors to South Tyrol are easily seduced by the region's beauty. Terraced vineyards mark the hillsides flanked by the impressive peaks of the Dolomites. But amidst the idyllic natural surroundings one local business is eager to do its part to cast manmade scenery in a better light.
Set up in 1996, Italian manufacturer Ewo is quietly pushing the envelope in an industry that has never bothered much with aesthetics: outdoor lighting fixtures. "Up to now [lamps] were only about 'on/off' and not about the architecture," says Hannes Wohlgemuth, Ewo's head of product development, as he begins a tour of the company's headquarters set on the edge of a business park encircled by apple orchards and takes monocle outside to the company's loading dock.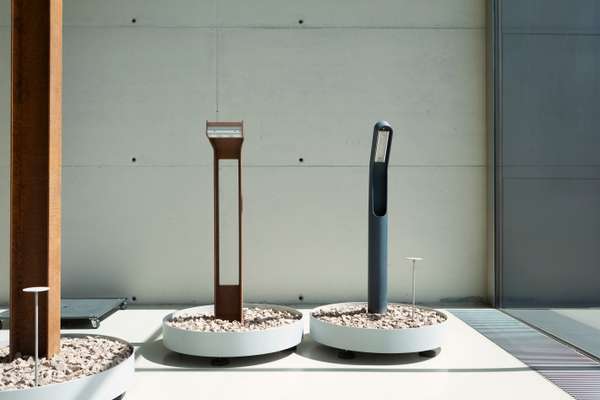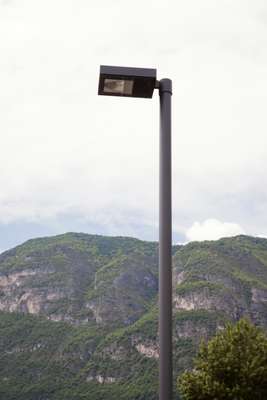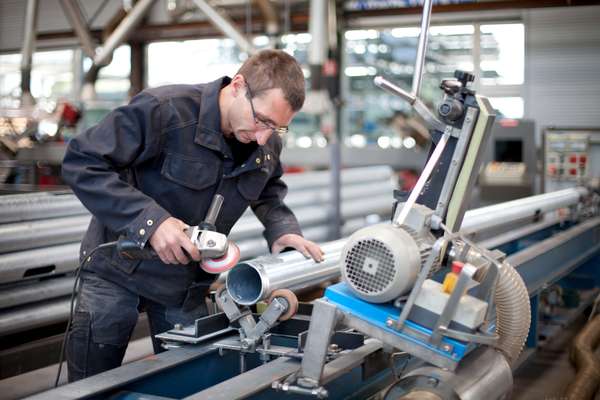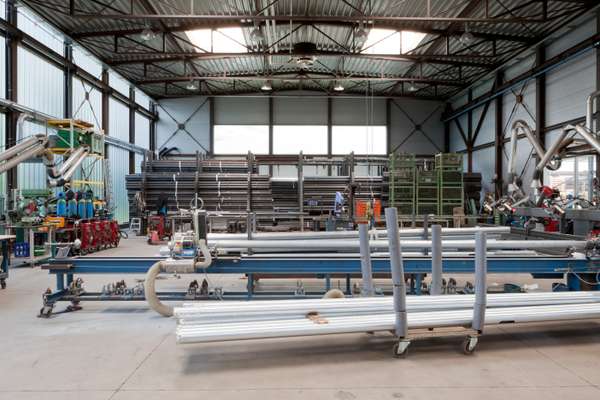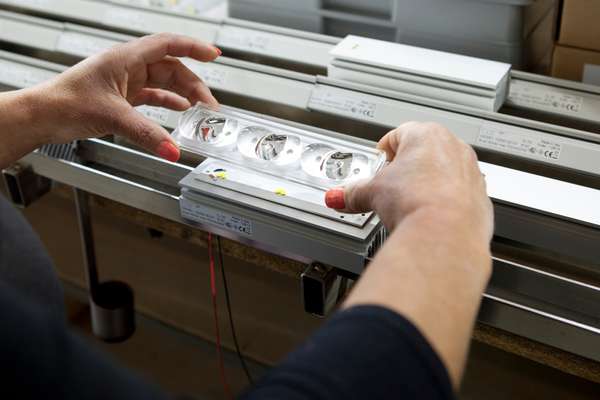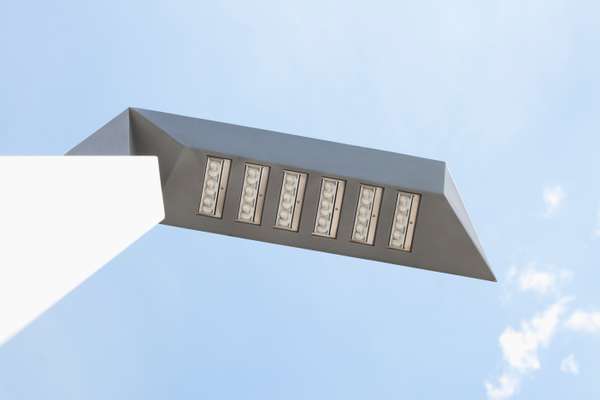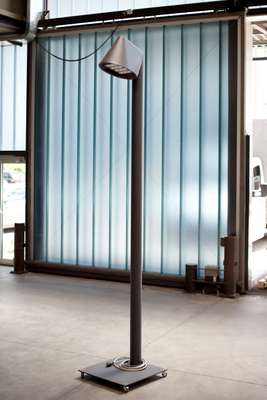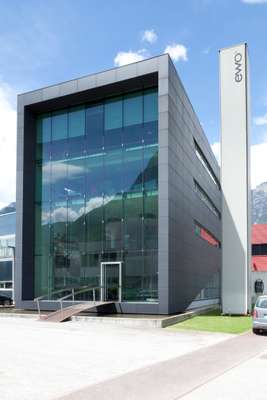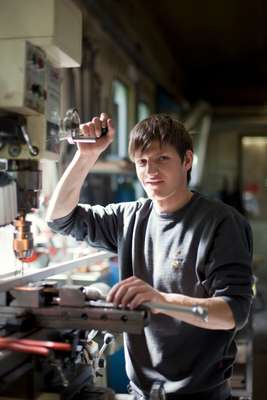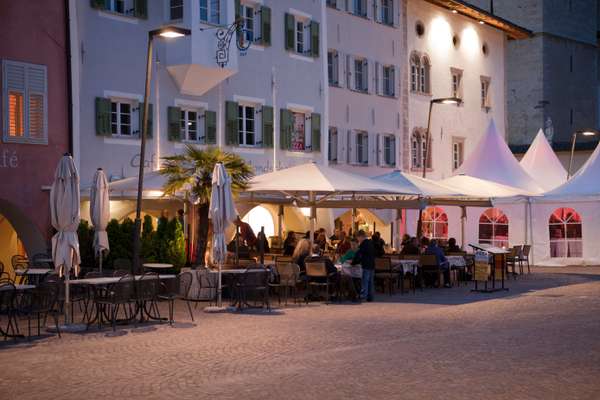 There, standing six metres tall is a geometric street lamp on a steel pole that resembles a cobra set to strike – it is light years away from the pedestrian designs commonly seen in residential cul de sacs and shopping mall car parks. "This is just a prototype," says Wohlgemuth, "We like to play around with the shape to see what might work."
As Hannes tells it, Ewo's efforts to make an overlooked piece of civic design more appealing started with his mother, Flora, who is now in charge of sales at the company. "Here in South Tyrol she always came across the same boring street lanterns," he says. "Everywhere you went, village after village, it was the same. So one day she said: 'Let's make something original, something innovative'."
Fortunately, the fledgling company didn't have to look far for a factory. Flora's husband, Ernst, a gifted blacksmith known for his metalwork, had a workshop in the family's home in the remote Sarntal Valley that sits above the region's capital, Bolzano. South Tyrol is a majority-German speaking province (the area was once part of Austria before being handed over to Italy after the First World War) and the family forge had been successful at trade fairs in Munich showing off decorative pieces, including elaborate bronze crucifixes for church altars.
In the 1980s wealthy Bavarians had began to call Ernst Wohlgemuth to design metal fencing, gates and grilles for their plush vacation villas that many had started to buy along the shores of Lake Garda.
1996 Blacksmith Ernst Wohlgemuth founds Ewo in his forge in Sarntal Valley  
2001 Secures first aviation contract for lighting at Venice's Marco Polo airport
2009 Unveils carbon-neutral street lamp for the UN Climate Conference in Copenhagen  
2010 Introduces all-LED product range
2011 Exhibits street lamp prototypes developed with Swiss design school ECAL at Salone del Mobile in Milan  
2013 Develops lighting for Foster & Partners' Canary Wharf underground railway project in London  
The product has been a winner, with frameless wall-mounted sets installed on Capri's most scenic streets that emit a warm glow not often associated with led. In airports 30-metre high towers fitted with Ewo led floodlights cast a more intense light on tarmacs. In Munich airport authorities were able to save up to 80 per cent on electricity and Ewo luminaires shine down on aircraft from Oslo to Melbourne. "Compared to a conventional bulb, there's less glare and it's more precise when guiding a beam of light so we can better control for light pollution which is a problem governments are now looking to get a handle on," says Hannes.
With its led line of products and emphasis on design Ewo is hoping to reap the rewards as cities and government agencies move to adopt bulbs that last upwards of 15 years compared to 5 years for conventional systems – consultancy McKinsey estimates the outdoor lighting market will be worth €11bn by 2020, with 74 per cent to be made up by led bulbs compared to 6 per cent today.
Among Ewo's list of creative solutions, the family is particularly proud of its slender two-headed Gotham street lamp unveiled in collaboration with Danish architectural practice 3XN. It incorporates photo-voltaic panels to supply power to the light source and was installed outside the Copenhagen conference centre that hosted the 2009 UN climate change summit. In its lobby, meanwhile, stands its latest product, a bent I-beam light made from corten steel.
With annual sales of €11m, the Wohlgemuths see a bright future but they aren't complacent. In his office, decorated with the iconic 1960s Arco lamp, Hannes admits: "We always work on new ideas. led is like a computer: more powerful versions are available in months."
---
Erco: Started in 1934, Germany's Erco specialises in architectural lighting for museums, from the Guggenheim in Bilbao to London's National Gallery.  
erco.com
iGuzzini: Set up by five Italian brothers in 1959, family-run iGuzzini makes everything from outdoor floodlights to indoor luminaires, including its tracking light 'Shuttle', which won Italy's prestigious Compasso d'Oro design prize.  
iguzzini.com
Schréder: Founded in Belgium in 1927, this outdoor lamp manufacturer is known for its street lanterns in Europe and for lighting urban landmarks from the Champs-Élysées to the Coliseum in Rome.
schreder.com