Media companies / Global
The message
It takes all sorts to make the media world go round and we've traversed the world in search of the best in the business. Publishers in Zürich, a radio station in Auckland and an art and design studio in Paris are just some of the places we've visited to swap notes and meet people who know there's more than one media model.
Jakarta in the late 1990s was a city with few good English-language bookshops. This was glaringly obvious to two friends, Winfred Hutabarat and Arini Subianto (right), who had just returned to Indonesia after attending schools in the US. In 2001, they decided to take the plunge and opened Aksara ("alphabet" in Bahasa Indonesian), commissioning Jakarta-based architect Andra Matin to design a minimalist space for books and gift items. Their success, despite the challenges of attracting readers to English-language books in a country with more than 300 languages and dialects, has paved the way for other independent bookshops.
Since then Hutabarat, Subianto and a third partner, Hanin Sidharta, have opened three more shops in Jakarta, each filled with hanging lamps and vintage wooden tables and boasting a selection of titles heavy on design, fiction and business. Three of their shops have cafés. The implosion of bookshops in other parts of the world and the spread of e-books have forced Aksara to adapt: there's now a bigger section for children's books and more space for items such as moleskin notebooks and the locally made Octagon clocks and Magno stationery. "We believe in books," says Subianto. "We want to encourage parents to buy books for their children to give them the experience of touching paper and opening real books."
aksara.com
---
Newspapers have long been criticised for being slow to bridge the digital divide. Even on the editorial floor, publishers have segregated digital news teams from the rest of the newsroom. So when Italian daily La Stampa moved to its new Turin headquarters last year, editor in chief Mario Calabresi (pictured) decided it was time to rethink the workspace. Cubicles for staff and editors' offices were substituted with two circular newsrooms: one for local news, the other for the foreign and national desks.
Set up in a series of concentric rings, the inner circle is home to senior editors while outer sections are assigned to writers. "It's arranged like a piazza," says Marco Bardazzi, La Stampa's digital editor, who now sits among his print colleagues. "People overhear others and share stories more quickly."
Above, skylights bathe the space in light and TV monitors flash headlines. If a reporter needs to call a sensitive source, there are bright-yellow soundproof booths in the corners. In the evening, key editors and the art director huddle around a central altar to look over the mock-up for the next day's front page. "The circle represents a real circulation of the news. Before you had to walk between print and web," says Calabresi, who has received visits from his peers at Corriere della Sera and La Repubblica eager to get a first-hand look at the layout. "Obviously we are pleased. It's something you usually don't see in Italy."
lastampa.it
Billionaire media baron Silvio Berlusconi is hardly off the front pages but his rival publishers in Italy prefer a lower profile. Carlo Perrone, owner of the 80,000-circulation Genoa daily Il Secolo XIX and its companion radio station stays busy finding ways to attract readers in a difficult market. Despite the paper's antiquated name (The 19th Century) the press magnate has injected new life into the 127-year-old title, calling in newspaper design guru Mario García. Perrone has introduced a weekly insert and radio programming in Spanish to tap into the city's growing Latin American immigrant audience.
---
03
Andrea Wiegelmann
Niggli, Zürich
Zürich-based independent publishers Niggli create beautiful books on architecture, typography and art. Andrea Wiegelmann (pictured) is the company's publishing director.
Why write about design?
You have two reasons for buying design books today. One reason is you need curated information for your work that you can't find on the web. The other is for books that inspire you: well manufactured, well designed, nice paper and nice images. These two types of book work well for Niggli. The books that don't belong to these two types don't sell well.
How many people are involved in making a book?
Including me, we are three editors. We have someone who's responsible for marketing and PR, and someone who is responsible for distribution and that's all. There are many more collaborators and freelancers involved.
Are web formats such as design blogs influencing books?
For reference books they are. We're seeing infographics and methods to make it easier to switch between different chapters. But we're careful with this; a book will always be a book, not a homepage.
Are you all experts in art, architecture, design and typography?
No. One colleague is an expert on typography, I'm a trained architect and my other colleague is art and photography. But to make a concept understandable you need someone not in that field. A customer looks at a book for two seconds so the concept must be clear.
niggli.ch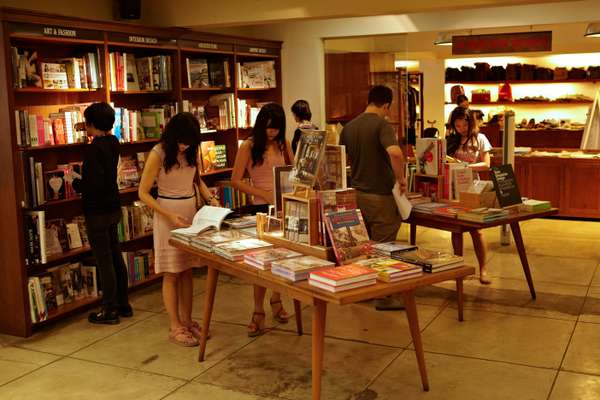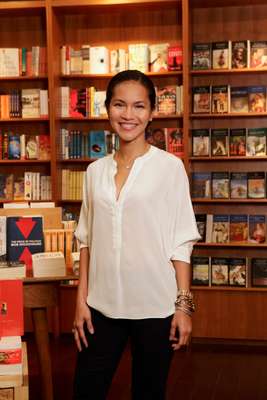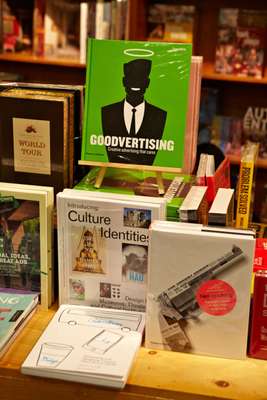 04
Michael Ringier
Ringier AG, Zürich
The former journalist, now CEO of publisher Ringier AG, has seen unparalleled transformation in his industry.
In media's long game, what's changing?
Everything! We have changed more in the last five years than in the last 175 years. The old qualities are still there but in print you have to be more relevant than ever, even as a tabloid. There's no market for trash.
What about advertising?
For advertisers, print is king. To have your car, in colour, on a double page is still great. It looks better than on the iPad. Magazines now thrive on pictures; good photography is more important than ever.
What about newspapers?
I'm the only one in the industry that will admit he doesn't know. We have a freesheet that has the youngest readership in Switzerland that proves people don't have anything against print as long as it's available and if it's free, even better. Newspapers have a beginning and an end and the stuff in between is important; people want guidance. They want a brand too, so they know what it stands for. Newspapers are still vital.
What's the truth about apps?
There's this Russian saying: "I sell one piece this year and three pieces the next year: so I have 300 per cent growth." This is rubbish. All the apps sell at a pretty low level. You feel you have to have them but this is not the business model of the future. And, it's not just because I'm an old guy, but if I get the chance on a plane I'll take the print edition of a newspaper: it's more comfortable, it's better.
ringier.com
---
"It's held together with duct tape but it has it where it counts," says programme director Willy Macalister of George FM ("two turntables and a microphone"), found above a café on Auckland's buzzing Ponsonby Road.
When he started two years ago, his bosses at owner Mediaworks told him the station would move to fancier digs. By the end of his first day – a sliding door into the studio from the office, kids running around the station, DJs having a few beers in the garden out the back – Macalister (right, behind desk) demurred. "You don't want to know what goes on here," he says.
The station started 10 years ago and made its name pulling in top House DJs, "eclectic groove" as founder Thane Kirby (now the station's drivetime host) described it.
George has grown – listenership is now 70,000 in Auckland alone, up from 40,000 four years ago – and broadcasts in other centres including Queenstown. It even has a record label, Beats Working. Its looseness is the very reason it works. There is a playlist for peak shows; the rest of the time DJs from across the musical spectrum arrive with records under one arm and play whatever they like. "We are unique," says Macalister. "We don't sound like anyone else."
georgefm.co.nz
---
Design agency Museum Studio develops anything from brand identities and logotypes for furniture companies to magazine illustrations, packaging, fabric patterns and book designs for its in-house publishing company, Museum Paper.
"Growing up, I would spend my days exploring the countryside and have always been inspired by traditional Swedish crafts and printing techniques. Wood carving, tree bark, flea markets, vintage binoculars: why should these be dissociated from design?" says Anders Jandér, who founded Museum Studio in 2007.
For one Museum Paper project, Jandér cycled around Stockholm finding old photocopier machines. "I scanned and reprinted the pages to get the feeling of a rusty run-down harbour city." But his photography publications, always tailored in collaboration with the artists involved, occasionally contain unusual items such as dried leaves from the forest where the pictures were taken.
"The fun part of my job is trying to distil all of this into one simple symbol: a quirky, unique identity,"says Jandér. Despite Museum Studio's small team, its works are scattered in stores from Berlin to Seoul to San Francisco, a reach that gives Jandér freedom to work with a range of clients from individual artists and their projects to big names like the New York Times, Wood Wood, Nike and Gestalten Verlag.
museumstudio.se
---
The studio of creative duo M/M Paris, the art, fashion, publishing and design powerhouse of Mathias Augustyniak (pictured, on right) and partner Michael Amzalag (pictured), is a compact former stables at the back of a mews in the 10th arrondissement, just across from Paris's Jardin Villemin Park.
The epicenter of work ranging from album covers for Kanye West and Björk, directing fashion campaigns for Givenchy, creating their own fragrance M/M Ink and stints as creative catalysts at Paris Vogue and Arena Homme+, also houses M/M Paris's creative team – all four of them. "We could have grown into a bigger advertising structure but we didn't want to do because it would have made us managers rather than being engaged in the work," says Amzalag.
And M/M Paris has been doing whatever they want since 1992. Projects underway in the studio today are suitably random, from a book of photographs of Serge Gainsbourg and Jane Birkin to a catalogue of artist Sarah Morris, to T-shirt designs for French clothing label APC. But long relationships with collaborators such as Dutch photographers Inez van Lamsweerde and Vinoodh Matadin suggest a methodical approach to what works, too.
mmparis.com
---
08
Markus Huber
Fleisch, Vienna
In 2004, Viennese journalist Markus Huber co-founded Fleisch, a mostly quarterly publication that focuses on often irreverent long-form journalism that doesn't pander to the market – well, not too much anyway.
Fleisch Verlag GmbH has since expanded to another title, Wald, which covers outdoor topics with reportage and lush photography. It hasn't been an easy ride but with a staff of nine and fun side projects, Fleisch is still meaty.
How did you get started?
My best friend Robert Treichler and I were working for Austrian magazines at the time. Neon and Dummy had just launched in Germany, which inspired us to try something that hadn't been done in Austria: printing unusual stories.
Since 2011 you've done a second magazine, Wald.
It's a magazine that we have a partner for, the Austrian forestry department.
What makes the company special?
No one tells us what to do. We don't argue with a circulation department; there's no big advertising department. It's much more journalism-based than other Austrian magazines.
Can you reveal numbers?
Fleisch's circulation grew the first four years; now it's stable at 10,000 to 14,000 per issue. For Wald, the forestry department buys 15,000 copies, subscriptions are 5,000, and 10,000 copies are in the stores. It's much bigger than Fleisch. Across the board, ads are down about 25 per cent since before 2008.
New developments?
We tried a sports magazine last year called Gold. We only did one issue but we're trying to do it again for the Winter Olympics. It was literary with high production values. We're also trying a new subscription concept, "Fleischcube". The idea is to be more than a normal magazine.
What are you most proud of?
That we can try things out. And I'm mostly proud of the fact that we're still on the market.
fleischmagazin.at