Africa/Middle East / Global
Africa/Middle East
Briefing
Why the president of the Central African Republic favours a uniform, why Turkish trade with Egypt is on a roll and why Kenya has a symbol solution.
Style Leader no.46
Militant dilettante
Michel Djotodia
[CENTRAL AFRICAN REPUBLIC]
Michel Djotodia, president of the Central African Republic since April 2013, is a throwback to the old school of military dictators. There was a time, not all that long ago, when he would not have seemed unusual. Huge tracts of Africa, Central and South America, Central and Southeast Asia, the Middle East and Eastern Europe were governed by similar creatures, who wore khaki to work and regarded the state as a department of the army rather than the other way around.
"Military clothes used to be a symbol of authority," says Italian journalist Riccardo Orizio, whose book Talk of the Devil chronicles his encounters with fallen tyrants. "Uniforms were worn even by people who hadn't been in the military. Now, it's the opposite: even military leaders dress like civilians." Djotodia (a civilian who dresses like a military leader) is the latest in a long run of rebels turned military dictators to run one of Africa's poorest countries. A former civil servant and diplomat (and, for a long period in the 1970s, a resident of the Soviet Union), Djotodia moved into the presidential palace in Bangui earlier this year after his Seleka movement ousted François Bozizé.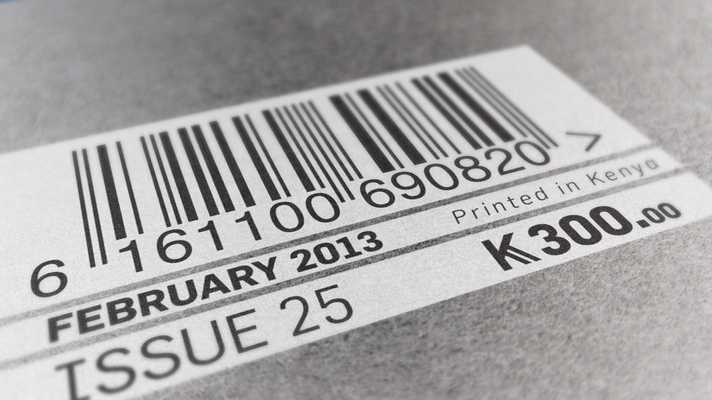 Uniform approach:
Djotodia is the CAR's first leader to hail from the country's Muslim minority, and the first from the forests of the northeast. The wrap-around may be a nod to this heritage – and/or to keep off the mosquitoes.
Military dictators of yore traditionally went in for dress uniform, decorated by gold braid and chestfuls of self-awarded medals. Djotodia's rumpled fatigues suggest a certain other-ranks humility.
A stick is always a good prop for suggesting a leader on a Gandhi-esque quest of national liberation – and Djotodia has indeed led his Union of Democratic Forces for Unity a long way, from its beginnings in 2005 to power in 2013. Also handy for pointing at things.
Since seizing power, Djotodia has worn suits and camouflage that he might have acquired in his previous jobs as civil servant and rebel commander.
Djotodia sometimes wears sandals but even when he laces up, it's the footwear of an ordinary soldier. Not for Djotodia the gleaming boots of an Amin or a Mengistu. At least, not yet.
---
Roll with it
Turkey, Egypt
[SHIPPING]
The burgeoning trade relationship between Turkey and Egypt is expected to grow despite the political problems in both countries. Trade volume reached €4bn last year and Ankara and Cairo are pinning their hopes for a further increase on improved transport links. The most important deal centres around the roll-on/roll-off shipping services – known as Ro-Ro – that link the Turkish Mediterranean port of Iskenderun to a number of Egyptian ports.
Since its launch in April last year, Ro-Ro has accounted for 90 per cent of the trade between Egypt and Turkey and is now believed to be far safer than travelling over land through Syria.
---
Status symbol
Kenya
[CURRENCY]
How do you elevate an anonymous currency like Kenya's shilling? The answer, according to Kenya-based design agency Ark, is to give it an identity, in the form of a simple but elegant symbol. Think the iconic British "£" or the ubiquitous US "$". The symbol (pictured) is intended to replace the clunky KSh and KES. "When something has a symbol it inspires confidence," explains Fady Rostom, one of Ark's three founding partners. He hopes Kenya's central bank might take it on.
---
Type: Presidential
Date: 7 September
Candidates: Incumbent president Mohammed Waheed Hassan arrived in the job in murky circumstances in February 2012, when he took over from Mohamed Nasheed – at gunpoint, claimed the latter. Nasheed intends to stand for his old job.
Issues: The election itself is the biggest issue. The Maldives only held its first open presidential election in 2008 and needs to decide whether it wants to be a proper democracy.
Monocle comment: Perceptions of instability are not helpful to any country but least of all one that relies on tourism for 30 per cent of its GDP and 60 per cent of foreign exchange receipts.