Art Market / Global
Art Market
Briefing
A contemporary Asian art auction in Singapore, a new gallery in Hong Kong and an interview with Canadian dentist-turned-collector Kenneth Montague.
Buy local
Singapore
[AUCTION]
Modern and Contemporary Asian Art
33 Auction, Singapore
1 September
33 Auction in Singapore is helping affirm the region's growing hunger for contemporary Asian art. The house has held two auctions yearly since 2009 but 2013 sees the number jump to three. "Demand's definitely there," says David Fu, 33 Auction's specialist in modern and contemporary Asian art. "But as masters like Tay Bak Koi and Lin Fengmian have passed away the supply of high-end work becomes more limited because collectors are unwilling to part with them." 33 Auction manages to maintain its steady flow through trusted relationships with sellers and consistently high-quality output at auctions, pleasing dealers and clients alike. The most recent auction fetched S$642,200 (€384,771) for Chinese artist Wu Guanzhong's "Willow Tree".
33auction.com
The highlights

Lotus Pond (above)
Lin Fengmian, circa 1970
Estimate: S$80,000 (€48,000)
to S$120,000 (€72,000)
Fisherman
Tay Bak Koi, circa 1970/80
Estimate: S$30,000 (€18,000)
to S$50,000 (€30,000)
Skiing
Affandi, 1954
Estimate: S$150,000 (€90,000)
to S$200,000 (€120,000)
---
Well hung
New arrival
Hong Kong
[GALLERY]
As Chinese art buyers have taken the world's art auction and gallery scenes by storm, so has China's new generation of modern artists. Though Beijing and Shanghai share the top spot for China's best art viewing and buying locations, Hong Kong remains an important hub for showcasing the latest from China's artists. While most China-focused galleries have set up shop in Hong Kong's Central where sky-high rents sometimes dictate what is hung on the walls, Platform China has instead picked the industrial enclave of Chai Wan as its base in the city. Here the Hong Kong gallery, helmed by director Claudia Albertini (pictured) gets more space for its money, making sure it can support artists all the way from China to the world stage.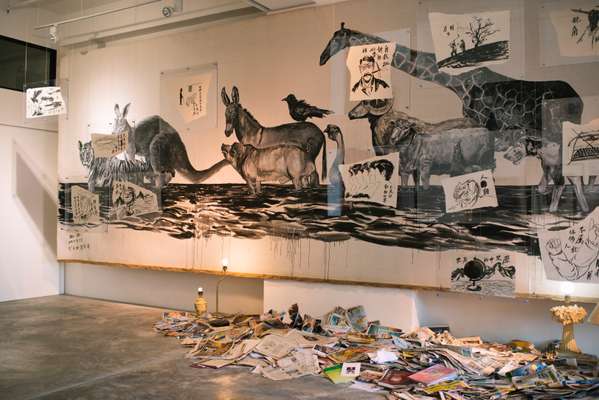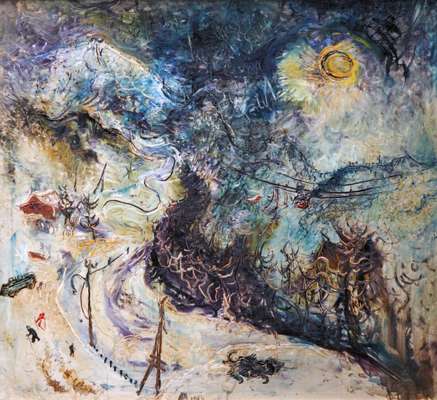 Since it first launched in Beijing in 2005 and Hong Kong last year, Platform China has built up a steady track record of promoting young Chinese artists as well as showing emerging international talent to Chinese audiences. The gallery hosts everything from visual to performance art to large-scale installations.
After a short summer break the venue reopens on 6 September with a solo show from Chinese painter Ma Ke until 10 November. The artist's large canvases turn the figurative into abstraction, something shown to be a success in Art Basel's "Platform" section this summer.
platformchina.org
---
Q&A
Kenneth Montague
Collector
Toronto
By profession, Dr Kenneth Montague is a dentist but he is also an esteemed art collector. In 1997, he established his non-profit Wedge Curatorial Projects to explore themes of diasporic identity, and he is now a member of the Africa Acquisitions Committee for London's Tate Modern.
How do you choose what to add to your collection?
I identify with artists who use music as a trope in their work such as Malick Sidibé, Barkley L Hendricks and Glenn Ligon. Black identity is another major theme – my parents were Jamaican immigrants. I'm trying to squeeze more black artists into the contemporary art world.
Which artwork is especially precious personally?
I acquired Lynette Yiadom-Boakye's signature painting "Any Number of Preoccupations" (pictured above) several years ago. I find her highly imaginative storytelling combined with figurative painting to be one of the most significant recent developments in contemporary art.
Is the art scene in Toronto thriving?
Toronto is a dynamic city with a highly evolved art scene. Our CONTACT Photography Festival is now the largest in North America and recent initiatives like Luminato and Nuit Blanche bring great art to the city.
wedgecuratorialprojects.org
---
Read the market
Global
[BOOK]
New anthology Hauser & Wirth, 20 years documents 50 artists represented by the gallery located in Zürich, London and New York, which have been windows into the contemporary-art zeitgeist since 1992. Arists such as Isa Genzken, Louise Bourgeois and Paul McCarthy fill the cleanly designed volume that's as heavy as a brick and raises the bar when it comes to gallery catalogues.
hauserwirth.com