Asia / Global
Asia
Briefing
The airline setting up in China's second cities, Seoul's push for greener transport and Japan's tourism drive.
Flight path no.08
The great call of China
China
[FINNAIR]
Route: Helsinki to Chongqing Airline: Finnair Plane: Airbus A330 or A340 Frequency: Four times a week
With China's second-tier cities booming, major western airlines are looking beyond their safe perches in Shanghai and Beijing and competing to be the first into far-flung places such as Wuhan, Dalian and Chengdu.
Finnair last year became the first European carrier to offer direct services to Chongqing, a megalopolis of 33 million people (about six times the population of Finland). Chongqing is growing faster than almost every other city in the country. Foreign trade surged by 82 per cent last year to $50bn (€38bn). Finnair is counting on increasing business travel and cargo flights between Chongqing and Europe as western companies, particularly those in the electronics, car and chemical industries, have been aggressively expanding their operations in the city.
The airline is also courting leisure travellers in Chongqing and western China, working with local travel agencies and tour operators to promote the new route as a gateway to Europe; at eight and a half hours, it's the shortest air connection between China and the continent. Finnair has also teamed up with tourism bureaux in Finland, Iceland and Estonia to market these countries as destinations for Chongqing tourists.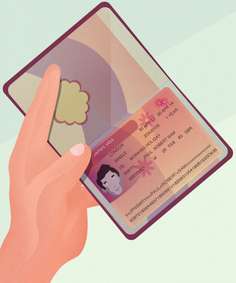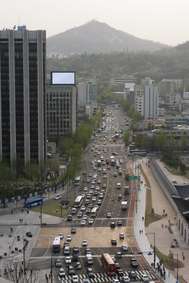 To save locals a trip to Beijing to apply for a visa, the Hungarian consulate in Chongqing has been issuing Schengen visas for nationals heading to Finland since the new route launched last year, and this year Denmark also opened a new visa centre in the city. Finnair is clearly optimistic its second-tier Asian city strategy will be successful. In June, it added non-stop summer flights from Helsinki to Xi'an and Hanoi.
---
All together now
Kyrgyzstan
Six central Asian states will gather at the annual Shanghai Cooperation Organisation in Kyrgyzstan this September. Threats raised by Nato's withdrawal from Afghanistan in 2014 will lead the agenda.
---
Counted out
Burma
[POPULATION]
Burma's population is really anybody's guess. The country hasn't had a census since 1983, when it was counted at 35 million. Today, it's believed to be anywhere from 55 million to 60 million.
With elections due in 2015, the country is preparing to conduct a new census next year under the watchful eye of the UN Population Fund. But questions remain over whether the count will be fully inclusive of Burma's myriad minority groups. The Rohingya, a persecuted Muslim minority in western Burma, are the primary concern — they aren't considered citizens and weren't counted in the 1983 census. Odds are they won't be counted again.
---
Walk this way
South Korea
[TRANSPORT]
Seoul's wide boulevards were designed for a car-centric capital. But mayor Park Won-Soon wants to discourage residents from driving. His plan, Seoul Transportation Vision 2030, aims to build more pavements and transform streets into pedestrian-only zones, set up a bicycle-sharing scheme, connect riverside cycling paths to the rest of the city and expand the subway network. He is also considering a congestion tax for road use and speed limits of 30kmph in all residential areas.
---
Teach the world
China
[EDUCATION]
Centuries ago, China would send monks to preach Buddhist teachings in nearby countries. Today, it is spreading its influence by setting up overseas universities. Xiamen University is spending $205m (€153m) on building what may become one of the world's largest overseas campuses, set to open in 2015 in Malaysia. In May, London's Imperial College signed an agreement with Zhejiang University to increase academic links.
Simon Shen, an associate professor of International Relations at the Chinese University of Hong Kong, says, "By encouraging this kind of cooperation, it can retain some competitiveness to get hold of its talents without pushing them overseas completely."
---
Visitors welcome
Japan
[TOURISM]
When Japan's Tourism Agency totted up the statistics for 2012, one thing was clear: tourist numbers from Europe and Australia were down on the previous year (probably a reaction to the earthquake and tsunami in 2011) while those from Southeast Asia were increasing rapidly: visitors from Vietnam were up 31.9 per cent, Indonesia 25.9 per cent and Thailand 21.3 per cent. With Japan looking to attract 18 million visitors a year by 2016 (up from 8.37 million last year), Shinzo Abe's government has relaxed visa rules for Southeast Asian travellers, waiving visas for tourists from Thailand and Malaysia, and issuing multi-entry visas for those from the Philippines and Vietnam.