Design/Architecture / Global
Design/Architecture
Briefing
Projects and products, from a residence in Tokyo to a new coat rack from Philadelphia.
Concrete terms
Tokyo
[ARCHITECTURE]
Case, a new six-unit residential property in Tokyo's Kamiyama-cho district, is such a radical departure for the developers that few would be able to guess its provenance. Mori Building is best known for monumental projects that make their mark on the cityscape.
Case is a quieter building altogether, designed by Tokyo architects sanaa with a distinct nod to their previous gallery projects such as the New Museum of Contemporary Art in New York. The key material is concrete, a Japanese speciality, encased in a silvery mesh that glints in sunshine or rain and transforms between day and night.
The units, with prices starting from ¥145m (€1.1m), are all different but they share certain one-off features: a patch of private outdoor garden, curved walls and almost no doors. They could have one or two bedrooms but that is for the owners to decide. "The idea was to allow people to use the space as they want to," says Mori's Satoko Hasegawa.
Mori Building asked Shinichiro Ogata and his team at Simplicity to decorate the show home, which they have done with characteristic restraint. Highlighting the flexibility of the space, they have turned one potential bedroom into a dressing room and study, and another into a tranquil retreat with tatami flooring.
Case sits on a quiet residential street dotted with embassies and galleries, yet throbbing Shibuya is only a 10-minute walk away. This overlooked neighbourhood is on the up. Nearby are two monocle favourites: Shibuya Publishing Booksellers and Norwegian coffee and cocktail bar Fuglen.
case-kamiyama.com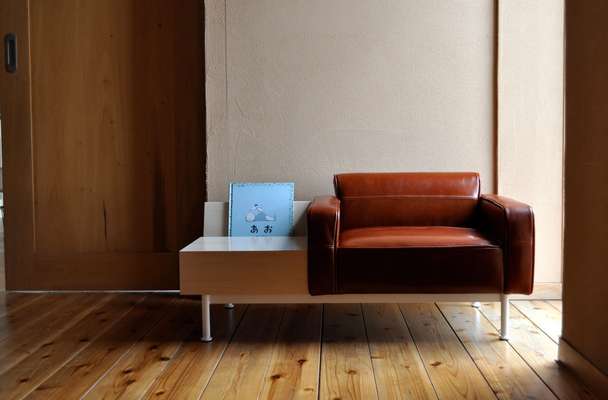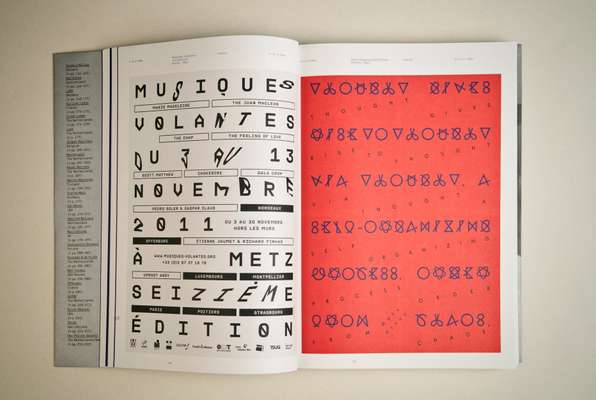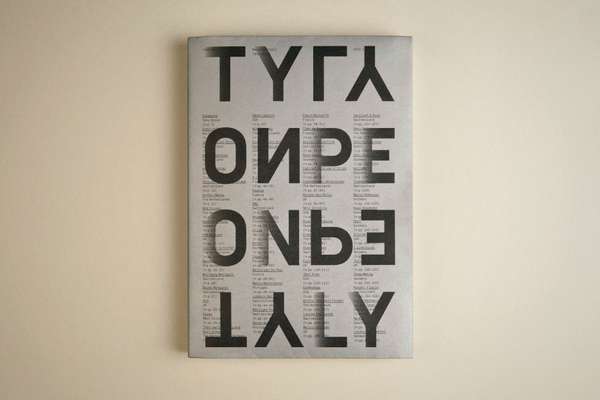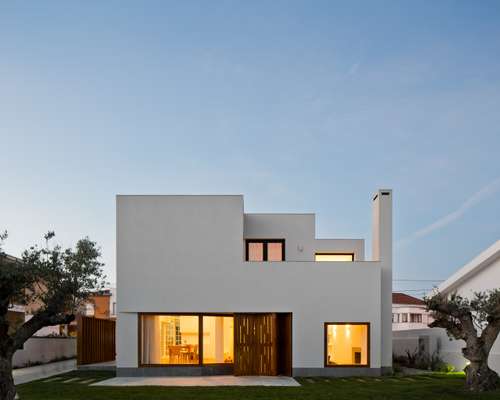 ---
Just our type
Global
[BOOK]
Unit Editions' latest book is an homage to typography. Type Only lives up to its title: it's a study of both graphic design free from any imagery and type as pure image. Set out across 320 pages of crisp stock and with a quiet supporting design aesthetic, the book delivers an archive of recent work from design practices around the world. This smart volume is prefaced with an illustrated look at powerhouse posters from modern design heroes to iconic graphic designers.
uniteditions.com
---
Q&A
Giovanna Carnevali
Director
Barcelona
The Mies van der Rohe Foundation celebrates 30 years this year. To mark the occasion, new director Giovanna Carnevali has set up a series of discussions called "Breaking New Ground" to explore the future of contemporary architecture in Europe. The next edition will be held at MoMA, New York, this November.
What's lacking in the European architectural debate today?
The debate itself! After years of developing our cities with iconic buildings built by star architects, we now need to talk more about content, not just appearance and representation. Architects have less work and thus more time to think about their projects.
Perhaps more co-operation and less competition?
Yes, perhaps. Young architects staying in the EU are trying to collaborate and combine disciplines while others are trying to reinvent the profession by becoming promoters, developers and even financiers. The competition will always remain though.
You talk about the need for reflection. Does Europe need to rethink its future?
While a new approach is needed we mustn't forget that diversity and cultural heritage has been a great influence on our profession. A considered rethink is needed, not a dramatic overhaul.
miesbcn.com
---
Fling thing
Global
[STORAGE]
James Smith is a traditional cabinet maker and former product developer at Heatherwick Studio who tries to solve design problems. A case in point is his latest creation, the Uma Clothes Stand in American black walnut.
"This is a temporary storage solution to replace the chair or floor at the end of the bed that gets dumped with clothes. It's a little intervention that deals with mess in an elegant way," says Smith. Smith is currently working on a task lamp, a bread bin and a rethink of the traditional pestle and mortar that he hopes to launch in September at 100% Design in London.
jamessmithdesigns.com
---
Rack'n'roll
Philadelphia
[STORAGE]
We're coveting the coat rack "Enid", made in Philadelphia by local brand Lostine. It has leather detailing on the hooks and is made of locally sourced oak. "It is great to have such a close connection to the manufacturing process," says Lostine founder and creative director Robert True Ogden.
lostine.com
---
Not just for kids
Kamakura
[FURNITURE]
When Kamakura-based designers Yuzo and Seiko Matsuura had trouble finding children's furniture that would last beyond their offspring's childhood, they decided to tackle the problem head on. "We designed furniture for children that you can continue to use even when the children have grown up. So much furniture these days is made from cheap materials and built as a disposable item with a short shelf life," says Seiko. The resulting three pieces are the "kokuban" locker – a cupboard that doubles as a blackboard – a desk and a retro calf-leather and plywood sofa that would suit any living room.
bluequince.net
---
Home commitment
Sintra, Portugal
[ARCHITECTURE]
When London-based Portuguese architect Bruno Silvestre was asked to design a house near the Portuguese town of Sintra it became a labour of love that took nearly six years of design and two years of construction. However, the spectacular end result – a three-bedroomed family home made up of two separate unaligned buildings – was shortlisted for a Riba award and will be shown at the Lisbon Architecture Triennale in the form of a documentary film this October.
bs-architecture.co.uk
---
Turn on the limelight
Melbourne
[LIGHTING]
Hugh Altschwager, who studied architecture, grew up in a corner of South Australia that is nicknamed the Limestone Coast. The porous rock that makes up the cascading cliffs around this region is commonly used for construction but little else. "I was always intrigued about why people weren't using it for other things," says Altschwager, who now lives in Melbourne. "So I started playing around with it to make lighting and put it in a setting that people hadn't seen before." The result is Inkster Maken, a company that produces pendant shades and lamps from South Australian limestone using a modified wood lathe. Each design pairs the stone with bold-coloured cables and woods such as Tasmanian oak.
inkstermaken.com