Texas / Austin
East Austin
An influx of entrepreneurs has given East Austin a new lease of life, filling the border town with an artisan scene that's disproving many of its myths.
Built in 1959, the Interstate 35 highway crosses Texas from Laredo on the border with Mexico all the way north to the Red River in Gainesville. At one point, the I-35 highway cuts through the heart of Austin, forming a boundary between the city's downtown and eastern districts. A few years ago, not many locals had a reason to cross that border, unless they were looking for cheap auto parts, pawnshops or authentic Hispanic grub.
Today, East Austin's story is a different one. Its suburban streets lined with pitched-roof houses and neat front lawns have been witness to the arrival of a new generation, a group of young entrepreneurs bursting with energy. They are the people behind artisanal designer boutiques that took over the corners where crack houses once stood, just across from what used to be empty parking lots, now crowded with food trucks selling vegan sandwiches. It's here that fixed-gear bikers stop for a drink of homemade kombucha tea and stretch their legs, tired from cruising up and down the streets that were once the haunt of prostitutes.
"Ten years ago, my friends didn't understand why I was moving to this part of town," says resident Stephanie Moore, an interior designer who set up her drapery workshop Cush Cush inside her house on San Marcos Street. "Now they spend most of the time here because it's walking distance from East 6th."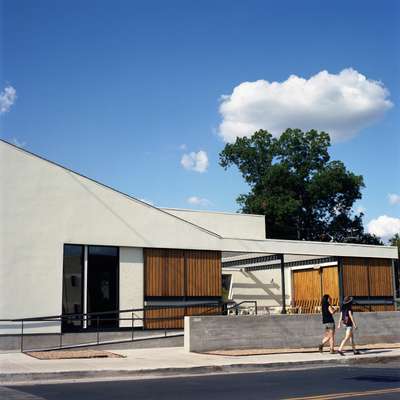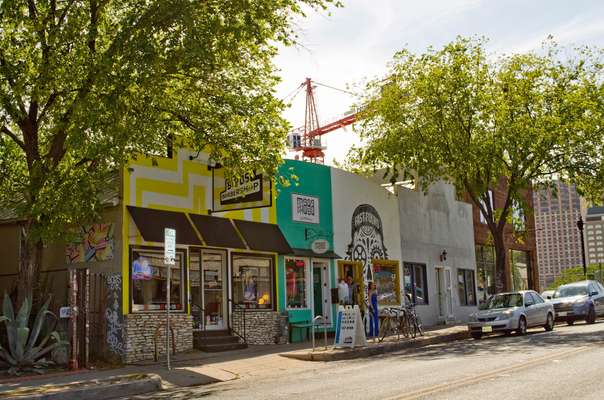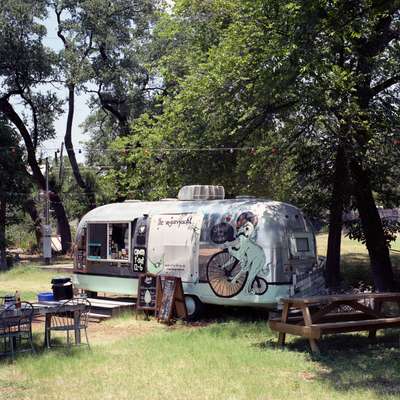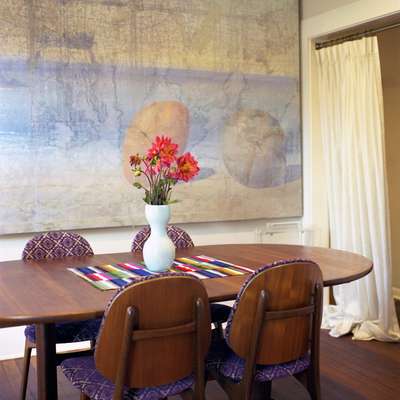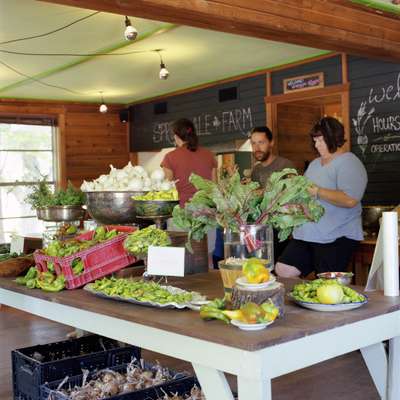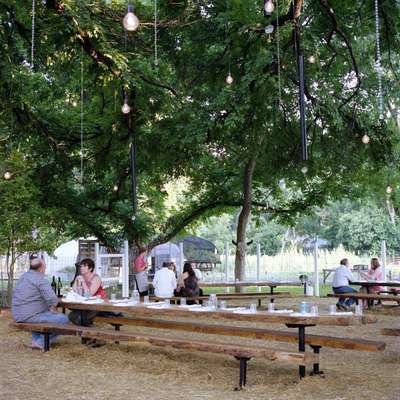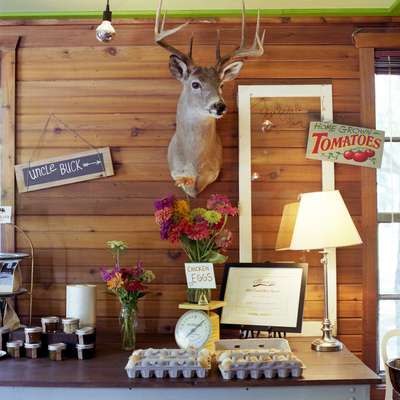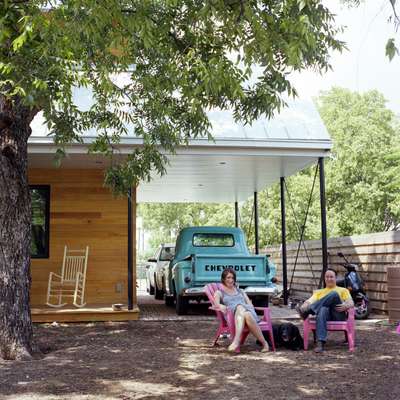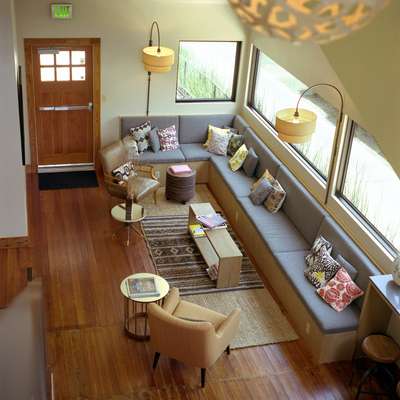 The neighbourhood's nerve centre, East 6th is home to some of the city's best restaurants and bars, such as local celebrity chef Paul Qui's eponymous restaurant and Papi Tino's, a Mexican diner set in a revamped 20th-century wooden house. Owner Alan Gonzalez lives not too far from it, in a house built using recycled materials and upcycled furniture that he shares with Taco, a black labrador. "This used to be a no-go zone but small businesses have slowly gentrified the area – now everyone wants to move here," he says while sipping on a beer on his porch, encircled by lush vegetation that keeps the sweltering Texan heat at bay. "But it's not like we're kicking out the locals – in fact we're working with them."
Gonzalez is making reference to Eden East, an open-air restaurant built on the site of Springdale Farm, a 4.83-acre organic farm owned by Paula and Glenn Foore (who live on the property), that grows 75 vegetable varieties and has a farmers' market on Wednesday and Saturday mornings. "It's all about integrating with the community," says Gonzalez's business partner Andrew Ashmore. "First thing I did when I moved here was introduce myself to all the people on my block," he adds as he introduces us to Ramón, one of the cultivators. "Here we don't hide in our houses or backyards – we interact with our neighbours on front lawns," he continues as a man selling fruit popsicles on a bike waves as he swishes by, the scene looking almost staged.
This amicability between the long-established locals (mostly Hispanic and African-American families that have lived in the neighbourhood for years) and the young newcomers doesn't come as a surprise in Austin. Different to other more conservative Texas cities such as Houston or Dallas, it has always done things differently. The city's unofficial motto is "Keep Austin Weird", a statement that has seen it become a music and cultural capital, hosting events including sxsw music festival and Bat Fest, an art and food fair celebrated on the Congress Avenue Bridge, where thousands of bats fly over every night.
"Y'all must go see the bats," say Margaret Vera excitedly in a thick Southern accent, standing in her house's inner courtyard on Garden Street. "It's plenty fun – our five-year-old Hugo loves them!" adds her husband Mark, pointing out the house's details. Their modern dwelling was built using autoclaved aerated concrete (aac), a material that keeps the house fresh and the air conditioning on low, or off. "If we want to cool the house even more we just need to open these windows," says Mark. "We commissioned them in Mexico – they took a while to arrive, but it was well worth the wait."
In East Austin owners and architects are concentrating their efforts on sourcing sustainable materials and keeping the carbon footprint to a minimum. Such is the case of John Hart Asher's residence. An environmental designer from the University of Texas, Hart Asher decided to appoint Thoughtbarn architects to come up with an eco-friendly abode; his house is part of the Austin Energy Green Building programme – a sustainable building scheme that started in 1990. He even has a micro-farm in the backyard. Here Hart Asher keeps wild chickens roaming around native grass species he planted with his wife Bonnie Evridge.
Pregnant with their first child, Bonnie steps momentarily into the minimalist kitchen to check on barbecued ribs she's been cooking for a few hours. As she opens the oven, a scent of smoked wood and roasting meat permeates the air and mixes with that of the flowering elm and pecan trees that surround the house – a smell that most Austinites are well familiar with.
A foreigner will pay at least 30 per cent of the value of the home as a down payment. Bank statements, references and two forms of identification are needed to apply for a mortgage. A visa may also be required.
---
1 bedroom–$320 per sq ft
2 bedrooms–$225 per sq ft
3 bedrooms–$188 per sq ft
---
Liz Aston
liz@themaryecompany.com
themaryecompany.com
---
Heywood Hotel
Austin's newest inn is perfect for those wanting to explore East Austin's haunts by foot.
heywoodhotel.com
---
Rosewood Collective
Three young entrepreneurs got together in this spot to run a boutique that specialises in fashion, decoration and paper; Olive, Sound & True and Paper Party.
rosewoodcollective.com
Helm
Handcrafted leather boots and other fashion accessories from the southern states.
helmboots.com
Windmill Bikes
Most locals move around East Austin on fixed-gear or vintage bikes – get your custom-made ride here.
2209B Manor Road,
11 512 215 2395
Farewell Books
Think print is ready to say goodbye? The rare editions and artsy zines in this lovely bookstore will change that.
913 E Cesar Chavez,
11 512 473 2665
---
Qui
The newly opened restaurant by top chef winner Paul Qui. The salmon butter is definitely worth the queue.
quiaustin.com
Papi Tino's
For authentic Mexican cuisine, look no further. Owner Alan Gonzalez spent a year travelling around his home country to learn how to make the best tacos.
papitinos.com
Flat Track Coffee
Having roasted coffee for a few years and supplying it around town, the guys decided to open their own café – in the same place as Farewell Books and Las Cruxes fashion store.
flattrackcoffee.com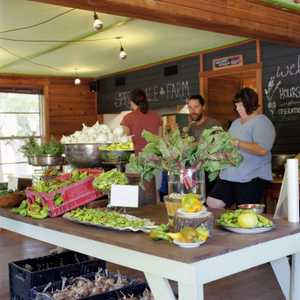 Andrew Ashmore
Restaurant owner
Andrew Ashmore co-owns Eden East, an open-air restaurant, where chef Sonya Cote prepares a fixed menu all made with local produce.
Mark Vera and his wife Margaret moved to Austin in 1999. He works in the dirt hauling business and she owns a few restaurants across town, including Fresa's, a drive-through.