Eastern promise / Tokyo
Eastern promise
Japanese whisky giants are world famous but it's an upstart distillery, Chichibu, that's winning all the awards and showing how to blend Scottish know-how with local ingredients.
Ichiro Akuto can't tell you why the whisky he makes tastes the way it does. According to him, nobody can. "It's a mystery to me," he says. "There are too many factors to consider – the forest air, the farm where the barley is grown, the water. We just try to do every step as meticulously as we can and we leave the rest to God."
Not many distillers are open about the unknowns that go into creating a great whisky. Akuto's status as a newcomer to Japan's whisky scene makes him less secretive than most. Since 2008, Akuto has run Chichibu Distillery in the hills of Saitama prefecture, northwest of Tokyo. Every year, he and his nine employees bottle about 30,000 litres of aged whisky. At this small distillery far from Scotland, 48-year-old Akuto has received international awards, enthusiastic reviews and a cult following worldwide. Rare bottles of his signature label, Ichiro's Malt, sell for as much as ¥75,500 (€575) and revenues last year totalled ¥150m (€1.1m).
When Akuto takes monocle on a tour, he climbs on to a raised platform between two onion-shaped copper stills. There's a lot of debate about how the shape of a still influences a whisky's flavour. Akuto worked with Forsyths in Scotland to design stills to give his whisky a heavy richness.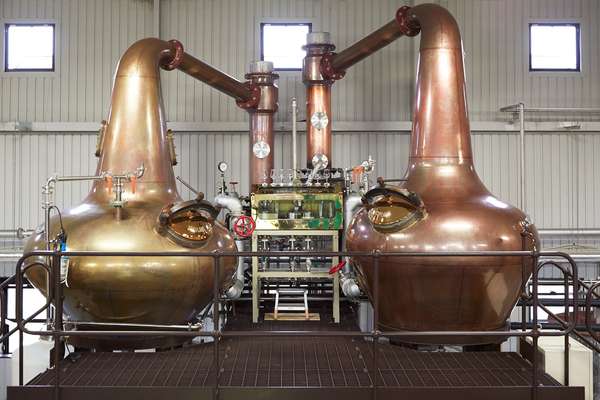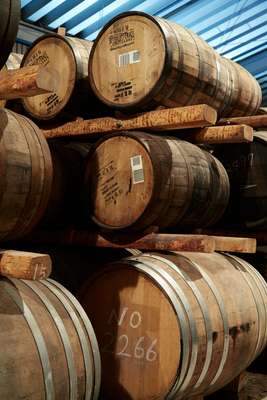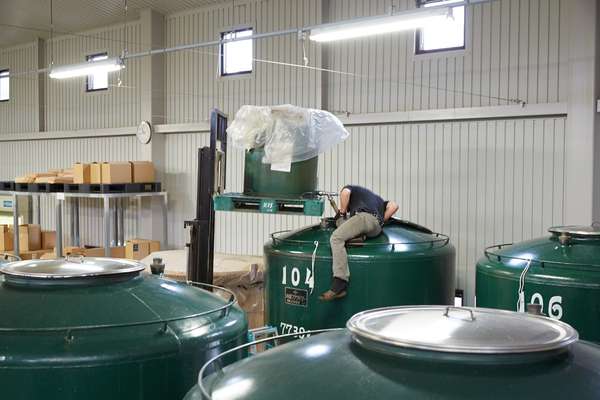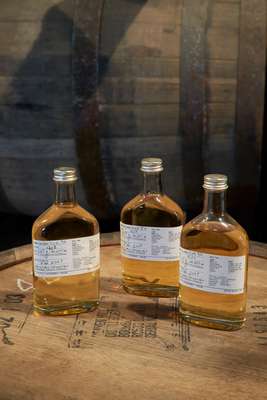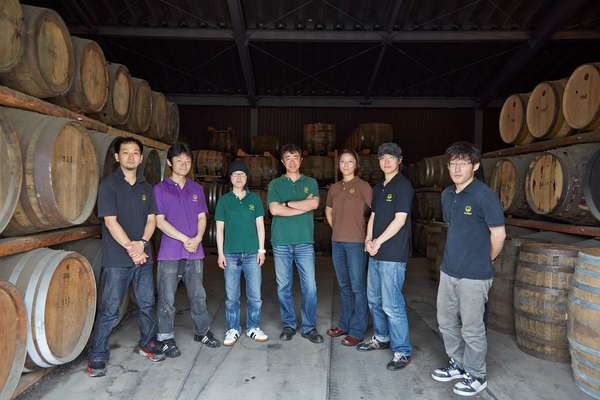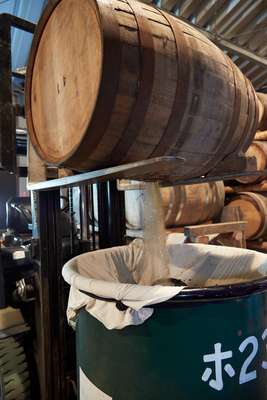 Nearby, a worker on a ladder pours yeast into one of eight large fermentation vessels made from mizunara, or Japanese oak. It's thought to be the only distillery in the world that solely uses mizunara fermenters. "I want our whisky to be memorable, to stay with you long after your sip," he says. Akuto is descended from a long line of sake brewers who put down roots in Chichibu in 1625. His grandfather built a distillery in nearby Hanyu in the 1940s, and by the 1980s he had imported copper stills from Scotland. But the upgrade coincided with a decline in Japan's whisky and sake markets. By 2000, the family business was mired in debt and Akuto's father, who was at the helm, was forced to sell the company. "It was a major turning point in my life," he says.
Four years later Akuto salvaged 400 casks of whisky, including some that had aged for 30 years, when the buyer of his family's distillery put the old stocks up for sale. Akuto transferred the whisky to different casks to add depth, and a year later began selling Ichiro's Malt. "We were a no-name label trying to sell our product for ¥13,500 (€105), plus tax," he says. To promote his whisky, he went to three new bars every night for more than a year, offering samples and talking about his dream of opening a distillery. He was also learning. "That's when I first discovered that there were tiny distilleries in Scotland with a production staff of three whose whisky was served at bars around the world.
It was eye-opening and encouraging." Akuto's timing was good. Scotch-and-soda highballs had made whisky popular in Japan, and Japanese single malts were winning fans at home and collecting awards abroad. Akuto's visits to Scotland spread the buzz about Ichiro's Malt. "I bumped into him in the Speyside Cooperage, when he was looking at casks, in the bar of the Craigellachie Hotel and the Highlander Inn... and in Rothes, when he was on his way to look at stills," says Dave Broom, author of the World Atlas of Whisky and an editor at Whisky Magazine. "Everyone in the heartland of whisky distillation knew about Chichibu by then!"
Akuto's decision to build the Chichibu Distillery set the industry aflutter. Japan hadn't seen a new distillery since 1973 and Akuto's entry raised hopes that more micro-distilleries would emerge. In 2011, when Akuto released his first batch produced and aged at Chichibu, all 7,400 bottles of Ichiro's Malt The First – half for Japan, half for export – sold out in a day. The US's Whisky Advocate magazine named it Japanese whisky of the year. Experts talk about Akuto's creamy, fruity whiskies and the influence of Chichibu's soft water, hot, humid summers and frigid winters.
One thing Chichibu doesn't have yet is a trademark flavour. Akuto says that could take years but his experiments are easy to see in the two dirt-floored warehouses where he ages his whisky in 2,500 barrels: old 200-litre bourbon casks, 600-litre barrels that once held port, 450-litre casks and 130-litre quarter casks with traces of white and red wine, sherry, Madeira, cognac and rum. There are also new casks made of white and French oak and indigenous mizunara trees, said to create flavours of caramel and ginger.
Akuto has tried using peat from the neighbouring city of Hanno, which adds an incense-like aroma. Three years ago he started buying barley from a local farmer and later this year he's planning to germinate and dry the grain on the premises, a process known as floor malting that's usually left to specialists. Most distillers rely on coopers to make and repair wooden casks but Akuto plans to do that in-house too. In May, he bought second-hand equipment from a local barrel maker in his eighties who is now training the Chichibu staff. "We love whisky and want to learn about every step," says Akuto. "And we want people to associate our whisky with Chichibu. If you produce a top-class wine, connoisseurs will come from all over the world no matter how small or remotely located you are. Whisky is the same."
---
The global rise of Japanese whiskies is new but the country's distilleries are not. The oldest dates back to 1924, when Suntory's founder Shinjiro Torii built a distillery in Yamazaki, north of Osaka. He chose the area for its soft water, humid, foggy weather and bamboo forests. To run things, Torii chose Masataka Taketsuru. In 1934, Taketsuru left to set up the Nikka distillery in Yoichi, northern Japan. Today, these venerable distilleries are run by two of Japan's largest beverage companies (Asahi Breweries owns Nikka). Global awards and growing exports have helped to pave the way for Japanese distillers such as Ichiro's Malt, which is available in Europe (through La Maison du Whisky in France) South Korea, Taiwan, Australia, New Zealand and, soon, the US.