September 2013 / Global
Expo 66: Start here
Thinking of setting up your own business? Here are three cities that are startup friendly and that could make your life easier.
The town of Charleston sits atop a narrow peninsula wedged between a pair of lazy rivers just a mile from the Atlantic. Life here is a picturesque snapshot of refined Southern living: dapper locals stroll along the Charleston Battery amid antebellum mansions and palmetto trees. Yet despite its languid air, this small, conservative town has proven rich in business acumen. The city has a young and ambitious population and an equally savvy city government set on developing local industry, from food to technology to design. "I think there's this young creative class that's bubbling up and moving the city into a new era," says Brooks Reitz, a 28-year-old Kentucky native who moved to Charleston to join the city's culinary scene. "We're being met with enthusiasm and a real 'attaboy' attitude from the folks who came before us."
Commerce comes naturally to locals here. Through the 18th century, Charleston remained the wealthiest city south of Philadelphia, though its colonial roots date to 1670. Once a bustling port town, its early residents grew rich trading cash crops ranging from rice and cotton to silk and indigo. Yet over the years – in between some testing historical travails – the city has maintained a clearly defined, blue-blooded patriarchy that some argue has stifled growth in a town whose residents number fewer than 125,000. And yet it would appear the old guard is giving way to the promise of a new generation.
There's perhaps no one more well acquainted with the city's progressive spirit than Mayor Joseph Riley, a 70-year-old native whose love for Charleston has won him 10 consecutive terms in City Hall and countless honours, including the National Medal of Arts awarded by President Obama. "The first thing we did was make this a desirable place for creative people to live and work," he tells monocle, sitting behind the desk of his high-ceilinged third-floor office at 80 Broad Street. "A physically beautiful, diverse, energetic place with a lively downtown and diverse cultural activities."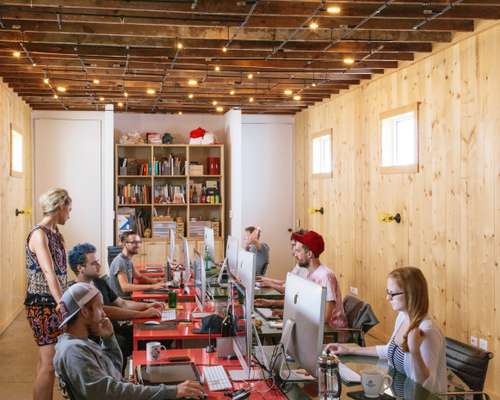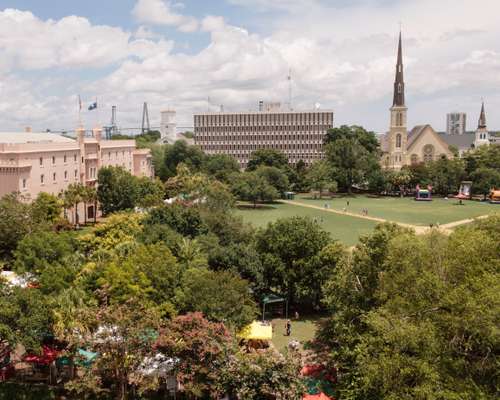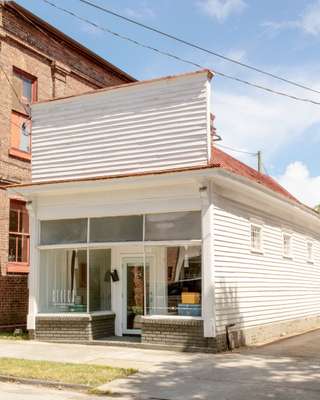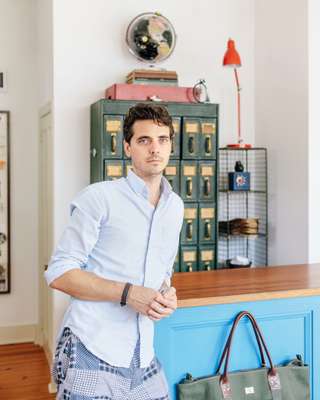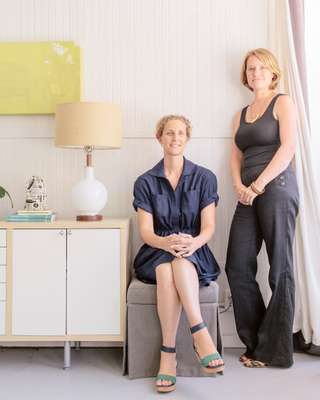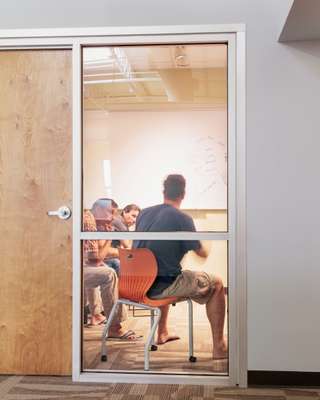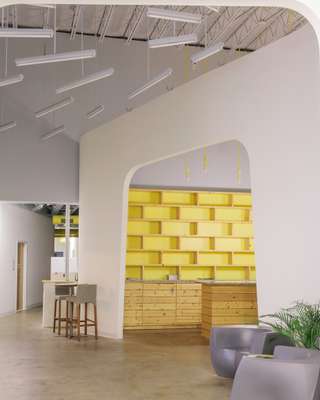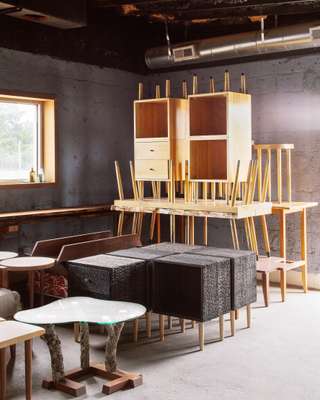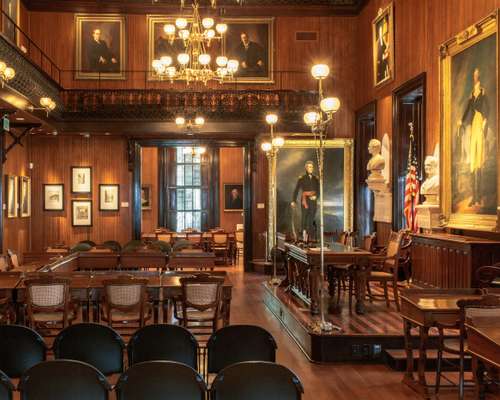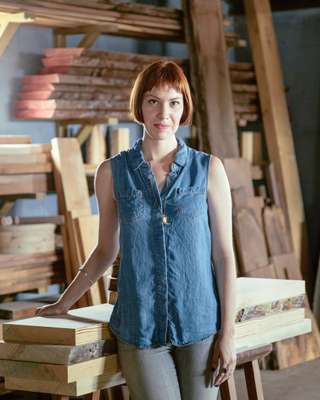 It's not uncommon to hear locals criticise Riley for issues ranging from his obsessive commitment to historic preservation (try painting your shutters the wrong colour) or the simple fact that he's been mayor for nearly 40 years. But there's plenty of reason he's likely to be re-elected for an 11th term and it has much to do with the environment he's helped create in Charleston. This part of his strategy – building a better city through rigorous preservation and wise civic investment – forms the basis upon which so many young professionals have chosen to locate in Charleston. In a poplin suit and tortoise-shell glasses, Riley recalls his own upbringing in Charleston, noting how many of his peers left the city for opportunities in places such as New York. "What's happened in the restoration of Charleston is that people don't want to leave now," he says. "I think the older families recognise the value of their children and grandchildren being able to get a good job here."
Perhaps the most striking example of the city's recent progress comes in the form of the Charleston Digital Corridor (cdc), a public-private initiative launched in 2001 to house early-stage tech firms in a pair of smartly re-purposed buildings. Overseen by Bangalore-born Ernest Andrade, who doubles as the city's director for business development, the cdc serves as the mother church for Charleston's emerging digital businesses. Software firms such as Blackbaud laid the groundwork for the city's knowledge-based economy and Google's $1.2bn (€909.4m) data centre in nearby Berkeley County has furthered Charleston's reputation as a tech hub, but it's the cdc that is likely to drive the next wave of innovation.
As Andrade drives monocle along a stretch of road previously dominated by car dealerships, he points out a series of unremarkable buildings awaiting transformation by new firms. "I always tell people: 'if you ask me where things are going to be five years out, you can't afford to be there,'" Andrade says, highlighting the area's bold growth prospects.
Walking the halls of the cdc's headquarters at Flagship Two, Andrade points out offices occupied by people who have come from places such as Austin, San Francisco and London. The organisation will soon break ground on a third facility, a two-phase project partly funded by the city that is expected to cost $10m (€7.6m). Much of the optimism surrounding the venture stems from the fact that local software firms such as People Matter and BoomTown got their start under the cdc and have each grown to employ staffs of more than 100. "The city has created an environment where creative people can thrive, and software people are creative people," says BoomTown's founder Grier Allen, "There's a natural connection between the software community and Charleston today."
Just a few miles away, historic districts such as Elliot-borough and Cannonborough have become home to the city's creative class. This bit of town, as one local tells it, has become "one part Mayberry, one part Brooklyn". Amid a charming mix of 18th and 19th century clapboard homes, Fuzzco, an award-winning design firm has set up in a modern structure on Spring Street. Founded by partners Josh Nissenboim and Helen Rice, natives of St Louis and Charleston respectively, the firm's clients range from Mario Testino to a local soda maker. The pair met as students at Minnesota's Macalester College but found Charleston an ideal hub to run their company. "It was a really good move for our business," says Nissenboim. "The emerging design community really helped us grow."
Here, seated at a table made by local craftsman Michael James Moran (one of Fuzzco's clients), Rice echoes Nissenboim's sentiment. "It's a great place to start your business," she says. "There's a big community of people who support small businesses and fewer distractions than in a bigger city, so you can really focus on the things you're interested in."
Back at City Hall, Mayor Riley is not inclined to take Charleston's recent successes for granted. He's quick to acknowledge the challenges that persist in the city but seems proud of the direction in which his town is headed. Whereas many US cities dole out fiscal incentives to attract new business, it seems Charleston has taken a relatively restrained position on the issue of corporate welfare. "We have a local development corporation to assist with financing when needed, but no portfolio of incentives," he says. "Really what we have which is of greatest value is the place itself."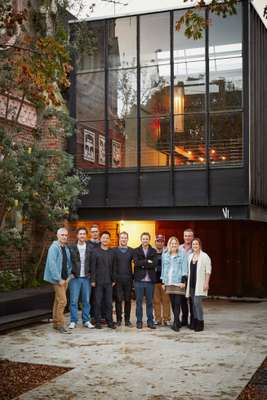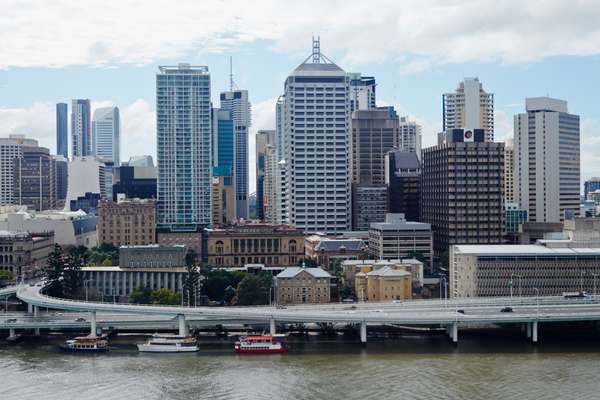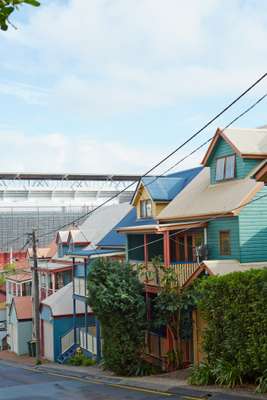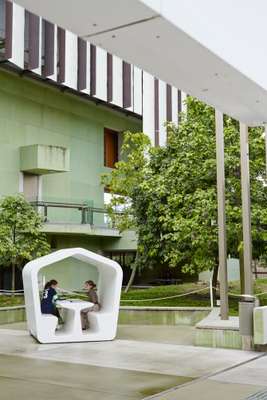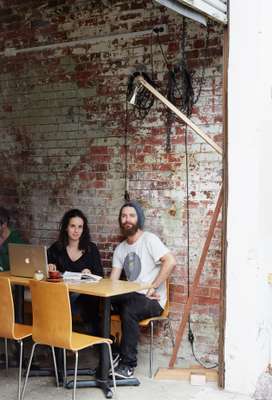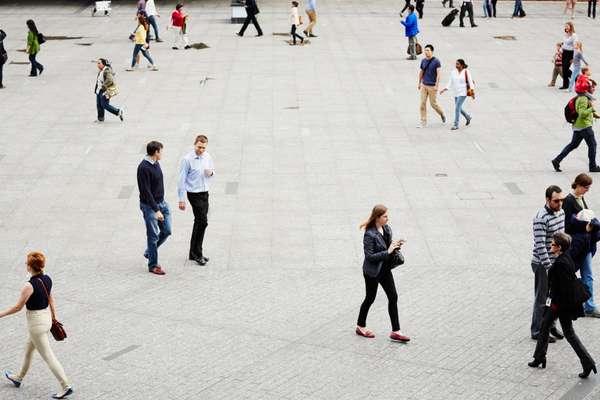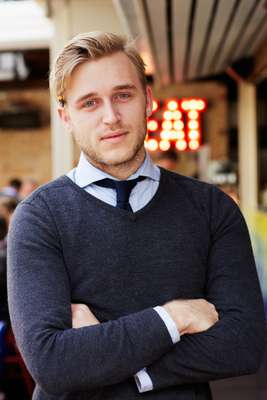 Ben Johnston, the shaggy-haired co-founder and director of Brisbane design studio Josephmark, has just rolled in from Los Angeles. He wanders around the electricity substation his company calls home, unperturbed by his overnight journey. It's been two years since the firm broke onto the world stage with a design for cult music website We Are Hunted and he is accustomed to red-eye. Yet he insists his hometown's remote location is a boon.
"Being isolated, you get this petri-dish effect where you're naïve to what's going on in the rest of the world, and where you start benchmarking things," he says. "It wasn't until we started working with North American companies that we realised the expectations we set for ourselves are very high on a global level."

Brisbane is Australia's third city – an upstart oasis in the midst of a conservative state. It's also one casting off a reputation as a brash backwater (BrisVegas, to some) and cultivating a new image. With proximity to Asia; LA just an overnight haul away; and the g20 summit coming to town next year, it's in prime position for growth.
"It's a fantastic place for startups," says Matt Ford, an American entrepreneur who arrived in Brisbane following 20 years with Atari and Microsoft. He's working on a mobile app as one of the 35 residents of River City Labs, a shared workspace in the inner city that opened last year. "It's just the right size; it's big enough so that there's a lot of interesting people to connect with but small enough that you feel like you can get across pretty much everybody that you want to meet."

Kieran O'Hea, the city's chief digital officer, arrived from Dublin a year ago with the challenge of developing an economically focused digital strategy for what he believes could be a startup city along the lines of Boulder, Colorado. The Brisbane City Council, which he describes as "uniquely unified", has bet its chips on a growth strategy centred on tech innovation. This started with the appointment of O'Hea in a position only New York has otherwise created.
As well as Josephmark, he points to other promising local outfits such as Halfbrick, whose game Fruit Ninja is the second-highest-selling paid iPhone app of all time. "Not being the primary city in a country can actually be an advantage in startup terms," he says. "These cities provide a fantastic environment, and Brisbane has that. It's a manageable size for a city. There's a growing buzz here, and there's good organic growth in the sector."

Brisbane's creative economy is also gaining traction. It has only been two years since Takeshi Takada and Colin Renshaw cofounded visual effects studio Alt.vfx, which has attracted global attention for work with Qantas, Pepsi and Diageo. Their nightclubbing deer, who put four to the floor for Australian beer Toohey's Nocturnal Migration campaign, scored them a Silver Lion at Cannes in 2012.
The Alt.vfx office is a dream workspace that could only exist in a climate like Brisbane's, a sprawling warren sandwiched between two former church buildings, with a meeting room that doubles as an atrium, an open-air kitchen, and rooftop desks for big project overflow. Swiss-born and Brisbane-raised Urs Furrer, one of Alt's 12 full-time staff, laughs as he talks about coming to work in shorts, t-shirts and a pair of flip-flops. "Sometimes the clients do as well," he says.

Brisbane's business tsars have another challenge to contend with: the city's mineral wealth. The region's mines have delivered an influx of moneyed residents in recent years and the city council and the state government is determined to build an economy on the kinds of innovation that will outlast coal and iron ore deposits. It recently completed $270m (€204.6m) ecosciences precinct housing for over 1,000 scientists designed to create a web of support industries around the mining sector.


When asked what Brisbane is doing to encourage growth at the startup level, O'Hea points to a visiting entrepreneurship programme, an education programme for schoolchildren called CoderDojo, and a Budding Entrepreneurs programme that plans to fund 50 new enterprises in the next five years.
"It's great to see that we might be able to facilitate entrepreneurs getting out to international startup events that they might not be able to go to," he says. "When businesses are two or three years up and running and they are looking to expand or diversify the business, the city will provide them with the right type of funding and exposure to help them do that."


Brisbane's civic identity is also shaping a unique entrepreneurial culture. Where an exodus of twenty-somethings to Sydney and Melbourne was once inevitable, more Brisbanites are now staying happily at home in subtropical comfort. From bespoke menswear outlets such as Andrew Byrne's Cloakroom and Pistols at Dawn, to bustling developments such as Winn Lane, home to energetic and microscopic outlets such as Atavist Books, the city has a new strut in retail.

"Brisbane is a pretty forgiving market and a great place to start a business," says Byrne, who points to Cloakroom's participation in heat, a Queensland government international marketing initiative, as a factor in its growth.
"People aren't quite so brand driven, they're always interested in something that's new. There isn't a cut-throat edge to the city, people aren't trying to get all their competitors out of business and own it themselves, it's more of that collaborative thing."


Matt Brady, the Brisbane mainstay behind menswear store Outpost, is excited by the changes. "We're finding our own feet with our taste," he says. "There are a lot of people who wear their own clothes to work, so for me that is an opportunity to sell locally."


Dahlia Ishak moved to Brisbane from Canada five years ago to study and then teach design. Her love of Australian coffee shop culture and craft led her to open The Rabbit Hole, a combined café and co-working space. It has become a hub for the design and creative communities. "Just through opening the doors, we discovered that there are so many people in Brisbane doing incredible things really successfully," Dahlia says. "There are businesses around town started by 20-year-olds that are flourishing."


Josephmark's creative director Jessica Huddart explains why the firm's international trajectory will never see them leave their hometown behind. They have invested in a small bar in the city's West End, and she curates an ongoing series of collaborations between local creatives that exhibit at the city's Powerhouse Museum. " We're a very community-minded company," she says. "Just because I've spent more time in the States than I have in Australia over the past two years that doesn't mean I don't feel a part of the Brisbane community."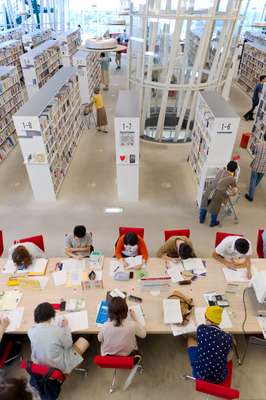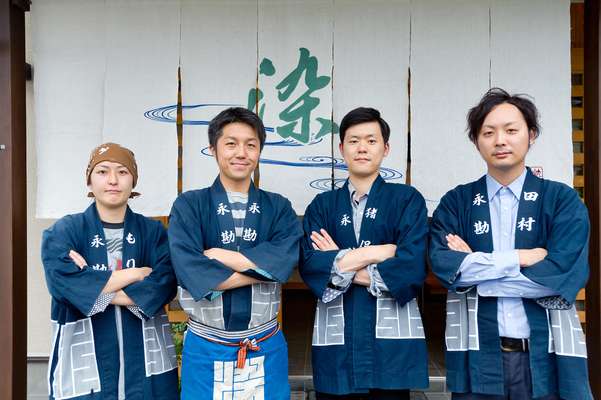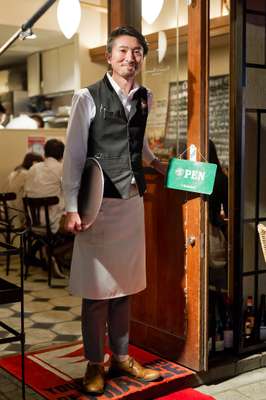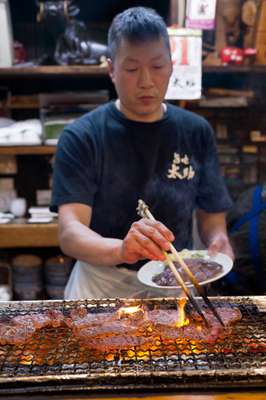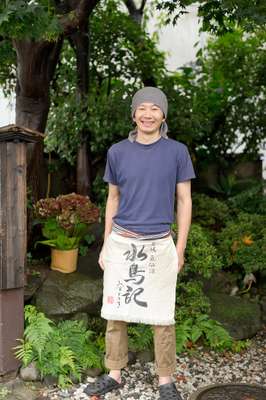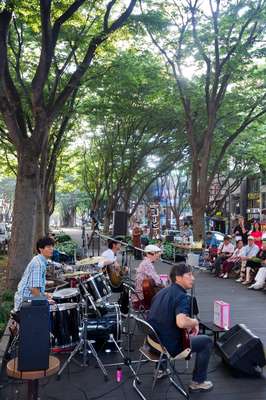 Sitting on the terrace of Café Mozart overlooking a leafy portion of the Hirose River, surrounded by vintage furniture and students deep in conversation, it would be easy to forget that just two-and-a-half years ago Sendai was the city closest to Japan's worst natural disaster on record: a magnitude nine earthquake followed by a tsunami that tore into the north-eastern coast.
The tsunami rolled inland for kilometres, inundating the city's agricultural plain, its airport and everything else in its path. Yet here we are today in a city that appears to be experiencing something of a boom. Cranes loom on the landscape and public funds are swollen with money for reconstruction projects. Far from being defined by the catastrophe, Sendai has seized on what happened as an opportunity to reinvigorate its economy.
"We noticed a rise in entrepreneurship after the earthquake," says Yuri Nakanishi, a city official in charge of promoting creative industries, a sector Sendai has long cultivated (in 2006 – the last time anyone bothered to check – Sendai was ranked the third most creative city in Japan). "Maybe people had been thinking about starting businesses for a while but surviving the earthquake seemed to give them the impetus."
Sendai has always had much to recommend it: a million citizens and a concentration of universities, giving it an unusually youthful atmosphere in a region stricken with depopulation and ageing communities. Sendai people also talk about the food, the greenery, the accessibility of nature and the number of cultural events, at facilities such as the impressive Toyo Ito-designed Sendai Mediateque, and the city's numerous music festivals. "The disaster is one story," says the architect Hitoshi Abe. "But we could also talk about the [compact] size of the city, the trees along Jozenji Street and the river running through the middle of the city. You can catch ayu [river fish] right in the centre of Sendai."
Abe splits his time between Los Angeles, where he is chair of ucla's school of Architecture and Urban Design, and Sendai, where he grew up and still runs a busy office. He was one of the founders of Archi-Aid, an organisation set up to connect architects with earthquake reconstruction efforts.
Abe meets monocle at his studio in Oroshimachi, a neighbourhood dominated by warehouses belonging to the city's wholesalers, a powerful group who bring in a combined annual income of ¥600bn (€4.5bn). The district is being regenerated, with Abe as a planning adviser. "Instead of designing new buildings, the idea was to inject seeds of activity and renovate the existing resources," he says. One floor of the Sendai Oroshisho Centre, the headquarters for the wholesalers' co-operative, has been turned into a shared office space for young creatives, called Trunk. Nearly 50 small one- and two-person businesses are charged a modest rent in return for working with the co-operative's members on anything from websites to interiors.
The tenants include writers, graphic designers and even a composer. One firm, Zerok, makes 3d figures from cartoon characters, working them up on a computer and making them, mostly by hand, at a workshop outside the city. "We're the only company doing what we're doing," says Junya Chiga, as he shows a picture of a life-sized anime figure they created for Louis Vuitton.
Trunk is an unusual collaboration between design and business but one that both sides welcome. "Our work often has us inside looking at a computer screen," says web designer Yu Sato. "We really appreciate having other people around." There is a music studio in the basement, a Noh theatre in another building, and a theatre workshop space in another. To lighten the industrial feel of the area, the city has changed planning regulations to allow residential buildings along the main street.
Sendai isn't dominated by any single sector; its industries include brewing, oil refining and IT. It is also a centre for traditional crafts of which kokeshi dolls and wooden tansu chests are among the best known. Sendai already had a financial incentive scheme to encourage companies to open or expand manufacturing and r&d facilities in the city. Since the earthquake the city has redoubled its efforts, offering seminars, workshops and practical advice to dozens of new and established businesses. "The regional economy was seriously damaged by the earthquake," says Yuri Nakanishi. "The city is doing its bit to support local businesses by expanding their market, strengthening their competitiveness and encouraging entrepreneurship."
Under the umbrella title of Tohoku Recovery Business Creation Square, Sendai city is running several support schemes: one offering expertise in marketing and branding, another providing business advice and seminars for startups, and another called Akindo, which pairs companies with design professionals. The central government has also pitched in, increasing its Job Creation Fund for Sendai from ¥1.26bn (€9.5m) in 2010 to ¥3.4bn (€25.8m) this year. One participant in Akindo is Nagakansome, a 125-year-old family-run textile printing business. "When it comes to printing we know what we're doing," says Masaki Nagano, the grandson of the company founder. "But we needed some help to improve the level of design, particularly when we looked at what people are doing in Tokyo and Kyoto."
The advice provided by the city sharpened Nagano's focus. There are dozens of other examples of small businesses that are being nurtured by the city's support. Take the case of Mamebou, a four-year-old coffee roasting business that recently benefited from a city-funded redesign of its packaging. "The designer worked really hard," says Masae Aoki, who works out of a faux half-timbered building close to Tohoku University. "We had five or six meetings and he always tried to take my point of view on board." The whole process took six months, which would have been prohibitively expensive for a small company.
It certainly feels like things are happening in the city: an east-west subway line is due to be completed in 2015; the new Super Komachi bullet train, launched this March, now links Sendai to Tokyo in just over 90 minutes; Tohoku University is building a new 82 hectare campus that will include a science park designed to attract high-tech businesses and research institutions. The airport has been rebuilt and now connects the city to all over the country as well as Guam, Honolulu and Seoul.
The physical restoration of the city might not be complete, but there is a sense of optimism. "I feel the possibilities," says Hitoshi Abe. "I like being here and I really feel a connection." And has he ever considered relocating his office to a bigger city? "Of course not," he says, with mock indignation. "Never."