Food / Global
Food
Briefing
Our tasty round-up includes tomatoes from the Isle of Wight and a café in Bangkok
Star dish
Mar y montaña, Hostal Sa Rascassa
Begur, Spain
Catalonian dish mar y montaña (meaning sea and mountain) mixes meat with seafood. Nestled in the idyllic seaside town of Begur, the restaurant at hotel Hostal Sa Rascassa serves a traditional version made with chicken, lobster, clams and mussels. The meat and seafood is stewed in sofregit – onions, peppers and tomatoes – then simmered with fish stock. It is finished off with picada, a mixture of nuts, fried bread, dark chocolate, garlic and herbs that adds further flavour and thickens the sauce.
hostalsarascassa.com
---
Two tipples in one, coffee beer is a collaboration between northern Japan's Anchor Coffee, sake and beer brewery Sekinoichi and design firm Nendo. Adding coffee beans to beer during the brewing process enriches its flavour – and this drink has the added benefit of raising funds for 2011 tsunami victims.
nendo.jp
---
Rocket Coffee Bar is, refreshingly, located at street level rather than in a mall. The owners – brothers Ben-David and Dannie Sorum, Thomas Anostam and Jared O'Brien — serve smoothies, salads, sandwiches, pastries, wine and cocktails.
rocketcoffeebar.com
Top three dishes:
Rocket's Benedict
Sourdough bread with chorizo, dressed salad, sous-vide eggs and hollandaise sauce
Beetroot salad
Pickled beetroot, goat's cheese, rocket, oranges and vinaigrette
Green smoothie
Spinach, spirulina, coconut, mango, pineapple, chia seeds
---
La Chocolaterie de Jacques Genin
Paris
From a tiny workshop on the outskirts of Paris, chocolatier Jacques Genin quickly developed a reputation supplying the country's Michelin-starred restaurants and top hotels with his master creations. Five years ago he expanded by setting up shop in a stately 17th-century building in Le Marais and now sells pastries, pâtes de fruits, butter caramels and exquisite chocolates to the public. In a constant flurry of activity, fresh desserts are made on the store's top floor to be taken home or savoured in the cosy tea room.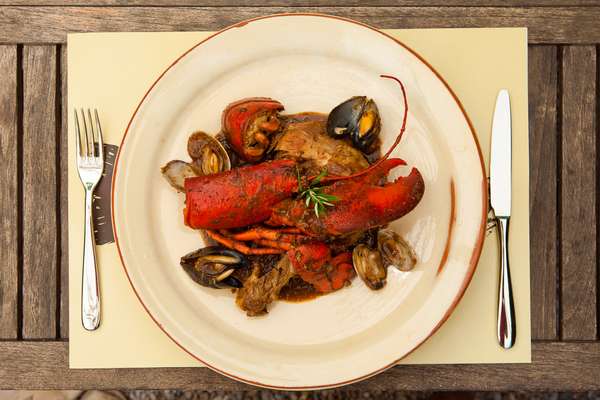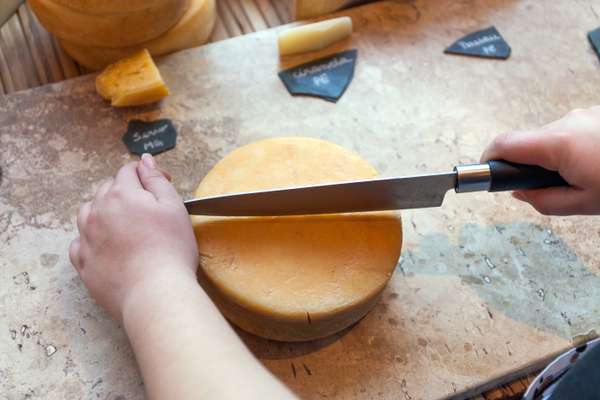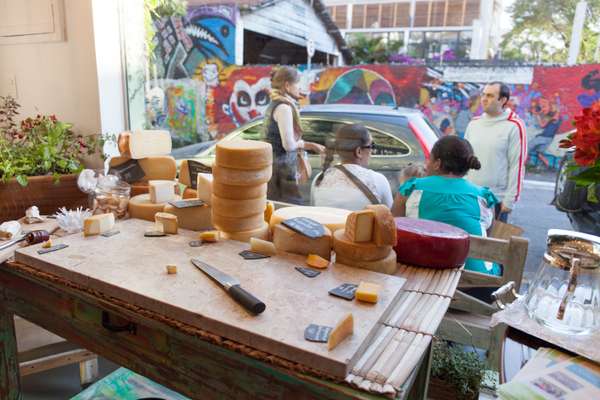 "Our team of 25 works with ingredients sourced from all around the world, from pistachios gathered at the foot of Mount Etna to Caribbean cocoa beans," says Genin. "Our emphasis lies in delicate, subtle flavour." In the next six months you can expect to see a Jacques Genin store open in Singapore where he is teaming up with Cynthia Chua, founder of Spa Esprit's Food Collective.
jacquesgenin.fr
---
Q&A
Bo Lindegaard
Co-founder, I'm a Kombo
Copenhagen
Lasse Askov and Bo Lindegaard make up Danish food-design duo I'm a Kombo. Together they have a restaurant called Congo in Copenhagen and run the Social Act, a series of pop-up restaurants.
How did you meet and what is your venture about?
We met in culinary school and have worked together since 2010, combining my focus on using food as an abstract art material and Lasse's skills as a chef. We initially started with pop-up restaurants and wanted to change people's expectations of what a restaurant is.
Tell us about some of your creations to date.
For the Moroso event in Milan's Salone this year we made three different coloured bowls out of edible starch and matching drinks. For example, the red bowl had dehydrated beetroot with parma ham to go with a neo-Nordic negroni, which was a classic negroni with beetroot juice. For the yellow bowl we made puffed pork rind with parmesan popcorn alongside homemade lemonade with limoncello.
How does the Social Act work?
It launched in 2012 and we do five events a year. The concept is based around words such as fun, form, function, interaction, innovation, trend, contrast and surprising. It is important to us that people are happy and relaxed at our events.
imakombo.com
---
My Olive Tree
Karpofora, Greece
This January, brothers Panayiotis and Yorgos Karelas launched My Olive Tree. They produce extra virgin olive oil made from the koroneiki olive variety that is grown in Karpofora in Messinia. "The combination of mountains, sea, sun and moisture in Messinia is what makes our olives so special," says Panayiotis. Harvesting between November and December means a grassy aroma and fruity flavour with a punch of peppery spiciness.
myolivetree.eu
---
Making fresh tofu is a skill as revered in Asia as top-class cheesemaking in Europe. As a result, even after 15 years of small-scale production, London-based tofu maker Neil McLennan (pictured) still feels he hasn't quite perfected his offering: a tofu that sits somewhere between the silky kinugoshi and the firm momen tofu. "It is interesting because you are always learning," says McLennan. "I keep my production small and work with only one apprentice as I want to be as involved as I can."
Two days a week, McLennan and his apprentice have cooking days where they produce up to 300kg of tofu from their unit in the Spitalfields district, using organic Chinese soya beans and a coagulant called nigari. His uncompromising standards and creamy slabs of tofu have found him a loyal customer base that includes top Japanese restaurants such as Soho's cult udon establishment Koya.
cleanbean.co.uk
---
With a lack of shops dedicated to selling national cheeses in Brazil, Fernando Oliveira and Fabio D'Aprile opened their own in the bohemian enclave of São Paulo's Vila Madalena this April. Their cheeses hail from small producers across Brazil, including the award-winning Serra da Canastra cheese made by Zé Mario.
Top three cheeses
Queijo Galego
This soft cheese from the northeastern city of Pombos has a very mild taste.
Araxá
Made in Campos Altos, Araxá has a buttery flavour.
Queijo Castanho
Intense flavour with notes of chestnut.
---
Profile
The Tomato Stall
Isle of Wight, UK
Although the best tomatoes have traditionally been associated with Italy, that's set to change with The Tomato Stall. Its wares have caught the attention of farmers' markets in Tokyo and top chefs in London, including Mark Hix.
"We have over 26 hectares of glass houses in the middle of the Isle of Wight," says director Paul Thomas. "As we are surrounded by water, the reflection from the sun onto the water provides stronger daylight and means the tomatoes have more sugar." Over 200 varieties are grown each year, including coeur du boeuf, green tiger and red zebra, the latter a thick-skinned variety perfect for roasting. Customers also queue at farmers' markets across the UK to get their hands on the firm's delicious chutneys and relishes.
thetomatostall.co.uk
Say cheese!
A slice of Brazil
Bullish performer
Mozzarella is the most common cheese sold in Brazil, taking up 30 per cent of the market.
Ripening industry
It's predicted that in 2013, the production of cheese in Brazil will exceed one million tonnes – a record.
Whey to go
On average, Brazilians each eat 4kg of cheese a year, a figure that increases annually.
On the rise
Brazilian snack pão de queijo – cheese bread – is an increasingly profitable export.