September selection / Global
Inventory No. 66
Eye-catching crockery and gadgets for the oenophile to help you wine and dine are just some of our specially chosen products this month.
Sandra Haischberger opened her store and workshop Feinedinge in Vienna in 2008 after she was discovered in Blickfang, an annual event in Zürich promoting the work of young designers. Literally meaning "fine things" in German, the ceramics brand employs just five staff. The Alice tea set is available in seven different colours and made from Limoges porcelain from France.
feinedinge.at
---
2.
Owen & Stork
Shaving brush
Atelier Owen & Stork pioneers the small-scale production of US-made products from its base in Portland, Oregon. "I was influenced by growing up in a family of craftsmen," says founder Nicholas Wilson. This hand-polished aluminum shaving brush is tipped with water-retentive badger hair that exfoliates the skin for a close shave.
owenstork.com
---
From the land of fire and ice, Reyka Vodka has established itself as a staple in upscale watering holes the world over. The distillery, in the hamlet of Borgarnes, Iceland, fully embraces its remote surroundings, where volcanic rocks are used as filters, a local spring tapped for its pristine water and, to power it all, the geothermal heat beneath the ground.
reyka.com
---
Founded by Shinichiro Nakahara, Chigo makes playful, inspiring design pieces especially for children. The brand's original line offers a made-in-Japan toy collection including these solid maple plates. Each piece is hand-lacquered by artisans in Hiroshima. Also on offer is a wooden tableware set for kids in natural beech.
chigo.co.jp
---
Portland-based graphic designer Matt Pierce started Wood & Faulk in 2010 as "a blog about [his] DIY projects" but quickly realised he was on to something. Now a budding brand in its own right, the site includes a gorgeous selection of classically made leather accessories from belts to wallets and bags. We took a shine to his flagship tripod campstool made in the US from ash and English bridle leather from the Wickett and Craig tannery in Pennsylvania.
woodandfaulk.com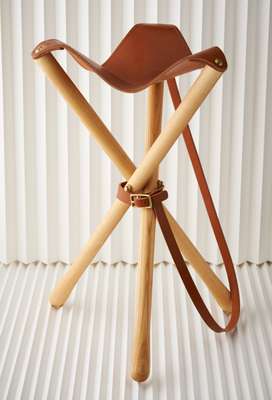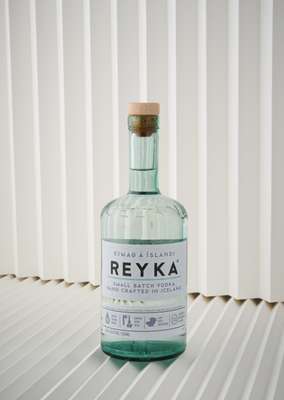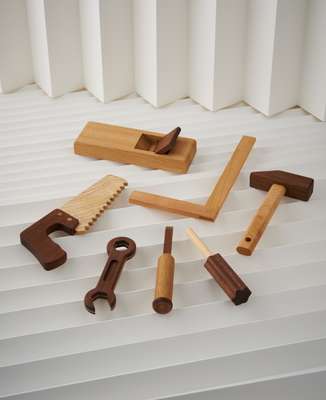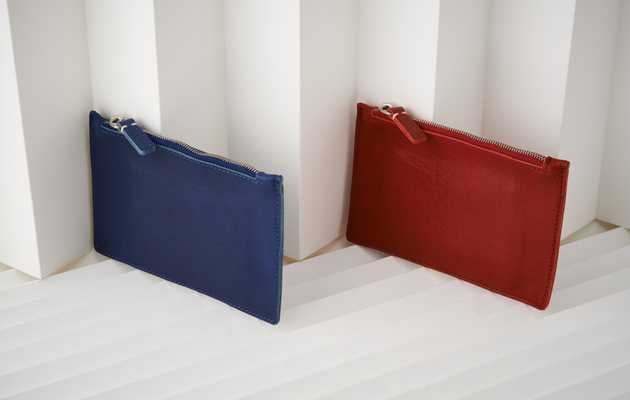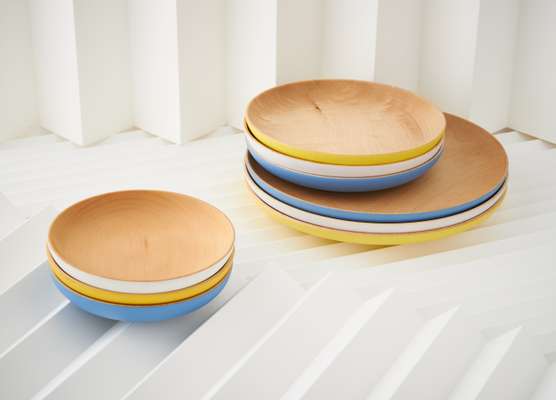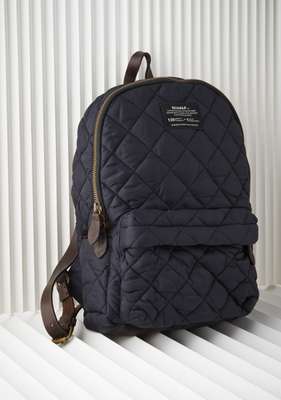 ---
6.
L'Atelier du Vin
Wine kit
Family-run wine specialist L'Atelier du Vin works with vintners to gather expertise on everything from winemaking to cellar storage – and in this case, serving the perfect glass. The oak and leather Oenobox Collector houses L'Atelier's most iconic inventions: the Chic Monsieur cork opener and foil cutter for effortless cork removal, the Gard'vin to prevent wine oxidation, a curved pourer, and the Modèle 54, a universal metal cork, keeping the aromas and bubbles of bottles tucked away for future use.
atelierduvin.com
---
Developed by Adam Baker and his wife Karen after the British couple visited the fishing village of Agua Amarga in southern Spain, ¡Cho! is a refreshing gazpacho recipe perfected by Michelin-star winning chef Alejandro Sanchez. The savoury blend is made in the Alpujarra Mountains of Andalucía using spring water from the peaks of Granada and vegetables from its foothills.
chogazpacho.com
---
Inspired by his father's olfactory obsession, Saudi-native Basel Binjabr founded Thameen last year. Released this September, the initial five unisex fragrances blend specially sourced ingredients including Turkish rose, Lebanese cedar and oud from southern India.
selfridges.com
---
The work of London-based industrial designer Jim Rokos, the hand-blown Gauge vase is made without moulds in limited runs of 30 by specialist glassworkers in Kent, England. The water level within the vase dictates its stability and its playful tilt is a physical reminder that your flower needs feeding.
rokos.co.uk
---
Miami-based brand Del Toro is still making strides in the footwear industry. Co-founded by Turin-born Matthew Chevallard in 2005, Del Toro's collection ranges from sneakers to espadrilles – all handmade on Italy's Adriatic coast. The Alto Chukka in red suede sums up the combination of Italian craftsmanship and sun-drenched Floridian charm.
deltoroshoes.com
---
11.
Sung Jang Laboratory
Tea cup
Hand-produced by specialist ceramicist Mr Son, the 02 Tea Cup has a rounded bottom and sits securely on a birch base. Manufactured in Icheon, South Korea, the cup has a limited run of 200.
sungjanglaboratory.com
---
By transforming used tyres, bottles and coffee grounds into high-end casualwear, Ecoalf is taking the adage "One man's trash is another man's treasure" to heart. The Madrid-based company appeals to eco-conscious consumers with its Oslo backpack fashioned from discarded fishing nets.
ecoalf.com
---
13.
Hario
Sommelier Coffee Syphon
With a head office in Tokyo and a plant in Koga, Ibaraki prefecture, Hario is renowned for its durable alternative coffee brewers. Its latest offering is an elegant syphon inspired by the shape of a wine decanter. Each piece is handcrafted and designed to remove even the finest of coffee particles.
hario.jp
---
14.
Sasaki Kogei
Wooden toys
Nestled in Japan's nature-rich Asahikawa city in Hokkaido, Sasaki Kogei is a sustainable wooden craft business. The furniture firm makes wooden toys including Chibikko Shokunin Set (a craftsman set for kids) inspired by a Japanese carpenter's tool kit.
sasaki-kogei.com
---
15.
Plus Minus Zero
Household goods
You feel at home with Tokyo-based Plus Minus Zero's stationery and tableware. Founded in 2003, its products are now distributed in Denmark, Sweden and the UK. This wiry kitchenware selection was designed by Naoto Fukasawa.
en.plusminuszero.jp
---
Detroit-based manufacturer Shinola made a splash earlier this year at the BaselWorld watch fair in Switzerland when it debuted a line of wristwatches. Its collection of "Made in the USA" goods now extends to leather goods – such as wallets – and stationery.
shinola.com