Global / Tehran
Monocle travel guide
Restaurant firm Monsoon Group is busy turning Iran's capital into a feast for the senses – with an emphasis on taste. Its latest effort is Divan, where creativity can be found on the menu and on the walls. Elsewhere, discover a Slow Food classic in Milan and a private island in the Maldives.
In the absence of bars and nightclubs in Iran's capital, restaurants are the country's most popular entertainment option and known moneymakers. Alas, for years "fine dining" amounted to little more than kebab joints with tablecloths. As a new government comes to power and the Islamic republic's tries to reconnect with the rest of the world, its food scene is expanding its horizons as well.
The Monsoon Group is Tehran's most innovative and successful restaurant firm and Divan is its brand new offering. The restaurant is also its most ambitious effort yet, part of a 16-year odyssey to start a local culinary movement.
Locals and foreigners can eat modern interpretations of classic Iranian dishes such as fesenjoon, a rich stew of duck bathed in pomegranate molasses and walnuts, as well as Persian takes on continental favourites, such as a heavenly pistachio crème brûlée. From sanctions that make sourcing many ingredients nearly impossible to Islamic restrictions on what can be served (no alcohol here), Divan thrives in a market rife with obstacles.
The eclectic menu coupled with one of Iran's finest collections of contemporary art – all commissioned by the Monsoon Group – results in a first-of-its-kind dining experience that is winning rave reviews. "We associate art with our restaurants and we look at cuisine as art too," says co-owner Farshad Mahoutforoush.
Next up for the group are plans to take Divan global, most likely to Dubai. "Expanding beyond Iran is the deepest dream for all of us," says Mahoutforoush. 
monsoon-group.ir
---
Iranian bites
Top Tehran restaurants
Monsoon Lounge
Tehran's best sushi. If the idea of raw fish in a landlocked capital seems overly adventurous, stick with the flavourful Thai curries. A favourite restaurant with diplomats.
3 Goldan Street
Privé
Monsoon Group's take on the French bistro opened in July and is already winning hearts with its steak frites and croque madame. Like Divan, Privé is home to a mesmerising collection of local art.
106 Fayezi
Terrace
This renovated house in the Fereshteh neighbourhood is the quintessential Tehran date spot. The outdoor terrace is open year round and offers a feeling of intimate seclusion in the middle of the manic capital. And it makes great burgers.
61e Maryam Street
---
Set in Vancouver's oak tree-lined residential Cambie area, the Mighty Oak is everything a neighbourhood grocery store should be. Run by Toronto native John McClelland and his wife Heidi, the space opened in late October off the back of the family home. The interior, sporting high-gloss black wood and a Carrera marble counter, is courtesy of John, a carpenter by trade. The tiny venue carries fresh produce and dairy straight from British Columbia and Mighty Oak-branded dry goods and pastries. Indulge in a cherry pie while sipping a freshly brewed machiatto – and don't leave without bagging some homemade Cheddar-and-chive scones for the road.
themightyoak.ca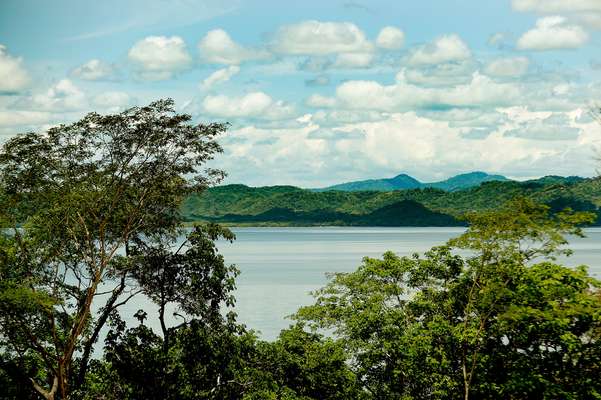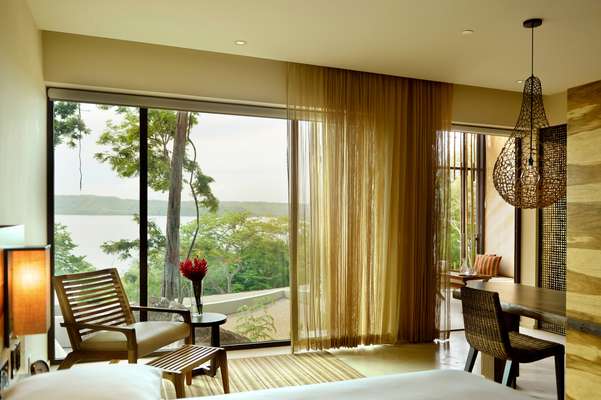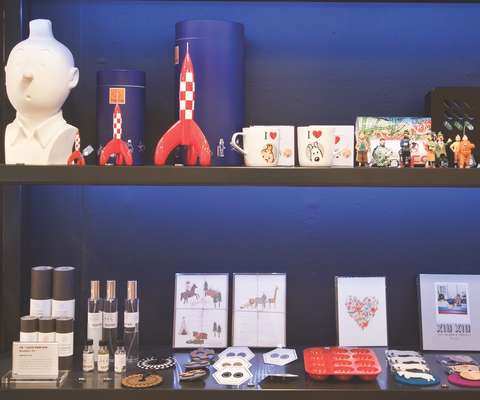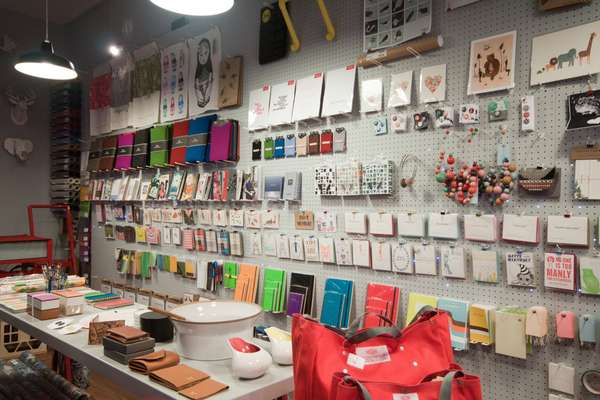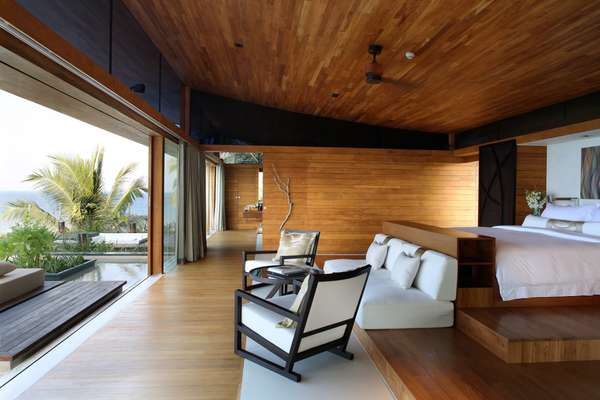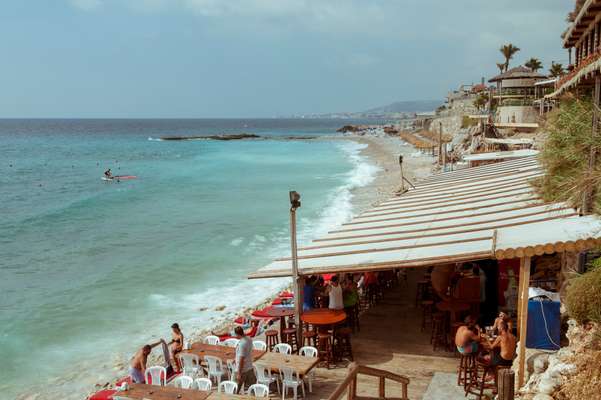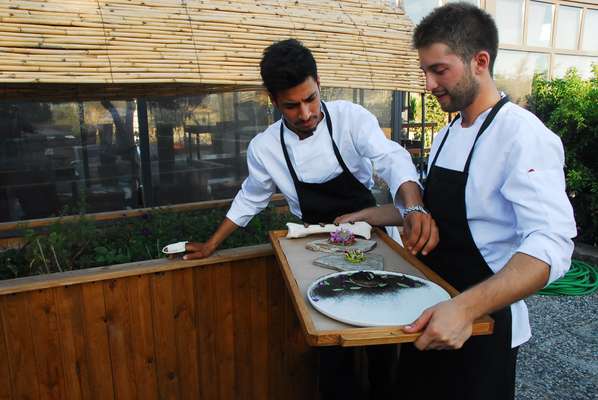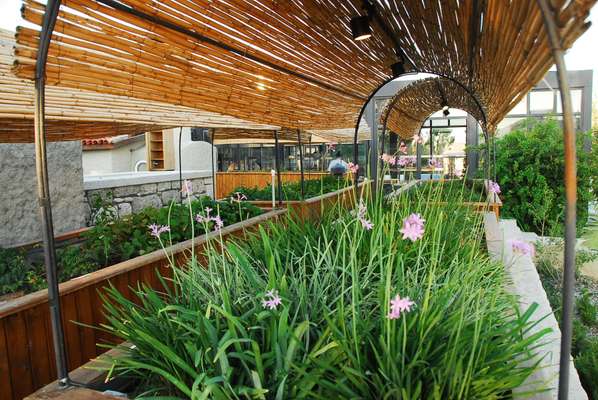 ---
Opening its doors this December, Andaz Papagayo is the Latin American debut of the Hyatt's innovative subsidiary brand. Drawing on domestic talent, the resort, which is nestled on the pristine Papagayo Peninsula on the northern coast of Costa Rica, is designed by local architect Ronald Zurcher. Guests have exclusive use of two private beaches, two swimming pools and nine spa treatment rooms. Each of the 153 guestrooms and 21 luxury suites have ocean views and are surrounded by the lush rainforest.
papagayo.andaz.hyatt.com
---
Book/Shop, a celebration of all things book related, is the latest exciting space dedicated to print and publishing to open in the Bay Area. Founded by Erik Heywood, Book/Shop began as an online operation in 2011, offering themed collections of rare books and ephemera.
In May 2013 it became a bricks-and-mortar store housed in a snug 84 sq m space in Oakland's Temescal Alley. Heywood also offers book-related products such as furnishings in the form of the SSB-1, a free-standing wooden book shelf inspired by iconic Swedish designer Bruno Mathsson's Book Crib.
Most exciting and innovative is Book/Shop's custom reading-list service, which begins with a questionnaire reviewed by Heywood himself and results in a personalised list of 10 compelling and unusual recommendations.
book---shop.com
---
Monterrey-based design company Savvy Studio transformed a former 20th-century butcher shop in Berlin's Mitte district into Mercado San Cosme. Inspired by traditional markets in their home country, Savvy created a space that caters to those hungry for tacos and culture alike. Besides serving Mexican food, San Cosme also has a mezcal tasting room and a retail space selling products from fellow countrymen, including Casa Bosques chocolates, cooking items by Muux and bags by fashion brand Maka. The diner also doubles as a gallery, hosting pop-up exhibitions.
mercadosancosme.com
---
Spread across an acre and offering a 360-degree view of Cesme, Alancha is chef Kemal Demirasal's second restaurant in the region. The 20-strong kitchen team, co-lead by former Noma employee Murat Deniz Temel, meet and greet patrons and give them a tour of the kitchen. The 12-table restaurant offers a 24-course tasting menu focusing on Aegean delicacies, seasoned with herbs from the restaurant's garden. "The first half of the menu is enjoyed with your hands to give it a more natural feeling," says Demirasal. "Among our signature dishes is pine tree ice cream sourced from the forest behind the restaurant."
alancha.com
---
The Paris Liquor Store
Paris
Admen Thomas Barclay and Christophe Pilate – copywriter and art director for Havas Worldwide respectively – were so tired of Parisian alcohol shops that only had a small shelf for spirits that they decided to open The Paris Liquor Store in the Opéra district. It now stocks rare liquors such as Hennessy by Futura and Crystal Head vodka but getting the project going wasn't easy. After unsuccessfully applying to six banks for a loan, a stroke of luck came from a bank just across the road. "We're certainly not their biggest investment but they get us," says Barclay. "Plus, they're regular customers."
theparisliquorstore.com
---
Jayden Weston and Jess Williams started out selling felt laptop cases at craft markets around Western Australia. When they grew their business into B&M, one of Fremantle's best design stores, they sought out baker's twine with which to bind their wares; unable to source any, they started manufacturing their own. "When we began three years ago I could find the odd red-and-white twine but no other interesting colours," says Weston. B&M now ships thread to businesses and string lovers around Australia. Its 100-metre-long spools come in 11 colours and are made of pure cotton.
bandmtwine.com.au
---
For those travelling long haul in Cathay Pacific first class, trips just got a lot more comfortable. Made from 100 per cent organic cotton and featuring a smart collar that can be worn either in traditional Mandarin style or folded down for a pyjama feel, the cabin's new sleep suit has been designed by Hong Kong shirt specialist Pye. "We are a single-product company," says Dee Poon, Pye's managing director. "We are not trying to reinvent anything. We simply took a step back and looked at what the person wearing this would actually want." With matching slippers, an eye mask and a smart tote to carry the suit home in, we think these will become everyone's favourite new PJs.
cathaypacific.com
---
Located across the street from Manhattan's elevated railway-turned-public park that inspired its name, the High Line Hotel has 56 rooms and four suites housed on the campus of a still-functioning theological seminary founded in 1825. In the lobby, an Intelligentsia coffee bar anchors the space by day; at night, champagne cocktails served in the hotel's Parisian-style courtyard café. Upstairs, former student living quarters are now home to handwoven Persian sarouk rugs, decorative coal fireplaces and Stickley wicker headboards. Tivoli radios from Boston on the nightstand ought to satisfy 21st-century needs.
thehighlinehotel.com
---
One Leicester Street
London
Soho boutique hotel and restaurant One Leicester Street boasts 15 rooms and a large top-floor suite with a well-appointed living space. The modern interiors courtesy of Apfel and Universal Design Studio also house a young cooking team headed by chef patron Tom Harris (pictured). The produce-led menu is part of an unchanged formula that saw Harris, who spent five years at Japanese-Peruvian restaurant Nobu and two years at Fergus Henderson's St John diner, garner a Michelin star last year. "There's a lightness from my Japanese experience but it's very much an English menu," he says.
oneleicesterstreet.com
---
Coco Privé Kuda Hithi is a 1.4-hectare island in the Maldives' North Atoll with six houses designed by Guz Architects. All are crafted in teak, smoothed white cement, pelment windows and floor-to-ceiling doors. Toiletries from Acqua di Parma fill roomy bathrooms fitted with Fantini Ala and Acquapura showers. Although the island is 30km from Malé International Airport, a speedboat takes you there in a blink. Alternatively you could transfer by seaplane or a Sultan of the Seas private superyacht, all organised by the island's concierge.
cocoprive.com
---
Pierre and Friends
Batroun, Lebanon
Beirutees in search of a good tipple make the trek to the city's outskirts to visit Batroun cocktail bar Pierre and Friends. "It's more than a beach bar," says bartender Ramy Abi Nader (pictured). "Customers know each other and we know their tastes – I create cocktails that match the feel of each particular moment." Starting with fresh fruit drinks for early beachers and moving on to local arak topped with mint leaves for those who lunch on the grilled fish of the day, Ramy intensifies beverages as the sun sets and Pierre and Friends transforms into a beach party.
+ 961 3 352 930
---
The faithful renovation of this 1920s building laid a good foundation for this upbeat hotel. Just a few steps from Barcelona's Plaza Cataluña, its 92 rooms were finished by Catalan designer Lázaro Rosa-Violán. The rooftop terrace, called Visit Up, is where the real action is though, with an eclectic musical programme that brings in a diverse crowd. Fuelling proceedings is the tailored cocktail list by bartender Marc Gomá-Camps. In the warmer months, everything from Argentinean DJs to Californian acoustic folk outfits, and some of Barcelona's best underground talent, punch out the tunes.
hotelpulitzer.es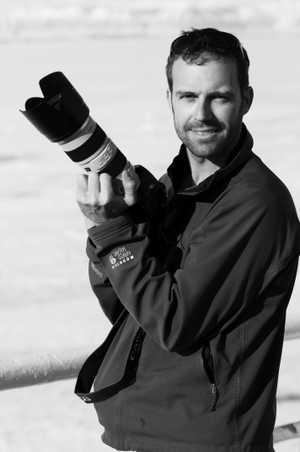 Q&A
Ian Kellett
Filmmaker, Marine Conservation Expeditions
Montana
Having worked for National Geographic and on the BBC's renowned nature programmes, filmmaker Ian Kellet decided to join forces with an international team of scientists, explorers and guides to offer select groups of travellers the possibility of partaking in conservation expeditions.
How did Marine Conservation Expeditions start?
I was approached many times by different people who knew what I did, all offering to help carry my equipment, clean my lenses or whatever it might be in exchange for joining my expeditions. Turns out that working with a team of professional explorers documenting marine life flowed with other people's visions of a good time.
Who have you got working alongside you?
The team consists of the likes of intrepid explorer and vice president of the Royal Geographic Society Paul Rose, Jacques Cousteau's conservationist granddaughter Alexandra and Michael Pitts, an Emmy award-winning cameraman.
What do people who sign up with you get to experience?
They are immersed in filmmaking workshops, learning about wildlife while shooting from helicopters or snorkelling with marine life. This is why we only accept four to six clients per expedition: that way we can be certain that everyone is actively engaged in the creative process of making these films.
marineconservationexpeditions.com