Golden girl / Global
Alison Goldfrapp
British singer and composer Alison Goldfrapp invites us into her east London home for a feast of fish, chips and sparkling English wine.
"I grew up in Alton [in Hampshire] and I guess I'm a bit of a country girl at heart. My dad was obsessed with the countryside as well. In fact, when there was a full moon the family would all have to get in the car and drive to the beach, about an hour away, rain or shine. And he'd insist we'd have to be quiet – we weren't allowed to speak, just listen. He was really big on listening and I think that had a huge influence on me.
My dad was a very creative person. There were lots of art books everywhere, and he was always playing music – he took it very seriously. He'd make us listen to a piece of music and then we'd have to have a discussion about it. I think from a pretty early age I knew I wanted to have a career in music. I started singing professionally when I was 20, with a Belgian dance troupe. I did that for about two years, touring the Netherlands with that group, and I was introduced to a lot of music I didn't know – things like Yma Sumac or Steve Reich. People in Europe seemed so sophisticated: sitting in cafés, eating cakes. Nobody was doing that in London.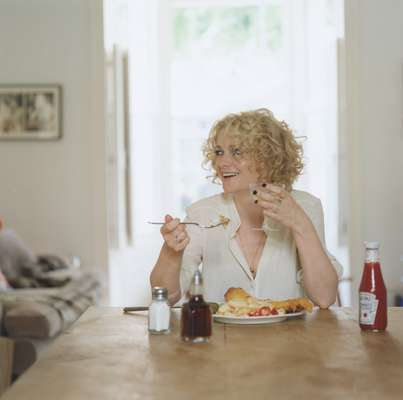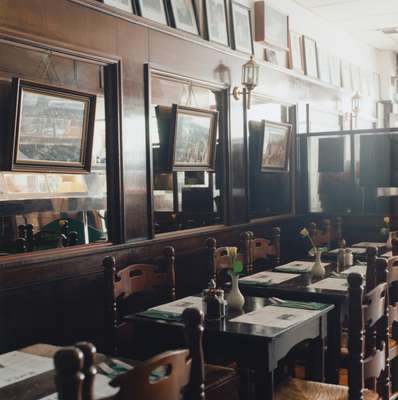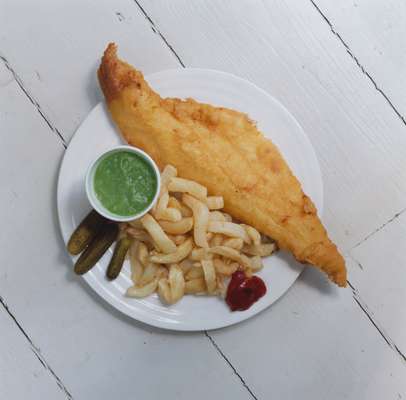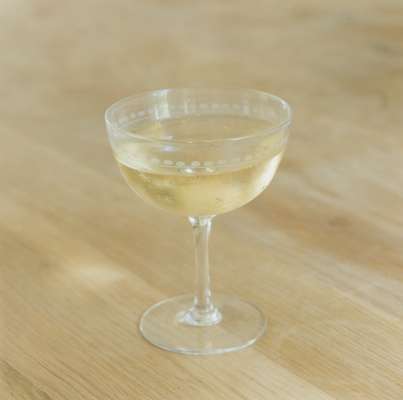 When I came back, I wasn't so sure about the music thing so I went to art school [at Middlesex University in London]. But eventually I met Will [Gregory, Goldfrapp collaborator]. We recorded some songs and sent them off to Mute Records and then [producer] Daniel Miller rang me – I nearly had a heart attack. Daniel Miller was king. We've recently re-signed with Mute.
I feel in a really great place at the moment. We've been so lucky to just be able to keep doing whatever we'd like to do, for better or worse. I think I'm always a bit amazed when I perform. I think, 'Oh, we're doing another one of these! Brilliant.' But it's the writing where you can really delve into being creative.
I write out in the countryside. I have a cottage near Bristol.I always crave isolation. I have this vision of me sitting on a roadside, with a brolly and a little table, in a bikini with everything hanging, seriously brown, selling pots of honey or something. It's a weird kind of freedom. Thinking about my last meal – the end of things – it's a bit abstract.
My mum's cooking, bless her, wasn't great. She came from the school of thought where you had a joint of meat and you made it last the whole week. So we'd start the week with steaks and on Fridays we'd always have gristles. I'm not a very good cook either, actually, but I do love food. So fish and chips. I see it as comfort food. I hardly ever eat it but I have fantasies about it: sitting on the beach, eating fish and chips. I always actually feel slightly ill afterwards – but I enjoy it at the time. I have memories of fish and chips from my childhood, or in the pub as a teenager. For my last meal I'd also have a nice glass of English champagne – I only just discovered this last week! It elevates it to a slightly more glamorous meal. It's a good combination.
To my last meal I'd invite my girlfriend, Lisa, Maus [our whippet] and all my friends. And we'd be dancing with everyone playing their instruments. That would be great. It would be here at home – even more comfort. But I don't think I could say goodbye. I'd be convinced we'd see each other again."
Alison Goldfrapp is the vocalist of British duo Goldfrapp, founded in 1999. Their six albums alternate between folk and electropop – the latest, Tales of Us, was released this year. The group has twice been nominated for Best Electronic/Dance Album at the Grammy Awards, in 2007 and 2010. Before forming Goldfrapp, Alison worked with British musicians Orbital and Tricky.
Toff's fish restaurant in Muswell Hill, London, was established in 1968 and taken over by George and Costas Georgiou in 1999. Toff's focuses on quality UK fish and impeccable service but Goldfrapp's meal is to go, at her home in east London.
toffsfish.co.uk
To eat:
A simple meal of fried haddock, chips, mushy peas and gherkins. Close at hand: plenty of tomato ketchup, vinegar (both in glass bottles, of course) and salt.
To drink:
Nyetimber Classic Cuvée. Nyetimber's wines are made from grapes grown in West Sussex and Hampshire – a region that has similar chalky soil to Champagne in France.
Q&A
Costas Georgiou
Co-owner of Toff's
London
The key to the perfect fried fish isn't only in the quality of its ingredients but also the technique. Georgiou shares some of his tips.
How do you fry the perfect fish?
Not too much batter and the oil should be at a high temperature: 160C to 170C. It means you need an oil that doesn't break when really hot. We use the best: a refined groundnut oil, which is fine for people with nut allergies because the proteins have been taken out.
Any special process?
How long you leave the fish in depends on its size. You just want it to be golden. Frying the chips in the same pan can help achieve that. Plus, if you're cooking a lot of fish, the chips can help to cool down the pan when it needs it.