Art Market / Global
Art Market
Briefing
Gallery and auction news, a photo sale in San Diego and a Q&A with the Saatchi Gallery's director.
Snap happy
San Diego — 
AUCTION
MOPA Photo Auction
San Diego 2 October
The Museum of Photographic Arts (MOPA) hands the auctioneer's gavel to Christie's Los Angeles president Andrea Fiuczynski to preside over its photo auction.
MOPA's executive director Deborah Klochko says the event is as much about promoting photography as it is about funding MOPA exhibitions and programmes. Contemporary works from more than 50 photographers will be showcased, including Steve McCurry, responsible for the iconic National Geographic "Afghan Girl" portrait. "We want to encourage newcomers to start their collections as well as cater to the more experienced and savvier collectors," says Klochko.
mopa.org/auction
The highlights:
"Boy in Mid-Flight" (pictured)
Steve McCurry, 2007
Chromogenic print
Estimate: $2,400 (€1,795)
to $3,600 (€2,690)
"Windex Scan 008"
Matthew Brandt, 2013
Chromogenic print with
Windex, watercolour and dirt
Estimate: $2,400 (€1,795)
to $3,600 (€2,690)
"Seabird Mimicry"
Tom Chambers, 2010
Pigment print
Estimate: $2,800 (€2,095)
to $4,200 (€3,140)
Artful bash
Lille — 
GALLERY
Lille's Tripostal is throwing a 25th birthday bash for one of France's leading contemporary galleries, Perrotin, helping the eponymous dealer cement the gallery as a French concern after recently expanding to New York and Hong Kong. Emmanuel Perrotin is typically un-artful of the show: "It's sad to have to organise your own birthday." The show will feature Maurizio Cattelan, Xavier Veilhan, Mariko Mori and Sophie Calle among dozens more.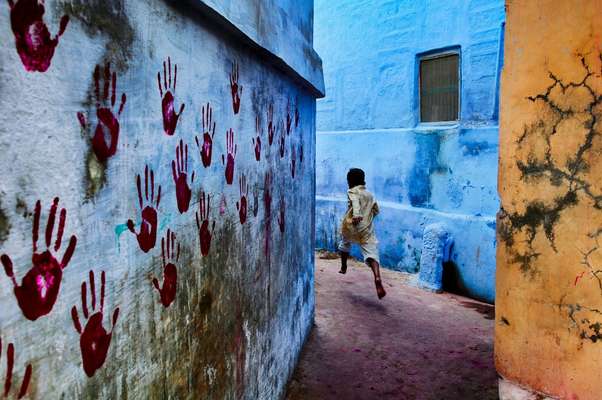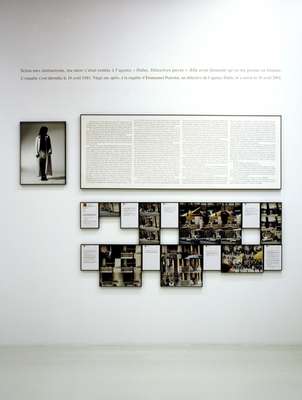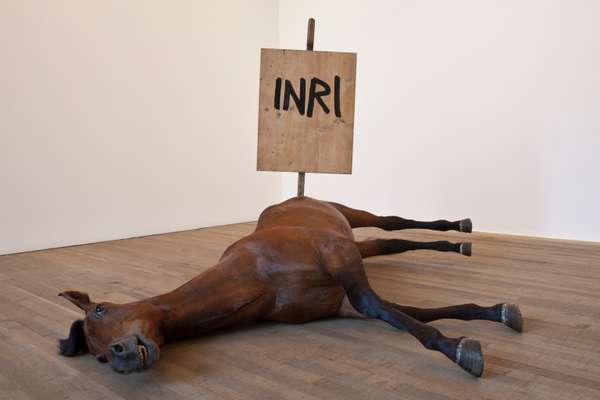 The retrospective will do no harm to Perrotin's reputation as a gallery and a major market force (they pack up their trunks for 12 international art fairs a year).
Perrotin is disarming when it comes to his profession's mix of the commercial with the curatorial; "There is undoubtedly a touch of pretension involved in doing a retrospective. But also a questioning of things."
Expo Tripostal, Lille, 11 October – 12 January 2014
---
Q&A
Philly Adams
Senior director, Saatchi Gallery
London
Philly Adams is senior director of the Saatchi Gallery, a private collection of contemporary art, open for free to the public. Thinking Big is a show that reflects the history of the Saatchi Gallery, ending in a sale of the works by Christie's.
What's the theme of the works on sale?
These works were selected as they best represent the history of the Saatchi Gallery. It also reflects the huge ambition and imagination of the artists.
How different is the discipline of selecting work for a sale than for curating a show?
When we select works for a show at the gallery we are presenting new and largely unknown artists. Our role is a unique one, providing a widely visited, large-scale museum environment for new art created around the world. The role is not to curate a historical collection but a living one, to constantly support and showcase emerging talent.
How tough was it to make the edit for the sale, to let go of pieces from the collection?
These are all seminal pieces. It's always sad to part with works that have had such an impact. While this makes parting with them harder, it's equally exciting to know they will continue to be enjoyed by new audiences and open space for exciting new things happening at the gallery.
In a gutsy move there are no reserves for this sale. Why?
We want to offer the greatest acquisition opportunity to other institutions, while supporting the continuing policy of free entrance and a free education programme here. The gallery wants to encourage these works to go into public collection so they can be enjoyed by an even wider public. The hope is that this auction will open a new dialogue between auction houses and various public and private bodies. Accessibility is key for the future.
saatchigallery.com
---
Exhibition:
12-18 October 2013
The Sorting Office,
21-31 New Oxford Street, London
Auction:
17 October 2013
Christie's London,
8 King Street, St James's, London