El Casco / Elgeta
Big Shot
El Casco in the Basque country is a Spanish success story. And despite the difficult economic conditions, it has had the firepower to survive.
"I bet you've never held a gun before," says Jon Solozabal as he hands over a .32-calibre 1925 revolver. They're not the typical words of your average stationery maker, but for Solozabal and his 93-year-old company, this weapon is more than just a piece of history – it's heritage.
The year was 1920, when two enterprising workers from a local firearms factory decided to branch out on their own. Juan Solozabal Mendive and Juan Olave Bilbao were hoping to establish a new, specialised arms producer in the Eibar valley, deep in the industrial heartland of Spain's Basque country. The pair's well-made pistols were successfully exported across continental Europe.
The steady acquisition of advanced machinery led them to broaden their horizons even further, making an arguably strange pivot into the manufacturing of desktop hardware and releasing the iconic m-5 stapler in 1932. The classic design is the centrepiece of the brand's luxury desktop accessory range even today. The collection now includes pencil sharpeners, lamps and smaller tools such as scissors and letter openers, all of which combine timeless design with sophisticated finishes, including an entire range that's plated in 23.4 karat gold.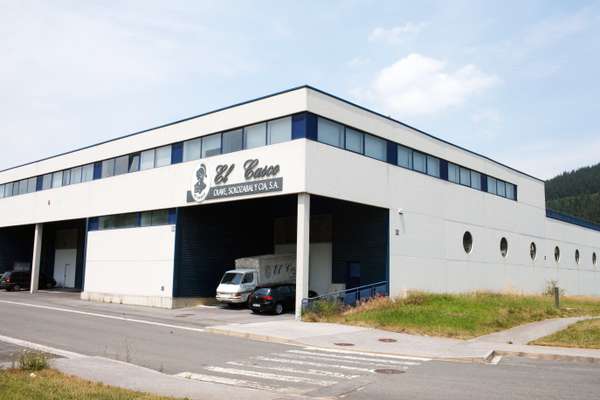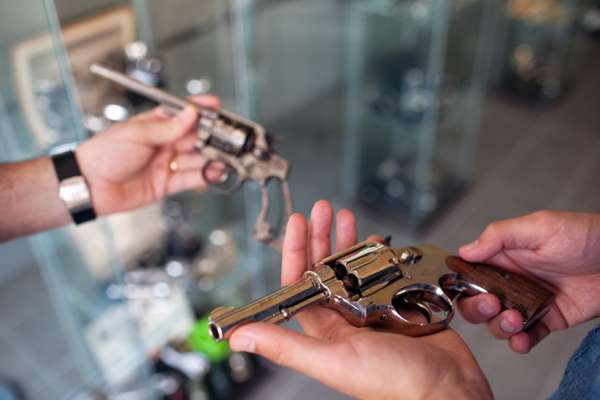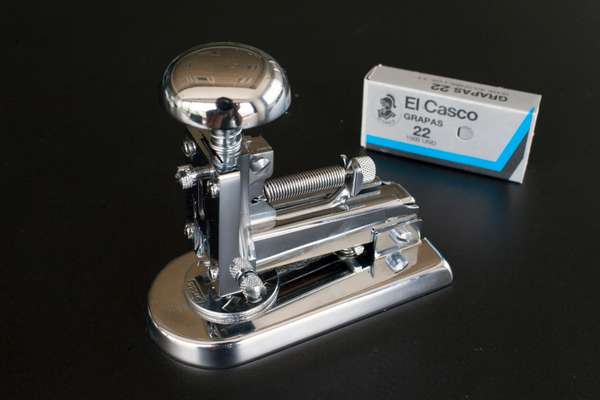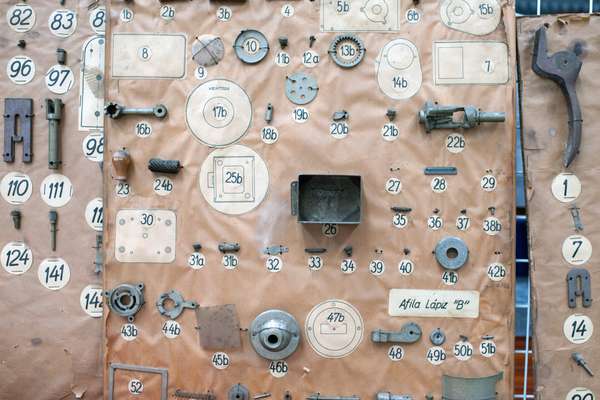 At first glance, the transition from armaments to office wares may seem odd but in a region ravaged by the horrors of battle during Spain's civil war, the company's long evolution has been shaped by local history and bolstered by the deeply industrious Basque spirit.
When the town of Eibar was completely flattened by heavy bombing in 1937, El Casco was forced to relocate. During subsequent years of war and dictatorship, the owners – perhaps a little war weary themselves – slowly refocused the company's direction. As the machinery was recalibrated, so too was the company's providence. When the Franco-era trade barriers fell in the 1970s, El Casco's legion of industrial drills, augers, presses and electroplating baths were well positioned, swiftly cementing the brand as a leading international force.
Today, the original founder's grandson, Jon Solozabal, is at the helm, carrying on the family legacy with renewed determination at the new factory in the neighbouring town of Elgeta. "My grandfather was a gunsmith, my father an engineer and I'm an economist," he tells monocle while walking across the factory floor. "Industry is something that is in my blood."
He passes a series of boxes marked for Astana, Baku, Taipei and Melbourne, all neatly stacked on pallets, their contents destined for the desktops of business leaders and government figures across the globe. "Our customers demand perfection and the only way to ensure luxury is to uphold luxury," says Solozabal. It's a high standard that is evident from start to finish along the production line and, while the heavy machinery clearly dominates the 5,000 sq m space, the meticulous workers are the real protagonists.
It hasn't been all smooth sailing for the company, though. "When I started here I was 16 and there were 210 workers," José Romero recalls. The move away from mass production towards a more considered luxury market has meant that 46 years later there are only 24 workers, many of whom perform multiple functions following individual items along the entire production line.
"I know all of my workers and their families," says Solozabal, after a brief consultation with employee Francisco Luengo, who is using a precision drill to pierce a steel stapler base. Many of his staff members have been here all their working lives. Today, the average age is 57 and there is understandable concern about the prospect of generational change within the company. Spanish manufacturing has suffered a dual blow over the past two decades; many in the industrial sector were drawn to the quick money promised by the property boom, only to see their hopes dashed on both fronts when the bubble burst, while a generation of better-educated young Spaniards are no longer interested in the labour-intensive posts of old.
Much of the gold-plated parts are stored in 55-year-old pine drawers and crates, each carefully audited and overseen by Mariano Ibañez, head of production control. The enduring sophistication of gold has undoubtedly enhanced the El Casco brand but Solozabal admits it's not the easiest material to work with. Its price has surged in recent years. From a starting point of $847/oz in 2008 it climbed to $1,791/oz in 2012. Today it is hovering around the $1,300/oz mark, and the company has been forced to adjust prices to reflect fluctuating markets.
It's a complicated process fraught with external variables, but Solozabal – like the two generations who came before him – is keen to emphasise El Casco's resilience. His is a near-century-old story of a family that persevered and, in the face of ever-changing and challenging circumstances, ultimately proved their pens to be mightier than their swords.
el-casco.es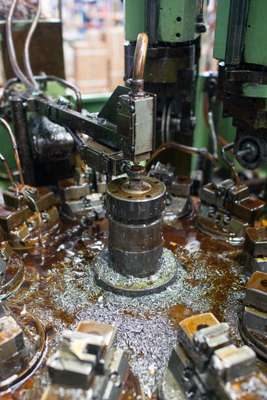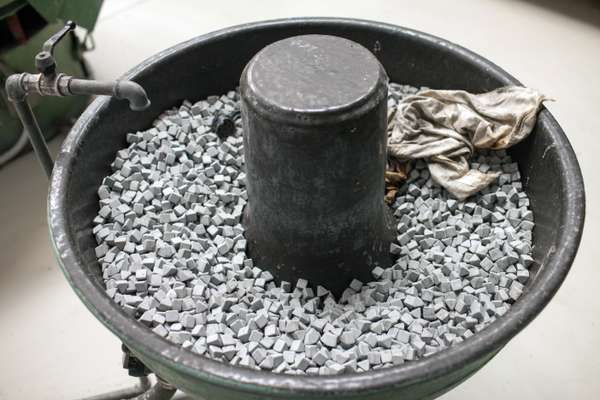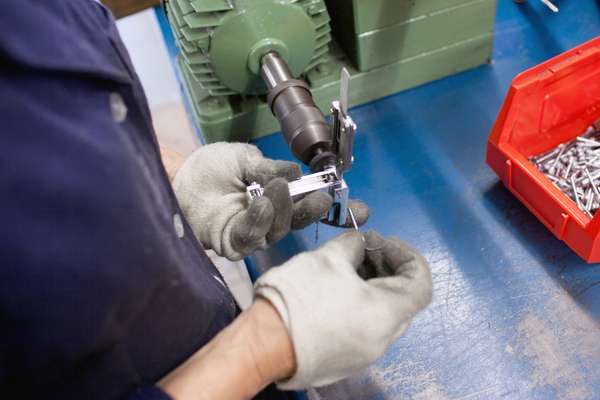 The process
Metal cutting and mould making
A steel base is cut to size under a steady stream of oil and coolant and then pressed into a component weighing between 10g and 250g.

Cleaning
The individual pieces are passed through ceramic stones to remove excess metal and waste and into a drying machine filled with dried maize to remove oil.

Cleaning and plating
A set of 35 chemical cleaning and plating processes eliminate the smallest of imperfections.

Polishing and assemblage
Pieces are hand polished with industrial-sized buffers, carefully inspected and then fully assembled by one worker.