Design/architecture / Global
Design/architecture
Briefing
New buildings, from Portugal to Australia, plus furniture, interiors and homeware.
Making yourself at home
Whether travelling or flitting between the increasingly transitory work spaces we find ourselves in, it is the small rituals and touching reminders of home that anchor us
By Tom Morris
Enough personal items "that can fit in a shoebox" – that's apparently all we need to make ourselves feel at home in an office, according to Russel Koskela, director of Aussie furniture firm Koskela, in our report on the co-working trend in Sydney (see page 227). I have recently taken up residence in my new home on the monocle editorial floor and have been questioning what that takes. Surely more than a shoebox?
My arrival at (in fact, my return to) monocle began with a clear out of all my dear predecessor had left me. In its place I situated a wooden pot of pens, a bulldog-clipped pile of receipts and a small ANA model plane. Certainly not much more than a shoebox's worth but enough to make things feel more familiar.
It's a very personal thing but we all do it. What's the first thing you do when checking into a hotel? I clear the decks of laminated menus and hairdryer instructions, then I straighten cushions and yank off any grubby throw decorating the bed. A quick survey of my colleagues revealed: one editor opens the window, messes up the bed a bit and slips into a silk dressing gown; another populates the closet (I assume with clothes) in order to create "a little vignette of home"; the Japanese contingent procure their own room slippers. It's only then are we assured of a comfortable stay in unfamiliar surroundings.
Back to office life and sadly silk dressing gowns might raise eyebrows. But in an age where many workers no longer have their own proverbial four walls, the things we keep around us – perhaps now stowed each night within the four sides of a shoebox – are actually more important than ever.
---
Silent treatment
Japan — 
ARCHITECTURE
This clinic for orthopaedic care, located in the Kanagawa prefecture of Japan, unusually includes a doctor's residence on the second floor, introducing a cosy domesticity not typically found in sterile surgeries. Designed by local practice acaa, the building also features a courtyard, rooftop terrace and plenty of planting that adds to a sense of openness and well-being. The façade is crafted from Selangan Batu wood, which "reduces the building's sense of presence and gives more expression, unlike a façade made from concrete," explains Kazuhiko Kishimoto, founder of acaa. "We took into account how the building affects its immediate surroundings." It's a calm place to heal and we'd like to see more general practices adopt this serene blueprint.
ac-aa.com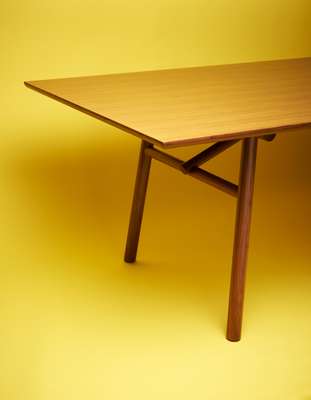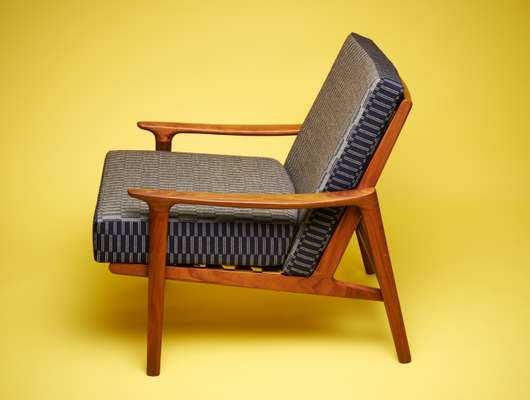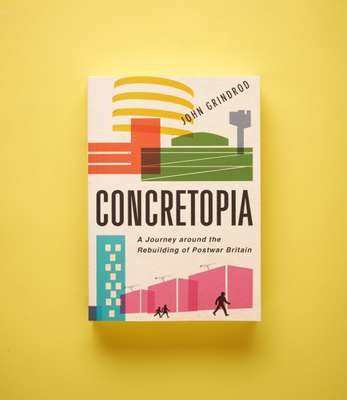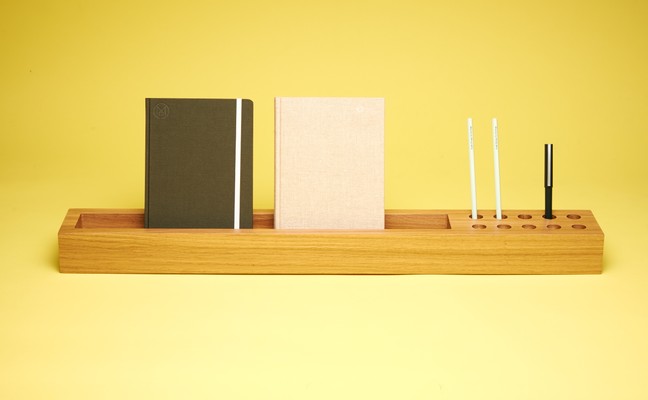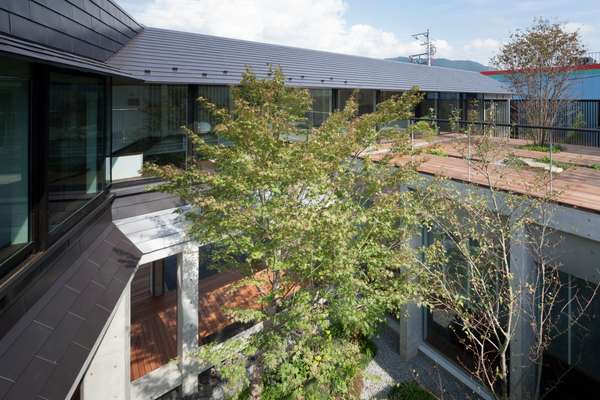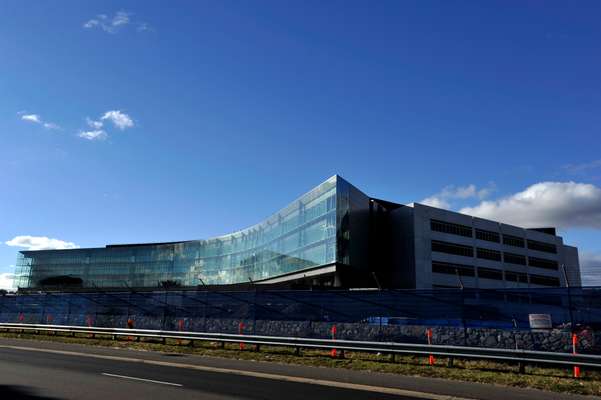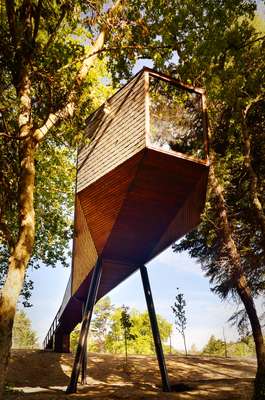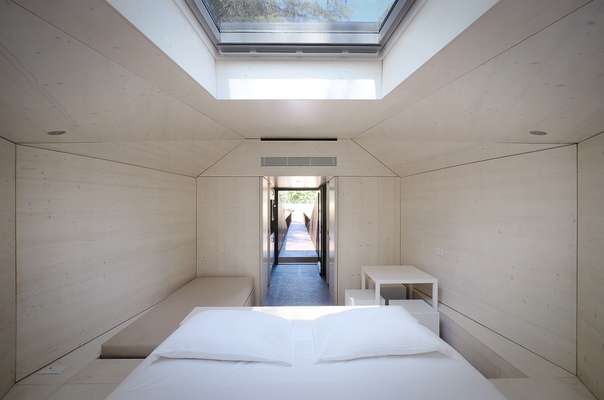 ---
Feature of fabric
UK — 
TEXTILES
Respected London-based soft furnishings designer Eleanor Pritchard has launched a collection of woven upholstery fabrics. Identified by her trademark geometric, op-arty patterns, the nine reversible fabrics come in three colour groups: indigo, grey and orange, against black and white marl. The first piece upholstered in the range is this teak armchair by Guy Rogers.
eleanorpritchard.com
---
Design assembly
Global — 
FURNITURE
Samuel Chan, the Hong Kong native who founded the bespoke furniture brand Channels, has launched a new collection, Joined + Jointed, with seven international designers. Monocle has its eye on this Span table, designed by British husband-and-wife team Wales & Wales, and handcrafted in American black walnut.
joinedandjointed.com
---
Grab a seat
Japan — 
FURNITURE
Akita Mokko, Japan's only bentwood furniture maker, is a 102-year-old manufacturer, based in Yuzawa, in northern Japan. The company recently teamed up with Oki Sato, of Tokyo-based design firm Nendo, on a new "Akimoku" collection called Edition Blue for furniture retailer Otsuka, Akita Mokko's owner.
idc-otsuka.jp/extra/edition_blue
---
Q&A
Miguel Miranda
Co-director, BOOM Latin American Design Fair
Puerto Rico
From 14 to 17 November, Latin America's emerging and established designers, brands and product manufacturers will meet in Ponce, Puerto Rico, to exhibit the latest regional trends.
What is the current state of Latin American design?
We are experiencing an economic growth that's improving and solidifying the development of the design market. In terms of trends, Latin American designers are embracing their heritage.
How did BOOM start and who exhibits at the fair?
Out of the need and interest of exposing Latin American design to the world. The fair will exhibit emerging and established designers and companies shaping the scene.
What will BOOM do for up-and-coming designers?
We want to foster a networking ambience where the designers can access and spot new producers or manufacturers.
boom-fair.com
---
Stone classics
UK — 
ARCHITECTURE
Concrete constructions across the UK are often given a bad rap but writer John Grindrod attempts to rehabilitate them in the thorough and light-hearted Concretopia.
The book takes us from The Festival of Britain on London's South Bank via Park Hill in Sheffield and ends at the Barbican, meeting many architectural and planning pioneers along the way.
oldstreetpublishing.co.uk
---
Fit for a desk job
France — 
HOMEWARES
"I liked the idea of a log that tidies up all your stuff on a desk," says German-born, Paris-based Gesa Hansen of the oak Log organiser she has designed for The Hansen Family. "Since I'm very chaotic, I'm obsessed with ways to hide or organise your creative chaos." Produced at an atelier in the Sauerland region in Germany, the desk tidy has holes for pens and a shallow trough in which other stationery can be stored. "I have one next to my bed," Hansen says.
thehansenfamily.com
---
People in glass houses
Australia — 
ARCHITECTURE
Ben Chifley Building, headquarters of the Australian Security Intelligence Organisation, which opened in July, is dividing opinion. Designed by Sydney-based firm Francis-Jones Morehen Thorp, it was deemed a "monolithic monster" by the architect behind Australia's Parliament House, Romaldo Giurgola. The Walter Burley Griffin Society (advocates of the American architect who designed Canberra in 1911) also claims the complex destroys the symbolic strength of Griffin's layout. But Tony Trobe, president of the Australian Institute of Architects' ACT chapter, says, "The skeleton laid down by Griffin is there to be fleshed out. It doesn't mean we can't change course."
---
Branched out
Portugal — 
ARCHITECTURE
When Luís and Tiago Rebelo de Andrade, father and son architectural team of Lisbon-based firm RA, designed accommodation for the Pedras Salgadas Spa & Nature Park in northern Portugal, they sought to create pre-fab housing that retains the character of something site-specific. The result is a small (27 sq m) one-bedroom snake-like tree house that makes the most of the stunning nature around it. This pre-fab house uses local slate and wood, but the design can be appropriated and situated anywhere in the world with a good view. Ergo, there are Mountain, River and Sand Snakes Houses planned.
rebelodeandrade.com