Food / Global
Food
Briefing
Our tasty round-up includes fishy happenings in London and getting salty in Israel.
Misschu already has multiple outlets in Melbourne and Sydney but now the Vietnamese food brand's incomparable rice-paper rolls are bound for London. An October opening on Shoreditch's Whitechapel High Street is the first part of founder Nahji Chu's plan to take her popular cuisine global; New York, Paris and Hong Kong are next on her wish list.
misschu.com.au
---
Having spotted a gap in the market for a good fishmonger that was open late enough for people to pop into after work, Rick Toogood (pictured, left with Chris Munson and Katie Collard) opened Islington's Prawn on the Lawn this August. It doubles as a seafood and wine bar serving tapas dishes such as ceviche and Toogood's signature Prawn on the Lawn – an open-sandwich of fresh prawns tossed in a chilli, lime and coriander dressing on a bed of mashed avocado.
"Our focus is on sustainable produce and the thought behind it is to educate people. Our fish counter will be determined by what the fishermen have caught that day," says the owner, who gets his seafood directly from day boats rather than trawlers. Aside from the quality fish, the Islington store is fully licensed so customers can take away bottles of sparkling Albariño or prosecco to have at home with their fish instead of at the cosy eight-seater seafood bar.
prawnonthelawn.com
---
Morris Kitchen syrups
New York
Siblings Kari and Tyler Morris's love of ginger syrup began on holiday in Sauve, France, when their host drizzled it onto salads and used it as a cocktail mixer. On their return to Brooklyn, they came up with their own take on the piquant French version using freshly grated ginger juice and sugar, and turned it into a business. Four years on, Morris Kitchen's flavoured syrups include preserved lemon, rhubarb and spiced apple. The favourite, however, is the original ginger, which can be used in an impromptu cocktail, a homemade ginger ale or simply to add some kick to your breakfast yoghurt.
morriskitchen.com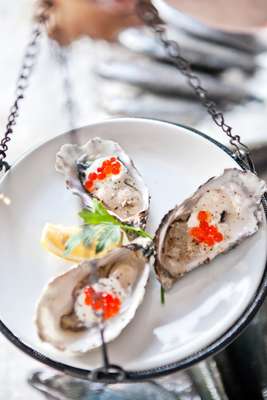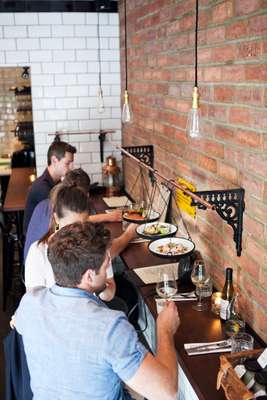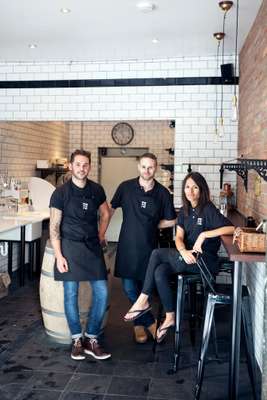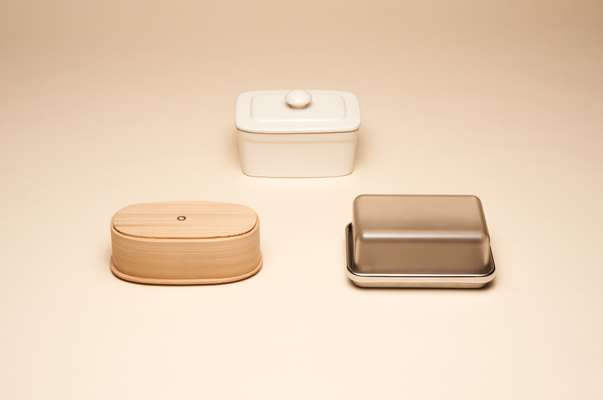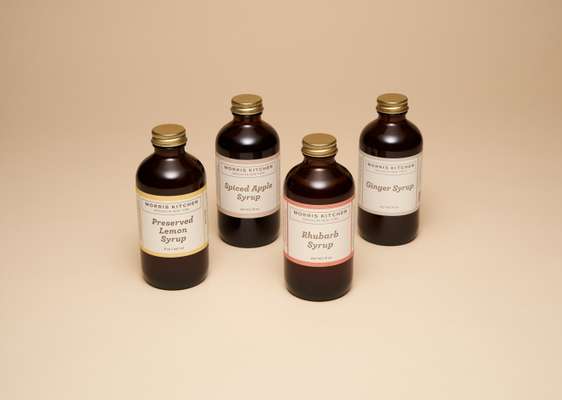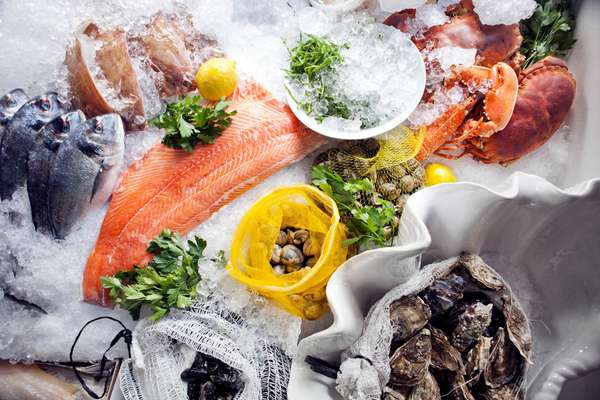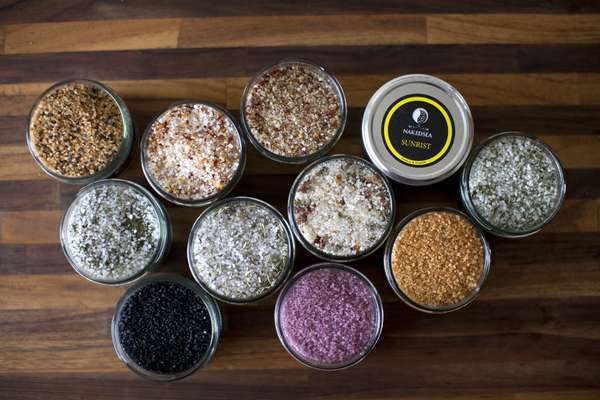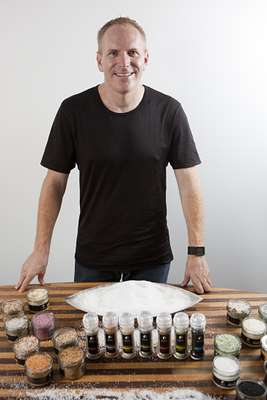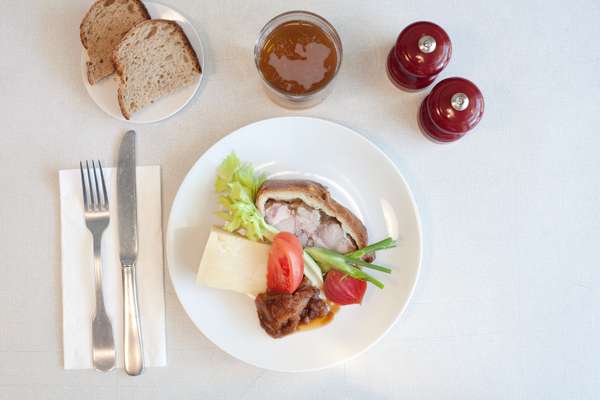 ---
Star dish
Pork pie
Le Bal Café, Paris
A Parisian restaurant may seem an unlikely spot to come across a near-perfect pork pie – but Place de Clichy's Le Bal is headed by two Anglophile chefs with a passion for British food. It takes the duo three painstaking days to make a single batch that is then served as part of the menu's traditional ploughman's lunch. The result is a delightfully moist and meaty filling.
Pork-pie purists will know the importance of a good jelly and here the secret is a stock made from chicken, pigs' trotters and vegetables that are left in the oven overnight. It's topped with a hot-water crust.
le-bal.fr
---
PROFILE
Local Harvest Collective
Sydney
The Local Harvest Collective promises high quality in every sense. The alternative farmers' market has been up and running on former chef Talia Smith's Sydney rooftop since June, with views over the harbour and produce from socially responsible farms personally selected by Smith. Customers get their weekly orders in by Thursday and pick up their sacks on Saturday from a VW Caddy van downstairs (with the option of a cup of coffee or cold-pressed juice on the roof). Sack contents can include anything from purple carrots to unwaxed lemons.
thelocalharvestcollective.tumblr.com
---
A space formerly used for coal storage has been restored into a restaurant and bar in London's Soho. Expect dishes such as five-hour shoulder of lamb cooked in hay and lavender, served in one of the five private dining vaults.
coalvaults.com
---
Along with diplomacy and cultural exchange, salt is emerging as the latest tool in the ongoing quest for Israeli-Palestinian peace. The change-agent is Naked Sea Salt, which launched this summer, converting mineral-rich Dead Sea salt into tasty, upmarket table seasoning. Using salt harvested by a Palestinian firm, company founder Ari Leon Fruchter (pictured) is developing herb and flavour-packed salt blends.
nakedseasalt.com
---
SunnyHills pineapple cakes
Nantou, Taiwan
Taiwanese firm SunnyHills specialises in pineapple cakes. A symbol of good fortune, this is the nation's much-loved rectangular shortcrust pastry that is packed with pineapple jam. Former tea farmer Michael Sheu uses his family firm to support local agriculture, which has suffered in the face of competition from cheap imports. Sheu uses pineapples sourced from his hometown and says the business is close to his heart. "I even chose the name SunnyHills because it reminds me of warm summer evenings during pineapple harvest," he says.
Despite boasting shops in Taipei, Singapore, Shanghai and one to open next year in Tokyo, all cakes are still baked in the headquarters in Baguashan.
sunnyhills.com.tw
---
Top 3 butter dishes
Opt for a butter dish that will keep everything fresh and deserve pride of place on your counter or in the fridge.
Oji Masanori, Japan: This dish comes with an in-built knife and is made from the scented Japanese sugi (cedar), which has antibacterial properties.
o-ji.jp
Burleigh, UK: You can't go wrong with a classic Victorian-style butter dish. The history of this Stoke-on-Trent firm dates back 160 years.
burleigh.co.uk
Alessi, Italy: Made from mirror-polished stainless steel, this butter dish dates back to 1998.
alessi.com
Q&A
Daniel Patterson
Chef, Coi
San Francisco
Credited with reinventing Californian cuisine, head chef at Coi restaurant in San Francisco Daniel Patterson works with ingredients and techniques that include essential oils. His next restaurant opens this October and will be called Alta CA and his Coi cookbook hits shelves the same month.
What makes Californian cuisine so special?
California has some of the best produce in the world. It's an area where people have settled from all over the world through generations from China and Europe, so the produce available at a farmers' market here is extremely varied.
You were one of the first chefs to use essential oils in cooking. Tell us a little bit about that.
We are interested in aromas because so much of what we taste comes from what we smell. We are searching for a way to make a meal as memorable as possible. A dish, for example, might have redwood oil swirled into the sauce – a smell you would know from living around here. I work with a natural perfumer to create flavour profiles for other dishes, as an essential oil can reorientate what you are eating.
coirestaurant.com