Autumn harvest / Global
Inventory No. 67
This month's treats include some gin for your drinks cabinet, stationery for your home-office and wooden animals for the fun of it.
01.
Chisel & Mouse
Desk ornaments
Software engineers turned architectural sculptors Gavin and Robert Paisley use a combination of 3D printing and traditional sculpting to create detailed plaster renderings of their favourite buildings, from art deco façades to London Underground stations.
chiselandmouse.com
---
02.
Hanna Kruse
Ceramic bowls
Inspired by the bowls used in traditional Japanese flower arranging, Hanna Kruse came up with her Soe cups. The delicate porcelain bowls can be used for anything from trinkets to blossoms, which rest on a copper grid that doubles as a lid.
hannakruse.com
---
Inspired by the form of a flower (blomst in Norwegian), this table lamp is the creation of designer Andreas Engesvik. The lamp's milky-white diffuser is nestled between two petals that rotate to adjust the light's intensity. Available in bright yellow, vibrant red, pale grey or green, the lamp has a transparent cable.
fontanaarte.com
---
04.
Paper Republic
Notebooks
Founded last year by Jérôme Bacquias, Vienna-based stationery maker Paper Republic is a business to take note of. Bacquias uses katazome and chiyogami stock from Japan for the hand-bound hard covers. For the sheets, Bacquias opts for recycled off-white, wood-free paper made in Sweden.
paper-republic.eu
---
Based in Oregon, this company started in the 1980s with William Adler, an actor from the Goodman School of Drama in Chicago, who was forced to sell leather belts on Venice beach after the Screen Actors Guild strike left him jobless. His "Billy Belts" quickly became popular and, in 1981, he decided to open Will Leather Goods in the city of Eugene. The leather accessories are inspired by American heritage designs. This rugged cotton-canvas bag made with vegetable-tanned leather is perfect for short or long haul.
willleathergoods.com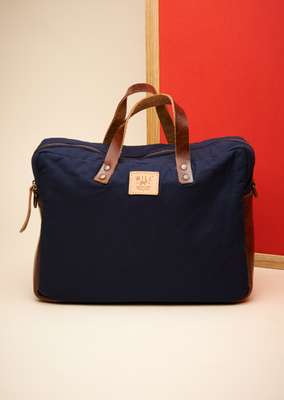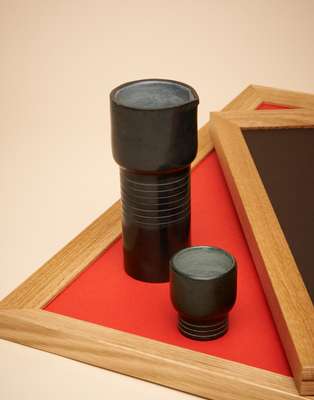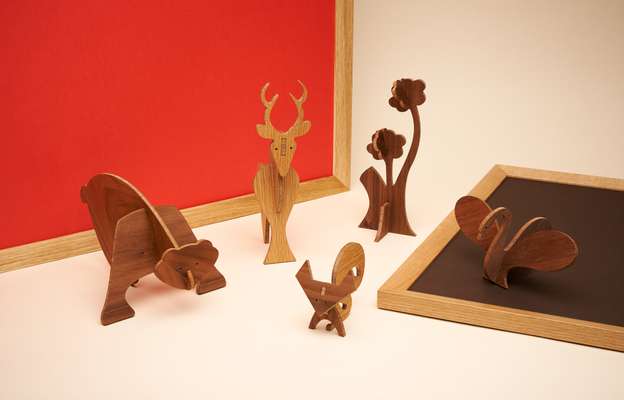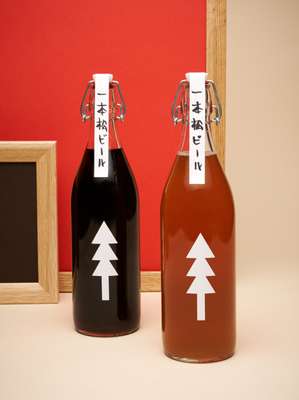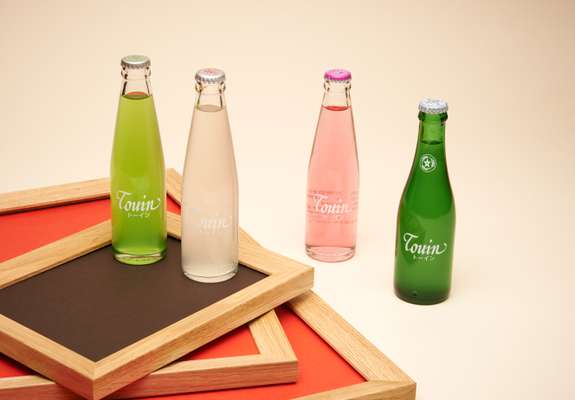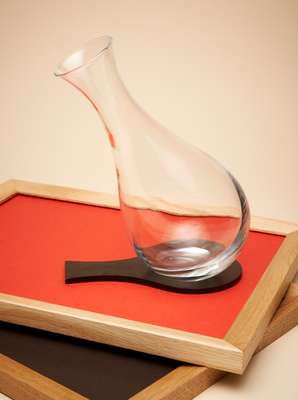 ---
Husband and wife team Anna and Andrew Hellman founded Teroforma in 2006. This handcrafted sake set is a collaboration between New York designer Dana D'Amico and a small stone manufacturer in Agra, central India. Made of soapstone, the carafe and cups will keep your tipple at the perfect temperature.
teroforma.com
---
07.
The London Distillery Company
Gin
Dodd's Gin is the first offering from the newly resurrected London Distillery Company, founded by Ralph Dodd, the 18th-century engineer. The label, designed by United Creatives, pays tribute to Dodd, taking inspiration from geometry and engineering diagrams of his time. The company recreates spirits and cordials that pay homage to British heritage.
thelondondistillerycompany.com
---
Made in the US by Chicago-based design studio Uusi, these woodland critters are cute and collectible. The five-figure set is cut from white oak and black walnut veneer pieces that clip together. The sturdy, screen-printed carrying case is the perfect place for them to hibernate.
uusi.us
---
Ippon Matsu is brewed in Brooklyn by Kota Kobayashi and Miloš Mihajlovic using locally sourced ingredients. Literally meaning "one pine tree", the name pays tribute to Rikuzentakata, Japan, a city that was badly affected by the tsunami in 2011 and to which all the company's profits go. The Ganko Milk Stout variety is smooth and sweet while the Tsuyoi Strong Ale is best enjoyed with smoked meat or spiced roasted nuts.
ippon-matsu.com
---
Founded in 2005 in San Francisco, chocolate maker TCHO works directly with farmers from places such as Ecuador and Madagascar, to ferment, dry and roast its cacao beans. Flavours include the minty Galactic Gelato and the Kentucky bourbon-flavoured Mason Dixon sweetened with maple sugar from Vermont.
tcho.com
---
11.
Snowpeak
Portable barbecue
With the Snowpeak portable grill there's no need to be in the wild to set up a campfire. This folding, portable fire pit is made from 1.5mm thick coated stainless steel, comes in three different sizes and includes a smart carrying case for easy storage.
snowpeak.com;goodhood.co.uk
---
Manufactured in the heart of Berlin's Tempelhof district, long-time beekeeper Kris Kaiser's honey is infused with ingredients from local farms around the city as well as Japan and South America. Somewhere between a traditional honey and marmalade, this sweet preserve is perfect on toast and flavours include fig, blackcurrant, mint and tamarind. Visit Berlin's Mauerpark Flohmarkt on Sundays for the full selection.
kaiserhonig.de
---
Tokyo Inryou is an 80-year-old soft-drink company based in the Japanese capital. Today, Yasuo Terada, his family and five employees produce 1.5 million bottles a year. Their sparkling collection includes ume (plum) and shiso (a herb in the mint family). The company has its own slant on sustainability: since its foundation, the company has collected and reused bottles.
tokyo-inryou.com
---
14.
All-You-Can-Eat Press
Maps
Brooklyn-based publisher All-You-Can-Eat Press makes colourful maps for peckish New Yorkers. We're relishing the burger map and its choice of 41 must-try places. Co-founder Yuki Matsuo's next project is the New York Ramen Map.
allyoucaneatpress.com
---
Conceived by Niko Rantanen for Finnish design firm Tonfisk, this glass carafe is hand-blown. The vessel stands at an angle on an acacia coaster that is stained on one side and edged with black, casting the illusion of shadow on any surface.
tonfisk-design.fi