Media / Global
Media
Briefing
A bookstore in Lisbon, an arts app from Toronto and a boost for low-budget broadcaster in the US.
Broadcast news
USA — 
RADIO
For the first time in over a decade, the US Federal Communications Commission (fcc) is accepting applications for low-power FM (lpfm) radio licences – which would grant independent non-commercial broadcasters access to traditional airwaves with a shorter range of just about 5.5km.
The call will be open from 15 to 29 October and thousands of grassroots channels are expected to apply. "The lpfm service holds the potential to add new voices to the nation's airwaves," says fcc head Mignon Clyburn.
One of the applicants will be Seattle's Hollow Earth Radio, a 24-hour service that has been broadcasting online since 2006. Co-founder Garrett Kelly says of the hope for a licence, "Our chances of discovery when listeners scan the airwaves are definitely higher."
Why traditional airwaves when there's the internet? Julia Wierski, development director of Prometheus Radio Project, a non-profit organisation supporting licence applicants with technical know-how, says FM is more intimate. "People engage their communities in a brick-and-mortar way; they hear local voices talk about local issues not available even on the internet." So it seems small is still beautiful and local is gorgeous.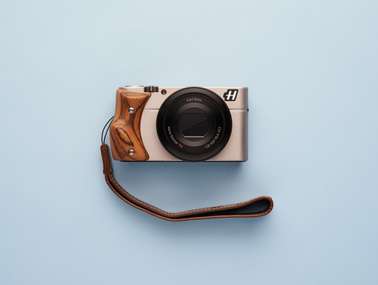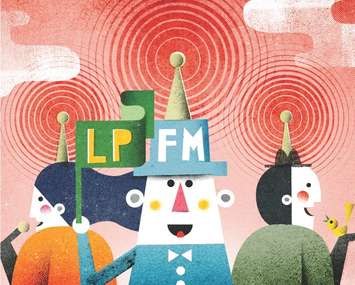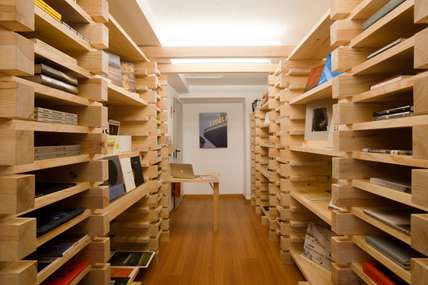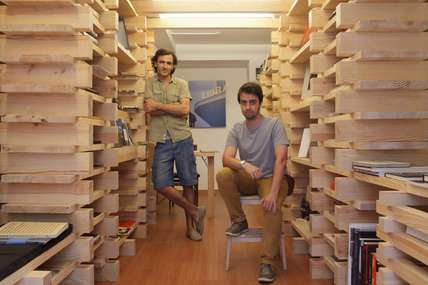 ---
Flash touch
Lisbon — 
BOOKSHOP
Tucked away in the winding, cobbled streets of the historic Chiado neighbourhood in central Lisbon is a small sign of growth in Portugal's suffering economy – XYZ Books. The photography bookshop and small gallery was opened in June by photographers Tiago Casanova (right) and Pedro Guimaraes (left) as a small (12 sq m), yet perfectly formed extension of Guimaraes' studio office. "Within three weeks we had already realised we could pay rent and make money from this," says Guimaraes.
Though the pair approach XYZ with a first-timer's optimism, the space is intelligently informed by the skilled careers of both. Guimaraes is an accomplished photographer and Casanova's work ranges from photography to a soon-to-be completed architecture degree. He designed XYZ's blocky, unconventional and strikingly effective Nordic pine shelves on which books lie flat, giving more space to stock in the small shop.
xyzbooks.pt
---
To the wonder
Toronto — 
APP
Art enthusiasts who relish the thrill of discovering emerging talent have Wondereur, a mobile app recently launched, to scratch that itch. Every week it publishes fresh gems by up-and-coming artists from around the globe. Users can buy original works with a swipe and click.
By featuring young artists such as Marseille-based Karine Rougier, Padova-born Flavio Trevisan and Vancouver-born Montréal resident Sophia Burke in their work and living spaces, the app is as addictive as gallery-hopping. "We wanted to present art in a completely different way," says co-founder Olivier Berger. "It's like your best friend is a top curator and he's telling you what to buy."
wondereur.com
---
Q&A
Dr Larry Hansen
CEO, Hasselblad
Canada
Hasselblad's Stellar compact camera is one of the most handsome handhelds we've seen in some time. The company's CEO, Dr Larry Hansen, explains why good cameras are just as much about feel as they are photos.
Have smartphones made cameras obsolete?
For mass-market, low-end camera manufacturers that's a major issue. But I make cameras for people who like to have beautiful things. We all have phones that tell the time now, so why is there a huge watch industry? The camera market is no different.
What's the thinking behind the look of the Hasselblad Stellar?
The feel and functionality is the most important thing and if it looks good at the end then it's just because the materials allow that. We wanted to make something you can feel as part of your hand. An early version in the production process will be made from a soft wood, then the designer sits there with a knife and he shaves down, just like someone making a sculpture. Then we program it into a 3D model on the computer.
In a technologically aggressive era, is being business savvy as important as creativity?
Having been acquired by Ventizz Capital, which has an impressive funding pedigree in the technology marketplace, Hasselblad's focus is on maintaining a leading position and exploiting potential in new consumer markets.
Which photographers in particular inspire you?
Richard Avedon and Ansel Adams are inspirations. Currently, there's a great London photographer called Tim Flach, who takes fantastic portraits of animals.