Oceania / Global
Oceania
Briefing
Qantas makes the interpid trip from Sydney to Santiago and New Zealand tries to fill its "pilot gap".
Despite Nadi airport's reputation for queues, a facelift is set to add biosecurity measures – including X-rays – to detect pests such as termites. Fiji's tourism minister insists the plans will not increase delays.
---
Flight path No.09
Back on track
Australia — 
QANTAS
Route: Sydney-Santiago nonstop
Airline: Qantas
Plane: 747-400 (configured with business class, premium economy and economy – no first)
Frequency: Three times a week
Like Australia itself, the country's national carrier has been making eyes at Asia in recent years, gearing itself to the region's booming air hubs. But while Qantas has focused its expansion on Asia and the Middle East it has also quietly consolidated its links east.
The Pacific has been integral to Qantas operations ever since it first started serving San Francisco in 1959, and it's not ready to relinquish that territory just yet. Most striking in its Pacific network: a rare route across the southern Pacific nonstop between Sydney and Santiago.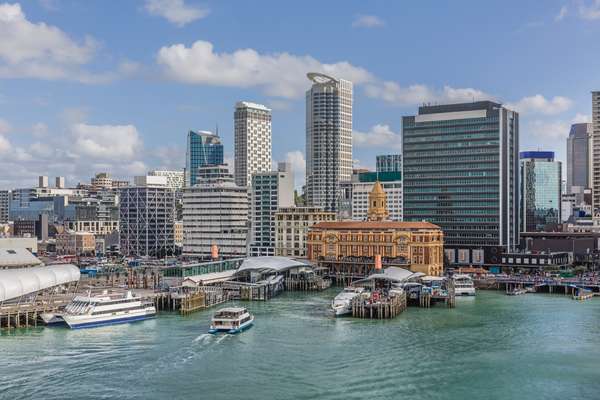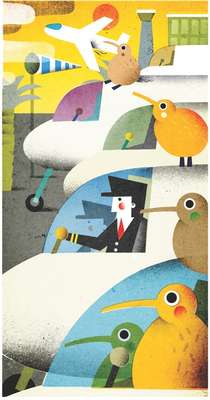 Qantas has long had an uncertain relationship with South America, and it's easy to understand why – the shores of Chile lie a distant 11,000km from the beaches of New South Wales and the air route between them overflies some very remote territory, skirting the ice floes at the edge of Antarctica. A route to Buenos Aires was dropped, brought back, then dropped again. And whereas business and tourism funnels tens of thousands of passengers a month between Australia and North America, the trade route across the southern Pacific is less established, so more of a risk.
But Qantas sees a promising market in South America. It cites growing visitor numbers from Chile as well as strong mutual investment and an Australia-Chile free-trade agreement. And the carrier is eager to tap markets just beyond Chile's borders. Oneworld partner lan has its principal hub at Santiago, meaning a great deal of one-stop connectivity throughout the rest of South America.
And though there are growth markets across the continent, the big prize for Qantas is, of course, Brazil. Where Qantas leads, Australia's foreign ministry may follow. With the Chinese-backed mineral boom appearing to come to an end, Australia would do well to improve its trade links to South America. Better transport links can only help.
---
Foreign fliers
New Zealand — 
AVIATION
Thanks to its lumpy geography and distance from the rest of the world, New Zealand is unusually reliant on – and, at the moment, short of – pilots. Pity national carrier Air New Zealand, trying to recruit for the 25 new planes it has on order, and the Royal New Zealand Air Force, which recently revealed it may not have enough pilots to its aircraft.
New Zealand pilots must achieve some of the highest number of flying hours in the world to get a licence but there are few opportunities to do so. In response, Air New Zealand has asked the government to add "pilot" to the official list of skill shortages, making it easier to bring in migrants to make up the gap.
---
United front
Marshall Islands — 
CLIMATE
Regional leaders gathered in Majuro in early September to address the issue of climate change at the Pacific Islands Forum, a pressing concern given that residents of the nearby Marshall Islands have been ravaged by severe drought as well as high tides that have reached the capital's airport. "We're keen on raising this issue to an international level before it's too late," says president Christopher Loeak.
Loeak has called on nations such as Australia and the US to stand up for his country's infrastructure and long-term security. The big emitters have, he says, "a responsibility to do everything in their power to make sure that we can curb the impact".
---
Slow going
New Zealand — 
AUCKLAND
If, as seems likely, Auckland mayor Len Brown is re-elected for a second term in October, residents will want action on his promise to make the city the world's most liveable. Brown spent his first term developing plans for improved public transport, new roads, denser suburbs and solving the city's housing crisis.
His biggest hurdle this term will be the same as the last: John Key's right-leaning government continues to stymie the council's efforts to find new sources of funding. "Unless there is significant investment across the transport system the city risks grinding to a halt," says a spokesman for Brown.