Frieze preview / Global
Out of frame
Briefing
Preparations for Frieze week – when London comes alive around the illustrious Frieze art fair (17 to 20 October) – are well under way. But it's more than just a week spent in Regent's Park. We meet some of the exhibitors, technicians and contemporaries who help create the bigger picture.
01.
Unit One
Cambridgeshire
The fast-paced and increasingly international gallery game needs a back room in which to take stock. That means Unit One in Cambridgeshire, the baby of Andrew Ignarski, a former Lisson Gallery employee who found a way to make moving to the country work very well: by converting some barns (one bucolic, the others a little more industrial) into state-of-the-art storage and display premises for artworks, especially those large sculptures that Lisson is known for. Unit One services Lisson, a couple of smaller galleries and other sellers wanting to show work to potential buyers.
With Frieze on the horizon, Unit One hots up: technicians (some freelance, others part of the Lisson team) descend upon the countryside to check over, clean, catalogue and dispatch works that, on the day Monocle hopped off the King's Cross to King's Lynn line, had just arrived from São Paulo and were being patted on the bottom on their way to Istanbul. A huge mirrored piece by Anish Kapoor, two squat and dense bronzes by Tony Cragg and a large and complex canvas by Shirazeh Houshiary, given a wistful look, crated up and ferried to ships, planes and trucks in the service of shows, biennales and art fairs. It's a busy life being a work of art but you do get to see the world. The life of a technician isn't bad, either.
"We get flown out to install and de-install art fairs and install work in collectors' homes," says Richard Galloway, "so we get to see some unbelievable cribs."
---
02.
Hana Noorali
Art fair manager Lisson Gallery, London
Lisson Gallery, founded by Nicholas Logsdail in 1967, represents Anish Kapoor and Ai Weiwei.
What is going to be in the booths this year?
In place of a regular booth at Frieze London, Lisson Gallery is presenting a specially commissioned, free-standing Dan Graham pavilion, while at Frieze Masters we will be presenting a solo presentation of Richard Long.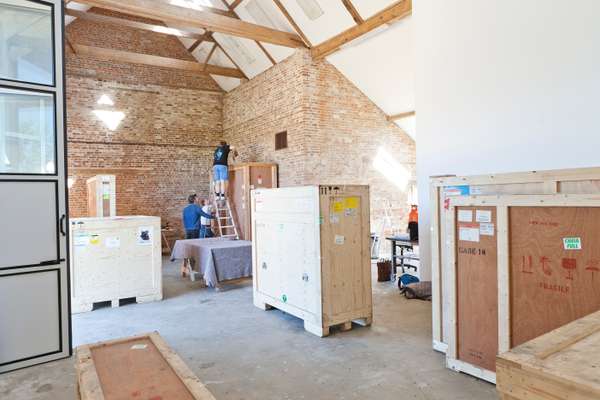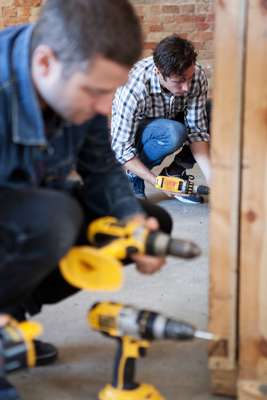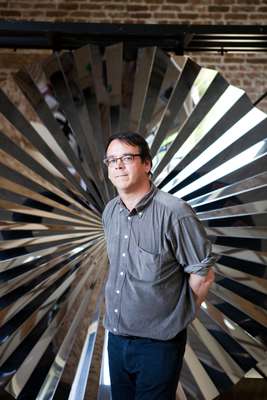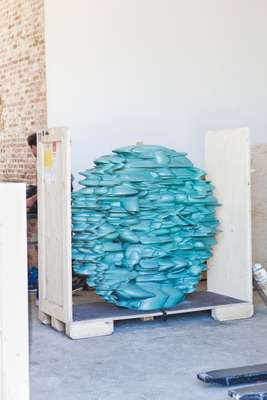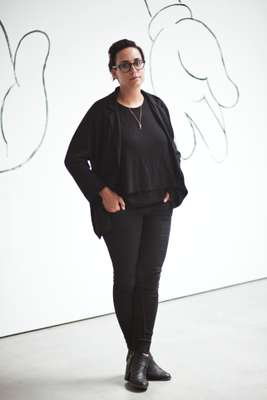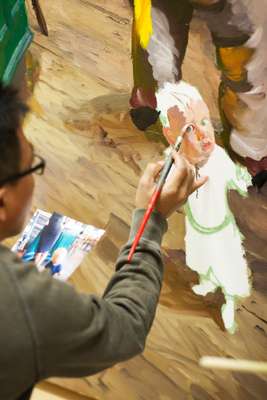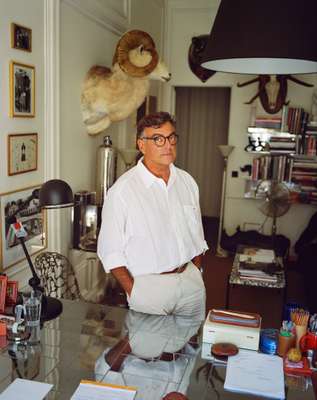 How far in advance are you planning for Frieze?
We are generally planning between six and eight months in advance.
How do you juggle the commercial and curatorial at art fairs?
Our thinking around fairs inherently straddles both the commercial and curatorial. We consider synergies and connections between works hung next to each other and how this impacts the booth as a whole.
Is being at Frieze important for a London gallery?
Lisson Gallery has participated since Frieze Art Fair's inaugural year in 2003. It is London's largest and most prestigious fair so our presence is important.
Has the make-up of collectors changed recently?
We have seen an increase in South American, Asian and Middle Eastern collectors buying work.
---
03.
Patrick Perrin
Founder,Pavillion of Art & Design
The PAD fair's co-founder and president, Patrick Perrin (left), has eclectic tastes combining the best in art and design. Having begun in Paris in 1996, the annual PAD fairs also exhibit in London during Frieze week 16 to 20 October in Berkeley Square and will soon be arriving in LA.
What's new for PAD London this year?
Primitive art. We'll bring one or two of the best dealers in each speciality such as antiques, African art and pre-Colombian art. Primitive art complements 20th century art so well – it inspired major artists such as Picasso.
PAD covers both art and design – the former an indulgence, the latter functional. Do they mix?
Yes. No matter what kind of art you're interested in, mixing is the right approach. To do everything from only a design viewpoint is boring. Real taste is found in eclecticism and the ability to mix things. However, design in the past 10 or 15 years has been a bit crazy. Design pieces have been starting to look more like sculptures and that's ridiculous as it's not functional.
There will be a PAD fair in LA next year. What's the thinking behind it?
There's always been a lot of collectors in LA but there's never been a good show. LA collectors are more used to coming to Europe or going to New York to buy. The end of April in LA? It's sea, sex, sun, plus art.
Paris Photo will be on at the same time in LA. Do fairs need each other?
No fair can exist without satellite events and if you want to get people interested in coming from New York or London to LA, you have to offer a good selection.
Will PAD be expanding farther than the US?
Frankly, I'm getting too old and it's getting too far for me. I have four children, a dog, that's enough. Way of life is more important than money. My goal is that balance, not domination of the world.