BMW i3 / Global
Power trip
Electric cars aren't new to the motoring scene but they've always been practical rather than user-intuitive or well designed – limitations BMW has looked to tackle with its first all-electric model.
In July, BMW launched its first fully electric car, the i3. Though not the first carmaker to go all-the-way electric (Tesla's popular Model S was launched in 2012), the design of the car is arguably what sets it apart, signalling a sea change in the sector.
Whereas other electric vehicle (EV) makers have opted to use traditional automotive design tropes in both interior and exterior, BMW has taken a leap forward for its contribution to the electric pantheon. Inside, it's pared-back and almost mid-century in its aesthetic: matte wood and naturally tanned leathers set the tone.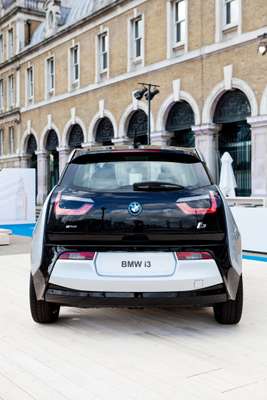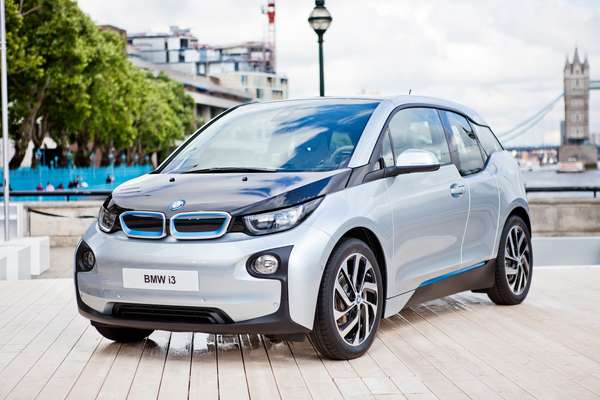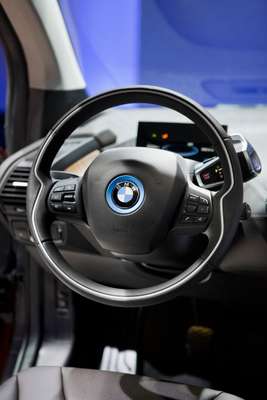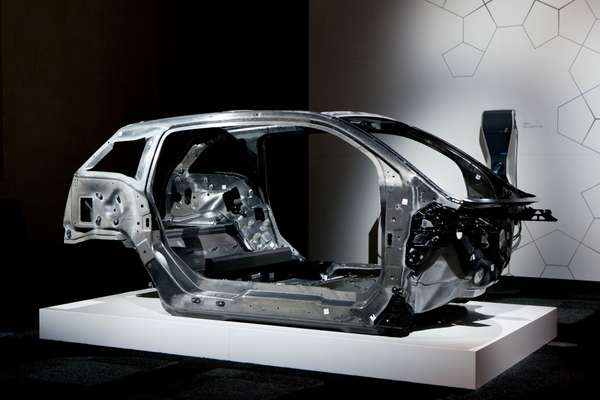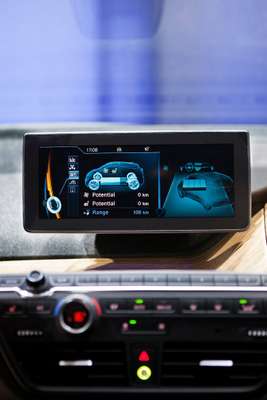 The "i" project began several years ago and the result is an undoubtedly urban spin on BMWs "sheer driving pleasure" catchphrase: the i3 is meant for the big city, not the open highway. Almost by necessity, of course – charging points aren't nearly as prevalent in the countryside as petrol stations. Still, the design is with purpose. "We designed the BMW i3 in a way that would trigger a totally different driving behaviour," says head designer Benoit Jacob (pictured above). "It's more relaxing, quite zen. If you're stuck in a traffic jam, it should be a good time."
The i3 has a maximum range of 160km when fully charged, suitable for the average city commute but not enough to get you to your cottage at weekends. But BMW has tried to ease consumers' transition to electric by offering a clever range of services: a bespoke home charging system (this page, above right), roadside charging assistance and the possibility to add a "range extender" (a small fuel tank).
In numbers:
Cars on the road that are electric: 0.02%
Increase of electric car sales, 2011-2012: 151%
Number of EVs on the road today: 180,000
Approximate number of phone booths in New York that could be converted into EV charging stations: 3,000
The longest stretch of highway with EV charging stations: from St John's to Victoria in Canada – 10,125km
Year in which development of the first electric vehicle began: 1832
Tech check
Console
One critique of electric cars is the anxiety they induce over battery life and how many miles you can eek out before running out of juice. BMW's answer is the in-dash navigation system. The console, larger than would be expected for a car of its size, offers info on battery-efficient routes, driving style, traffic and even topography (to avoid driving uphill).

Good wood
Dashboard
The dash is not only sleek, it's got sustainability in mind and is made from eucalyptus primarily grown in Europe by producers dedicated to responsible forestry. Its minimal treatment also means each car's dash has unique colouring and markings.

Optical fibre
Passenger cell
The i3 is the first mass-produced car to use hi-tech carbon fibre for its passenger cell (pictured opposite page, top), made by the Germany-based SLG Group. Fifty per cent lighter than steel and 30 per cent lighter than aluminium, using it means the car can carry a heavier battery.

Bit of a looker
Exterior
There are elements of black glass throughout the design of the exterior (bonnet, roof, side rear windows), which adds lightness to the BMW i3 – and the tailgate is no exception. Lights are inlaid into the glass surface, creating forward-looking but unfussy visuals.

Watch this space
Interior
The i3 has no centre tunnel as its energy storage is in the floor. The result is an interior that is much more spacious than most cars, opting for a lounge-like design, using relaxing rather than racy materials. The under-floor storage means the seats are raised, allowing for better views.
Expert opinion
Dale Harrow
Head of vehicle design programme, Royal Academy of Arts, London
It's such a fundamental change for the motor industry to produce something like this: there's a lot of new technology in it; there are a lot of new materials. It's a step-change vehicle. What we've got here is a 360-degree view of designing a car from scratch.
The investment in the i3 is significant – and it goes beyond this car: if it goes into the rest of BMW cars, we're going to see a very different sort of vehicle being made and a very different sort of design. And there's a lot of clever thinking about service instead of just product, such as the at-home charging. It's been really well thought-through.
This is a reinterpretation for the new century: the "driving machine" of the future isn't necessarily about horsepower, but about how it works in a broader societal way. It's about how people integrate with the car – I think that will make it a key vehicle for BMW.
The outside view
Electric infrastructure
In the transition from petrol-fuelled to fully electric vehicles, leading the way is difficult. Electronic technology hasn't yet been able to trump traditional gas-guzzlers in terms of range per charge or tank. And it makes the lack of charging infrastructure in (and out of) cities all the more evident. Spaces for charging are limited, even in the cities that have them, so bmw has had to offer a series of services to its i3 customers, including a nine-litre petrol tank add-on and roadside charging assistance.
Price point
At €34,950, the i3 is perhaps cheaper than predicted, especially given the investment bmw has put into its "i" range and assurances it will be a profitable venture. This is possibly due to other carmakers having already shaved thousands off their electric hybrid models, including the Chevrolet Volt and Nissan Leaf.