St Petersburg / Global
Slowly does it
Buying property in the centre of this Russian city will require some patience – but it's worth it in the end.
When Yury Molodkovets and Marina Tsyguleva were looking to buy an apartment in central St Petersburg they initially wanted to find something as close as possible to the State Hermitage Museum where she heads the legal department and he works as the museum's official photographer. But St Petersburg is a city where apartments don't change hands in generations.
Luckily, the couple came across a newspaper ad listing a classic apartment for sale – along with its furniture – that, while still in the centre, was a little further away than they had planned. They walked into the elegant 1913 flat, took one look at the still-intact ceiling decorations, and fell in love
Like many in this city, the apartment had been carved into communal living spaces after the revolution. As is common here, the couple had to buy the six rooms one by one, as a different family owned each of them. The last several sales had fallen through because the owners of the room with the most magnificent ceiling décor, a circus family, had refused to approve the previous buyers, who had said they would strip the ceilings bare.
Thanks to St Petersburg's history and patterns of property ownership, gentrification often happens slowly here, apartment by apartment, rather than building by building. "St Petersburg is comparable to other post-Soviet cities but not to cities in the West," says Lilia Voronkova, a sociologist and co-ordinator of transdisciplinary projects at St Petersburg's Center for Independent Sociological Research. Instead of popping up in specific neighbourhoods, new galleries, restaurants, and clubs tend to be spread throughout the city centre – an area that, with its architecturally unified streets and magical vistas, is consistently enchanting.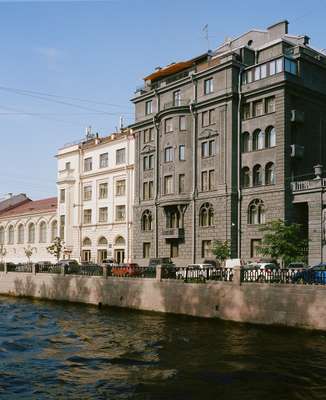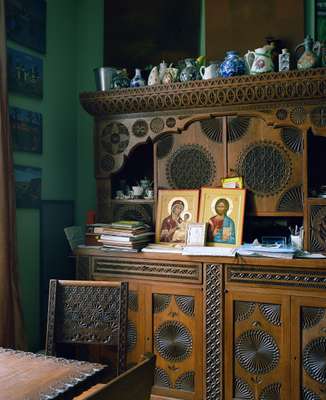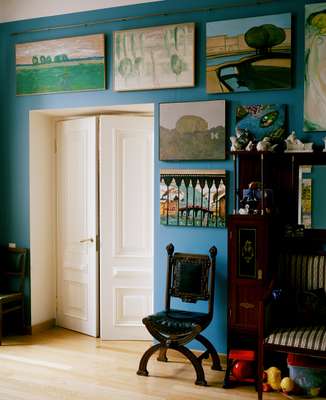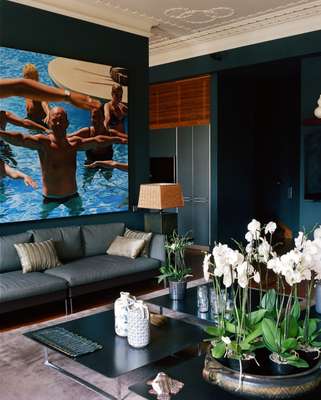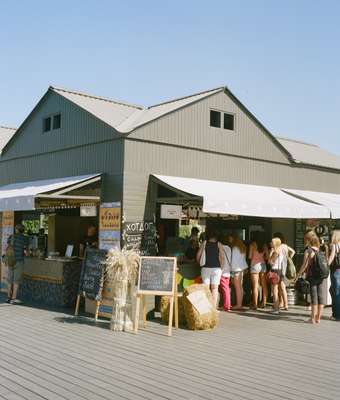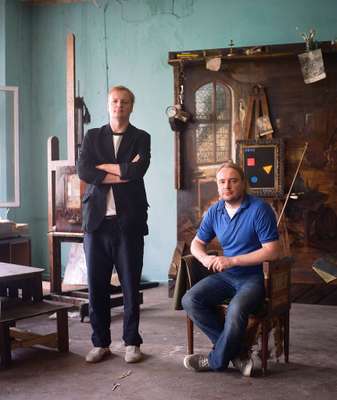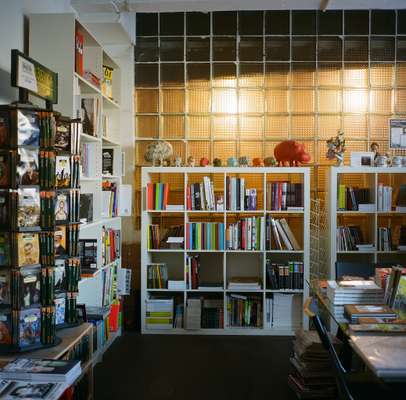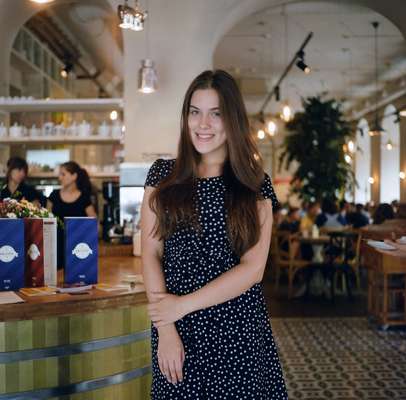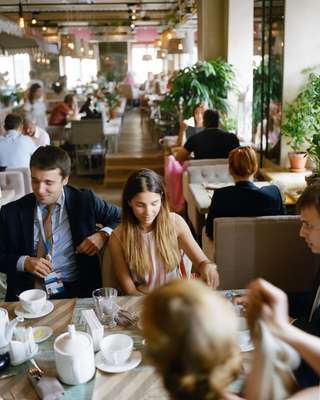 If you follow the Fontanka river from Nevsky Prospekt towards New Holland – which, for three centuries, was a closed naval base but is now being turned into an arts and commercial hub to complement the new Mariinsky Theatre – you pass the Marina Gisich Gallery. "I love St Petersburg more than any other city in the world," says the delicate, Siberian-born gallerist, sitting in her elegant ground-floor contemporary art space. When she first came to St Petersburg as a student, she saved up her scholarship money to buy the 10 sq m room she was living in upstairs, in a typical Soviet community apartment.
Over the years, room by room, she bought the neo-classical house built in 1914 by the St Petersburg architect Vasily Schaub. Eventually, Gisich – who now owns the first and second floors of the building – travelled to Geneva to study art, married a Frenchman and convinced him to move back to St Petersburg with her. Now the couple live upstairs with their two daughters and Gisich runs the gallery on the ground floor. "I would never sell this place," she says.
---
Marina Gisich, gallerist
This place is a unique conjunction of two centuries of history and a modern lifestyle; places that were described by Dostoyevsky, combined with restaurants, clubs and shops.
---
Biblioteka
A restaurant on Nevsky Prospekt located in a grand former military bookshop along St Petersburg's main thoroughfare. Each of Biblioteka's three expansive floors has a different menu, ranging from Italian to Asian-influenced and Russian, and the prices rise the higher up you go.
ilovenevsky.ru
Teplo
Located near St Isaac's Cathedral, Teplo has an outdoor terrace for summer days and a large, cosy indoor area for the winter. The typically Russian dishes are light, fresh and delicious.
v-teple.ru
---
Etagi
A multifunctional art space that takes up five floors of a former bakery (at the time of going to press they were building a stage and terrace area on the roof) designed by the St Petersburg brothers Savely and Egor Archipenko. There is a "democratically priced" café with a terrific outdoor terrace called the Green Room, which also holds cooking classes for children. In addition there's the Location Hostel with three luxurious rooms (with private baths), a couple of art gallery spaces, bookshops, design shops and a particularly good-looking windowless bar.
loftprojectetagi.ru
---
Daynight
For designers such as Balenciaga, Stella McCartney, Givenchy, Nina Ricci, Martin Margiela and Dries Van Noten you can shop at one of the three Daynight boutiques located around the city centre (one focuses on shoes, one on high-end fashion and the other on more affordable clothing).
daynight.ru
Lomonosov Imperial Porcelain Factory
For original St Petersburg wares, go to any branch of this porcelain shop and pick up one of the classic tea sets made in a local factory since 1744. With their hand-painted gold accents, they're stunning.
lomonosov-russia.com
Property guide
Overview
Nikolay Pashkov, general manager of Knight Frank Saint-Petersburg says there are no major barriers for foreigners purchasing property here. "A potential foreign purchaser should just have money and translated passport data with an apostille [a federally issued document]," he says.
Price per sq m (average, city centre)
1 bedroom–€4,300
2 bedrooms–€4,510
3 bedrooms–€5,970
Estate agent
Knight Frank Saint-
Petersburg, 6th floor,
3B Mayakovskogo Street
17 812 363 2222