Five brands / Global
What's in a name?
Be it a small but growing swimwear firm from Thailand or a traditional tannery in Sweden, all successful brands have a story to tell. Here we profile five companies with a variety of backgrounds but one thing in common: initiative.
Khim Hang launched his clothing label Han last August. One year and AU$130,000 (€87,700) in sales later, the label has impressed contemporaries with its considered business approach and is attracting global buying attention to men's and women's garments with clean lines and understated detailing.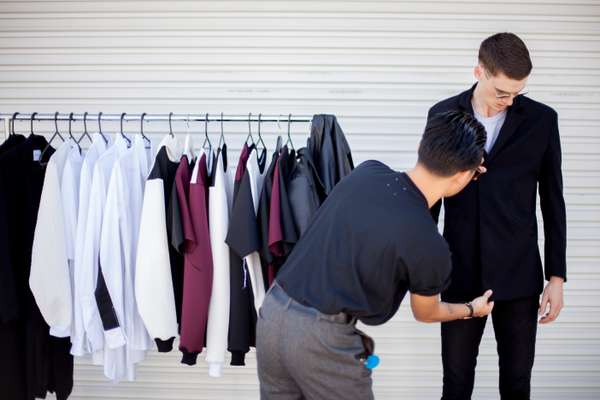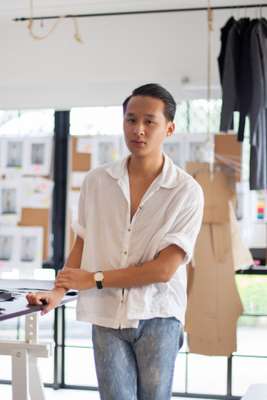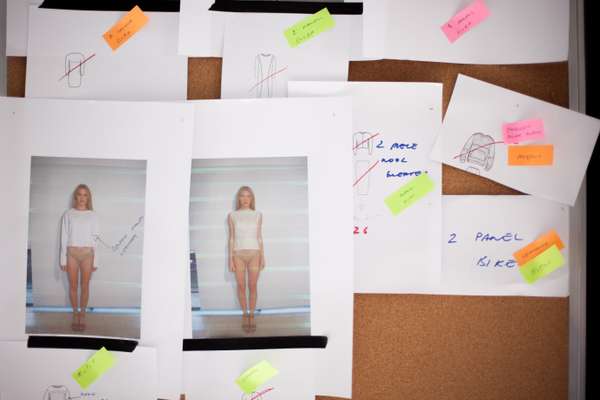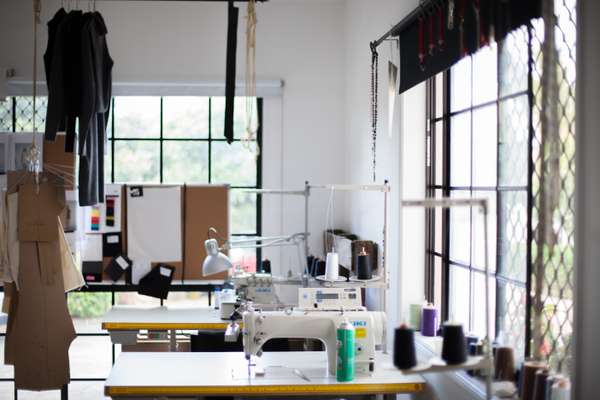 Han's small team operates from a studio in Brisbane's quiet south side and a showroom in Sydney; local manufacturers fulfil orders to around 30 high-end Australian boutiques. Looking at au$100,000 (€67,500) of wholesale turnover for the new autumn/winter collection, Hang puts his business's rapid ascent down to a meticulously managed brand-awareness strategy. "We've clearly defined who the Han label speaks to and we serve that message to retailers on a platter, so they get it and they buy it," he says.
By attracting industry veterans to help guide major brand decisions Han has avoided many pitfalls that can hinder a resource-lean start-up. Hang cites another major inspiration as his father, who fled the Pol Pot regime in Cambodia and later became a property developer in Brisbane. These roots will play a key role when production moves from Australia to Cambodia as orders increase.
"Despite paying twice the minimum wage we will be able to halve our production costs," Hang says. "I want to do it right and in a small way help rebuild the economy over there and really legitimise 'Made in Cambodia'."
hanstudios.com
Why it works
Plenty of know-how
Mentorship is an integral part of Han's business decisions. "Some things only experience can teach," says Hang.
Home truths
Having started up in his native Australia, keeping manufacturing onshore, Hang is considering expanding production to his father's homeland, Cambodia.
Positive approach
Despite growth in womenswear, Han braves a sterile local menswear market to maximise brand visibility. It would be good to see Hang keep some of his production in Australia to help stimulate the sector.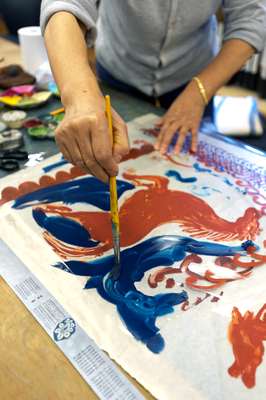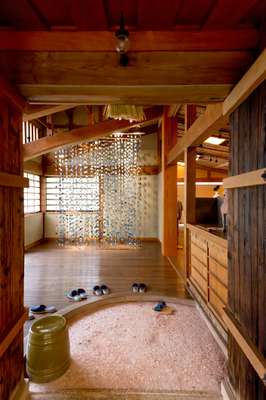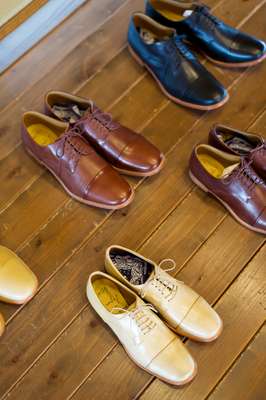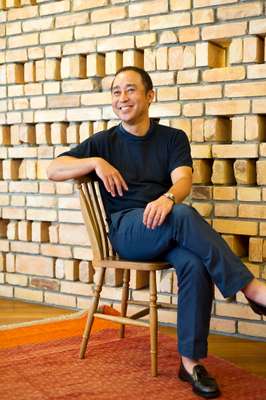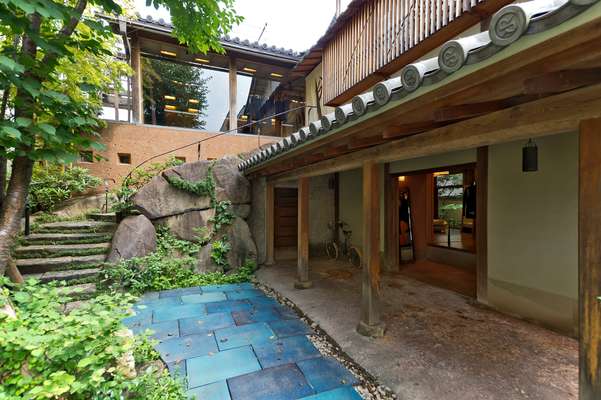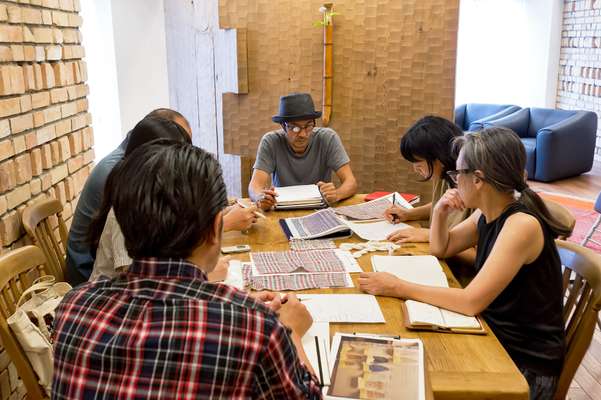 Retaining a sense of mystery in the fashion business is no easy task but 45rpm has achieved it by doing no advertising at all for the past 20 years. "We wanted to focus on making good products instead," says vice-president Masaki Nakashima. "And we prefer to rely on kuchikomi [word of mouth]."
The company produces casual clothes with a Japanese sensibility for men and women. The design team is relentless in its pursuit of original fabrics, whether that means collaborating with weavers in northern Japan or a mill in the Scottish Shetlands. "We work with factories that are prepared to go the extra mile to produce something that doesn't exist on the market," says designer Hiroaki Maekawa.
With a turnover of ¥8bn (€61m) a year and 250 staff in Japan (50 at the Tokyo HQ), what started out as a small operation nearly 40 years ago has grown into a flourishing brand with a strong identity and a loyal clientele. There are 48 shops in Japan plus others in New York, Paris, Beijing, Taipei and Hong Kong.
The brand is best known for its indigo cottons and denims, boasting the thinnest indigo thread in the world. This season the blue dye is being applied to horse leather by a Kyoto tannery patronised by the imperial family. "Our reference is always old indigo textiles from Japan," says Maekawa.
Clothes like these don't come cheap but regulars know that an indigo shirt or a pair of denims from 45rpm will last for years. "Our customer is someone who appreciates good quality even in casualwear," says Nakashima. Japan accounts for 85 per cent of sales but more stores in Europe and the US are planned for the near future.
45rpm.jp
Why it works
Quality not quantity
45rpm specialises in just a few products.
Quiet confidence
Instead of spending money on advertising, 45rpm has concentrated on investing in its clothes.
One thing at a time
The company decided to first conquer Japan before looking beyond to Europe and the US.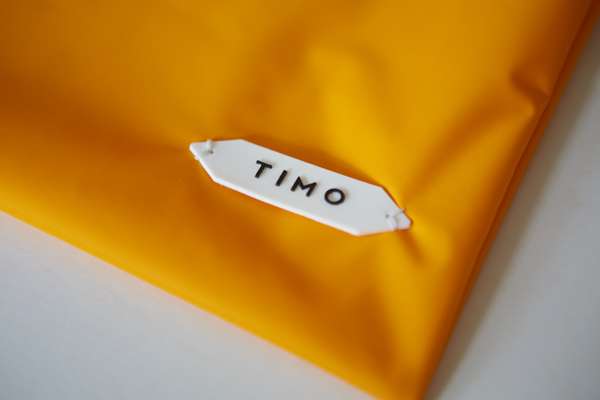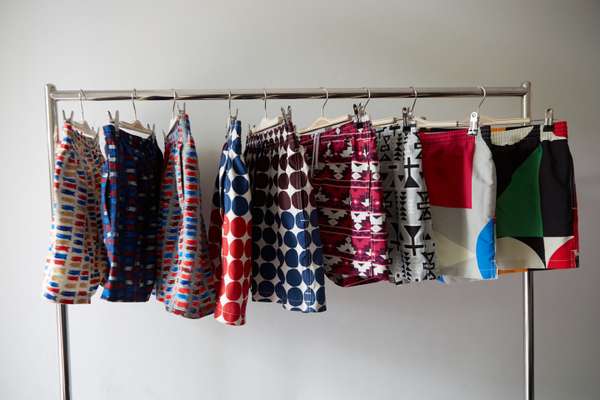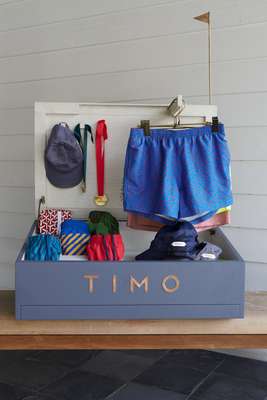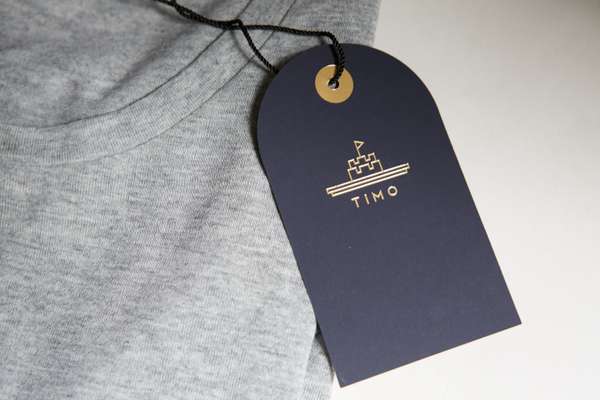 Despite being blessed with hundreds of beaches, Thailand isn't known for its beachwear brands. However, this has started to change over the past few years with the growth of Timo Trunks, the Bangkok-based swimwear label founded by Pow Foongfaungchaveng in 2010. "Timo Trunks came about because I couldn't find anything I liked in the market," he says. "The mid-priced swimwear market for men comprised board shorts or tight briefs – nothing suitable for the design-oriented consumer."
The company has grown to 10 full-time employees and a roster of international freelance designers who come up with the colourful prints and trunk varieties that Timo has become known for. This summer the company opened pop-up shops in Tokyo and Fukuoka and last year the trunks were stocked in Hong Kong for the first time.
However, while shoppers in London, Ibiza and various luxury resorts around the world can pick up a pair of Timo Trunks easily, Foongfaungchaveng is careful about entering the US market: "In keeping with our design aesthetics, we are selective about our trade partners."
Foongfaungchaveng predicts double-digit growth over the next two years. "In the beginning, Timo's strategy was to specialise in great trunks at affordable prices. But we've realised that our fans only need so many pairs per year so my vision is that Timo will be selling a full range of beach products in five years."
timotrunks.com
Why it works
A little respect
"We do not want to be a brand that takes advantage of lower manufacturing costs in Asia to sell cheap products,' says Foongfaungchaveng.
Fresh thinking
Each season, Timo releases several new prints to keep customers coming back.
Starting small
Having identified a gap in the trunks market and done an impressive job of filling it, Foongfaungchaveng can now expand into other areas.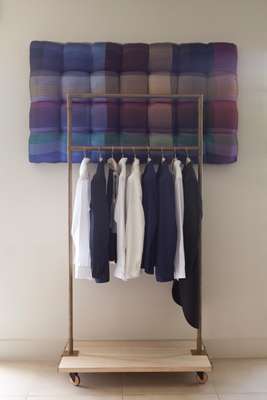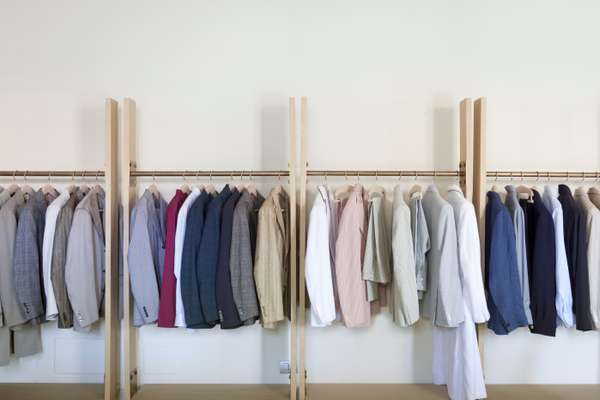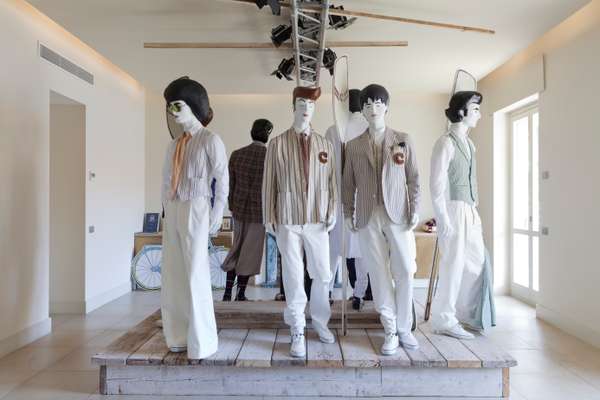 Set up just outside Parma in 1958, Caruso is a key supplier of prêt-à-porter and customised jackets and trousers to the big names in fashion from New York to Paris. In recent years the company has focused on promoting its eponymous label made up of smart suits and sports jackets with soft shoulders and quality fabrics. This includes a new lightweight Merino wool that has been specially made for the house by Loro Piana.
Backed by ceo Umberto Angeloni, an economist and one-time head of high-end Neapolitan tailors Brioni, the brand is preparing to launch its first flagship store in Milan after racking up success with sartorially minded clients at retailers from United Arrows to Bloomingdale's. "In the segment of 'classic tailored clothing', one finds different expressions of style, ranging from traditional to evolutionary," says Angeloni. "Caruso is the latter: a modern silhouette that reflects a lean, athletic body while maintaining comfort."
Rather than using models, the firm relies on dapper mannequins dressed in Caruso to represent its target customer in cities such as Paris and Buenos Aires. Each year the firm makes 11,000 made-to-measure garments, with three-quarters destined for its in-house label. Business is stable in recession-hit Italy, which makes up a quarter of its sales, with strong demand from traditional markets (Germany and Japan) and emerging economies (Turkey and South Africa).
carusomenswear.com
---
Why it works
Spreading the load
With 600 employees, Caruso combines craftsmanship and customisation with large-scale manufacturing to keep costs in line for its quality clothing.
Keeping it simple
Caruso shuns celebrity association, instead relying on word-of-mouth. "It's about targeting an attitude not a pocketbook," says Angeloni.
Timely fashion
Retail strategy relies on an organic rollout of own-branded shops only after partnering with established retailers to reach the right clientele.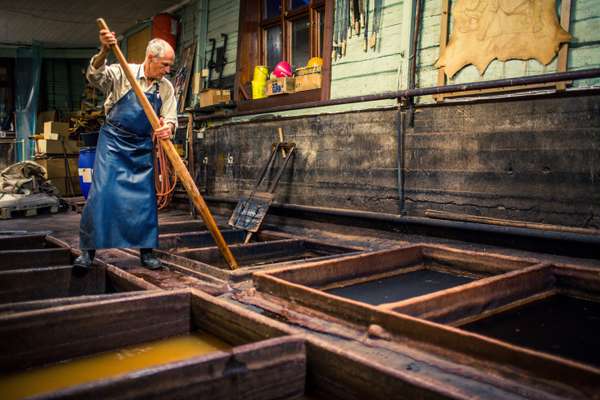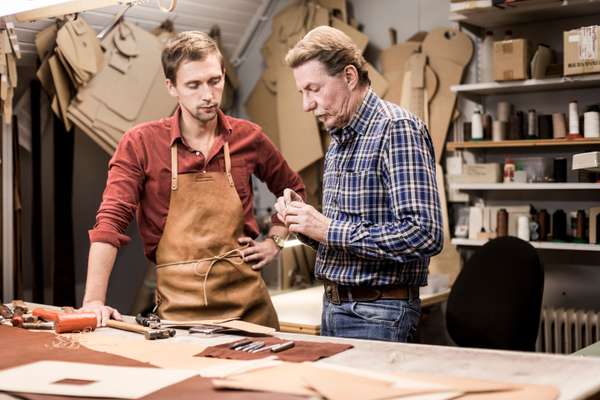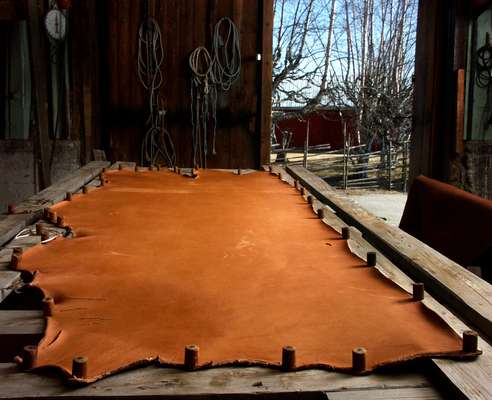 Billy Larsson, Böle's 60-year-old master saddler, has a motto: "Everything made after 1890 is crap." Lately he's gone soft and stretched his limit to 1950.
In the 1950s, when rubber began gaining ground as a material for boots, many local businesses went broke or turned to cheaper chemical tanning. Founded in 1899, Böle is one of the world's few remaining leather-goods companies that tans hides naturally, using only spruce bark and water. The leather gets its light brown colour from the bark, which the company's five employees gather from the surrounding forests.
The water in which the hides are soaked for a year comes straight from the Pite river. Thereafter the leather is hand-sewn into tote bags, briefcases, aprons and travel pouches.
"We've succeeded because we've specialised in exclusive products and dared to charge enough for them," says Anders Sandlund (right, in red shirt), who took over as creative director last year. The firm's annual turnover is €400,000, with Sweden the main market; Böle is also sold at Harrods in London. Sandlund is currently looking for new distribution channels and would like to see the company grow. "There's going to be a generation shift pretty soon and we'll have to employ new people," he says. "We're carrying on with unique know-how about a traditional profession that has almost disappeared."
boletannery.com
---
Why it works
Unique angle
Nobody else tans leather with spruce bark and uses it for consumer products.
Loyal fanbase
"We've got a small marketing budget but have many ambassadors," says Sandlund.
Value judgement
Böle's top-of-the-line briefcase starts at €4,000 and comes with a 15-year guarantee.