Americas / Global
Americas
Briefing
Swapping rum for wine in the Dominican Republic, bidding for the Olympics in Anchorage and going long-haul with Alaska'a senator.
Me and my motorcade no.42
You can go your own way
Alaska
[LISA MURKOWSKI]
It's hard to find a photo of Alaska's Republican US senator Lisa Murkowski where she isn't on the move. It makes sense, given the state she represents. It can take hours to fly across America's 49th state and the slog to her office on Capitol Hill in Washington DC takes more than seven hours in a jet. But the long-hauls don't keep her from meeting her constituents.
She surely learned a few valuable lessons from her dad – the former US senator and Alaska governor Frank Murkowski was embroiled in the controversial state purchase of a private jet that many said couldn't even land at many of Alaska's rural airports. The junior Murkowski's motorcade is decidedly more modest and on many journeys she's just hitching a ride.
On a recent trip to the remote island of Little Diomede – which literally splits the distance between the US and Russia – Murkowski flew on a US Coast Guard helicopter. She even sported a government-issued orange flight suit for the trip.
Only about 30 per cent of the state's roads are paved, which means any sort of executive car won't get you very far. "In Alaska, where we are twice the size of Texas with fewer miles of road than Rhode Island – it's far more complex. There's no such thing as 'you can't get there from here' but it may require planes, trains, automobiles, boats, atvs, snowmachines or dogsleds," says Murkowski's communications director, Matthew Felling. Indeed, for the twice-elected senator sometimes it means taking off those patent shoes, slipping into a pair of rain boots and heading upstream in a skiff.
Alaska Airlines Boeing 737-400 Combi
Built for utility, the modified Alaska Airlines 737 is unique to a few carriers in the world. The jetliner holds cargo in the front and has space for passengers in the back.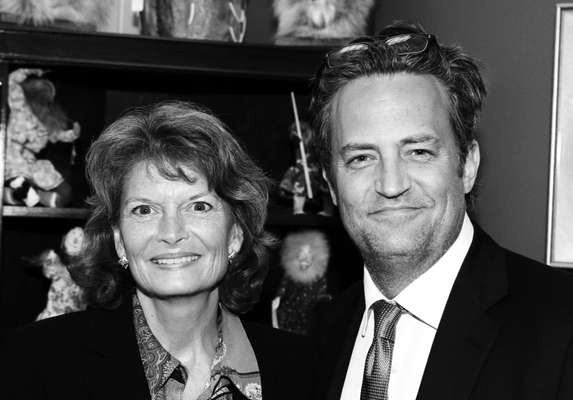 Cessna Conquest II
This small, civilian plane is popular with air carriers across Alaska. Because the plane can climb to 35,000 feet, it can easily hop over the Alaska Range (which tops out at just about 20,000 feet).
Sikorsky HH-60 Jayhawk
Long the workhorse of US Coast Guard rescue missions, an Alaska-based fleet of these stands ready to pluck someone out of the Bering Sea's icy waters. And, of course, bring a senator along on a goodwill mission or two.
Xtratuf rain boots
If metal and tyres won't do the trick, many Alaskans simply go by foot. A mainstay in much of the state, the Xtratuf boot has been the shoe of choice for an Alaskan bride or two.
---
In a bid mood
USA
[WINTER OLYMPICS]
The sub-Arctic city of Anchorage is considering a bid for the 2026 Winter Olympics. Mayor Dan Sullivan and his city hall cohorts say Alaska's most populous city is an even stronger contender than it was when it lost bids for the 1992 and 1994 games. "Historically, a bid is not awarded to a city on the first try. It is often three or four attempts before it becomes host city," says a hopeful Lindsey Whitt, communications director for Sullivan.
Anchorage has grown up a bit since it last threw its name into the ring. Ted Stevens Anchorage International Airport is a first-rate gateway that is one of the busiest freight hubs in the world, so a few more ski bags and hockey sticks won't jam up the luggage carousels. And it is equidistant between Tokyo and New York, so it could be an interesting crossroads between East and West.
Other US cities Reno/Lake Tahoe and Salt Lake City are considering bids as well. One thing's for sure: it's hard to beat the view atop Mount Alyeska, home to Anchorage's giant slalom course.
---
Dominican order
Dominican Rep
[WINE]
Visitors to the Dominican Republic are more used to sipping dark rum on the beach than locally produced wine in the mountains. However, that could be about to change.
Billed as the first wine tourism development in the Caribbean, the Dominican Republic plans to develop vineyards in the country's southern Azua region where the cooler mountain climate lends itself to wine producing.
With the help of wine growers trained in Chile, the $167m (€123m) joint US-Dominican venture hopes to lure tourists to wine-tasting tours and brand the Caribbean state as a wine destination in the region.
---
Hawaii could join the 13 US states that recognise gay marriage. Governor Neil Abercrombie has called for a special legislative session in late October to discuss a bill to legalise same-sex marriage.