Asia / Global
Asia
Briefing
"Resource diplomacy" in Japan, getting Mao for your money in China and why Singapore is looking north.
On a power trip
Japan
[ENERGY]
It may not be attracting the same attention as the country's uncharacteristically adventurous economic policies but Japan's diplomatic strategy is showing similar signs of fresh vigour. Prime Minister Shinzo Abe and his team, apparently eager to avoid the intransigence that marked Abe's first stab at power, are going all out for what is known in Japan as shigen gaiko – resource diplomacy.
With its own nuclear power plants all but switched off and thermal power stations now going at full pelt, the Middle East is in sharper focus than ever before. Abe has been to the region twice this year, scrupulously calling on key players in the Gulf Cooperation Council, who supply Japan with nearly three quarters of its petroleum needs and a substantial amount of its gas. This year Abe has been welcomed in Bahrain, Saudi Arabia, United Arab Emirates, Qatar and Kuwait.
Energy is not the only thing up for grabs either. With countries such as Kuwait and Qatar – which will host the 2022 football World Cup – planning vast infrastructure projects, Japan is keen to get its foot in the door. Abe's excursions have proved fruitful, drumming up energy and business deals including a number of joint development projects ranging from the Doha Metro to desalination and water treatment plants. Middle East expert Professor Satoshi Ikeuchi from Tokyo University sees Abe's "extraordinary willingness" to pay court to the Gulf monarchies as part of a bigger picture. "I don't think the Gulf is their sole destination in terms of resource diplomacy," Professor Ikeuchi says. "Of course in the short term Qatar's gas is vital and [the] Saudi capacity to stabilise the market is vital. But I think their Gulf policy is part of a comprehensive portfolio of resource and technology diversification."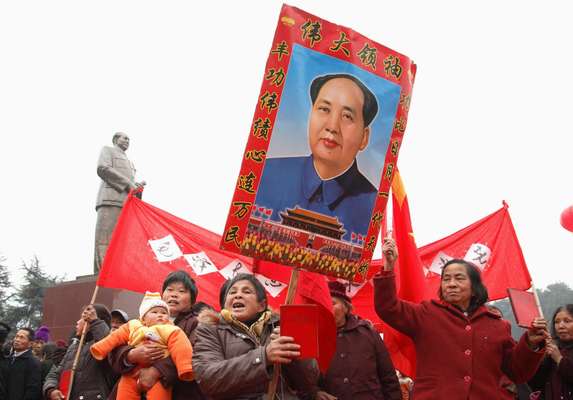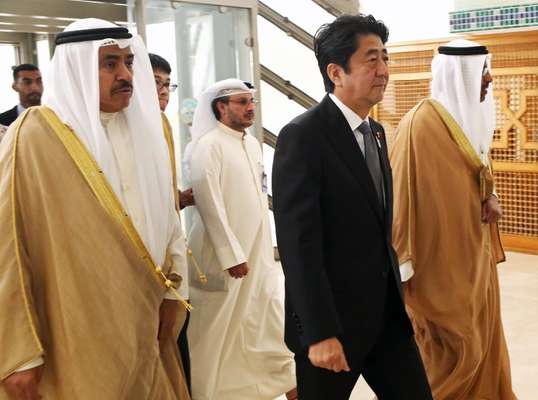 November sees India's wedding season get underway – good news for the global gold industry with prices at a three-decade low. Nuptials account for 50 per cent of India's gold consumption, worth €18bn a year.
---
Type: Presidential
Date: 6 November
Candidates: Emomali Rahmon, president since 1994, is seeking a fourth term and an extension of his mandate until 2020. Given his colossal personal wealth, unanimously supportive media and an electoral process of debatable transparency, there is no chance he won't win it but a coalition of opposition parties plans to field civil rights activist Oynihol Bobonazarova as token competition.
Issues: The poorest ex-Soviet state is also corrupt – few were surprised by WikiLeaks revelations about Rahmon's looting of the economy.
Monocle comment: Voter apathy is sad but understandable.
---
The Mao factor
China
[POLITICS]
December is the 120th anniversary of Chairman Mao's birthday. more than ¥15bn (€1.8bn) is being spent on celebratory projects in Mao's hometown. "It's a chance for the leadership to demonstrate power and pay respects to the man who founded the nation," says historian Frank Dikotter.
But politically it is tricky. Bo Xilai, the disgraced politician, for instance, embraced Mao to push a more left-wing agenda and some in Beijing took it as a criticism of the recent, more liberal economic direction.
---
Shipping forecast
Singapore
[DIPLOMACY]
Singapore may seem the most unlikely of the six new nations to be granted observer status on the Arctic Council but the tropical city-state has been quietly developing an Arctic policy for years.
Singapore knows that a rival Northern Sea Route could someday threaten its pre-eminence as a global shipping hub, so it's mitigating the losses by becoming an Arctic stakeholder.
The country was the first in Asia to develop icebreakers for the Arctic and is also designing jack-up rigs and other ice-class vessels. It also believes its expertise in running major port facilities could prove invaluable should an Arctic country one day decide to build a "Singapore of the North".