Travel / Global
Go with the ice flow
There was a time when a trip to the chilly climes of the north promised frostbite and, potentially, mortal peril. Now you can land at a refurbished airport, check into a boutique hotel and sightsee in a hot-air balloon.
Embrace alternative transport
Arctic Kingdom expeditions
Canada
Travelling around the extreme and isolated high Arctic north of Canada calls upon the expertise of Toronto-based travel company Arctic Kingdom, founded by Graham Dickson, a University of Pennsylvania graduate.
His passion for extreme diving took him to Arctic waters for the first time in 1999, a place where he now spends most of his time taking travellers into the remote regions of Nunavut and Baffin Island. "Here it is all about logistics and knowing the right people," says expedition director Thomas Lennartz (far left). "Anything is possible."
arctickingdom.com
Snowmobiles: Arctic Kingdom owns six Ski-Doo Expedition 600 ACE snowmobiles by Bombardier and has access to 10 more depending on the size of the expedition.
Dogsledding: An optional activity for guests. Trips include a private meal on top of an iceberg with delicacies such as Arctic char sashimi and caribou carpaccio.
Hot-air balloons: Arctic Kingdom has one hot-air balloon for four people in Arctic Bay and another will be stationed at Pond Inlet. Flights are made on request and allow travellers to see the Arctic sea in its gargantuan glory.
---
Sleep in an igloo
Hotel Arctic
Ilulissat, Greenland
Some 300km north of the Arctic Circle is the aptly named Hotel Arctic, its five metal igloos are perfect for those who want to stay next to the Ilulissat icefjord. Open from May to September, each igloo holds up to two people. The hotel has been awarded a Green Key Eco-Rating for being a leader in creating awareness about global warming.
hotel-arctic.gl
---
Get a warm reception
Puvirnituq airport
Nunavik, Canada
The Nunavik village of Puvirnituq completed an airport overhaul in April. Most striking is the new CA$6.5m (€4.7m) main terminal building with its shops and radio tower. The airport can now accommodate larger jets such as the Boeing 737-200C, meaning shorter flight times from Montréal.
The terminal was designed in collaboration with the local Inuit community. "The qamutiq [traditional sled] inspired many aspects of the building's design," says principal architect Alain Fournier, a partner at Fournier Gersovitz Moss Drolet et Associés Architectes.
11 819 988 1530
---
Bunk down at basecamp
Nordenskiöld Lodge
Svalbard, Norway
Hidden away on a side fjord of the Svalbard archipelago, the Nordenskiöld Lodge serves as a basecamp for those hiking the glacier of the same name. Run by Basecamp Explorer, this wooden inn has all the necessary comforts. The heat for the lodge's five rooms is provided by burning wood gathered from nearby forests and drinking water is sourced straight from the glacier.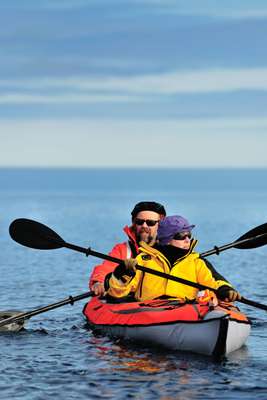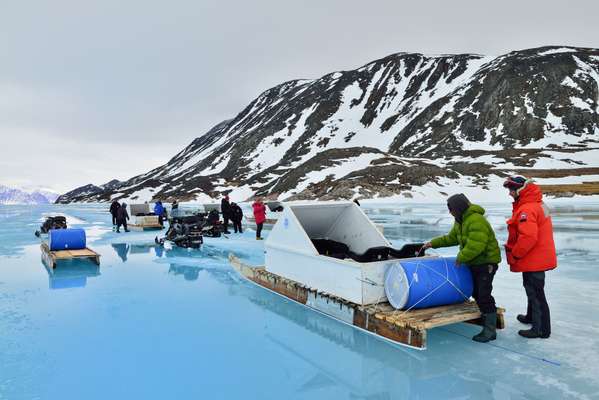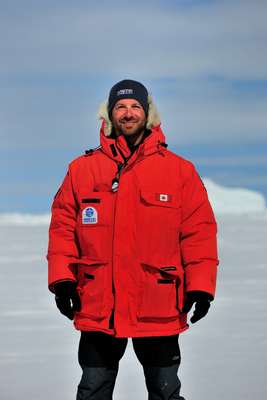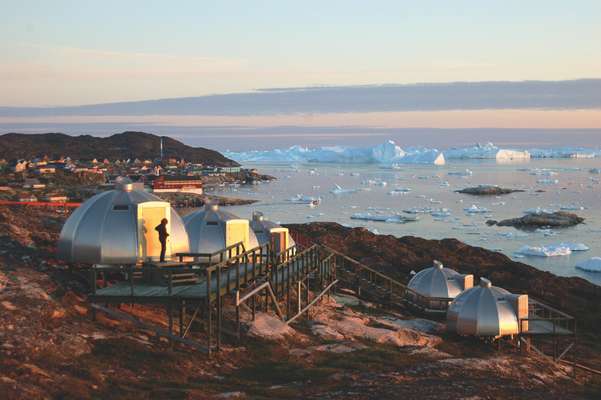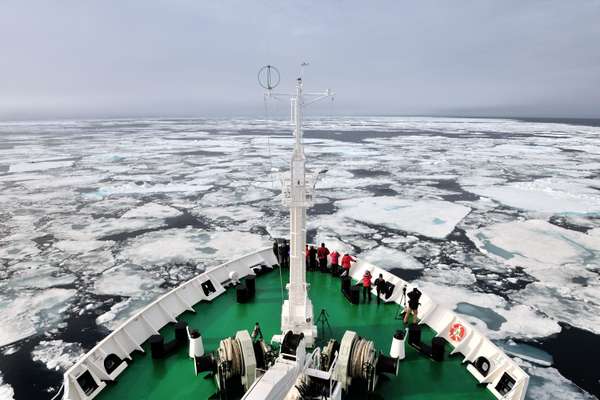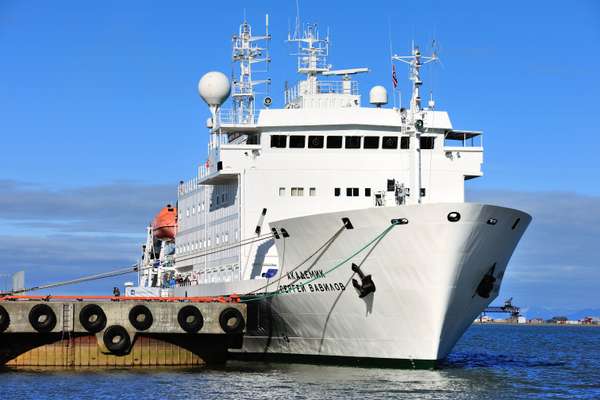 Guests can visit surrounding mining towns, go skiing or relax in the sauna. Flights from Oslo to Longyearbyen, Svalbard's hub, take three hours and Nordenskiöld can be reached by boat, snowmobile or a dog-sled trip.
basecampspitsbergen.com
---
Enjoy a leisurely commute
Arctic Umiaq Line
Greenland
A scheduled passenger ferry has sailed this route along the west coast of Greenland for more than 200 years. Today the Arctic Umiaq Line's passenger ferry, Sarfaq Ittuk, also functions as a kind of back-to-basics cruise ship, sailing – depending on the season – from Qaqortoq or Narsaq in the south via the capital Nuuk to Ilulissat in the Arctic north over the course of three days. This spectacular frozen coast is a major attraction for tourists keen to see the Arctic meadows in the south and the icy fells of the north, with plenty of opportunities to spot icebergs, whales and seals along the 1,300km route. These days the Arctic Umiaq Line is jointly owned by Air Greenland and the Royal Arctic Line, which also operates a handful of smaller ships on local commuter routes.
aul.gl
---
Take the scenic route
Lux Adventures
Iceland
Icelandic tour operator Lux Adventures likes to get to places no other cars in the country can get to with its four custom-made 4x4 Land Cruiser 70s with monstrous 110cm tyres (pictured). Since 2003, the company has operated tours to places such as the Fjallabak Nature Reserve and the Landmannalaugar highlands.
"We drive on top of glaciers and volcanoes in the most intense weather conditions," says Karl Olafsson, director of development at Lux Adventures. "In the extreme interior of the country we cross fast-flowing rivers or drive through ravines over steep rhyolite rock slopes and boiling hot springs, ending up on light-coloured alluvial plains that reach the cold Arctic sea."
lux.is
---
Sightsee in style
Atlantic Helicopters
Sørvágur, Faroe Islands
For as little as €11, visitors can hop around 10 of the islands that make up this isolated Danish archipelago on board a helicopter. Since 1994, Atlantic Helicopters, a division of Atlantic Airways subsidised by the Faroese government, has been a means of getting around for both locals and tourists.
The company also conducts a lot of "sling" work: dropping cranes, cars or building equipment in secluded places, filming, supporting offshore operations on oil platforms and conducting rescue missions.
The fleet consists of two Bell 412s with room for up to 11 passengers each. The subdivision works with 14 staff of whom nine are pilots specially trained to operate in extremely changeable North Atlantic weather conditions.
atlantic.fo
---
Strike out on a polar research ship
Akademik Sergey Vavilov
Canada
There are many expedition ships sailing around the Arctic's icy waters but few as imposing as the 117m-long Akademik Sergey Vavilov.
Originally built in Finland in 1988 as a research ship for the Russian Academy of Science to conduct hydroacoustic tests and other studies in the world's coldest oceans, it now operates primarily as a polar expedition ship that can take as many as 92 passengers on board. The Vavilov, with its highly experienced Russian crew, is operated by Canadian company One Ocean and sails around Svalbard, Greenland and the Northwest Passage above Canada.
When not cruising the waters of the north, the Vavilov heads for Antarctica or continues with its scientific research thanks to the extra income that is generated by tourism.
oneoceanexpeditions.com
---
Relax in a boutique hotel
Egilsen
Stykkishólmur, Iceland
Two years ago, Gréta Sigurðardóttir bought an 1867 wooden house from Stykkishólmur's mayor and transformed it into the 10-room boutique hotel Egilsen, with the help of Reykjavík-based architecture company a2f. "We just kept the exterior as the skeleton and changed everything inside it," says Sigurðardóttir.
The three-storey building is home to one of the most extensive literary collections in the region, from unique leather-bound Shakespearean novels to limited-edition Icelandic children's books. "What can I say – I'm a big fan of books."
egilsen.is
---
Stay in a fishing village
Tromvik Lodge
Tromsø, Norway
Tromvik is an idyllic retreat for those seeking some R&R on Norway's northernmost tip. Evening barbecues include fish caught in the surrounding waters, with dishes such as ceviche, king crab and pan-fried halibut. "There is such tranquillity and peace here," says owner Tore Gjert Eriksen, who runs the lodge with wife Anne. "You're so close to nature and all it has to offer: hiking in the forests, fishing for trout and salmon in the lakes, chasing the Northern Lights and whale watching."
tromviklodge.com
---
Catch the Northern Lights
Kakslauttanen
Saariselkä, Finland
There are two main attractions for visitors to Finnish Lapland: meeting Santa Claus and watching the Northern Lights. For the latter, the Kakslauttanen hotel in Saariselkä is the place to stay.
A 30-minute drive from Ivalo airport, Kakslauttanen has grown from a modest log-cabin village into a high-end destination where guests can stay in "igloos" made with thermal glass to watch the Aurora Borealis from bed. And spend some time in the on-site smoke sauna – its the biggest of its kind in the world.
kakslauttanen.fi
---
Stay on an Arctic island
Malahorn
Grímsey Island, Iceland
The Malahorn guesthouse offers a tough choice between hunkering down and enjoying the view or strapping on sturdy footwear and exploring the Icelandic coastline.
Nearby Grímsey is the largest island nesting sight for the Atlantic puffin; visitors can see upwards of 300,000 of them swooping into the freezing waters for fresh fish.
The guesthouse is cosy, offering accommodation from a self-catering cottage for the independent traveller to full-board for those looking to take a load off.
malarhorn.is