Oceania / Global
Oceania
Briefing
Renewing urban Australia, choosing a new Aussie Governor-general and saving Tonga's tourism.
Renovate to accumulate
Australia
[URBAN RENEWAL]
An urban renewal company that has helped to transform the central business district of Newcastle, New South Wales is now taking its message to other Australian cities and building interest in the US, Canada and Europe too.
Five years ago, many of the buildings in the heart of the city, two hours' drive north of Sydney, were empty – boarded up and often vandalised. Marcus Westbury, a writer and festival director, believed that if landlords were more flexible and creative, new life could be breathed into rundown districts.
Westbury initially returned home to Newcastle to start a bar but exorbitant rents foiled his plans. "Sidetracked, I decided to find a solution to address the unaffordability of the cbd. Renew Australia is my attempt to share my experience and save others the time, trial and error I went through," he says. Renew Australia is an organisation that works with landlords to find the right tenants willing to take a risk. It provides short-term licences to local projects, at limited costs, with the hope that it will help to rejuvenate forlorn areas.
In Newcastle alone, more than 120 new enterprises have been set up in 55 buildings, including art spaces, furniture makers and even a studio designing handpainted bicycle bells.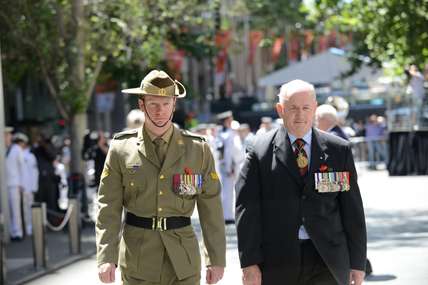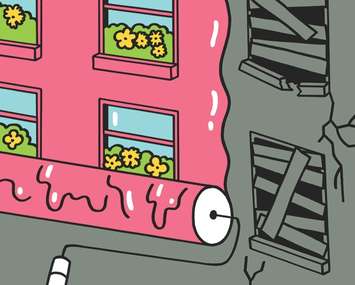 Renew has recently spread to Melbourne, where an abandoned Dockland Spaces food court has been transformed into an arts venue and exhibition space. Another enterprise at Dockland is The Revolution Project, which assists young people who are long-term unemployed. The project includes an online shop, retail outlet and office.
Upcoming Renew Australia initiatives:
Newcastle: Reconfiguring the former David Jones building, one of Newcastle's iconic retail locations. Expect a number of boutiques and galleries to pop up in the next few months.
Leichhardt, Sydney: A project to turn a 1980s inner-city mock-Italian piazza into a home for artisans.
Mildura, Victoria: In a riverside town known mostly for its grape production and wines, Mildura is one of many smaller local communities supported by Renew Australia. The first empty shop became a gallery in September.
---
Soldiering on
Australia
[GOVERNMENT]
An early task awaiting new prime minister Tony Abbott will be to choose Australia's governor-general, the local representative of the British Crown. Favourite to succeed incumbent Quentin Bryce in March is former Australian Defence Force chief General Peter Cosgrove (pictured), a popular figure who won the Military Cross in Vietnam. A former soldier would be appropriate: 2015 will mark the centenary of Anzac Day and the Gallipoli campaign, Australia's most cherished foundation myth.
---
Q&A
Robert Macklin
Journalist
Canberra
Convicts deemed too unruly for the Australian colonies used to be sent to Norfolk Island, a tiny pacific outcrop, 1,700km northeast of Sydney. Today the far-flung territory is threatened by bankruptcy and a shrinking population. It's the subject of Robert Macklin's book, Dark Paradise.
Are any of Australia's external territories allowed as much self-governance as Norfolk Island?
No. The island hasn't fully incorporated into the Australian polity and its 1,700 citizens don't pay taxes. They live on about AU$30m (€21m) a year of handouts from Australia.
How strong is its economy?
It relies on tourism, which has decreased to around 22,000 visitors a year. If this continues, its economy will collapse and the islanders will be forced to become full Australian citizens.
Can the island reverse population shrinkage?
It's a tourism goldmine. If it comes fully into the Australian polity and gets investment, people will flock there.
---
Lame plane
Tonga
[TOURISM]
Tonga's tourism industry – the country's second largest source of hard currency – is in trouble, thanks to a faulty Chinese-made plane. The ma-60 aircraft was a gift to Tonga from China but concerns over its safety have led New Zealand to suspend tourism aid of around €6m. The plane is one of just three in the fleet belonging to Real Tonga, a new airline that launched in March.