Property prospectus: Bergen / Bergen
Small is beautiful
Nordnes, in central Bergen, is attracting a new generation of creative types – who don't mind a lack of private space.
Half-jokingly, you might hear someone call it "the Republic", but more easily you'll get a sense of what distinguishes Nordnes by just taking a brief stroll from the city centre through this peninsular neighbourhood of Bergen. Shooting off from the town centre into the Byfjorden, the atmosphere changes as soon as you cross its threshold: from mighty stone buildings to wooden cottages, it's a village vibe now (not that Bergen is a frantic metropolis, of course).
In the 1970s and 1980s, Nordnes was all but a slum, home to drug addicts and prostitutes. Its high street may still not be quite there but cobbled side streets ooze charm and there is more than enough to justify residents' warming patriotism. Here you'll find one of two cinemas in all of Bergen, discover Norway's oldest artist-run arts centre or reach the neighbourhood's tip and be treated to the stunning 102-year-old swimming club, the Nordnes Sjøbad (a heated, salt-water bathing club with stunning views).
"This neighbourhood attracts a certain type of person," says artist and gallerist Marie Storaas, 32. Architects, artists, young, old and multicultural, they are also people who don't mind a snug living space: Storaas's three-floor wooden home, built in 1775, is only 90 sq m and fits her family of five. Thankfully this is Scandinavia, capital of cosiness, and what would feel like cramped quarters in Britain or North America here feels warm and pleasantly idiosyncratic while still being orderly.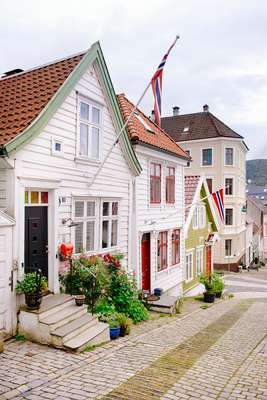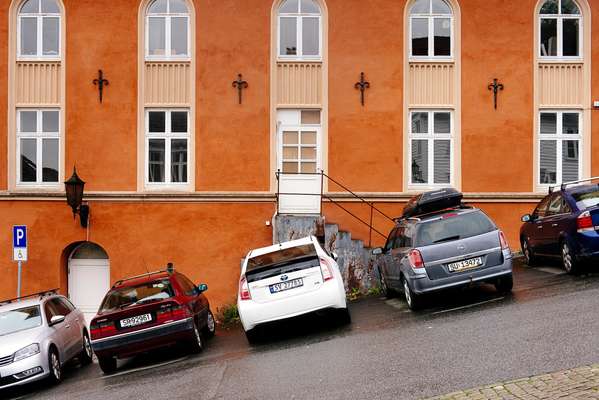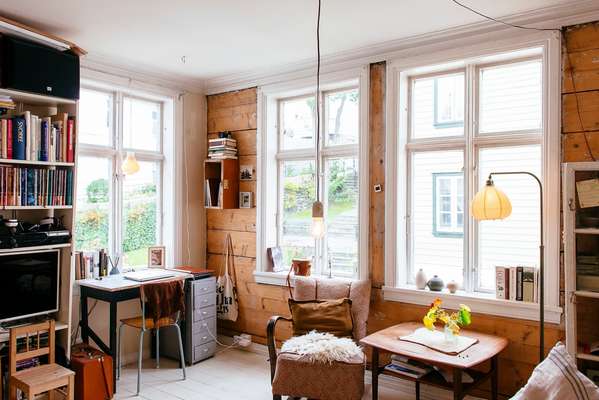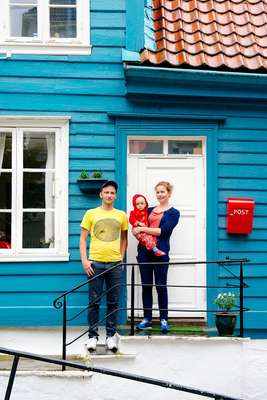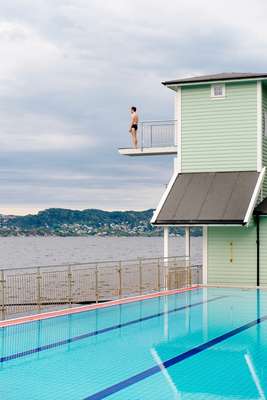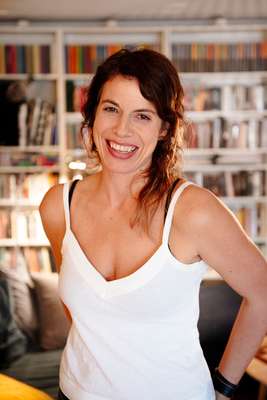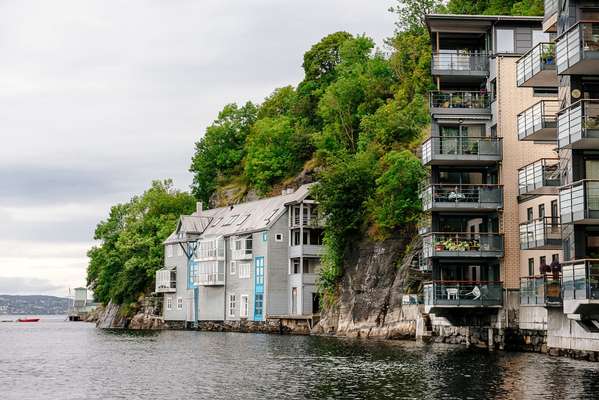 Where private space is at a premium, more is made of what lies beyond your front door. "The entire area serves as our living room," says Storaas, who always swam at Nordnes Sjøbad as a child and moved to the neighbourhood 11 years ago. "There is more of a community vibe [compared with other parts of Bergen]. The geography definitely contributes." The architecture dictates a more socially orientated set of residents, helped by the fact that few choose to leave Nordnes after landing one of its coveted homes.
While the lifestyle of small living spaces can be recreated, the housing stock in Nordnes can't. When the oldest of the still-standing wooden homes were built nearly 250 years ago, forestry in Norway was a more considered practice. Slow-growth trees were individually selected for specific purposes: trees good for making window frames might differ from those appropriate for flooring, for instance. In Storaas's home, layers of wallpaper and treatment were stripped back to expose the now-rare quality of its wood.
Today, the felling of trees is heavily mechanised and faster-growth trees are more commonly used: cheaper but not as durable. Oddly, it's an economic crisis 30 years ago we have to thank for Nordnes being as it is: slated for demolition, its residents only succeeded in fighting back because the city's coffers couldn't hack it – a stroke of luck not enjoyed in Oslo.
Today, the city has clearly changed its opinion: re-cobbling Nordnes's narrow streets; experimenting with new waste-management infrastructure that would take unsightly bins off the pavement (by putting in underground shoots, to be expanded across the city); and, just last year giving a facelift to Bergen's only remaining ballast quay (and giving the residents of Nordnes another spot to swim).
On its west shore is perhaps the neighbourhood's best asset – the United Sardines Factory (usf). In 1993, this former factory was transformed into a cultural centre to match any other: a relaxed restaurant, gallery, jazz café and the energy of having more than 80 artists' studios and offices occupy 12,000 sq m. This year its 1,500-capacity concert hall was renovated, designed to support amplified music, and boasts furniture designed specifically for usf by Bergen-based studio KnudsenBergHindenes (it's the centre's second in-house collection).
A cloister of apartment buildings next to the usf complex has helped make it even more of a hub and its vast 500-seat seaside terrace is packed in warm weather. Maria Prestmo has lived in one of these apartments since 2002, the year after they were built, and co-owns the Salongen Rom for Kunst gallery with Storaas. For her, the neighbourhood's density is key to its success: "My children's school is two minutes up the hill, there's a place to play in front of my door and a place to swim in the summer."
Amenity is never more than a stone's throw away in the neighbourhood (though Nordnes could perhaps use a better grocer if you're looking to shake off the gold handcuffs and set up shop here). And its assets range from historic to contemporary, some perfectly preserved (such as the bathing club) and others smartly updated. But the real spark of Nordnes is its mix of ambitious institutions with a humble environment and how it toys with scale: how a vast former factory can seem at home next to the tiniest of houses.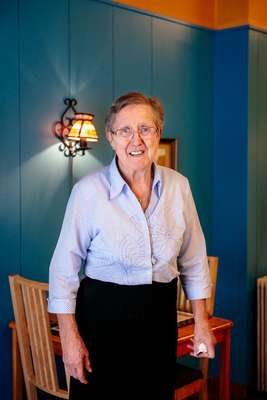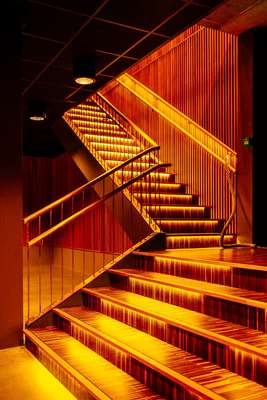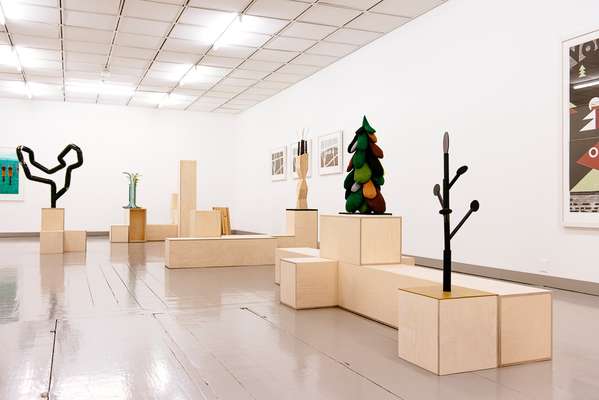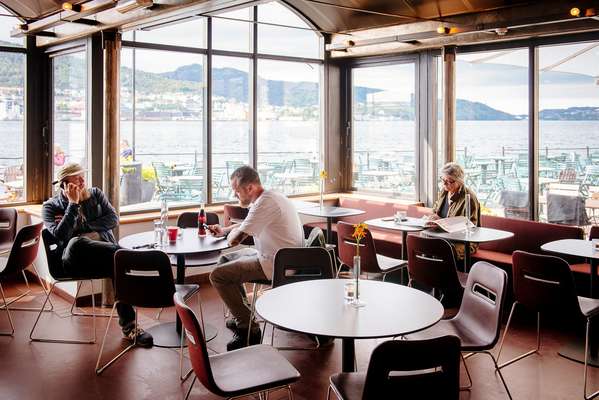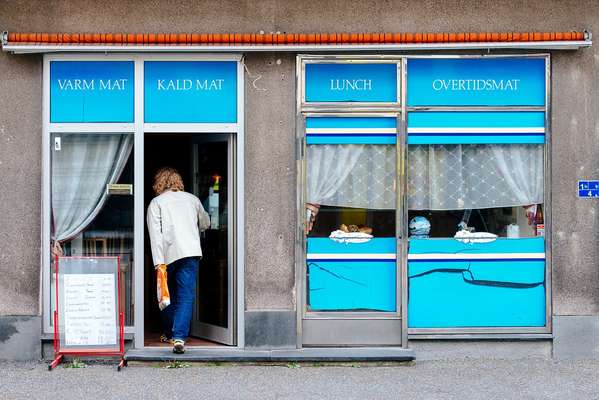 Klosterhagen Hotell
This 15-room hotel is located at the centre of Nordnes, a five-minute walk from the centre of Bergen. And it's got a social conscience: some staff are part of a service-training programme inspired by Copenhagen's Hostellet Vesterbro.
Strangehagen 2
+47 53 00 22 00
klosterhagenhotell.no
Salongen
A charming 15 sq m gallery tucked away on a pedestrian side-street, Salongen is run by two Nordnes residents and shows their work (photography and paintings) as well as that of other artists.
Nykirkeallmenningen 7
147 41 51 56 96
romforkunst.com
Hordaland Arts Centre
Showing both local and international artists, the gallery puts on five exhibitions a year. Enjoy a slice of the café's famous carrot cake that is worthy of its reputation.
Klosteret 17
147 55 90 85 90
kunstsenter.no/en
Kafe Kippers
Enjoy the sunset and dine outside on the vast terrace overlooking the fjord, opt for the cosy 80-seat indoor space or kick back with a locally brewed Hansa at the adjacent Jazz Café.
USF, Georgernes Verft 12
147 55 30 40 80
usf.no
Bjellands kjøkken
Randi Bjelland's five-table restaurant is as close to stepping into your Norwegian grandmother's kitchen as you can get: homely and kitschy with traditional home-style dishes.
Strandgaten 201
147 55 90 02 44
Hordaland Arts Centre bookshop
With more than 500 books and magazines in both Norwegian and English, the bookshop opened last year and goes beyond monographs: you can find art commentary and novels here too.
Klosteret 17
147 55 90 85 90
kunstsenter.no/en
Nordnes is characterised by its impressive collection of traditional wooden homes dating from the late 1700s and early 1800s that occupy the southern half of the peninsula. Over the hill, flanking Strandgaten, is a very different stock: post-war apartment blocks and commercial buildings, constructed after the 1944 explosion of a Dutch cargo ship, Voorbode, that destroyed many of the houses.
The cosy wooden homes (it's not unusual for a child's bedroom to have a footprint of under 5 sq m) force a particular lifestyle, says architectural psychologist Eirik Glambek Bøe: "It makes you reconsider your home; more of your life has to happen in public spaces."
Overview
Foreigners buying property in Bergen must have a non-resident personal identification number (a D-number), and the application takes a few weeks. As opposed to some regions in Norway, you can buy here without occupying the home, so you can buy a holiday property.
Prices (average) for traditional wooden home per sq m
1 bedroom–€7,000
2 bedrooms–€7,500
3 bedrooms–€7, 700
Estate agent
Dag Jonny Johannessen
DNB Property
dnbeiendom.no
147 915 04800