Model factories / Global
Class work
Making a workplace an enjoyable, productive environment doesn't have to involve table football and thinkpods. These industrial spaces have got it right through the simple use of light, good architecture and a commitment to the people who make the product.
In 1910, in the small town of Alfeld, about 50km south of Hannover, entrepreneur Carl Benscheidt needed to quickly build a factory for his newly founded shoe-last company Fagus (Latin for beech tree, from which lasts are traditionally carved).
Benscheidt commissioned architect Eduard Werner but was unhappy with the design's exteriors, which allowed little light into the building. In January 1911 he contacted a young architect, Walter Gropius, whose redesign of the façade included a curtain of windows providing sweeping views of the surrounding hills as well as open interiors and high ceilings. These features offered workers a humane and efficient working environment.
The factory has been in operation ever since, still as people-friendly as it was 100 years ago. Light streams into its main hall through Gropius's windows and skylights. "Being able to look outside was key to employee happiness," says Karl Schünemann, who began at Fagus as a teenager and is now in his late sixties. That view is still a bonus today and the bright, airy surroundings are still an uplifting place to come to work.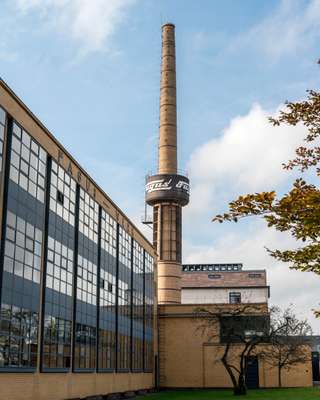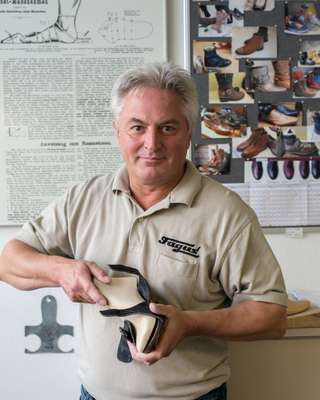 The last division's onsite staff amounts to about 40 and remains engaged and loyal; fiercely so in cases such as Schünemann's. In the back of the building, at a long workbench modellers carve wooden lasts for long-time clients such as Ecco, Gabor and Högl. Each size and width requires a master last with perfect dimensions. The artisans are developing lasts for shoes that will ultimately appear on the market (and feet) in 2015.
In the main hall, synthetic lasts are machine and handmade (or customised with special handles so that robots can grasp them on assembly lines) by employees including Juri Baier, who's been with Fagus for 13 years. Others send 3d computer renderings of the lasts back and forth to shoe manufacturers until measurements are perfect. Employees break together for homemade lunch in the cafeteria that was once the boiler room; meetings and cultural events take place in a Gropius-designed building next to the entrance.
The company, now Fagus-GreCon, is still family-owned. "We're in the fourth generation," says managing director Ernst Greten, Benscheidt's great-grandson. "We'll soon be going into the fifth; my nephew is getting ready to take over."
When Greten and his brother Gerd took command in 1974, shoe manufacture was moving to Eastern Europe and Asia. The two saved the company by adding a machine-building division. The devices for fire detection and measuring moisture and thickness of building elements are produced in newer buildings on site which also make impressive use of natural light.
The company's adaptation included realising how important Gropius's building was to both the work environment and Fagus's identity. By the 1970s the buildings were in dire need of repair. Some still had shrapnel scars from the Second World War. "It took 20 years and about €7m to restore them," says Greten. "My great-grandfather placed great importance on being the best, treating people well and constant innovation." Fagus is proof his century-old worker-friendly philosophies – and Gropius's forward-thinking industrial architecture – have stood the test of time.
Continuity
What started as simple and humane architecture has become iconic. Though the Greten brothers were not design aficionados, they restored and invested in thoughtful architecture for the well-being of their employees. This has given Fagus authenticity – it has a regional identity as a desirable, fair employer.
Commitment
It's not just façade-deep. Fagus fosters skills and has developed sophisticated shoe lasts for Ecco and Lloyd – major customers for many years. Fagus still trains young workers, even though shoe-last carving is no longer an officially recognised profession in Germany.
Adaptability
It's a great example of a family-owned Mittelstand company in Germany adjusting to changing times. The diversification of its business – into machine building and electronics – has allowed the traditional core, shoe lasts, to continue. The shoe-last division is profitable too.
It wouldn't do to have any secrets at Snow Peak, the Japanese outdoor brand. To describe the company's rural hq and factory as transparent would be an understatement. Apart from the bathrooms, every room in the award-winning building is glazed for maximum visibility: the open-plan office, the meeting rooms, the shop, the factory floor and even the president's office.
The conference "room" doesn't have any walls at all and has a clear view of what everyone in the company is up to. Everywhere there are views of the mountains that surround this unique set-up, which was designed by Taisei Construction. "We wanted a headquarters that really connected to nature, that related to what we do as a company," says president Tohru Yamai, whose father, a mountaineer, started the business back in 1958.
When Yamai moved the Niigata-based company from urban quarters in nearby Sanjo city to 165,000 sq m of open space in the hills two years ago, it sparked a revolution in the way the company was organised: no more individual offices, no more closed doors and no more colonising of desk space. Yamai is an admirably laidback leader, whose one rule is that nobody sits in the same place two days running. Accountants, product designers and sales managers are all mixed in together in one workroom and the factory is just along the corridor. "This office not only looks different," says Yamai. "It has changed the way we operate too." Departments didn't always see eye to eye in the more conventional set up but this way "we're all in it together".
The whole building is open to the public every weekend. Visitors and Snow Peak fans can nose around the HQ and look through the windows of the spotless factory, which is currently fully occupied making one product: a folding stainless-steel brazier known as the Fireplace. Thousands of them are sold in Japan every year. "It's the product that most people who come here will have – it's important that they can see them being made," says factory manager Hajime Yamagishi.
Sheets of Niigata steel are piled up neatly and the cutting machines are buffed and gleaming. Even the workers look the part, welding and assembling in Snow Peak-branded black jackets, shirts and hats. The usual factory rules apply but the overall effect is as far from conventional industry as possible.
Yamagishi, who previously worked in the car industry, says he's never worked in a factory like it. "It puts a certain pressure – in a good way – to know people are watching. It certainly makes everyone very tidy."
For a small fee avid customers are welcome to pitch their tents in the campsite on the grounds. They can also go to the shop to buy the famously waterproof tents, Japan-made cast-iron cookware and super-light titanium cups and cutlery. There are also regular workshops on anything from tent assembly to solar power. "That way, we can talk to our customers directly and find out what they think of the products," says Yamai, a keen fly fisher who camps for 45 days a year and reckons he is the company's best customer, spending ¥1m (€7,400) each year. "I try every product we make and always buy things from my own pocket."
Snow Peak makes everything it can in Japan, and anything that Japan can't produce – tents, for example – is made in the best factory of its kind. "And we're probably the most demanding customer they have," says Yamai.
Snow Peak sticks firmly to the founder's notion of making products from the user's point of view and prides itself on making original designs. "If another brand makes a great product, there's no need for us to make it," says Yamai. "If we're making something, it's because nobody else is."
The headquarters is topped by solar panels but Yamai says the company's real contribution to the environment is in making products "that don't end up in the waste bin". Designing equipment that lasts for decades goes hand in hand with Snow Peak's commitment to repairing products, no matter how old. Visitors are free to look in on the workshop where well-worn tents and broken folding tables are brought back to life.
Yamai finds it impossible to pick a favourite product. "There are 400 items in the catalogue," says Yamai, whose office is piled high with camping gear. "And I love them all, like children."
Authenticity
Yamai allows Snow Peak to operate in the natural environment. Now with customers camping on their doorstep, Snow Peak staff can see exactly what works and what doesn't. In turn, customers can look inside the factory and feel part of the action.
Transparency
Nowhere is off-limits. All rooms are fully glazed, including the president's office and the factory floor. Staff can also see across to the campsite and the mountains. There's no disconnect between the brand and its identity.
Quality
Snow Peak's products are designed to last for years. Although the name isn't yet well known outside Japan, it already has a shop in Portland Oregon and is sold in about 25 countries.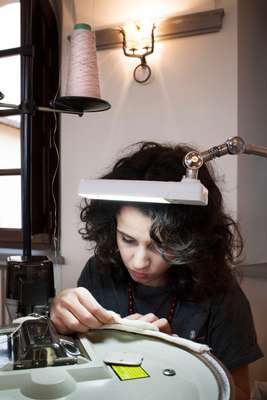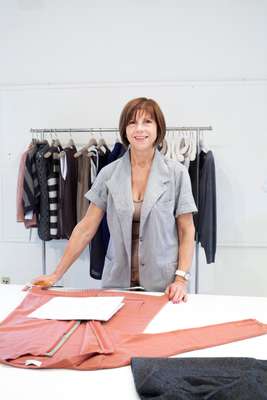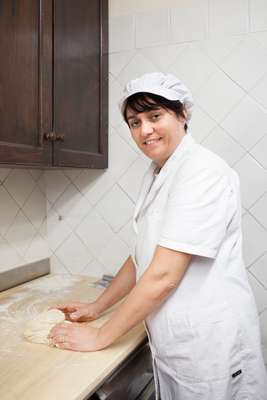 Lunchtime at Brunello Cucinelli's factory in Umbria is an hour and a half long. In the canteen, a former farmhouse, the staff sit down at a long wooden table to a subsidised meal of regional produce. Cucinelli believes that a proper lunch is a sacred ritual – il pranzo e' sacro – and one that ups the creativity of his workers and fosters a familial cohesion in the office and on the factory floor.
It's an unusual set-up for a company listed on the Milan Stock Exchange, with a capitalisation of €1.6bn. But Cucinelli retains a 61 per cent stake in the company he launched in 1978 and has used it to craft a business with an overtly humanist ethos. "Ethical capitalism means that we have to respect workers' dignity, culture, art and beauty," says Cucinelli. "This is a founding principle of our collections. We believe that giving economic recognition to the people who work for us allows us to preserve the high level of craftsmanship and quality of product."
The village of Solomeo, the company's headquarters, is his great project, with about 600 employees working in restored interiors. Its buildings house production of the ready-to-wear collections; a 14th-century castle is home to cashmere quality control facilities. Every element of the environment has been chosen to "elevate" staff.
Financially, it's a stance that's working. In recession-hit Italy, the company's net revenue for the first half of 2013 reached €157.6m. Cucinelli believes he is setting a precedent other brands will follow: "We are a source of inspiration for new entrepreneurial generations," he says. "This business model – based on authentic Italian craftsmanship – is thanks to contemporary creative artisans. It can be replicated and it can have a significant future."
Heritage
Factories needn't be new-build bunkers on industrial estates; this project proves that historical buildings function well too.
Beauty
Striving to elevate and inspire your workers can help elevate the product. Cucinelli's share price is proof beauty and ethics shouldn't hinder profit and growth.
Craft
Cucinelli is committed to craft – he has founded a School of Craft on his site.