Culture / Global
Culture
Briefing
So 2013 might not officially be over quite yet but it's beginning to look a bit last year. With a distinctly impatient bent we check out some of the events, ideas and objects that are set to make 2014 (and Christmas) a special one.
Sony Cyber-shot DSC-QX10
Smart camera
Is this an amazing idea? It's such a natty, attractive and nicely made bit of kit maybe it's just tricking us into thinking it's also incredibly useful and will single-handedly further the cause and course of smartphone photography.
The DSC-QX10 is a lens that snappers can attach to a phone to enhance quality and control but it's also a hands-free camera that users can control from their phone, once you've got the two talking to each other. It's a bit like a freakishly talented child, but a child nonetheless. Having said that, if it comes to pinning a tail on the donkey at a party this child has double the chance.
---
All aboard
New year, a new magazine – LA's The Liner
Gloria Kim
Editor and art director, The Liner magazine
"The Liner originally started out as a transatlantic collaboration with my friend Emma Silverthorn, whom I met during a creative writing programme at Goldsmiths, London. We created a nontraditional literary magazine, where the visuals are as important as the words. Often with literary magazines the presentation leaves something to be desired and as a designer I felt it could be improved.
For our second issue I have honed The Liner's identity as a magazine of epistolary writing and art. Epistolary writing because it's revealing for both the writer and reader.
I see an increasing movement towards boutique publishing and particularly niche publications in 2014 focusing on more specific topics. One great find this autumn was Hello Mr., a magazine 'about men who date men'. I'm also excited about the second annual LA Art Book Fair coming this January.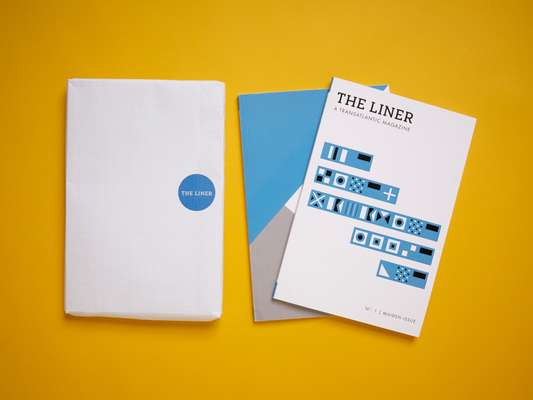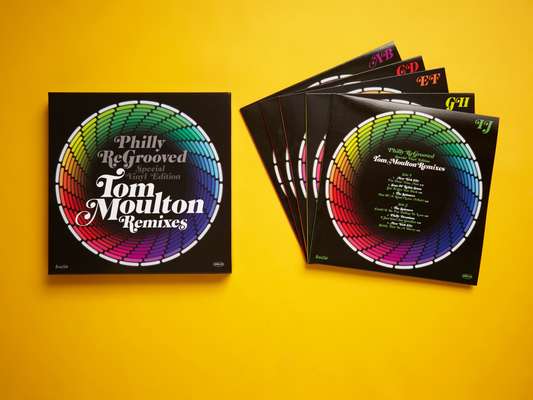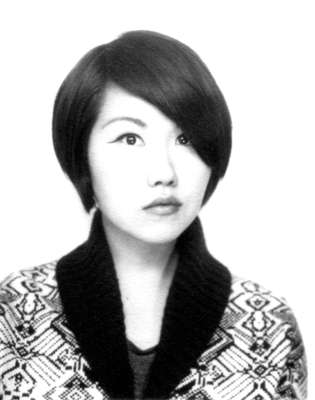 The best part of printing The Liner is sending it to our contributors. I feel I know them quite well from reading their answers to our issue questionnaire that accompanies their bios. It's a modern version of Proust's, though less maudlin."
thelinermag.com
---
Culture cuts
Festivals and fairs for 2014
6-16 February
The 64th Berlin International Film Festival, known to industry experts and locals as the "Berlinale", takes place from 6-16 February 2014, showing more than 400 films and premieres to a combined audience of 300,000 viewers.
This year sees a new digital film restoration of The Cabinet of Dr. Caligari (something of a re-premiere: it first made a showing in Berlin in 1920), which will see the silent horror classic – a work packing scarily impressive German Expressionist visuals too – screened with orchestral accompaniment by the Berlin Philharmonic on 9 February. There's also a new name, Berlinale Talents, for the festival's workshop series connecting the industry with film's new generation.
berlinale.de
Modernism Week
Palm Springs
13-23 February
Ten days of films, parties, talks and tours take over the California desert community of Palm Springs in February for Modernism Week, celebrating the art and design left on this once seemingly uninviting landscape during the mid-century modern era.
Kicking off a distinctly retro week of more than 100 events is the Modern Mambo! opening ceremony at Caliente Tropics hotel, built in 1964. Visitors can then tour Palm Springs' wealth of clean lines and modernist spaces such as the College of the Desert, a 1958 collaboration designed by modernist architectural masters John Carl Warnecke, John Porter Clark, Albert Frey, Donald Wexler and E Stewart Williams.
modernismweek.com
19-23 February
After last year's wandering eye over Turkey, Madrid's contemporary art fair ARCOmadrid (above) will be looking north to Finland for inspiration in 2014.
Leevi Haapala from Helsinki's Kiasma Museum of Contemporary Art has been enlisted to commission 11 galleries that will represent the country's emerging talent. One of the artists bearing the Finnish flag in the Focus Pavilion will be Heta Kuchka. "Her work is replete with close-knit humour, ingenuity and a friendly balance between social engagement and the Finnish attitude in its purest form," says Haapala.
But ARCOmadrid hasn't forgotten its roots. It will also provide a forum for two continents with the meeting of European and Latin American Museums, jointly hosted by Madrid's Museo Nacional Centro de Arte Reina Sofía.
ifema.es/arcomadrid_06
---
Soul
Philly ReGrooved
Tom Moulton Remixes
We loved these subtle but button-bright reworkings of some classic snake-hipped, bell-bottomed Philly soul and funk from Tom Moulton – the pioneer who helped first invent remixes – when they came out on boring old CD earlier this year. Nice cover art and all – but so small! But looky-here – they've been given the limited edition vinyl box-set treatment and now come on a nice 12" slab of 180g vinyl to worry your turntable and tickle your ears. Why does music sound better when you can cradle half a tonne of gloss-finished cardboard to your breast? We don't know, it just does.
---
art
Art Studio America
Hossein Amirsadeghi
Here we go, nosey-parkering into the workplaces of some of contemporary art's leading North American practitioners such as Richard Prince and Thomas Demand. Also check out Taryn Simon's clean and serene Manhattan studio, Bill Viola's Californian eyrie and Marina Abramovic's barn of plenty in upstate New York. You'll notice not all the art stars are American, but choose to work (and mostly live) in the big country where sizeable studios reflect caverns of the mind. Big like a Schnabel, papery like a Demand, forensic like a Sugimoto photo, a lovely addition for studio-pervs.
Drinks
Artists' Cocktails
Ryan Gander
Ryan Gander is one of the most quirkily engaged minds in contemporary art and his compendium of cocktails by other artists is a gloriously creative and silly case in point. Mark Titchener recommends with his "A Pregnant Pause" that drinkers "share responsibly" and "share responsibility" while Jeremy Deller simply gives the instructions for mixing a "Cocktail Molotov", recommending you "light the wick and hurl the bottle at a target". The book, including pictures of what might happen if you fail to enjoy responsibly, is a joy of collisions through booze and consequence.
Q&A
Stephen Godfroy
Co-owner, Rough Trade
New York
Nearly four decades after opening a tiny shop in west London and a subsequent branch in the city's east, the iconically indie music retailer Rough Trade is setting up its first location outside the UK: a 1,400 sq m store in New York.
What can we expect from the Brooklyn store?
More than vinyl and CDs. We have a dedicated room that enables record labels to tell a story behind a release, a café and a live space. Hopefully over time it will take on an identity that truly reflects the local artists in a way that only a Rough Trade store can do.
Why did you pick the location?
New York is a real melting pot. That suits our type, our retail, because we celebrate music from around the world. Importantly, the music industry is very strong here and having that infrastructure behind you when you're opening something as ambitious as this is very important.
Rough Trade is expanding while so many music stores are closing. Why is that?
The US has suffered but there's a fantastic opportunity to reintroduce record stores. We've been very successful in London, partly because we're one of the last shops standing, but I'd like to think it's also down to how we represent music. In our stores you don't see price-based messages, you get to see the music in all its kaleidoscopic glory. We don't commoditise it.
roughtrade.com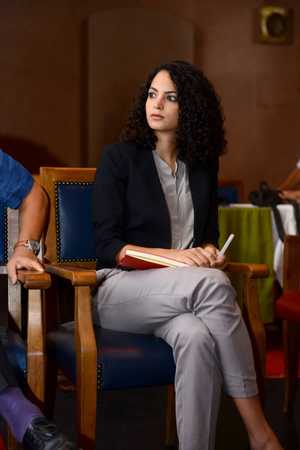 Q&A
Alya Sebti
Artistic director, Marrakech Biennale
Marrakech
With Marrakech experiencing a renaissance as an intercultural crossroads, the theme of 2014's art biennale – opening 26 February – is "where are we now?" Alya Sebti, the event's artistic director, talks to Monocle about an event finding its way.
What makes this biennale different?
There are many firsts with this edition. It's the first time there's an artistic director, my position. It's also the first time we have a performing arts section, which is meant to pull the local population into the event. But the biennale itself is also a first. The contemporary art market here has only been structured for about a decade. Galleries have been around for perhaps seven years; the first Moroccan art fair came in 2010. So the Marrakech Biennale was a pioneer.
How has the event evolved?
The first edition a decade ago had only 3,000 visitors. It was very intimate, very oriented around literature. The second and third were larger. The fourth, which had outside curators, brought in 60,000 visitors. Such growth is remarkable, but the big difference for 2014 is a strong will to ground it in Marrakech again.
Is the Marrakech Biennale about more than just art?
Yes, it includes art works from artists such as Kader Attia and Yassine Balbzioui, but also cinema from the likes of John Akomfrah and video, literature and performing arts too. Each section has its own curator and there are also fringe events.
Expected highlights?
Ninety per cent of the artwork is commissioned, so artists are coming in the next few weeks to produce it. One piece by Belgian artist Eric van Hove is a motor made entirely out of pieces of Moroccan craftwork. The cinema programme is a homage to North Africa and the Middle East, and many of the filmmakers will attend for talks. The literature programme includes actors reading in public spaces in the old city. We're trying to show the realities of Marrakech – so many exciting things that are difficult to see if you're not from the city.
marrakechbiennale.org