Fashion / Global
Fashion
Briefing
Margaret Howell's new London shop, a Q&A with Man 1924's founder and new products and projects to watch.
Following the success of its Shoreditch establishment, Margaret Howell has picked New Cavendish Street in Marylebone for MHL's (the company's diffusion range) second London base. William Russell, designer of all MHL's concept stores, interprets relaxed elegance through parquet floors and well-lit minimalist design.
The Margaret Howell brand's ascendancy is in most part due to its popularity in Japan but its essence remains soulfully British; lambswool, tweed and Scottish cashmere are some of the label's signature textiles. "I like the textural quality of fabric," says Howell. However, while the main line has a more refined take on materials and tailoring, the MHL trademark is utility. "Part of the style is a sort of androgyny – an equality based on a lifestyle where one is active and works," adds the designer, whose favourites for this season include the indigo twill staff jacket and the indigo twill chinos.
margarethowell.co.uk
---
Premier vision
London
[CW DIXEY & SON]
One of the oldest independent spectacle makers, CW Dixey & Son's classic designs are an exemplar of good taste. The Chartwell 01 (pictured) has a white spot motif on the temple tips, a replica of the iconic frames commissioned from the London-based firm by a certain Sir Winston in September 1944.
cwdixeyandson.com
---
Warm front
Seattle
[FEATHERED FRIENDS]
Stuffed with goose down, this Frontpoint jacket comes with insulated dual zips, hand-warmer pockets and detachable hood big enough to cover a bicycle helmet. Seattle-based Feathered Friends, established in 1972, is responsible and is still owned by founders Peter and Carol Hickner.
featheredfriends.com
---
Precious pair
Milan
[GOLDEN GOOSE]
Venetian designers Francesca Rinaldo and Alessandro Gallo established their women's and menswear label Golden Goose in 2000. These two styles – Golden (left) and Taste – continue the firm's tradition of marrying modern casualwear with strong Italian tailoring. Golden is made from mohair and cotton while Taste is made from wool, with 5 per cent cashmere.
goldengoosedeluxebrand.i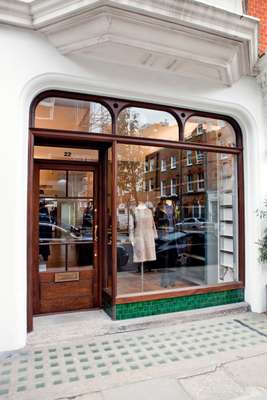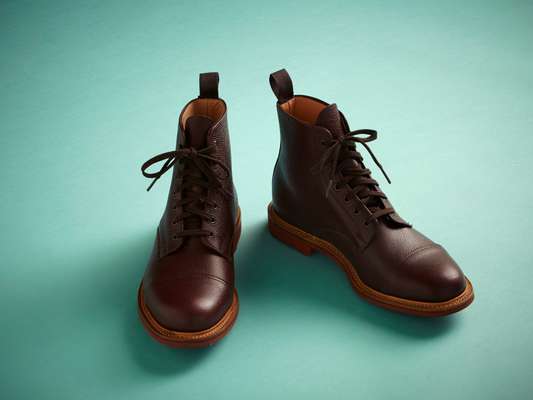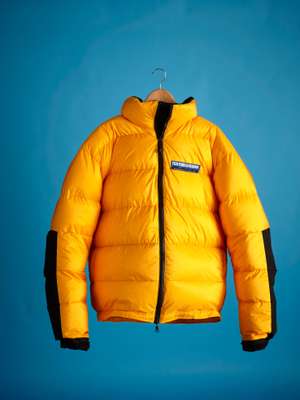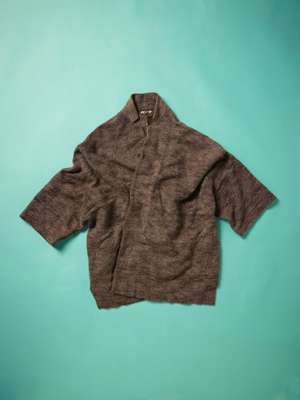 Home advantage
Asheville
[APPALATCH]
When North Carolina-based Appalatch launched in 2012, its aim was to develop a sustainable outdoor apparel brand while breathing new life into the state's rich textile tradition. The durable materials found in Appalatch's smart activewear are all domestically sourced.
Perfectly suited for chilly days, we recommend the merino shawl-collar sweater.
appalatch.com
---
Walk over
New York
[MARK MCNAIRY NEW AMSTERDAM]
Mark McNairy New Amsterdam's footwear collection provides considered designs for fast-paced city living. Styles are relaxed and informal. Leather shoes and boots are bench-made at Sanders & Sanders, a shoemaker founded in 1873 and based in Northamptonshire, UK.
markmcnairy.com
---
Q&A
Carlos Castillo
Owner and founder, Man 1924
Madrid
Renowned for his unlined prêt-à-porter jackets, alongside a strong collection of shirts, ties and stitched garments, Carlos Castillo has created Man 1924 to reflect his own brand of casual chic. A fourth generation patternmaker, Castillo has developed the company since 1989, designing the Spanish-manufactured pieces using Scottish, Irish and English fabrics. The standalone stores in Madrid (pictured) and Bilbao are smart and not over-manicured. The brand is also represented in 20 select retailers internationally.
Tell us about your design ethos.
I don't sell fashion, I sell nice things; this is really at the core of what we're about. We reinterpret classic designs – I use some patterns my grandfather would have worked with 60 years ago, but we're constantly bringing them up to date to suit current tastes.
Could you describe your customer?
The person who buys Man 1924 is someone who appreciates tailoring and good construction but who likes to have fun with what they wear. I want to create things that my customers can enjoy in their everyday lives, pieces that are as suitable for a walk in the countryside as they are for a meeting in the city.
Where do you get your inspiration from?
I believe you should draw inspiration from all aspects of life. I'm passionate about quality of materials, colour combinations and textiles, and it's always interesting to attend fabric shows like Première Vision in Paris to help form new ideas.
man1924.com
---
Carry the day
London
[TROUBADOUR]
A great day bag is hard to come by. Samuel Bail and Abel Samet thought so too, and so the two ex-financiers decided to make their own. Launched in April, Troubadour offers a thoughtfully designed range of vegetable-tanned and Italian-made leather goods. The day bag (pictured) has a generous capacity for those trips that might turn into more than 24 hours, sturdy cotton canvas lining and includes a shoulder strap, hand-detailing and external straps to store a newspaper.
troubadourgoods.com
---
Soft touch
London
[AMY REVIER]
From a bright studio in Hampstead Heath, American-born Amy Revier weaves natural Japanese yarns into one-off textiles which are then hand-sewn by Isabella Stefanelli. While much of Revier's work is for private clients, a selection of garments is available through Dover Street Market and Hostem in London.
amyrevier.com
---
Slow reveal
New York
[SAWA TAKAI]
Despite having moved to New York, Sawa Takai's clothes are still produced in her birthplace of Gifu in Japan. Inspired by menswear, she creates clothing for the metropolitan woman. The theme for her first full autumn/winter collection was "layers". The Reveal dress (pictured) in dyed-cotton plaid changes with age, "so the more you wear it, the more you enjoy it", Takai says.
sawatakai.com
---
Toe to toe
Vancouver
[MR GRAY]
Mr Gray's socks are the perfect finishing touch to any outfit. These colourful pairs, made in Japan of compact cotton yarn and reinforced at the toe and heel, are durable and comfortable. They are the first products made by co-owner Rob Lo, who also runs the beautiful Roden Gray shop on Water Street in Vancouver that features an excellent selection of top menswear designers.
rodengray.com