Mezcal / Mexico
Liquid courage
The struggling region of Oaxaca is tasting economic success with its burgeoning mezcal production. Monocle meets the spirited generation mixing rural tradition and business to create a Mexican brand with bite.
For many decades mezcal was overlooked as a blue-collar, rustic spirit – home-distilled in the Zapotec villages of Oaxaca. In turn, Mexico's government ignored its mezcaleros. But in recent years attitudes have changed as a younger generation of Mexican professionals embraces mezcal.
Exports have risen: between 2009 and 2012 the amount of mezcal sold abroad more than doubled. "Consumption is growing and people are learning about the process," says Jorge Rodríguez-Cano, co-founder of Mezcal Amores. "Waiters in areas like Roma and Condesa in Mexico City can now tell you where the agaves come from. Instead of having a wine menu, they have a mezcal menu. It is a spirit with a huge history."
There's a sense too that mezcal could change the fortunes of one of Mexico's poorest regions. Oaxaca has long been distinguished by poverty and social unrest, exacerbated by a lack of economic development and a divide between rural residents and urban elites.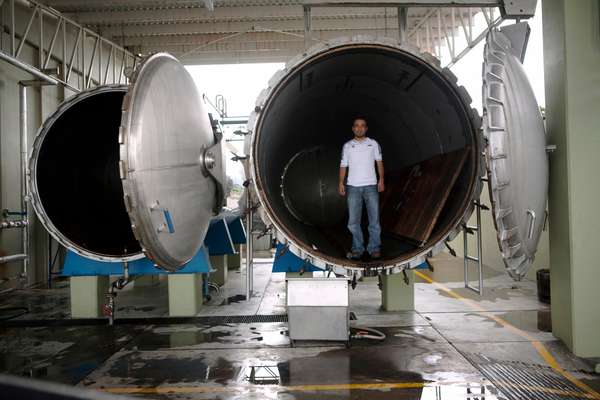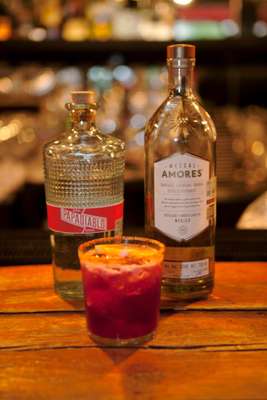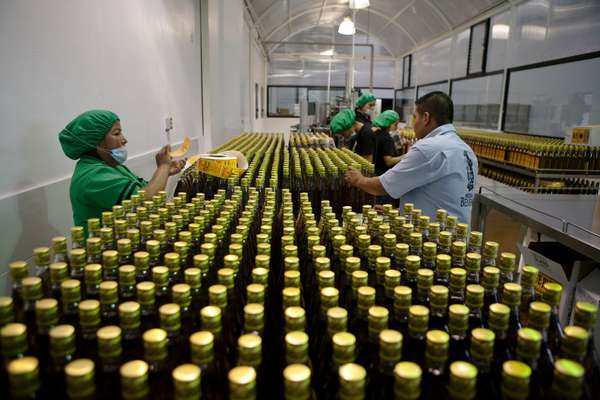 Carmen Casanovas, chief designer at Mezcal Amores, thinks the trade is helping to bridge the gap between Mexico's urban wealthy and the farmhands in the Sierra Madre mountain range. "The way for Mexico to grow is for these two worlds to combine," she says. "One side has access to information and education and the other side has the traditions. Together they can help Mexico take a quantum leap forward."
Mexico's federal government is also working to coordinate the industry and boost mezcal sales abroad. "The Ministry of Economy is helping the industry establish quality standards, get access to financing and promote its products," says Marcos Reyes, head of the Oaxaca office at the Ministry of Economy.
This change in strategy is also indicative of Mexico's growing pride in its cultural exports. While other countries in the region have focused their efforts on exploiting natural metals, minerals or hydrocarbons, Mexico has become adept at using its identity to promote a more complex export portfolio.
"The selling of mezcal is part of a larger effort by Mexico to extend its products globally," says Christopher Sabatini, senior director of policy at the Council of the Americas – a business organisation that promotes free trade. "Mexico has benefited from a felicitous blend of free access to the North American market, increasing labour costs in China, a targeted state programme to incentivise exports, and a savvy government-led campaign to sell not just Mexican products but its image. The result has been an export boom."
Connecting the thousands of family-owned distilleries with suppliers presents a challenge. There are almost 200 mezcal brands in Mexico – a few dozen are exported but some estimates count up to 20,000 families who earn their living from mezcal production. On a hillside high above the Amores production site, mezcalero Santos Martinez Cruz is sceptical. "Exports are just for the big factories," he says. "Here, everything we do is craftsmanship. I don't have a brand."
While many small, traditional producers still struggle to access a wider market for their bottles, a number of industrial-scale producers are using modern techniques to boost production and push mezcal overseas. At Beneva, one of the largest mezcal manufacturing sites in Oaxaca, 33-year-old quality-control engineer Emmanuel Bautista climbs inside one of the facility's steam-powered tractor-sized ovens that can hold up to 27 tonnes of agave. "The vapour we use is from this," he says, nodding towards a huge bio-diesel powered boiler. "This is the soul of the business."
In another room, bowls of limp agave worms are another key component. While only there for show, the worm gives the mass-produced mezcal a rustic edge. "The bottles we sell in Australia come with 28 worms," says Bautista. "We ship to Spain, France, Italy, Japan, China and obviously the US. That's the project."
The question is whether production can be industrialised without diluting the flavours or the history of the spirit. Inside El Cortijo La Mezcaleria – a chic mezcal tasting bar in Oaxaca City – Juan Carlos Mendez, the 31-year-old co-owner whose family has produced mezcal for three centuries, says, "More than a business, mezcal is a tradition. We have to preserve this."
Though it has a small textile industry and one of Mexico's largest oil refineries, Oaxaca hasn't seen many benefits of Mexico's recent industrial development. It has high levels of informal employment and a dependence on government jobs but there is a move to connect Oaxaca to Mexico's more developed regions. A $410m (€297.2m) mega-highway is planned to connect Oaxaca's capital city to Puerto Escondido, a popular Pacific beach. Meanwhile, Mexico's Ministry of Economy has created a $38.5m (€27.9m) fund to benefit Oaxaca's small and medium-sized businesses.