Despite having 13,000km of rail track, most of Turkey's exports are transported by road or sea. Now, a freight-train pioneer wants to make the country king of the rails.
It's very clear Huseyin Isteermis has a love for trains. Sitting behind his polished desk in an office on the outskirts of the Anatolian city of Izmir, he is flanked by miniature locomotives, model wagons and brass railway insignia. When monocle arrives he picks up the phone and calls his assistant, who emerges holding a large chunk of chrome-plated steel – a slice of the first-ever Turkish railway.
"This was laid by the British in 1856; it went from Izmir to Aydin further down the coast," says Isteermis, stirring a sugary glass of tea. "We should remember the Ottomans were the fifth nation on Earth to invest in railways. They built a service all the way to Medina – the Hedjaz line – for pilgrims on the Hajj."
Isteermis is not just a history enthusiast. As general manager of the Buyuk Anadolu Lojistik Organizasyonlar (balo) – Anatolia's newest (and only) private freight export company on rails – he is part of a push to return the country to the track. In 2006, after 20 years working in logistics, he conceived the idea of a shuttle that could gather up Anatolia's produce and products, whisking them overland to Europe. "It was my dream," he says. "Now it has become a reality. Last month our train reached Munich in just four days. This is a record."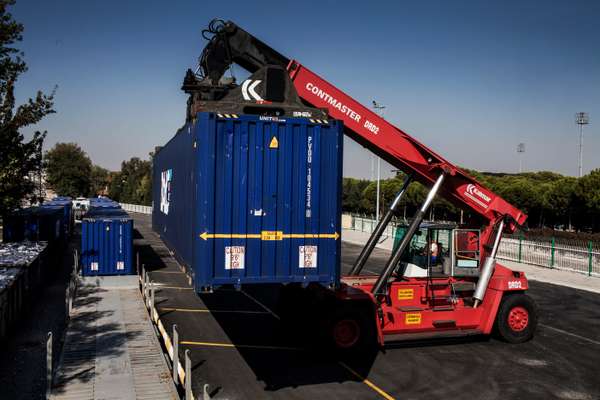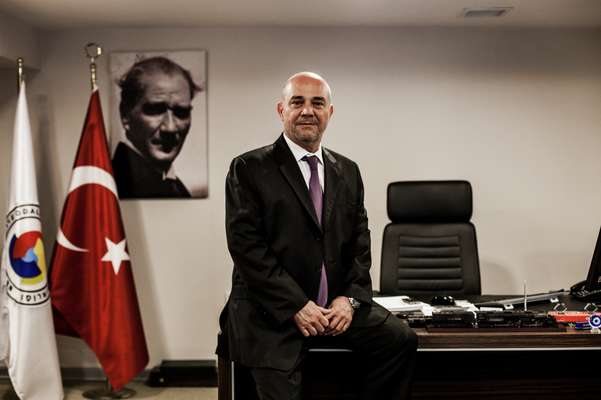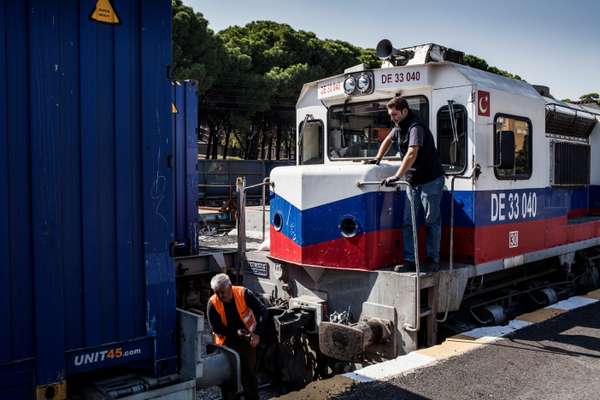 Rail freight might seem obvious in a country with nearly 13,000km of track. Yet when it comes to exports, a mere 0.85 per cent of Turkey's goods make their way out of the country by train – this compares with 40 per cent on the road and 52 per cent by sea. balo's endeavour has the potential to change this. "There is a demand for green products, a move away from roads," says the company's operations manager, Erkan Aksoy. Now that it takes just four or five days by train – as opposed to two or three weeks by boat – Aksoy believes rail exports could soar to 10 per cent. "For us, this would be huge," he says.
The project also ties in with a wider plan to bring Turkey's eastern cities (which are near the troublesome borders of Syria, Iran and Iraq) closer to Europe. By placing loading centres in the East, Isteermis hopes to rebalance the country's east-west divide.
"We found that around 80 per cent of exports from the western side of Turkey go to Europe but this ratio decreases to 15 per cent for industrialists in the east," he says. "These regions need trains. They can, of course, export to their neighbours – to Pakistan for instance – but why isn't Bosch or Philip Morris in Konya, Adana or Gaziantep? This is because of logistics, not political issues."
At a depot in Manisa balo's train is ready to leave. His company's bright new branding certainly stands out from other weathered containers owned by the likes of Maersk or Hapag-Lloyd – much bigger freight specialists. Aksoy is unfazed. "Yes, there are other operators," he says. "But we must continue. We have just ordered new wagons. This is the beginning."
---
The Turkish government's investment support and promotion agency has set aside a budget of $23.5bn (€17bn) for railway development until 2023. The aim by then is to have 10,000km of high-speed railway, 4,000km of new track and new signalling applied to 8,000km of existing routes.
Further liberalisation of the state-dominated rail network will also help. "Logistics are important, but even more important will be to have further reforms that open the economy to competition," says Daniel Gros, director of the Centre for European Policy Studies.