Report / Romania
Staying power
In 2014 Romanians will have the right to work throughout the EU. Will everyone leave? The locals insist they want to stay and fix their nation.
Sitting at a table outside Control, an artsy bar in central Bucharest, Ioana Sopov recalls one particularly frustrating memory from her youth. "I remember being in Greece on holiday. The shop owner heard us speaking Romanian and from then on she constantly watched us as if we were going to steal something. It wasn't a nice experience," says the 25-year-old freelance illustrator.
Groups of young Romanian professionals, as well as students from the university, are sitting nearby, letting off steam on a warm Friday evening.
It is a far cry from the bleak picture of Romania painted by Western European politicians and media over the past few years, as anti-immigration rhetoric has combined with anti-Roma sentiment in the run-up to the full entry of Romania and Bulgaria into the European Union's labour market in January 2014. "Bucharest in the 1990s was very poor and chaotic, but in the past few years the art and culture scene has exploded," Sopov says.
In 1989, when the Romanian revolution overthrew the communist regime, Bucharest was a scarred city. Fighting had taken place on its streets and a large area of the historic quarter had, a few years ago, been razed to make way for the Palace of the People – a grandiose statement on the part of former dictator Nicolae Ceausescu – which required the relocation of around 30,000 Bucharest residents.
However, the city has emerged once again as a vibrant place, where a youthful population and strong art, entertainment and music scenes blend intriguingly with grand 19th century European architecture and relics of the communist era. Though simmering tensions remain between politicians and the people.
"There is a huge difference between the perception of Romania overseas and the reality," says Felix Tataru, founder of gmp Advertising, one of Romania's leading advertising agencies.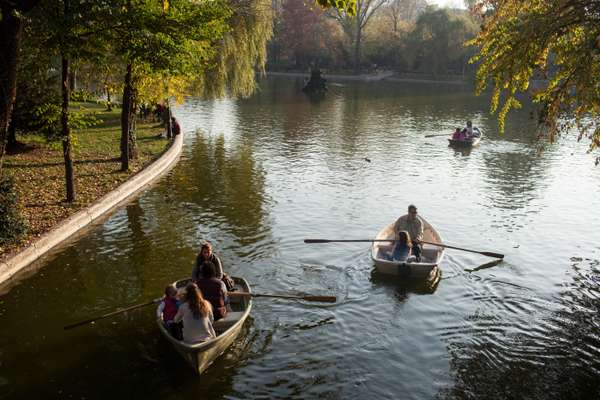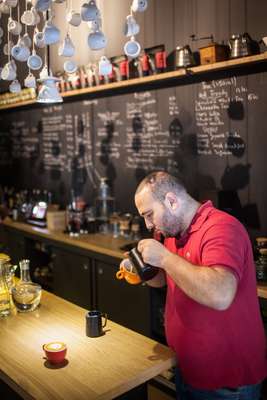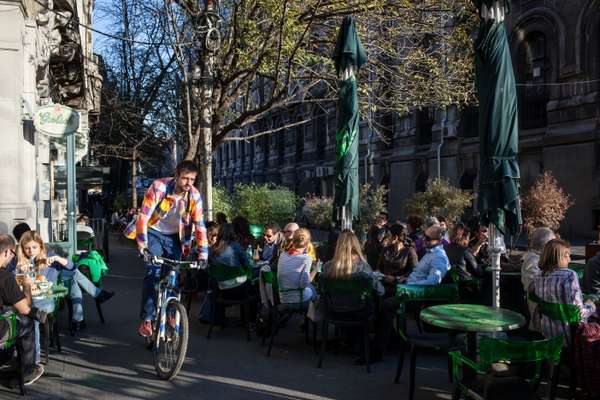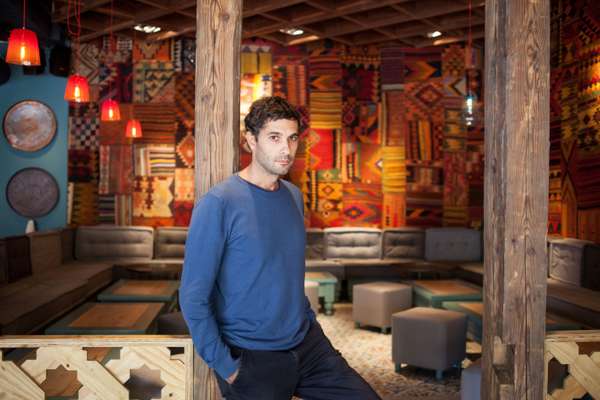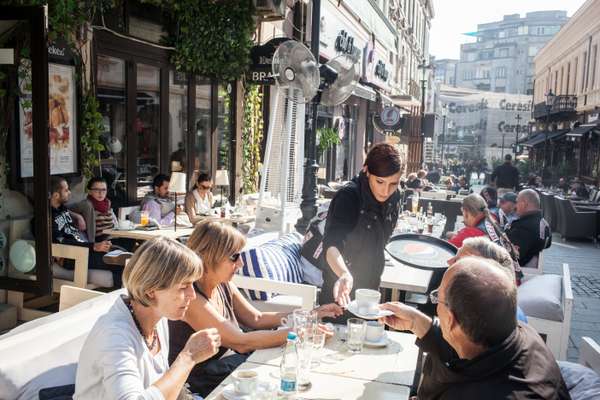 More than three million Romanians live abroad, leaving 21 million in the country, and since joining the EU in 2007 there has been increasing fear that when Romanians are granted full right-to-work membership there will be a fresh exodus. Yet on the streets of Bucharest this seems unlikely.
"We Romanians have no interest in going to the UK; the weather sucks," says Alexandru Neascu, 23, with a laugh, in one of the stylish new cafés in the historic centre of the city. Neascu co-founded a software company last year, riding a wave of IT-related companies that have marched into Bucharest to take advantage of cheap and skilled programmers. "We're a cheap place with lots of great talent, especially when it comes to software coders," he says.
At the heart of Bucharest's recent makeover lies the historical area around Lipscani Street, a warren of lanes that had been allowed to fall into disrepair before a decade-long renovation, still underway, turned it into the go-to area of the city. "The old historic area has been like a symbol of Bucharest finally becoming like other European capitals," says Tom Wilson, a British filmmaker who has lived in Romania for the past decade, sipping a cup of tea in one of the bustling squares of the Old City. "It felt like a forgotten corner of Europe back in 2002 when I moved here. Now this whole area feels very affluent."
Between 2007 and 2011 the Old City was a virtual no-go area, with minimal street lighting and large potholes. Today, young patrons and tourists alike flock to the hundreds of bars and restaurants. "In the communist period in Romania there was no going-out culture," says Mihai Panfil, 29, an Italian-trained barista and former Romanian national barista champion. In March, Panfil opened Origo, a gourmet café, in a quiet corner of the historical city centre.
Looking around Origo on a crowded weekend morning, the clientele seem to be exclusively young Romanians, mostly in their twenties. "This has been a big change in Bucharest since joining the EU in 2007. Romanians could suddenly go easily overseas, and once they'd seen something elsewhere they wanted the same options back home too."
At a pop-up event a few kilometres away from the historical city centre, Cristiana Tautu sips a Martini outside the former headquarters of the Romanian Film Institute, the body once charged with censoring all of the movies during the communist era. "I'm a member of a group that believes we should stay in our own country and help make the change," she says. That group feels let down, though, by its political leaders. Local government officials have ignored the current state of many of the city's older buildings and focused on quick-fix solutions. Long-term thinking is neglected for superficial touches, like "putting nice flowers around and painting the walls," says Corvin Cristian, an architect and the designer of several bars and restaurants in the Old City.
A few days later I'm introduced to Nicusor Dan, a dapper mathematician and activist who ran as an independent candidate in last year's Bucharest mayoral elections. "People in Romania are becoming more active but if we want Bucharest to be an important city we have to take care of our heritage," he says, standing on the edge of an evening protest where hundreds are gathered to oppose an open-pit gold mine project that could be developed a few hundred kilometres away.
Dan worries about the political situation that still exists in Romania today: "We have a problem with transparency and public involvement in politics," he says. Only three countries in the European Union currently rank below Romania on the annual Corruption Perceptions Index. In October the deputy prime minister, Liviu Dragnea, was charged with electoral fraud, while earlier this year a former senator was sentenced to seven years in jail on charges of corruption that involved members of the business community and a high court judge.
Poverty is also a major problem. Romania remains the second poorest country in the EU, one place above Bulgaria. The country's average monthly salary is around just €500.
Dan, who protested as a student in the 1989 revolution, has watched over the past two years as protestors have once again taken to the streets, this time in anger over the president, government and big business. "We are more realistic now about our impact but the main difference from 1989 is better organisation," he says.
"Our parents, those who went through the revolution, really tried to make the country better for their kids," says Lavinia Gliga, 29, one of the editors of Decat o Revista, a magazine founded as an alternative voice in Romania in 2009. "After the revolution they were so full of hope, but they don't feel like what they were fighting for has happened."
But, she says, sitting in her office in central Bucharest: "Walls are starting to crack and young people in Romania are starting to watch the news and care about what is going on." If the walls truly crack and young, educated Romanians stay to help transform their capital into a thriving city it might not be long before Romanians are welcomed overseas with arms wide open rather than open mistrust.
Monocle fixes for Bucharest
Protecting cultural heritage:
Decades of neglect and rising land prices have left many historic buildings in dire straits. In the past decade more than a thousand have been destroyed or left to fall down. Restoring them should be prioritised over building new developments.

Dealing with communist-era crimes:
Romania is still to properly address its communist past. Former prison guards have recently been charged for their role in communist-era atrocities but with their advanced ages the trials must happen swiftly.

Cut down the red tape for new businesses:
Talking to entrepreneurs in Romania it quickly becomes clear that the red tape and graft attached to running a small business is like a chokehold on their growth and ambition. A simple company permit can take weeks to receive. Improving the SME business environment should be a priority for the country.