German migration / Hanoi
You're welcome
With a shortage of workers and an ageing population, Germany is turning to migrants to fill the void. Monocle meets the keen Vietnamese students learning German as they prepare for a new career abroad.
Not far from the windows of a Hanoi classroom the streets are heaving with traffic, while the heat and humidity is nearly unbearable. Inside, 100 young Vietnamese nurses are dreaming of a land far away. There is excited conversation about learning to ski and attending beer festivals, then later there is studied concentration as they struggle to conjugate verbs and get their der, die and das in order. If everything goes to plan, Germany will have 100 new Vietnamese nurses in 2014 and there will be nothing they do not know about their new home.
Like so many European countries, Germany needs more skilled workers. Unlike so many European countries, Germany is prepared to do something about it and is refusing to resort to populist anti-migrant sentiment. "Germany has an ageing population and a shortage of workers," says Dr Andreas Schneider, an official at the German Society for International Cooperation (giz). His organisation has been tasked by the German economics ministry to help solve that problem. It's not simply a question of attracting workers from abroad – they need to help fill the right jobs and, crucially, the German government wants them to be able to integrate smoothly.
giz has worked alongside the Vietnamese government to design a programme that sees nurses undergoing an intensive six-month period of German lessons and debates about German culture. Sleeping, eating and studying together, these twenty-somethings from all over Vietnam are preparing for very different lives as care workers for the elderly in cities such as Munich, Stuttgart and Berlin. "Before this, most of the students hadn't learned any foreign languages at all," says the course's coordinator, Rita Schneider – or Mama Rita as she's known at the school. "But now, we have a group of very dedicated young people who already have a university degree and are taking difficult steps in a new direction that will do them good in the future."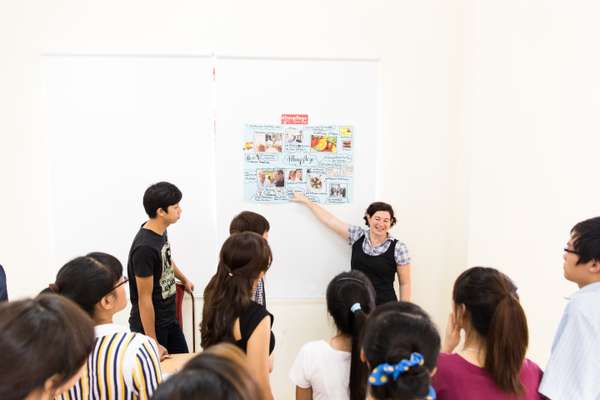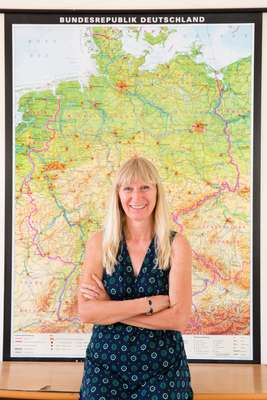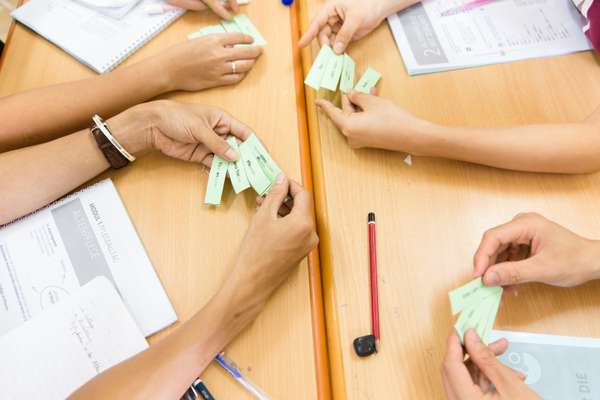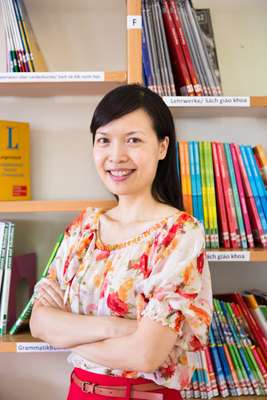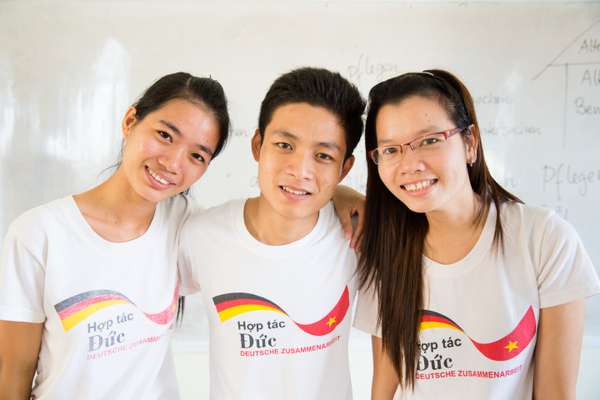 The programme also appeals to the Vietnamese government. "They will soon face a similar problem," says Schneider. "Family life here is shifting to cities and away from the multigenerational units that cared for one another. Until recently, the profession of geriatric nursing didn't exist but today there are three elderly care homes in Hanoi and they are fully booked. There is a growing demand here that needs to be met."
Once in Germany the nurses will enter into two years of paid care training before starting a three-year employment contract where they will earn up to €2,000 a month. "We are a labour-centric country; the aim of sending our workers abroad is to meet the demands of our workers," says Nguyen Ngoc Quynh, the director general of the Department of Overseas Labour – the Vietnamese government department overseeing the project with giz. "They can also acquire skills and technical knowledge to bring back to Vietnam. This way, we can create jobs for people as well as enable Vietnamese to invest back into the country. We estimate that the 500,000 or so workers who are currently overseas are sending around $2m (€1.5b) back home each year."
"If you get an education in Germany, you have the right to stay," says Dr Schneider. "Once they've completed their employment contract, they can do whatever they want." However, most of the nurses at the school aren't taking part in the programme in order to live abroad permanently. Dr Schneider explains that unlike many other migrant nations, the majority of Vietnamese choose to return home once work is complete. "Throughout Vietnam, the idea of caregivers is a very new concept," says director general Quynh. "If these people go to Germany and learn from their system, we hope some of them will invest and open such facilities when they come back."
"My aim is to contribute knowledge to develop elderly care here," says Tran Trieu Di, a 23-year-old nurse originally from Ho Chi Minh City, who is heading off to Munich. "I think I will stay in Germany for more than five years but then return to Vietnam to work with a former teacher of mine. We are going to establish our own nursing home here."
Having first sent workers to Soviet East Germany in 1980, the Vietnamese diaspora in Germany now represents the country's largest population of resident foreigners from Asia, according to the Federal Statistics Office of Germany. Nearly two thirds of the students have relatives in Germany. "The students had two choices about which region or city they wanted to go to," says Kristina Kellner, a project manager from giz's Directorate for Migration, who coordinated much of the German side of the scheme. "The strongest criteria for us was to match nurses with cities that had family ties. Of the 90 people going to Berlin, only three don't have any family there."
Alongside specialised geriatric care training, the nurses will continue their language lessons and stay in contact with giz regional coordinators as well as mentors of Vietnamese origin to ease the cultural transition. "I think studying German for up to a year before going would have been helpful," says one of the Goethe Insitut teachers. "And the preparation in Germany should be longer. There is going to be some culture shock but they are young and very motivated. When they get to Germany, they will make a lot of progress."