Chart your course / Global
Ahead of the curve
Food, tourism, wine and coffee: they've all been on the menu before. To be successful, the trick is to approach them differently or just do them better – both methods are firmly in evidence in our inspiring round-up of regions and business owners to watch.
01
Flanders
Belgium
A culinary region on the rise
To understand the passion driving the new generation of Belgian chefs you need to travel through the fields of cabbage, past the mountains of sugar beet and persevere along the muddy roads of West Flanders until you reach a converted farm a few miles from the French border. Step out of the sharp wind that blows across the flat landscape and into a welcoming interior where a wood fire warms a relaxed dining room and you will find Kobe Desramaults, a softly spoken chef with the looks of a pop star and a man who has found his vocation.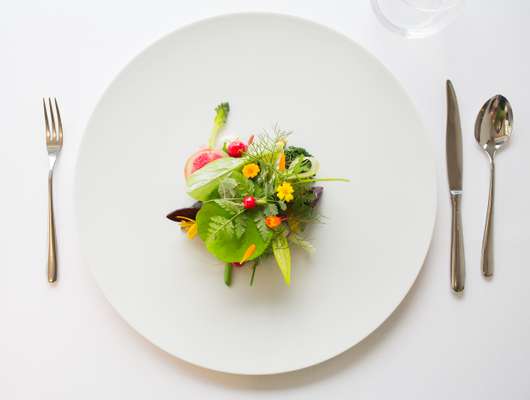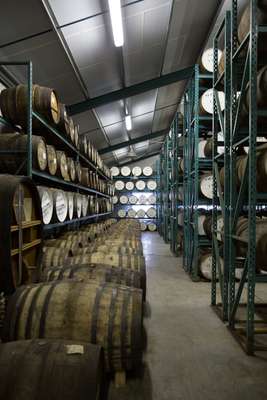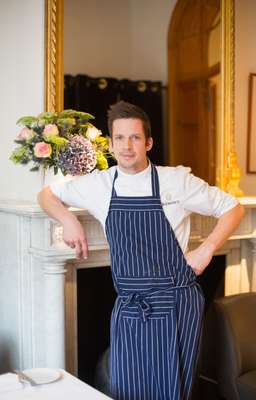 Ten years ago, Desramaults took over In De Wulf from his mother and transformed it from a traditional Flemish bistro serving eel and rabbit to a gastronomic paradise where each dish is infused with the essence of the surrounding fields and forest. "What I want to do is take whatever is happening outside and bring it here," he says. It is young chefs such as Desramaults who have earned Belgium high praise in the 2014 Michelin guide, with 19 restaurants in the country gaining a new star this year. And it is in Flanders, the Dutch-speaking north of Belgium, where these restaurants are concentrated, putting cities such as Ghent, Bruges and Antwerp on the gastronomic map for 2014.
The explosion of talent also represents a coming-of-age for students of the great Flemish kitchens: De Karmeliet in Bruges, Hof van Cleve in Kruishoutem outside Ghent and Oud Sluis just over the border in the Netherlands, where Desramaults trained for two years. "We have a lot of young chefs who are formed by the older three-star chefs," says Joachim Boudens, a sommelier who co-owns Hertog Jan along with chef Gert de Mangeleer. The ambitious pair took over a friend's bistro when they were in their mid-twenties. Eight years and three Michelin stars later they are ready for an exciting 2014: they are moving the main restaurant to a renovated farm a few kilometres away, opening a pop-up restaurant in Bruges and remodelling their existing building as a bistro.
"There's a new generation of young chefs in Flanders," says Boudens, "and we want to write our own history."
02
St Kitts
Caribbean
Boosting tourism with green energy
Since the government decided to shut down its sugar industry in 2005 due to falling profits, the Caribbean island of St Kitts has been pushing tourism to catch up with neighbouring islands. Unlike its sister resort destinations the island is betting on green energy to attract travellers and investment.
Despite a rocky property market, business is booming in St Kitts. Last year a €1.8m one-megawatt solar energy farm was inaugurated next to the Robert L Bradshaw airport. Then there's the recently opened Kittitian Hill, a 162-hectare development made up of four hotels, an organic farm, restaurants and, soon, film-production and editing facilities. Val Kempadoo, the property developer behind Kittitian Hill, hopes it will become a benchmark of sustainability for other developments. He used local contractors for all its building work and landscapes, including an 18-hole golf course with fairways that will also be used to harvest organic root crops and fruit trees.
Tourism economies are notoriously fragile yet St Kitts has managed to ride out the 2008 crisis. A key to success has been its Citizenship for Investment programme. Investors and their families can apply for St Kitts & Nevis citizenship, allowing them visa-free travel to more than 120 countries including Canada and the UK – a great proposition for Chinese, Middle Eastern or Russian buyers.
Still, Kempadoo heeds caution. "It is important for St Kitts to be selective and careful about development and focus on high-end rather than high-volume tourism," he says. "The best asset of this island is its natural beauty and we want to preserve it."
03
Chef on the rise:
Kemal Demirasal, Alancha
Izmir, Turkey
In May last year, windsurfing champion Kemal Demirasal put his board aside for a few days for the opening of his new restaurant, Alancha in Alacati. The young cook, in collaboration with Culinary Arts Academy teacher Cem Erol, serves a menu inspired by the civilisations that once roamed Anatolia. Predominantly vegetable based with signature dishes such as pine-tree ice cream and dark-chocolate-covered nettle, the menu explores Turkey's history.
"Each dish reflects its heritage," says Demirasal. "Our fresh fish baked in salt crust is inspired by Phoenician cooking techniques and comes adorned with letters from their alphabet."
Local products such as honey from the Kars mountains are also making a comeback among Demirasal's desserts, served after main courses including Greco-Anatolian concoctions or seljuk tandooris prepared accordingly to a centuries-old Persian recipe.
alancha.com
Why we like him:
It's time for Turkey to step away from kebabs and baklavas to give young chefs a chance; Demirasal could be Turkey's greatest ambassador in 2014.
04
Wine region to watch
Georgia
Plagued for centuries by invaders who ripped out vines and then by the Soviets who preferred quantity over quality, Georgians have had a rough time promoting their wine. But with 525 indigenous grape varieties, it was only a matter of time before they broke into the worldwide market.
Growers from the hot Kakheti region in the east to the cooler Imereti in the west have been using methods such as fermenting in qvevri vessels (clay pots sunk into the ground that have been used since 6000BC) to turn out strong and spicy reds such as the Saperavi or the elegant Chkhaveri, rivalling the best Zinfandels and Beaujolais. White wines tend to be amber coloured with lots of power and tannin, such as the spicy Rkatsiteli.
Top winemakers:
Pheasant's Tears
Antadze Winery
Iago's Wine
Alaverdi Monastery
Nikoladzeebis Marani
05
Top of the crops:
Mexican coffee
Chiapas, Mexico
In the 1980s and 1990s, Mexico's federal government dismantled price supports and subsidies for agriculture in Chiapas and focused on supporting industrial farms in the north. However, over the past few decades, small-time producers in the south have independently marketed their beans, which are now considered to be some of the world's best, to the extent that Chiapas produces 75 per cent of the country's organic coffee.
In many of the local towns a new generation of farming collectives and trade organisations are helping residents eschew middlemen and sell directly to worldwide consumers. Keen to promote the current small-batch food trend, Chiapas' state government is supporting these efforts, collaborating with a number of local entrepreneurs to promote "Brand Chiapas", an initiative similar to fairtrade labelling that helps shoppers to identify whether they are consuming the state's products.
What to buy:
Café Guerrero Maya is a collective of some 200 families that grows a yearly harvest of about 40 tonnes of coffee outside colonial city San Cristobal. They sell directly to hotels and restaurants across Mexico.
cafeguerreromaya.mex.tl