Americas / Global
Americas
Briefing
San José gets its first intercontinental flight, Montréal needs a new bridge and El Salvador gets a new president (maybe). We also talk to the US housing and urban development secretary about rebuilding after hurricane Sandy.
Flight path no.11
The way to San José
USA
[ANA]
Route: San José to Tokyo
Airline: ANA
Plane: Boeing 787 Dreamliner
Frequency: Daily
For planespotters in San José, the unofficial capital of Silicon Valley, life has become more stimulating. An All Nippon Airways Dreamliner from Tokyo can be seen gliding into the airport daily. It is San José's only intercontinental flight and the route is all the more impressive for the airport considering that ana already operates a daily 777 into San Francisco International Airport, located a mere 54km to the north.
The route is the culmination of a five-year pas de deux between the airport and the airline. Norman Y Mineta San José International Airport – named after a former San José mayor – sent a delegation to Tokyo, and Silicon Valley business leaders were roped in to highlight the importance of the Californian technology hub. "We were able to show them that San José has the third-largest Asian population in the US after New York and Los Angeles," says airport spokeswoman Rosemary Barnes. It helped that the route has a precedent: American Airlines began flying to Tokyo in 1990 from San José as well as to Taipei and Paris but the routes began to vanish in the years after September 11, 2001.
ana sales manager Hiroyuki Yamada says the San José route pulls a local crowd while the San Francisco route draws passengers connecting from other points. San José is looking to offer more duplicates of San Francisco flights; in the wake of its Tokyo triumph, it has London and Beijing in its sights.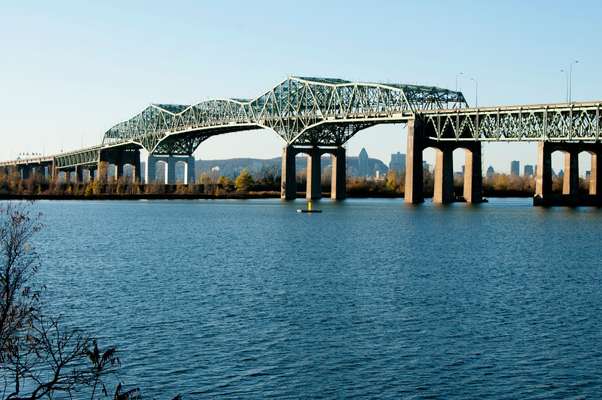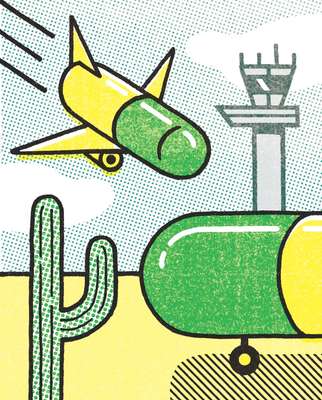 The US has no national childcare system – a legacy of a bitter political fight in the 1970s. President Obama has proposed a universal "pre-kindergarten" programme, though Republicans are against it.
---
Building bridges
Canada
[TRANSPORT]
As an island city, Montréal needs to keep its bridges in good condition. That appears to be easier said than done. The half-century-old Pont Champlain has been crumbling for years and an international architecture competition had been planned to find a replacement.
But the discovery of a crack means a new bridge will have to be built by 2018, three years earlier than originally proposed. Though locals hope for an iconic new bridge, they may have to settle for just a structurally sound one. Transport Canada, which is responsible for the project, promises that the rush doesn't mean the Champlain is about to fall down.
---
Election watch
El Salvador
Type: Presidential (first round)
Date: 2 February
Candidates: The two most serious candidates to succeed President Mauricio Funes are vice-president Salvador Sanchez Ceren of the leftish FMLN and San Salvador's mayor, Norman Quijano, who is the candidate for the rightish ARENA.
Issues: Like much of Central America, El Salvador is plagued by violence related to the drug trade, though a gang truce has reduced the killings somewhat. The legitimate economy remains becalmed, however.
Monocle comment: It's a big moment for the FMLN – Funes, a former journalist, was their first president. They've reverted to party orthodoxy by nominating Ceren, a former guerilla commander. El Salvador's civil war doesn't feelentirely over yet.
---
Southern drugs
Mexico
[MEDICINE]
The expansion of Tijuana's airport and a new bridge that will improve connections with San Diego across the American border may be a cause for celebration for the city's pharmacists.
Mexico has long been a popular destination for medical tourists looking for cosmetic surgery, dentistry and medicine; in Tijuana few questions are asked and almost any drug is purchasable. Dozens of pharmacies line the city's main artery, Avenida Revolución, and American customers are welcomed with open arms. Tijuana's businessmen hope the €10m airport expansion will encourage more Americans to head south for their medicine.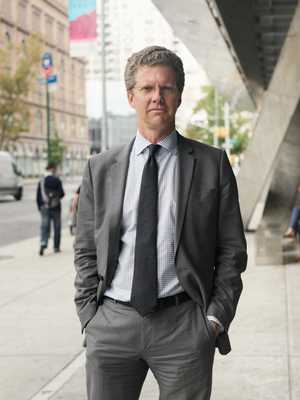 When Shaun Donovan agreed to run the US Department of Housing and Urban Development in 2009, he had an idea of the crisis that awaited him. He and his department got straight to work on financing mechanisms that would resist the next housing bubble.
But then, just before President Obama's re-election in 2012, Hurricane Sandy landed on the shores of New Jersey, Connecticut and New York. Obama asked Donovan to head the administration's Hurricane Sandy Rebuilding Task Force.
When in early 2013 Congress passed a so-called Sandy supplemental emergency-budget bill with $50bn (€36bn) in new spending, Donovan became a rare figure in austerity-era Washington, flush with cash to fund projects. Much of it will be spent outside the traditional federal contracting process; last autumn he announced 10 winning teams in his Rebuild by Design contribution – selected from 140 applicants from 15 countries – that will share $5bn (€3.6bn) in federal grants for coastal projects.
Donovan says the Sandy spending should fit in with an agenda he calls "new federalism" – an effort to restructure the relationship between Washington and city halls. "The question for us is how do we become a powerful partner again," says Donovan. "Not just to see the cities or neighbourhoods as problems but to see their assets and support their assets."
Monocle: What surprised you most about Sandy's impact?
Shaun Donovan: I had been part of tabletop exercises because I was housing commissioner of New York City so I lived through that exact scenario – a Category 3 hurricane hitting New York – and even that doesn't prepare you for the impact.
It's one thing to go through the exercises and think about the number of people who would have to be evacuated but there were more than 600,000 houses damaged or destroyed. Nine million customers lost power. The region ground to a halt in terms of transportation. That is really about a much broader and deeper vulnerability.
M: Scientists suggest climate change will make these incidents more frequent.
SD: The 12 hottest years on record have happened in the past 50 years. There is a growing understanding around the country that we are vulnerable in a way people didn't understand before. We've got pretty good evidence that for every dollar we spend on resilience we save four dollars.
M: What was the government doing wrong?
SD: Our way of thinking about these vulnerabilities has been about short-term protection and response. We do not have a culture of resiliency and mitigation that is long term here. Every time we build a sidewalk, every time we build a park or when we build infrastructure, we are not trained to think about how to make it resilient.
M: What have you learnt from the Dutch example?
SD: Much to my two sons' chagrin, I told them we were going to spend part of our family vacation looking at flood-protection measures in the Netherlands. My tour guide was Henk Ovink, who was the director general of spatial planning and water affairs there. When I landed back in DC I had an email from him that said: "I hope this isn't too forward but I want to leave my job and come work with you on Sandy." We hatched an idea for this competition that we've embarked on, which is part of a way to try to move to a culture of resilience and to do it in a way that's very innovative.
M: It is still unusual in the US government to see an open competition like that.
SD: I think increasingly the administration more broadly has seen this as a tool for getting innovation and transformation in policy – real leaps forward, not incremental change but sort of disruptive change.
M: What's the downside?
SD: Political risk. The easiest thing to do politically is to spread the peanut butter and for every jurisdiction and place to get a little bit. And the likelihood that you will have impact is dramatically smaller. But not everyone's going to be a winner.