Business / Global
Business
Briefing
Getting geeky in Gaza, selling cheese in China and other news from the business world.
Turnaround tax breaks
Spain
Spain is looking to entrepreneurs to help create employment for its nearly five million jobless. It is hoped tax breaks for self-employed individuals under 30 will spur start-ups from abroad to settle in the country.
---
Built to last
Poland
[FOOTWEAR]
Interior architecture graduate and designer Aga Prus (pictured) started designing shoes after she moved into her late grandfather's apartment off fashionable Nowy Swiat in Warsaw. Her grandfather, Brunon Kaminski, had been one of the city's leading shoemakers in the mid 20th century. "That atmosphere was all around me," says Prus, recalling how she passed the wooden lasts stacked above the stairs every day.
Before launching her brand in 2012, Prus spent six months training with her shoemaker father. Despite her background in design she had plenty to learn about how to create shoes that fitted well too. "I know how, you know what," her father would tell her.
Today she has a collection of a dozen models ranging from derby shoes in mint, coral pink and emerald, to heels in a choice of colours and finishes. "My shoes are for people who respect objects," she says of her footwear, which is handcrafted in her father's nearby workshop.
Each pair requires a week's work and Prus's personal touch means customers are encouraged to visit her showroom for fittings. "It's as individual an approach as you can get," she says. Once abuzz with shoemakers this neighbourhood is now only home to a few. But a visit to Aga Prus's showroom shows this trade has a future as well as a past.
agaprus.pl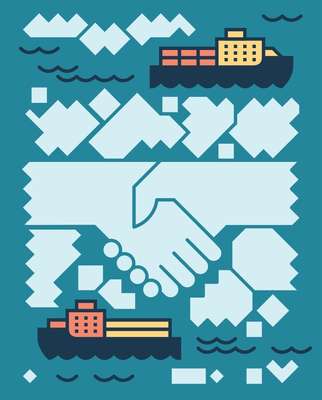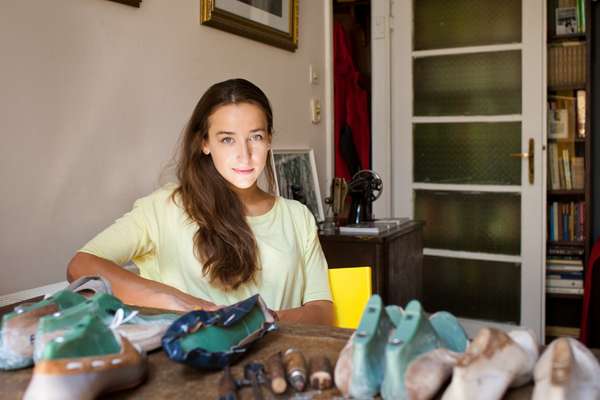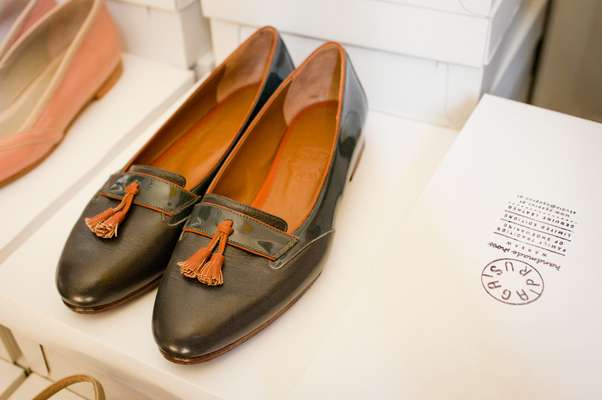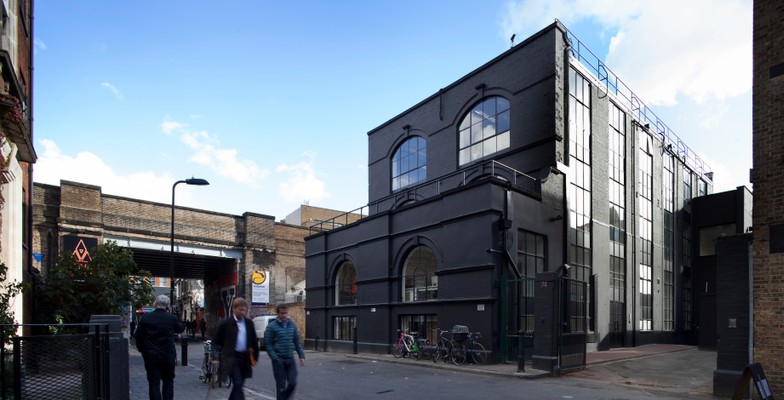 Place holder
London
[OFFICE SPACE]
Shared workspaces can mean big money for property developers and entrepreneurs are happy to shell out for the convenience of these ready-made rentals. Opened in late 2013, The Black & White Building in east London is proof that start-ups will pay to be part of a cared-for environment. Housing 13 offices over four floors, the former laminate-drying factory offers plush conference rooms, free wi-fi and tasteful common spaces for informal meetings. Although tenants are free to decorate their offices as they see fit, communal areas are finished by local woodworkers Unto This Last to a standard few start-ups could otherwise afford.
"We contribute to the community, we don't take from it," says Charlie Green, chief executive of the Office Group, the developer behind the project. "The idea is that people only leave us if they outgrow us or go bust."
theofficegroup.co.uk
---
Ships in the night
Russia, South Korea
[TRADE]
With an eye on harnessing the economic potential of the Arctic's Northern passage, Russia and South Korea are joining forces to develop icebreakers that transport liquid natural gas. Shipbuilders Rosneft from Russia and South Korea's Daewoo Shipbuilding & Marine Engineering are founding a new shipyard on the southern tip of Primorskiy Krai, eastern Russia.
---
Shaving takes a cut
Grooming
Shaving products make up 40 per cent of the men's grooming market but the fashion for stubble is trimming profits. For the first time, sales of men's toiletries are slated to overtake those of shaving products in 2014.
---
Source coders
Gaza Strip
[TECHNOLOGY]
The Gaza Strip offers few business opportunities and has been more or less shut off from the outside world since Hamas militants took power in 2007. Israel's closure has left residents with little prospect of travel for education or business and put paid to Gaza's traditional exports of fruit and furniture. But hi-tech is a sector where physical restrictions don't apply and young Gazans – who spend an inordinate amount of time on the internet, electricity shortages permitting – are looking to online entrepreneurship as a way of bypassing the closure.
The Business and Technology Incubator at the Hamas-run Islamic University is focusing on gaming, apps, web development and multimedia; workshops are harnessing the talent of bored young Gazans with nowhere to go. The Strip now even has its own technology business accelerator, Gaza Sky Geeks, initially funded by Google as part of a project by the Mercy Corps ngo, whose digital economy director, John Ross, says there is a crucial gap in the sector that Gazans are well-placed to fill: "With little online content and few applications in Arabic, our start-ups are tapping into a vastly under-served market," he says.
More than 160 start-ups competed to get a place in the intensive acceleration programme, with Oasis500, a Jordan-based seed investment company providing the two winners with $14,000 (€10,000) of working capital and a three-month acceleration process. Start Up Weekend arrived in Gaza last year; 2013 also saw Palestine's first Global Entrepreneurship Week. With investment coming from within Palestine as well as from international funders, 2014 could be the year Gaza geeks make their global mark.
Datrios: Developing an Arabic-language social network app with crowd-sourcing abilities for sports fans.

DWBI Solutions: Focusing on the management of big data and how to improve data-driven decision-making at large institutions.

Color Vision: Developing smartphone applications to help visually impaired people identify colours.
---
Time to chill
India
[RETAIL]
Supermarkets haven't taken off in India due in part to the country's often warm climate and unreliable infrastructure. Danish firm Danfoss is taking on the challenge of getting perishable foods from farm to checkout in chilled conditions. Already a player in the Indian government's National Cold Chain task force, the refrigeration giant is helping set up clusters of cold storage units in harvest areas. The firm is also due to open a €74m research and development facility near Chennai, southeast India by 2015. As the infrastructure improves the smart money may well be on developing the country's untapped supermarket industry.
---
Cheese is a hard sell in China. Around 90 per cent of the adult population suffers from a degree of lactose intolerance and even the western-influenced middle class find the idea of fermented milk a little grating. However, Chinese cheese sales jumped 22 per cent in 2012. But it is not the old dairy superpowers, such as Italy and France, that have made the impact. New Zealand has emerged as the dominant force, supplying 40 per cent of imports. The Auckland-based co-op Fonterra has been particularly successful marketing plainer mozzarellas and cream cheeses.
---
Dry run
Switzerland
[TEXTILES]
Entrepreneur and designer Sarra Ganouchi realised she was sitting on something valuable 10 years ago in Tunisia – her beach towel (known locally as a fouta). Since 2011 the Swiss-Tunisian's company – called, appropriately enough, Fouta – has manufactured small runs of the finely woven cotton towels with the aim of helping to keep the storied tradition of Tunisian textile manufacturing alive. A design graduate of the prestigious Zürich University of the Arts, Ganouchi brings Swiss precision to updating the traditional skill in collaboration with a collective based in the Ksar Hellal, eastern Tunisia.
fouta.ch