Culture / Global
Culture
Briefing
Books, films and music to enrich your life this month.
The weight of words
Despite an unceasing digital march that leaves little untouched, the love of print deepens and protectors of that inky flame are helping it burn brighter than ever
By Robert Bound
The chances are that you're reading this on paper. Monocle's a magazine, isn't it? It's not a content-provider or a news-site; it's not an aggregator or a larcenous swoop through things other people have done; it's what we'd like to show you; what we've been doing.
When monocle was launched in 2007, some said, "Oh, but it's a magazine on paper – what's that all about when there's the internet and Facebook and everything?" But after a while they mostly went back to trying to convince the bbc to close its overseas offices and use Skype instead (software that's simply made for phone sex but not so good when you're judging the Cairo correspondent's spice rack instead of listening to what he's saying).
But cast your eyes across just this page and you'll see paper in excelsis. Pitchfork, the agenda-setting music website is, after 15 years (I can't believe it, either), becoming a magazine. In fact, it's not just sticking what it does online into print but producing a perfectly bound (my middle name) publication to show off the fact that it's really rather good, boasts great writers, has a point of view that has become a brand and, importantly, is something that can be sold. For Pitchfork it's unlikely that paper equals "arrival" – it has already staked its place at the top table – but real pages certainly seem to signal certainty, tactility, beauty and something that lives in the memory. The weight of pages is just about the right thing to have in your hands.
Possible Books, a start-up publisher from Berlin, is simply making a go of putting things they like the sound of into print. Whereas a blogger's link would get lost amid emails, three slim and witty-sounding volumes fall onto the culture desk here and immediately I'm interested.
As for Alain de Botton's new "user's manual" for the news in our books section? It's a practical, philosophical, slightly whimsical critique of what we're fed in the interests of self-knowledge and self-improvement, but this book would make little sense and possess far less purpose if it weren't for being just that: a book. monocle, too, is again making its viewpoint hardback again in 2014 with the launch of its second publication with Gestalten.
We've talked about paper being scented like optimism, tactile as skin and possessing a permanence that mere ones and zeroes cannot but maybe it's the fact that you can sell it for money that'll keep us all here and happy in 2014.
---
Philosophy
Traveling in a Place: A History of Armchair Travel
Bernd Stiegler
Using philosopher Xavier de Maistre's 42-day voyage around his own room as a starting point, this volume explores our imaginative capacity to travel without actually moving. Covering ground from literature to philosophy and modern art, Stiegler's book is a celebration of the written word's ability to transport us beyond our everyday experiences and assumptions, exploring the familiar as though it were new and strange.
---
Philosophy/Current affairs
The News: A User's Manual
Alain de Botton
The news has gone nuts – a context-free, splashy-then-serious beast of a thousand tentacles competing to suck at your eyeballs for attention. How do we know what is important? What is the morality of the news? Why are we told what we're told? De Botton drills into the essence of an hourly obsession (handily giving us Hegel on news-as-the-new-religion) to pose some fundamentals in the calm environment of this handsome hardback. Taking on the role of modern news in our lives, he is on very good form this time; anyone who wakes up to "murder and All-Bran and rape" (to steal from Withnail & I) should read this timely book.
---
Fiction
The Farm
Tom Rob Smith
That irresistible thing: a novel about a seemingly faultless family who unravel horribly and ineluctably before the reader's eyes. The farm in question is set in rural Sweden, an idyll with a very dark side. A mother flees to London to tell her son a story of mythic strangeness in those sun-forgotten forests. Or is her story paranoid madness? From the best-selling author of Child 44 and Agent 6, The Farm is a precisely plotted, spellbinding thriller with an unflinching gaze at the people you knew you loved but weren't aware you didn't know.
---
Fiction
The Residue Years
Mitchell S Jackson
Splicing between the voices of recovering drug addict Grace, and her eldest son Champ, who turns to crack-dealing to support his family, Mitchell S Jackson's powerful debut novel is a moving depiction of hope, heartache and the struggle to hold a family together in the bleak, neglected neighbourhoods of Portland, Oregon. To capture this much pain in such stunning language is remarkable.
---
Fiction
The Dig
Cynan Jones
There's something of John Steinbeck, Cormac McCarthy and the Old Testament to this short, sharp, brutal and bewitching tale of a badger-baiter and a farmer trying to get by in Welsh sheep-farming country. Beauty and barbarity, tenderness and heartlessness are mixed in prose that reads like stark poetry. There's almost too much truth in this unforgettable novel. But great beauty, too.
---
Culture cuts
Spin the globe and stick a cultural pin in it
Ecuador
Film: The Porcelain Horse
Paco Chavez thinks he's the man. He lives a life of leisured drinking, drugging and illicit meetings with the childhood sweetheart who went on to marry someone else. Of course, the needle skips from the groove of this lounge-lizard lifestyle when the ante is upped by his turbo-charged brother and they get caught stealing the titular gee-gee. Not just a great film (and Ecuador's entry into this year's Academy Awards), this sex, drugs and rock'n'roll cautionary tale is a great advert for Ecuador on more than a couple of fronts. There's obviously a talent-pool of writers, actors and directors from further afield than the capital, Quito; there are also the lush coastal locations that serve as backdrops for our protagonist's progress. While foreign cash might come in to make the most of verdure and beaches, the country itself is planning to invest on the success of The Porcelain Horse's awards and official selections at film festivals from Miami to Warsaw. We'd like to use the adjective "powerhouse" next time we write about Ecuadorian cinema.
---
Call it a form of reverse engineering if you will, but the tastemaking music website Pitchfork (that is 15 years old!) has done what might have been unthinkable only a few years ago — it has moved into print. Launched in December, The Pitchfork Review is a handsomely art-directed, limited-run quarterly that features long-form essays, art, comics and highlights from the online version.
Explaining the new venture, Pitchfork's president Chris Kaskie points out that, "When most people are reading online, their mindset is often very in the moment". The Pitchfork Review aims instead to slow the tempo; it's not to be read for breaking news or the latest album reviews. "One of the main approaches for us is capturing these musical moments in time, quarter by quarter, so five, 10, 30 years down the road, we can remember how music's landscape has changed and what will always be important to us and our readers."
It is clear from the inaugural issue that this isn't the mass-market music magazine of yore. The Pitchfork Review sees itself in the same company as the likes of Apartamento, Lucky Peach and The Believer — lively, singular, design-savvy publications for a smart, devoted audience, and unconcerned with pleasing everyone."Passionate music fans will appreciate a publication that they'd want to keep forever," says Kaskie, "that can be collected and looked at almost like your record collection."
---
USA
Advertising: Super bowl XLVIII
Rated by media and consumer polls, Super Bowl ads can make or break a creative agency – it costs around $4m (€2.9m) just to buy a 30-second spot during the game. Commercial director Bryan Buckley has made a career around them, directing over 40. "Sports is the last place for advertisers to guarantee that they're going to be seen," he says. "Super Bowl work is always remembered. If it's a good enough spot, it'll be running for the next 10 years."
Cheerios
Budweiser
Doritos
Chobani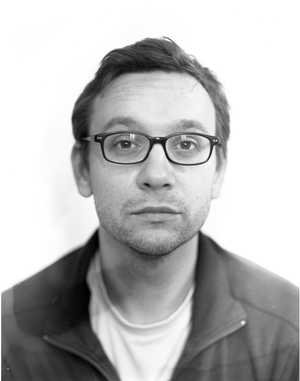 Q&A
Matthias Hübner
Founder, Possible Books
Berlin
Possible Books sounds like an optimistic name for a publishing company but then it is an optimistic enterprise, with founder Matthias Hübner ready to fight the good fight for print.
Do you believe publishing's future is bright?
You bet. The future always seems bright, even for the music industry. But Possible Books refers much more to the idea of a book – the concept of it, the moment – before it becomes reality. Usually, the process of making a book here is a slow one so the book as an idea stays long in my head.
Why physical books? Why not a blog?
Because books offer something, a blog won't be able to: the intimacy of a unique physical object, an object that only you can look at. Apart from being a tactile thing, a book also already starts to refer to a time when this question wouldn't be asked, because there was no blog. It is also a product I can sell.
What can we see here?
Alcohol Makes You Invincible is the official "feel bad" book here; full of shame and disgust, but so charming! I hope it becomes a movie some day. LADIDADI is a lexicon of pop and hip-hop songs, something I always wanted to have, especially since my English isn't always good enough for the songs. I always thought that Bob Marley was singing: "the Germans, the Germans, and I hope you like them too." Intrinsic Decline is hard to describe but picture it as an update on medieval fantasy partnered with what a friend of the author described as "wanking with words".
Your authors seem to have a pretty singular, often comedic, vision. How did you get involved with them? They are all friends so far. Possible Books pretty much lives off my circle of friends. Maybe that will change in the future but then again, I have a lot of friends.
possible-books.com