Design/architecture / Global
Design/architecture
Briefing
New projects and products, an interview with Adelaide design outfit JamFactory and an account of living in a piece of architectural history.
Artistic merit?
Monocle's design editor describes how pioneering architecture can be a burden.
By Tom Morris
Last June, the London home designed in 1968 by Richard Rogers and his then-wife Su hit the market for £3.2m (€3.8m). In November, the price was dropped to £2.9m (€3.5m). At the time of writing it's still for sale. This highlights a little problem: architectural icons are a joy to have a nose around but would you actually want to live in one?
This summer I moved into something of an icon: a dinky flat in the Barbican, the Brutalist London estate built in the 1960s and 1970s. What originally attracted me to the place was the frozen-in-time fixtures and fittings, the museum-worthy "Sixtiesness" of it. Alas, a few months in and I've questioned if living in a piece of architectural history is all that practical.
Dinnertime chez Morris is especially difficult. The kitchen worktops are at least 5cm too low and washing-up is a trial: the 40-year-old hot-water boiler is like a grumpy old granny after lunch, shouting for a bit and then falling asleep indefinitely. The huge teak windows are as draft-proof as the Channel Tunnel. The underfloor heating, totally pioneering in its day, is sole scorching in the morning but Arctic come bedtime.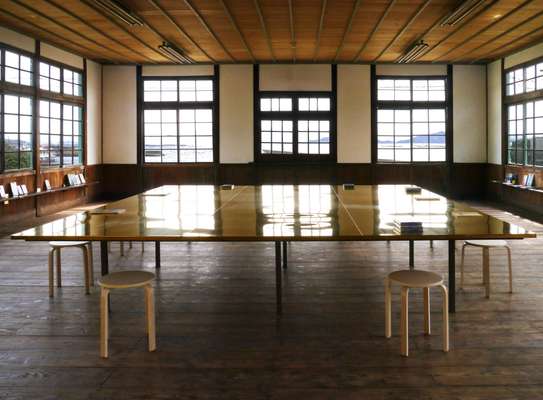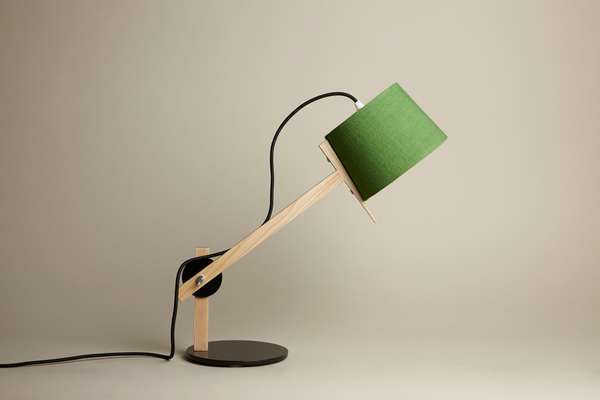 And then, of course, there's the maze-like design of the estate, where "ground level" is actually three storeys up and entrances are invisible. Having guests over means at least three phone calls, one of which always involves the direction, "Walk up the dark staircase behind the Barbican Tandoori."
We live in a future that is so much more user-friendly than the Barbican architects could ever have imagined. And yet, as much as design can become a burden, my heart warms every time I flick the original chrome light switches or admire the three concrete towers outside. I wouldn't swap it for the world. And I'm sure whoever ends up buying the Rogers House will be happy with their plot of history – I'd just recommend that they get the pipes sorted.
---
Brick by brick
London
[BOOK]
London-based French illustrator Thibaud Hérem's third publication, London Deco, is a walk-through of the city's finest 1930s and 1940s architecture, all executed free hand in ink. "Art deco is, for me, the most interesting style of all in London," says Hérem. "The choice of the buildings was mine too, showing the different takes on the style, from classic cinemas to private houses and industrial giants." The most challenging to illustrate was Battersea power station and its 80,000 bricks, he says.
thibaudherem.com; nobrow.net
---
Q&A
Jon Goulder
Creative director, JamFactory
Adelaide
Innovative design studio, gallery and shop JamFactory recently celebrated its 40th anniversary. With the January appointment of Jon Goulder as creative director of its Furniture Studio, the Adelaide establishment is entering a dynamic new phase, continuing to support Australian designers and manufacturers in terms of exhibitions and retail.
How do you want Furniture Studio to be perceived?
I want it to very quickly gain a reputation as the place in Australia to come and practise or study furniture design.
How will you achieve this?
Through high-profile commissions, product development and the building of national and international networks. Setting up new commercial opportunities within my first year is a priority.
Which designers will you be working with?
Three associates will be chosen each year from a global pool of applicants; it's my job to mentor and help them grow their own practice.
jamfactory.com.au
---
Light reading
Awashima, Japan
[ARCHITECTURE]
Stockholm-based studio Etat Arkitektur recently unveiled a new library project located on the seafront of Awashima island, Japan. The firm refurbished a disused 1920s wooden seamen's school, including a wall and reading table made out of brass, used because of its association with nautical fixtures and fittings. "The brass reflects the sea and lights up the space," says Etat director Erik Törnkvist. The stunning renovation was unveiled during the Setouchi Triennale 2013.
etat.se
---
Switched on
Auckland
[LIGHTING]
Auckland-based design firm Douglas + Bec has released a DIY version of its bestselling Angle Table Lamp 2.0; customers can choose a shade, flex cord and base and assemble it themselves. "I agonise trying to come up with overly clever concepts," says designer Rebecca Snelling. "I love that this lamp is the opposite – playful and low-tech."
douglasandbec.co.nz