Sure shot / Toronto
Edward Burtynsky
Canadian photographer Edward Burtynsky, famous for his large-format industrial landscapes, invites us to Toronto's Splendido for an Italian-inspired feast.
"I've been coming here for a long time; they serve pretty progressive Italian food. I'm a big lover of Italian cuisine for the emphasis on the ingredients and the fact they avoid over embellishing. I love to cook too but for my last meal, as it's an occasion, I don't want to cook it – I just want to eat it. I'd invite my best friends and my daughters – a group of 10 or something like that.
I enjoy company when I'm dining. I host a lot of dinners, I like to bring people together, sometimes just talking around new ideas or when finishing up a project. While I'm in Toronto I usually host a dinner like that once a month.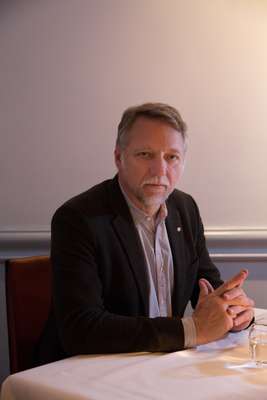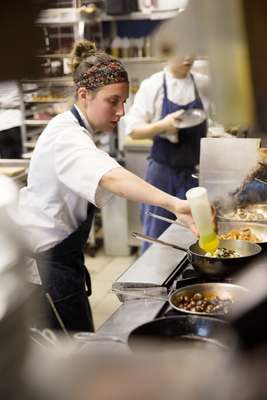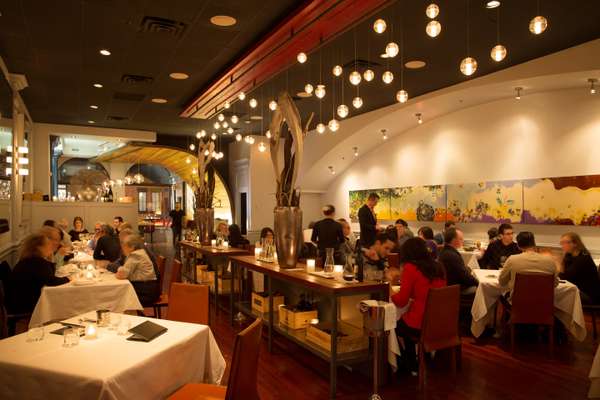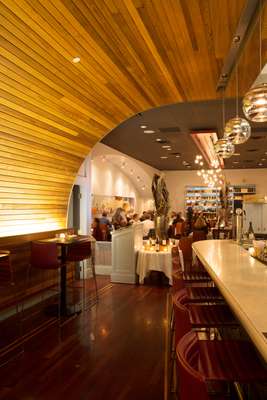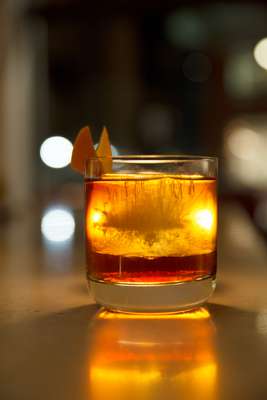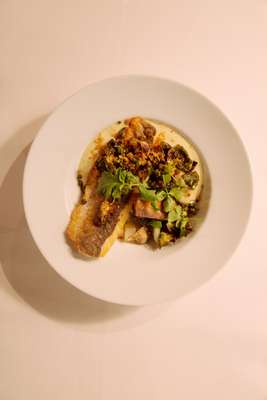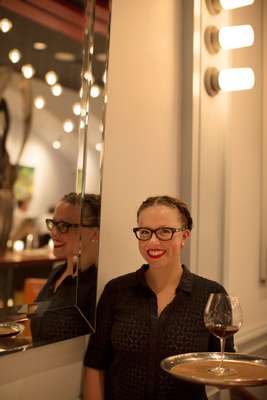 My parents immigrated to Canada from the Ukraine after the Second World War. Sometimes for breakfast my mother would make pierogi, which are a type of cheese and potato-filled dumplings. On special occasions she would dice up bacon and put it in a frying pan, then she'd throw the pierogi in until they got a little brown and add a bit of sour cream. I remember they were to die for.
When I was 11 my father had a camera but I was never allowed to use it – it was his camera. But one day he saw a sales ad by a widow of an amateur photographer; this man had all the tools, the film and the how-to books. He also had three cameras: one of them a 35mm Minolta. My dad bought it all, gave the camera to me and said, 'here you go, there's yours'. I was so excited, I went outside; it was wintertime and I shot 36 pictures of my dog jumping in the snow because I wanted to get through a roll of film. I processed the film with the help of our neighbour who was a photo-club member and it was like magic.
I moved to Toronto in 1976 when I was 21 to study at Ryerson. My breakthrough moment was probably in the early 1980s when I was moving away from straight landscape and began to look at man-altered landscape. In 1983 I went on a rafting trip on the Thompson River in Western Canada and I saw these incredible canyon walls with rail carts on both sides of the canyon. I was interested in how we shape the planet and how we're a resource-based country – and this is how we'd moved the resources out. It's not necessarily a celebration nor an indictment but a consideration.
I've always believed that at the core of what I do in my art is to try find meaning in places that we often discard. At the end of the day as an artist I'm still trying to tell a story, a narrative. At this point it's about the human relationship to the planet – a big and important story because we have one planet and if we screw it up it's not like we're going to find another one anytime soon."
Globally renowned for his large-scale photographs of industrial landscapes, photographer Edward Burtynsky has exhibited his works in more than 50 museums around the world, including Ottawa's National Gallery of Canada, New York's MoMA and Guggenheim Museum, and the Reina Sofia Museum in Madrid. Born in 1955 to Ukrainian parents in St Catharines, south of Toronto, Burtynsky first picked up a camera when he was 11. So far, his distinctions include the TED Prize (2005) and the Outreach award at the Rencontres d'Arles (2004). In 2006 he was awarded the Officer of the Order of Canada title. His latest project, Watermark – a feature-length documentary co-directed with Jennifer Baichwal – premiered at TIFF 2013 and will be touring around the US and Europe this year, kicking off at Berlinale in February.
Run by chef Victor Barry, Splendido is one of many foodie destinations on Toronto's Harbord Street, which has come alive in the past five years. Splendido is, however, an institution in the neighbourhood (and of fine dining in the city, full stop). Now more than two decades old, the space has kept its affinity with Italian-inspired dishes made with fresh, local ingredients. Must-tries on the menu are the butter-poached oysters and spinach and cheese agnolotti.
To eat:
Start with a Matsutake mushroom salad with Jerusalem artichokes and Périgord black truffle. The main is Nova Scotia sea bass garnished with museels.
To drink:
Harbour Street Manhattan, named after Splendido's location, made with Maker's Mark Bourbon, Vermouth, Amaro Lucano and Cointreau.
Nova Scotia sea bass with mussels
Serves 1
1 sea bass fillet
85g smoked pork belly
3-4 mussels and/or clams
1 diced Yukon Gold potato
50ml white wine
Salt, garlic, thyme, chilli flakes, Brussels sprouts leaves and chopped chives to taste
The method
Pan-roast the fillet in butter.

Grill the pork belly.

Soften the garlic and chilli flakes in a pan and then add the potatoes, mussels and wine.

Leave to steam for a couple of minutes.

Once the shells are open, add the fillet and the pork belly. Sprinkle with chopped chives.

If desired, garnish with Brussels sprout leaves, tossed in sherry vinegar and fried capers.