Fashion / Global
Fashion
Briefing
From a menswear shop in Houston to a womenswear label from Budapest, we round up the new and notable in the world of fashion.
Q&A
Sid Mashburn
Designer/retailer
Houston
Following the success of his Atlanta shop, menswear retailer Sid Mashburn (right) recently opened an outpost in Houston's River Oaks district. Mississippi-born Mashburn, who began his career designing for J.Crew in the 1980s, has developed his own collection of tailored clothing from Italy, footwear from Northamptonshire and a worldly assortment of apparel and accessories. In addition to his own products, Mashburn carries staples from brands such as Globe-Trotter, Filson and Edward Green.
What led you to open your second shop in Houston?
Houston is giant and very international, and Texas is so quintessentially American.
How do you select the brands you carry in the store?
We look for labels that stand for what we stand for: high quality, timeless style, great value and a readiness for a life of service. Really it's who makes the most iconic, perfect iteration of each of our categories.
Which of your in-house products are you most excited by at the moment?
The air force blue wool fresco suit from Italy is sensational and we love our tree of life brass belt buckle, hand-cast in Massachusetts.
sidmashburn.com
---
Smart slumber
Vancouver
 [The sleep shirt]
After coming across a traditional 19th-century English sleep-shirt in an east London market, Canadian Alexandra Suhner Isenberg decided to launch a loungewear range based around the find.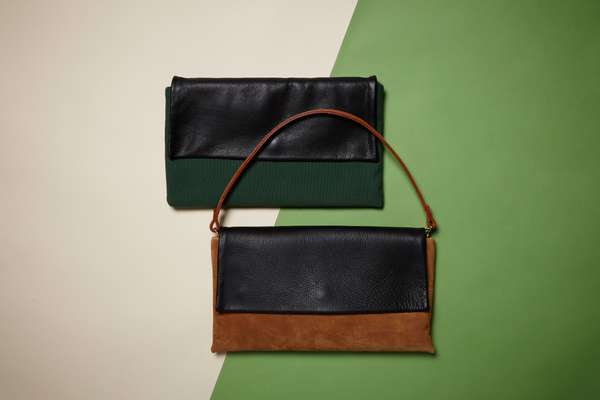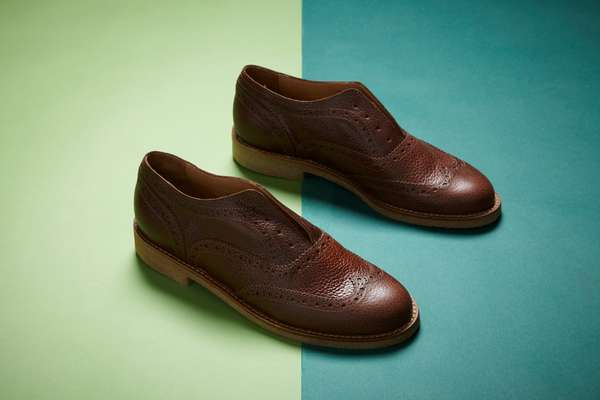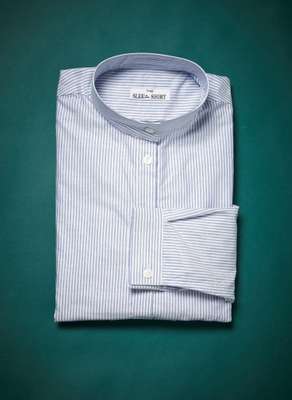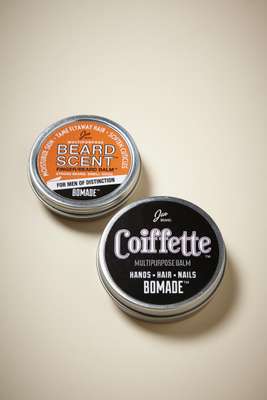 Offerings by Suhner Isenberg, who previously worked at Burberry, include unisex sleep-shirts made from Japanese cotton.
thesleepshirt.com
---
Out of pocket
Madrid
[STEVE MONO]
"I start my pieces first deciding on the materials and only then come the shapes," says Steve Mono's founder Gonzalo Fonseca who's been making his accessories in a workshop in Bilbao since 2007. Made of calf leather and canvas, these Sara clutches draw on the classic men's wallet, come with a removable shoulder strap and can "adapt to your needs", says Fonseca.
stevemono.com
---
Given the slip
Piedmont
[L'F UNISEX]
Footwear brand L'F Unisex was started in 2010 by Marangoni fashion graduate Licia Florio and photographer Francio Ferrari. These leather brogues have no shoelaces or tongue and easily slip on. L'F Unisex is available at Milan's Excelsior, Le Bon Marché in Paris, Tokyo's United Arrows and Workshop in London.
lfunisex.it
---
Treasure chest
London
[MOUKI]
Since 2013, London's Chiltern Street has had a new gem in its line-up: Mouki, a lifestyle boutique dedicated to beautiful items handpicked by Greek founder Maria Lemos. "The concept of the store is that of discovery," says Lemos from inside the whitewashed space designed by Pentagram and lined with Nordic pine flooring, Carrara marble and a winding black spiral steel staircase. "That's why we've kept the cluster of small rooms below instead of creating one large space." The collection represents over 30 brands – think clothes from 45RPM, pens from Kaweko, Janaki Larsen ceramics and Isaac Reina bags.
mouki-london.com
---
Craft work
New York
[HÅNDVAERK]
Peru-born Esteban Saba co-founded Håndvaerk with his wife Petra Brichnacova in 2012. The couple decided on the Danish name (meaning "artisanal") to best capture their design ethics: hand-made clothes with minimalist styles. Take this grey mélange sweatshirt from the inaugural collection: it is tailored to fit snugly and produced in Peruvian family-run workshops.
handvaerk.com
---
Stretch the legs
Budapest
[MEI KAWA]
Hungarian designer Emese Kasza started Mei Kawa in 2010, offering smart, well-structured designs for men and women. These fitted viscose trousers in navy blue come with a herringbone waistband and hidden pockets. Made in Budapest, as is the rest of the current collection, they combine "strict, masculine structures with feminine buoyancy", says Kasza.
meikawa.com
---
Knot ready
Milan
[PETRONIUS]
Owned by the Wollisch family since 1926, Milanese accessories label Petronius makes neckties of silk, wool and cashmere. "We use local cashmere and wool from Scotland while our exclusive silk patterns come from England," says Gigliola Wollisch, who runs the brand together with her brother and sister.
petronius1926.it
---
Stately dress
London
[HARDY AMIES]
Hardy Amies' designs have been worn by Queen Elizabeth, and even the cast from 2001: A Space Odyssey. Its royal heritage inspired this waxed cotton double-breasted overcoat. With its sharp silhouette and muted olive tones, this winter warmer cuts an elegant shape whether for an après-ski jaunt or city stroll.
hardyamies.com
---
Fashion home
Brisbane
[APARTMENT]
Apartment, the third retail venture of brothers Ben and Nick Chiu (left to right), is housed in a beautiful loft-style space overlooking Brisbane's central business district. The airy shop contains a refined selection of cult Japanese streetwear and some more experimental local men's labels, with recent brands including Neighborhood, Head Porter, White Mountaineering and Uppercut Deluxe.
aptmnt.com
Head Porter
Passport case
White Mountaineering
Cotton ox military shirt
Bedwin & The Heartbreakers
Melton "Jannis" duffle coat 04. Uppercut Deluxe, Featherweight styling wax
---
Tailored frames
Nashville
[WESLEY KNIGHT]
Established last year, Nashville-based Wesley Knight's eyewear label is a fully bespoke spectacle maker. Some 40 hours are spent handcrafting frames from water buffalo and ox horn. Knight's approach includes facial measurements, hand-drawn mock-ups and multiple fittings.
wesley-knight.com
---
Soft touch
Lansdale, Pennsylvania
[JAO BRAND]
Jao Brand started in 1997 as a company selling all-natural hand sanitisers. Since then the brand has expanded to a full range of skincare and grooming products, all made in Pennsylvania. They include the wood-citrus-scented beard moisturiser and the Coiffette – a multi-purpose moisturising balm for hair and hands.
jaoltd.com