Media/art market / Global
Media/art market
Briefing
A magazine shop in a shipping container, an online platform for new brands, bringing Hong Kong's galleries together plus the latest from the art-sales world.
Creative cargo
Lisbon
[MAGAZINES]
Portuguese designers Carlota Ferrão and Pedro Sottomayor (pictured) felt Lisbon was lacking an all-inclusive international magazine shop. In January 2012 the duo decided to address the issue – and, naturally, combine it with their fascination with shipping containers.
The result is Mag Kiosk, which offers an extensive range of publications from all over the world covering current affairs, illustration, food, philosophy and everything in between. "A magazine shop in a recycled maritime container fits perfectly in this riverside area," says Ferrão of the kiosk's location in the LX Factory, Alcântara's creative hub.
magkiosk.com
'Frieze', UK
'Polka', France
'Dwell', USA
'Foam', Netherlands
'Philosophie', France
---
Whole new worlds
Lisbon
[BOOKS]
Having existed as a children's magazine and educational-content provider since 1999, we're happy that Planeta Tangerina settled on making children's books in 2004. Publishing around seven titles a year, the Portuguese firm has the market covered with its thoughtfully illustrated stories. "We like to question the world," says author and publisher Isabel Minhós Martins. "We don't follow fixed formulas when creating a book."
planetatangerina.com
---
Holiday spirit
London
[PHOTOGRAPHY]
Pidgin Snaps about sums up this little lot of 100 ugly, beautiful and beautiful-ugly postcards. As in any pidgin form of communication they reference beauty and usefulness in the unschooled, the natural and the ad hoc. Jonathan Meades is a writer of note, a critic of food and buildings and, if you're from the UK, the only reason to purchase a TV licence. He has had a little fun here, which means his postcards aren't schooled with the same rigour he applies elsewhere – and are all the more beautiful because of that. You can delight in Bernd and Hilla Becher-ish powerstations and the super-mundanity of Marseille's cliff-filler apartment blocks alongside groins and windbreaks on the north- European seaside (definitely not the same as a "riviera"). For a quick-fire peer into one of our greatest contemporary critical minds this is a fine place to start. Just lick a stamp and have fun.
---
Note perfect
San Francisco
[MUSIC]
When Bandcamp launched five years ago it was little more than an upstart flick at Apple's iTunes. Since then its ascension has seen it direct more than $50m (€36m) in revenue to musicians, a figure set to double by year's end thanks to a range of innovations.
One of those is Bandcamp Weekly, a powerful tool for directing users to top content that may otherwise have gone unnoticed. Hosted by Andrew Jervis, a former A&R executive at Ubiquity Records, the radio show features roughly 80 minutes of music and interviews, singling out what's new and interesting on the platform of more than nine million tracks.
"There is so much music out there but filtering it and staying on top of it all can be difficult," says Jervis, who broadcasts from a studio in Berkeley. "For the show I sift through the site to present exciting music in all shapes and sizes, from kids making tracks in their bedrooms to established acts making epic albums."
bandcamp.com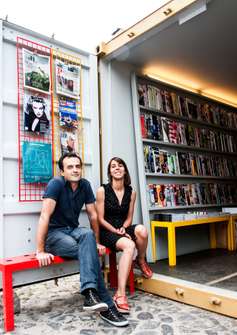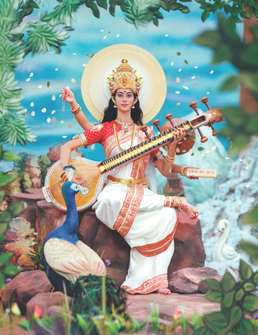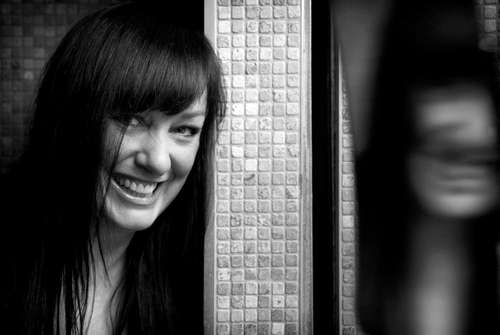 Andrew Jervis's artist picks:
Melt Yourself Down
Egyptian rhythms and post-punk attitude from top UK musicians.
Diggs Duke
An old soul in the body of a young jazz man.
Painted Palms
Psychedelic pop combined with lo-fi electronica.
Incredible Polo
French singer making soulful songs with a whiff of gospel.
---
Well hung
Open season
Hong Kong
[GALLERIES]
Hong Kong is the latest addition to the Art Basel family with the annual art fair setting up shop in the city each May. But it's the galleries that occupy the city year round that are at the forefront of the creative scene.
The Hong Kong Gallery Association was established in 2011 to create a single voice for the independent galleries in the city. "Before we started this, local galleries didn't talk to each other," says Henrietta Tsui, director of Ora-Ora gallery and founder and co-president of the association. "We got together in order to communicate what we do. It's also important for us to do this to create a career path for the group of young art professionals who are coming through."
Last November, Tsui (pictured right, on right) and her colleagues organised the first Hong Kong Art Gallery Week, an eight-day affair that saw the city's art spaces opened up to the public. "We have no aspiration for this to turn into a fair," says Tsui, who has been in the gallery business since 2006. "Why should people have to go to a block of booths when they can walk around these unique streets and experience art?"
The team organised free hop-on-hop-off buses to take the curious around galleries that included shows at local stalwarts such as Sin Sin Fine Art and Blindspot Gallery and outposts of international institutions such as White Cube and Lehman Maupin.
With much of the art world having only recently woken up to Hong Kong's gallery scene, Tsui says the next step is to instill the importance of building culture in the city. "You can't call yourself an art centre without culture. Local galleries and local people need to respect culture and art. If we can achieve that, Hong Kong has all the tools to become an international art centre."
Galerie Ora-Ora,
7 Shing Hing Street, Central
Karin Weber Gallery,
20 Aberdeen Street, Central Para Site Art Space, 4 Po Yan Street, Sheung Wan
The Cat Street Gallery,
222 Hollywood Road, Sheung Wan, Blindspot Gallery, 24-26A Aberdeen Street, Central
---
Snap happy
Houston
[AUCTION]
HCP 2014 Print Auction
12 February
The Houston Center of Photography (HCP) has blossomed since 1981, when its first print auction was held at a high-school gym. This February, former Christie's gavel wielder turned New York gallerist Rick Wester will head the 33rd instalment, where 300 attendees will bid for more than 80 prints.
Bevin Bering Dubrowski, HCP's executive director, says this year's lots are a "representation of what's been happening in contemporary work". One of the highlights is "Maa Saraswati": shot by Mumbai-born Brooklyn-based photographer Manjari Sharma, it channels the Hindu goddess of music. Last year's auction garnered $190,000 (€137,000) with the highest sale being Missouri-based Julie Blackmon's "The Power of Now" at $9,000 (€6,500). All proceeds go to supporting photo workshops and keeping HCP exhibitions free for the public.
hcponline.org
Maa Saraswati
Manjari Sharma, 2011 Edition 1 of 1 Digital chromogenic print, 27.3 x 34.9cm $1,200 (€870)
The Photographer
Heidi Lender, 2012Edition 2 of 15 Archival pigment print, 40.6 x 50.8cm $500 (€365)
---
Q&A
Phoebe Greenberg
Founder, Phi Centre
Montréal
The arts have always played an integral part of Phoebe Greenberg's professional life. She's been an actor and a film producer – and most recently established Phi Centre in a historic building in Old Montréal initially slated for a condo conversion. She has breathed new life into the venue: it now houses four floors of multifunctional spaces from exhibition halls to digital-editing suites.
How did art become so central to your life?
As a student at École Jacques Lecoq in Paris I frequented museums and art galleries. I started my collection while visiting the gallery Xippas in the Marais, where I spotted a large photograph taken by Valérie Belin. I fell in love with the image immediately and still have it hanging at the Phi Centre.
Is art also a financial investment for you?
The art in my collection is a love story. There is no investment strategy, I simply own pieces that move me. Exhibiting them to the public also motivates me.
Which works are you drawn to?
I have very eclectic taste and rely on instinct when discovering an artist. For example, at the Venice Biennale I saw a sculpture by the Belgian artist Berlinde de Bruyckere and sought her out. Two artists I also like are Japanese artist Ryoji Ikeda and the Israeli artist Michal Rovner.
What role do you think art plays in Montréal?
I believe that ideas expressed through art breathe life into a city. What distinguishes Montréal is that art is in perpetual evolution and is accessible, democratic and encouraged. The Montréal art scene is made up of artists who excel in many disciplines and take a collaborative and entrepreneurial approach; there are many artist-run centres that have evolved into art institutions.
phi-centre.com