Toronto breweries / Global
Special brews
Canada's largest city has recaptured its taste for craft brewing and in the process kindled the spirit of urban regeneration. Monocle finds the independent brewers revitalising this industry and barrelling ahead to take on the big boys.
"What can I get for you today?" asks Luke Pestl from behind the counter of Bellwoods Brewery, the brew-pub he co-founded with Mike Clark two years ago in a former car garage in Toronto's Ossington neighbourhood. Since then, the 70-seat venue has garnered a loyal following of craft beer fans. The wait here on a busy Friday night is about 30 minutes for a table and a rare insight into the brewing process.
Pestl and Clark are not alone. With more than 30 licensed microbrewers, Toronto's craft beer industry is booming. The scene is finally recovering from an aggressive mid-century consolidation by giants such as Molson and Labatt, and the hangover of Ontario's Prohibition-era legislation. (Even though Prohibition officially ended here in 1927, parts of west Toronto didn't permit alcohol sales until 2000.) Today, the city is catching up with North American brew-masters. In doing so, it is reclaiming the region's industrial past and becoming an unlikely player in urban regeneration.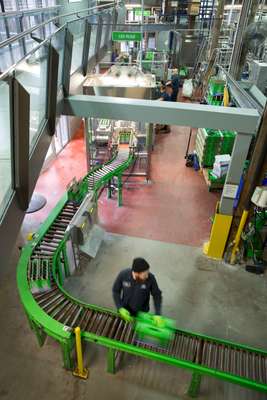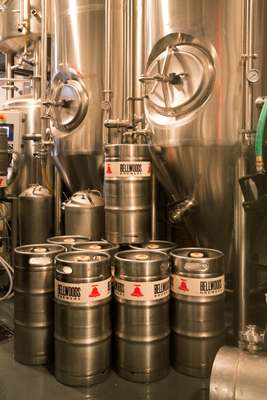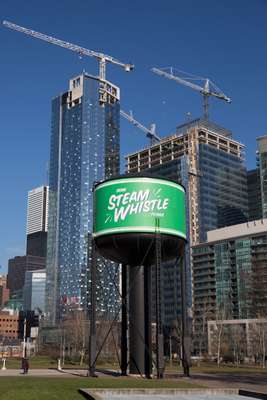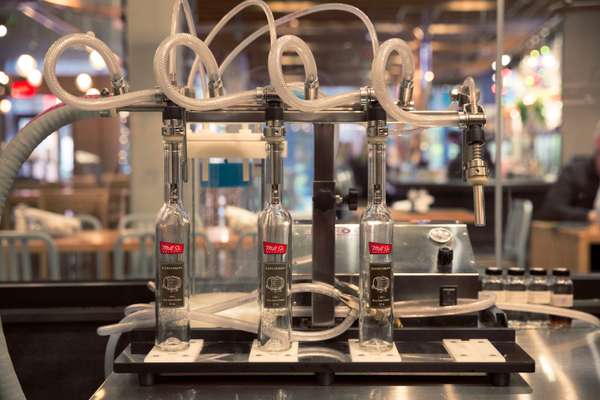 Now the independent brewers have the blessing of local government. The province recently announced a ca$1.2m (€820,000) Ontario Microbrewery Strategy designed to help the industry.
It is little surprise given the growing network of small beer producers' contribution to the city's economy. According to Ontario Craft Brewers, an independent association set up in 2005 in Toronto, the industry is now directly employing 900 people. In 2012 the sector made ca$200m (€136.6m) in sales.
Toronto's increasing taste for a craft tipple is fuelling the restoration of some of Toronto's most important industrial heritage buildings. One company, Mill St, has two bases in the city: a main production site in East Toronto's Scarborough and a brew-pub in the city's historic Distillery District. "We opened here in 2002 as a homage to Toronto's former spirit distilling glory," says head brewer Andrew Yonick, referring to the famous Gooderham & Worts whiskey distillery that was once based in the area. Today, the vibrant district boasts well-preserved Victorian-era buildings and is home to independent shops, cafés, restaurants, as well as Mill St's newly opened Beer Hall. "It was no man's land when we first moved in," says Yonick.
Another company with a role in the city's urban regeneration is Steam Whistle, a downtown Toronto microbrewery established in 2000. The outfit took over an abandoned 1920s roundhouse building that served as the Canadian Pacific Railway's steam locomotive repair facility up until 1988 and now employs 90 full-time staff. "The growth opportunities in Toronto are unlimited," says co-owner Greg Taylor.
With a 5 per cent market share, Ontario's craft beer industry still lags neighbouring Québec, where it accounts for over 9 per cent of the market. But Pestl is optimistic. "We hope to see this share grow to 15 per cent," he says. "There is still plenty of room in Toronto for great beer and innovative breweries." Staring at the crafty labels, courtesy of the nearby Doublenaut design studio, while sipping the latest batch of Bellwoods Wizard Wolf beer, we can only agree.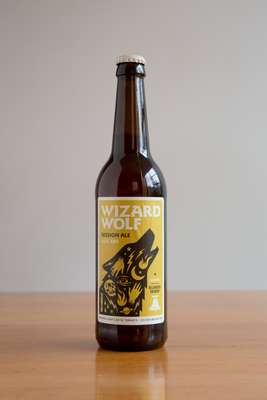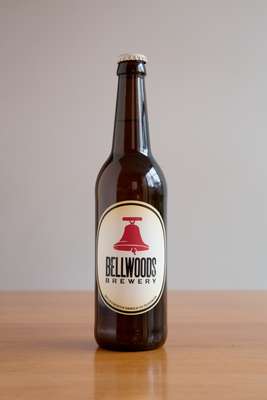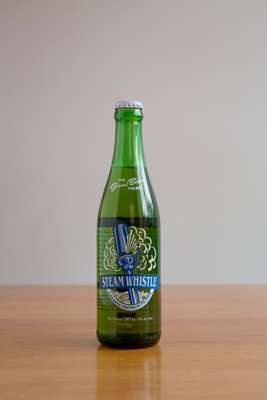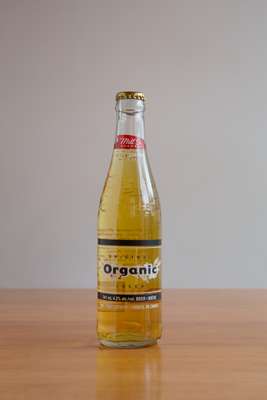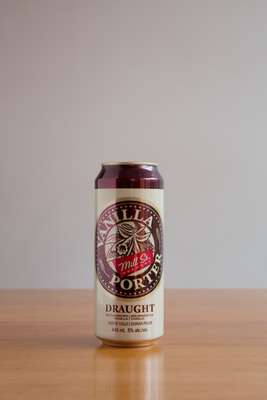 Wizard Wolf Session Ale
One of Bellwoods Brewery's first offerings and best-seller to date, it is a hoppy American ale in light orange, with a nice dry finish and herbal notes.
Bellwoods Classic
Bellwoods bottles stand out with their customised labels, designed by Doublenaut studio. Steam Whistle pilsner Made of spring water and GMO-free malted barley, hops and yeast, Steam Whistle's premium pilsner (a type of lager that originated in former Czechoslovakia in 1842) is perfect to pair with grilled meats.
Mill St's Original Organic
Ontario's first certified organic lager was made by Mill St Brewery in 2002. It is great with seafood and light pasta.Mill St's Vanilla Porter Freshly made in Mill St's brew-pub in the Distillery District, the Vanilla Porter is an extra-smooth, dark ale brewed with vanilla extract.
Mill St's Bierschnaps
German-style bierschnaps based on the brewery's Tankhouse Ale, Coffee Porter and Frambozen beers. The 45 per cent alcohol tipple is only available at the Beer Hall and Mill St's on-site retail store.